PS003
Observatory Hill Amenities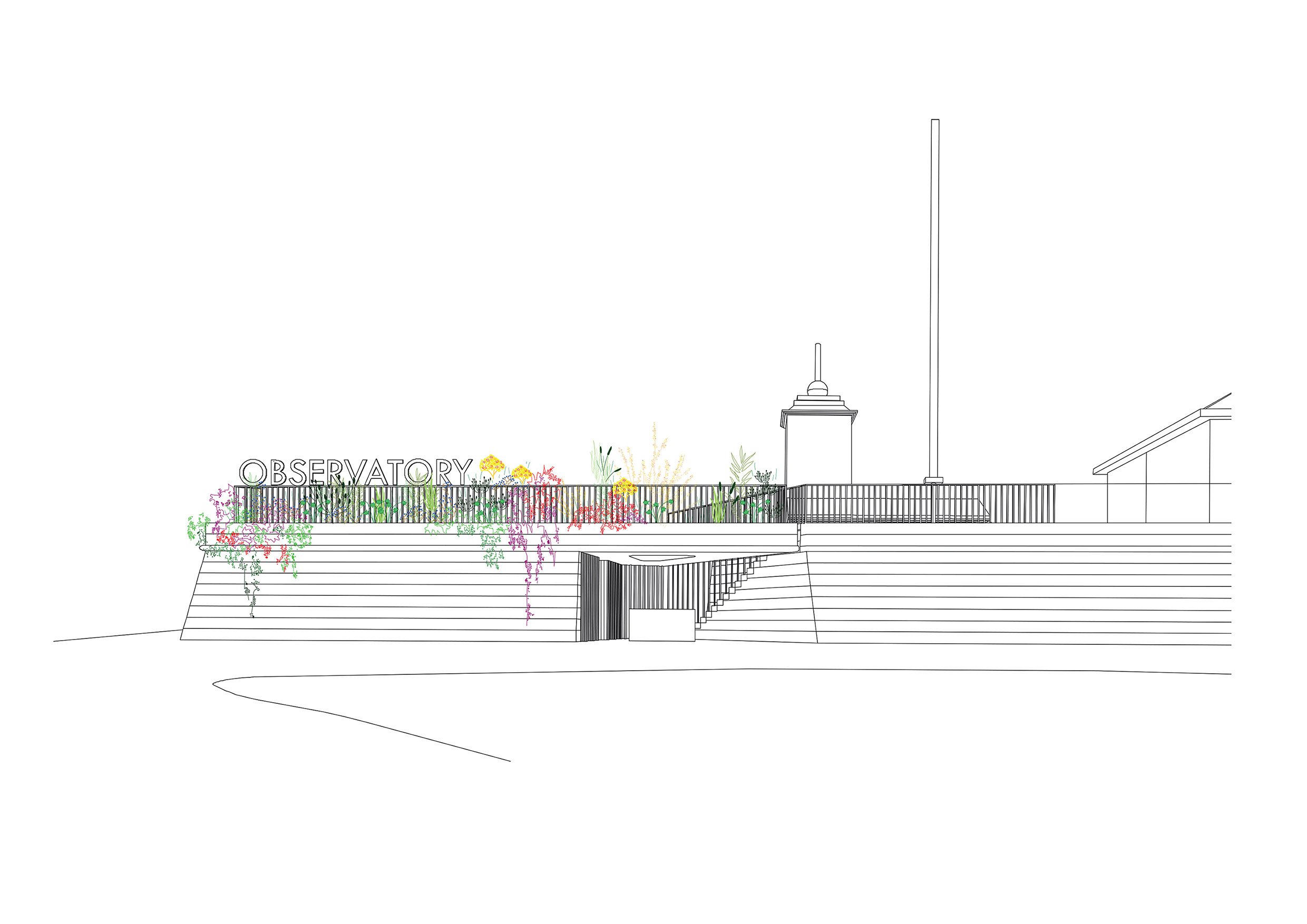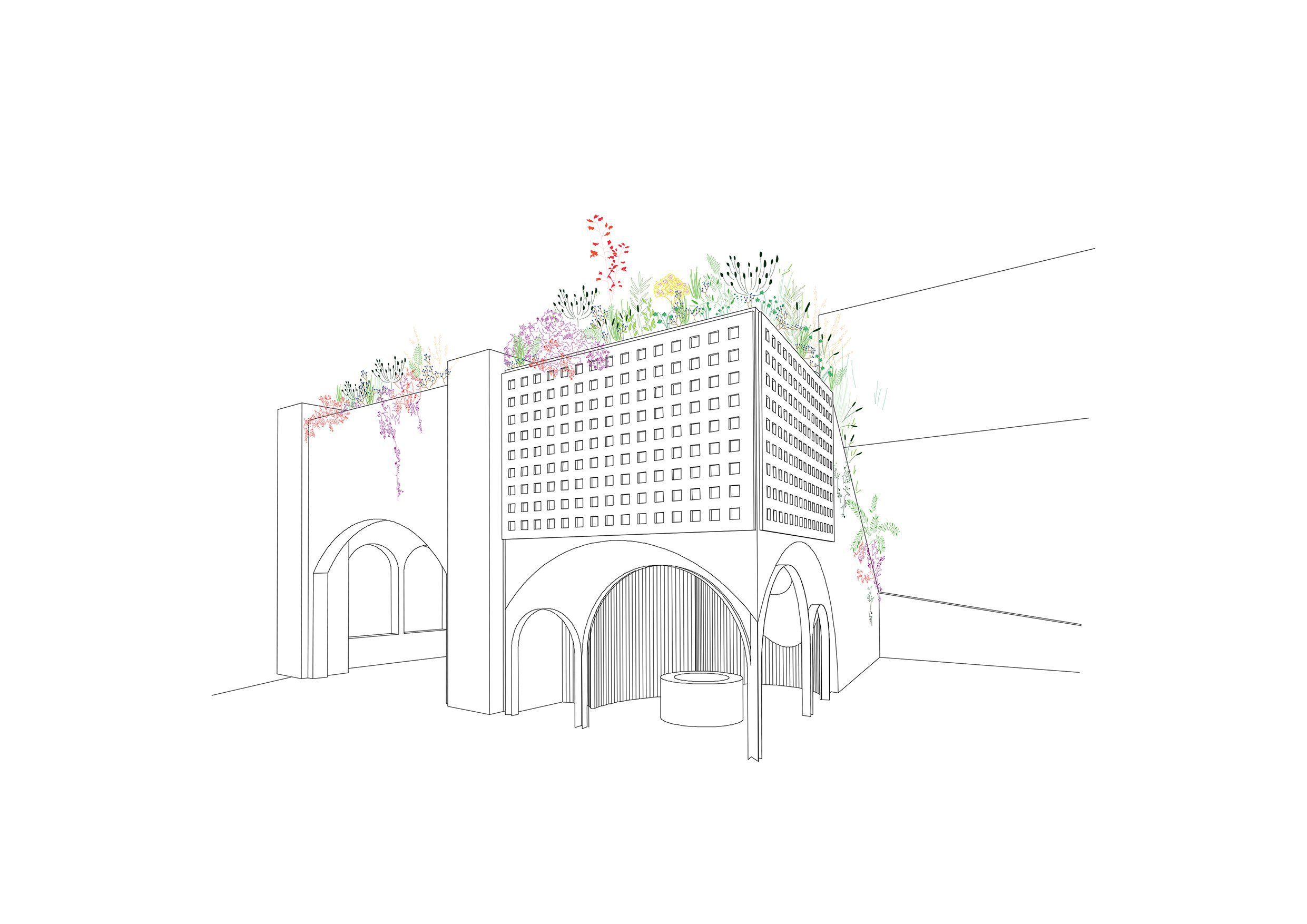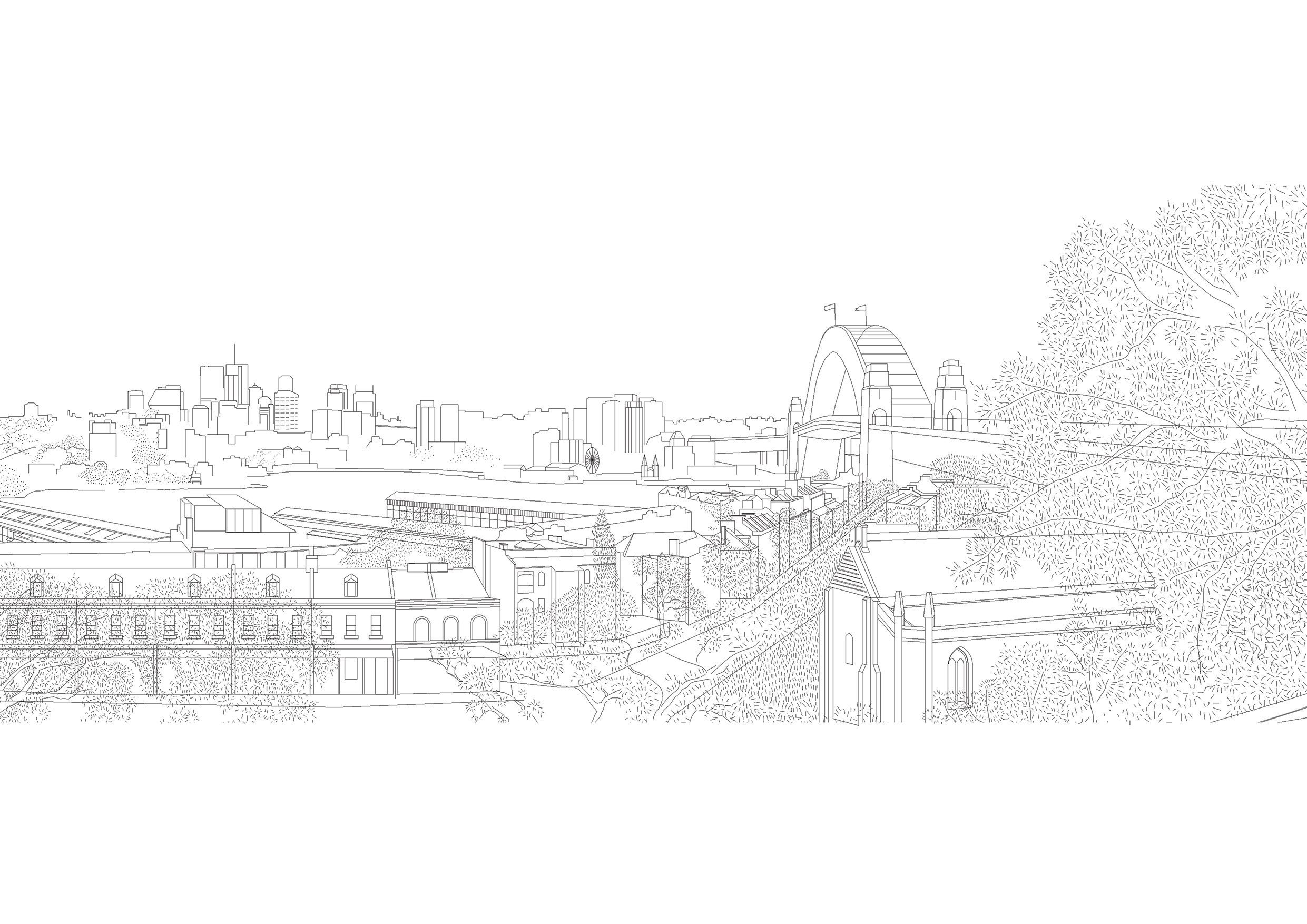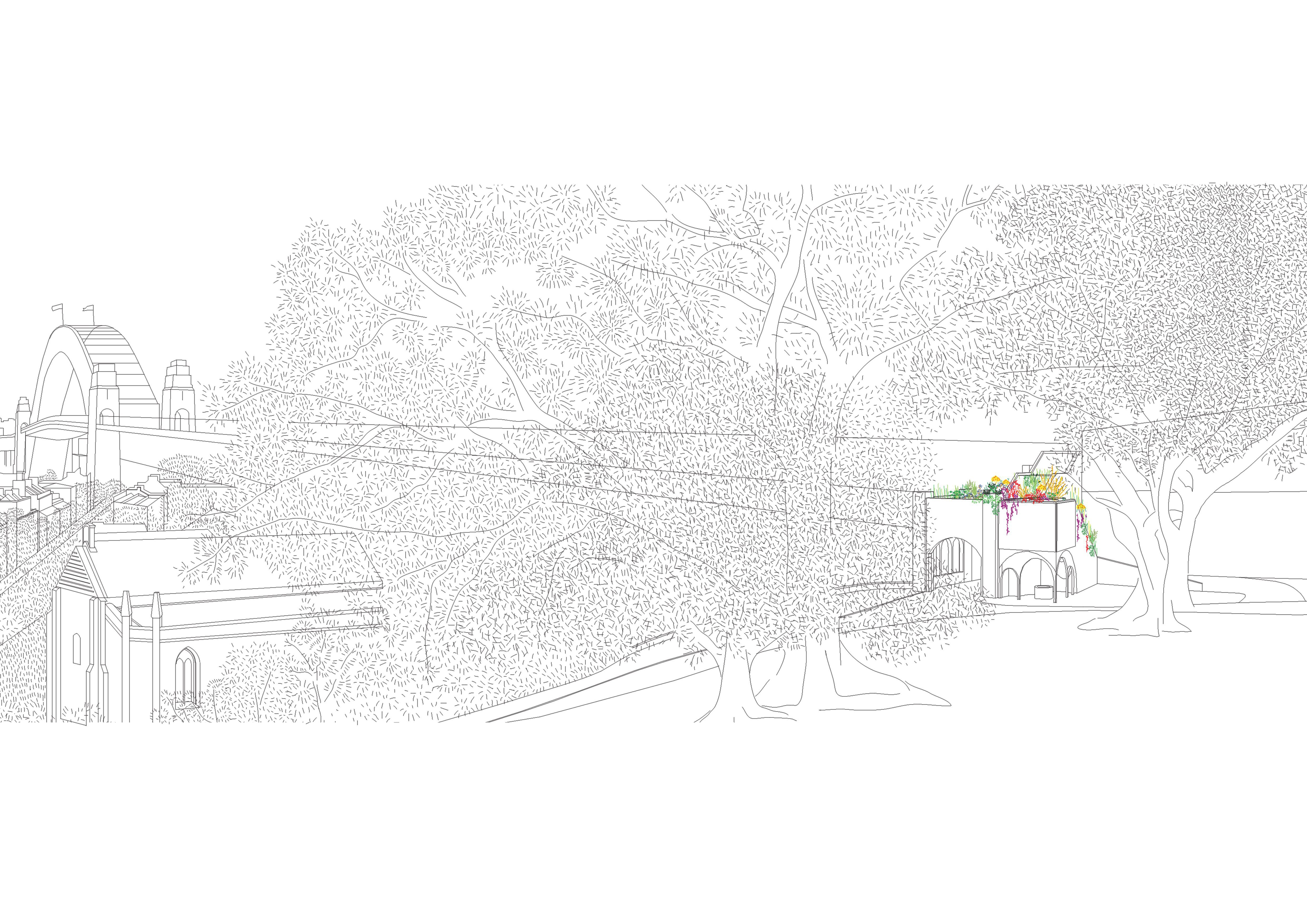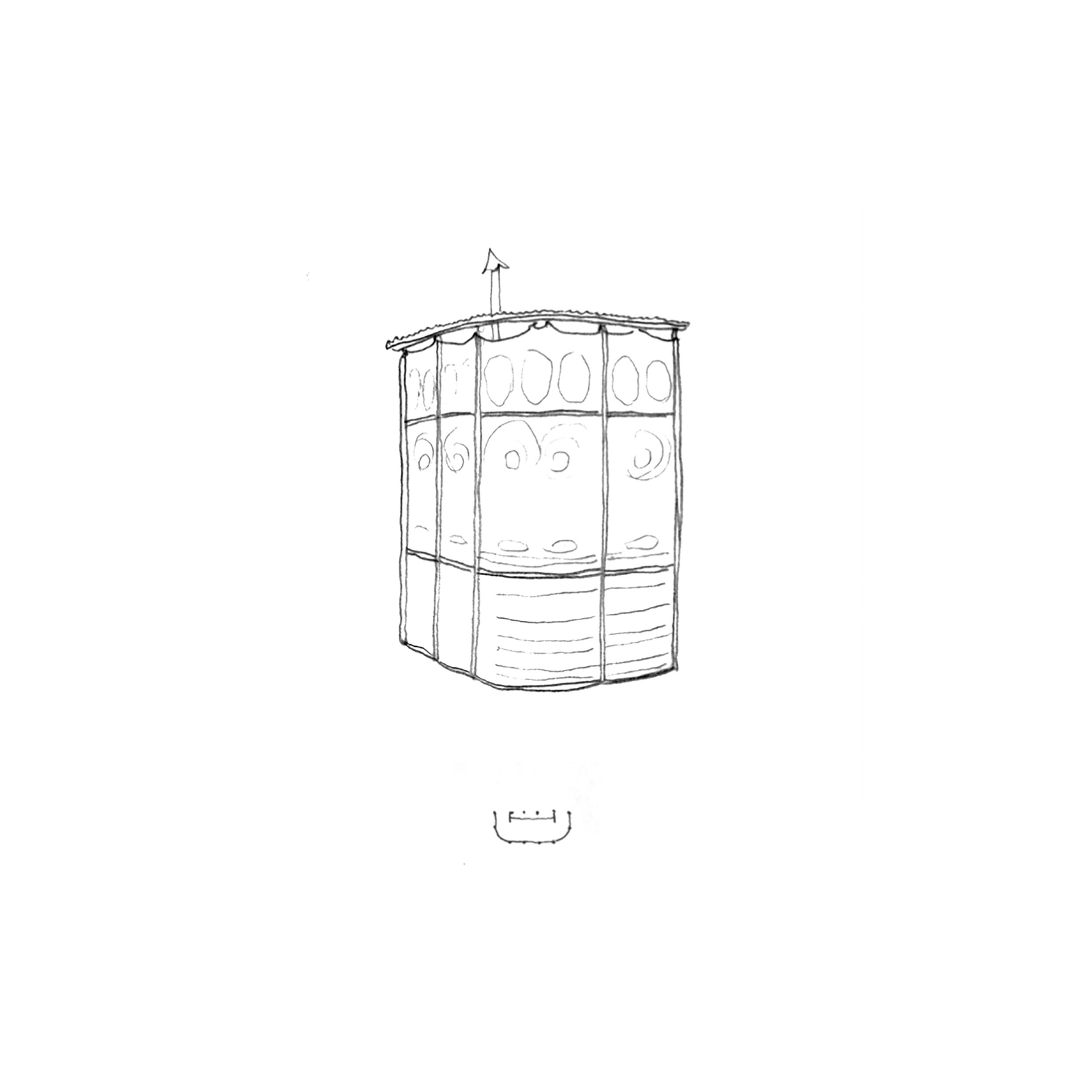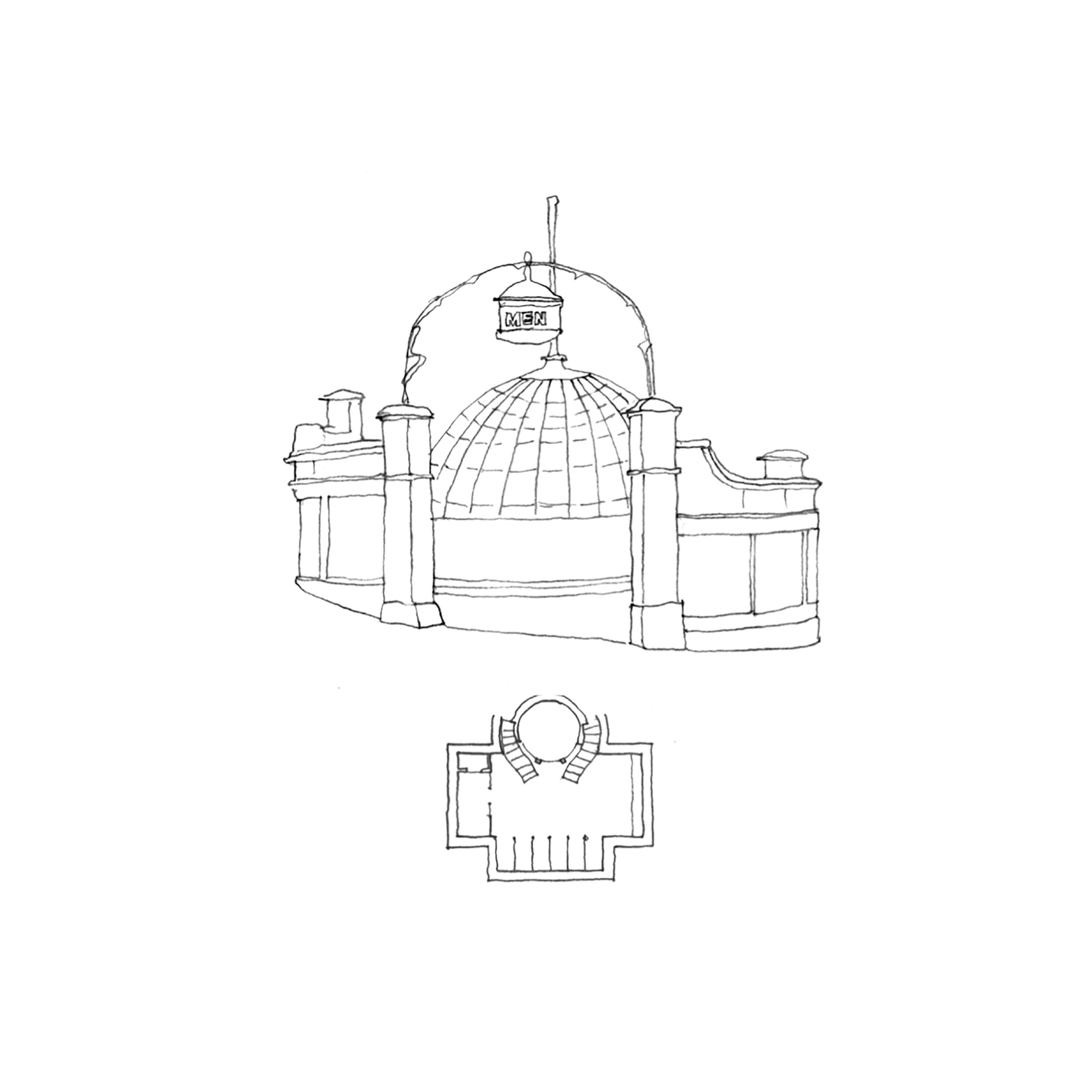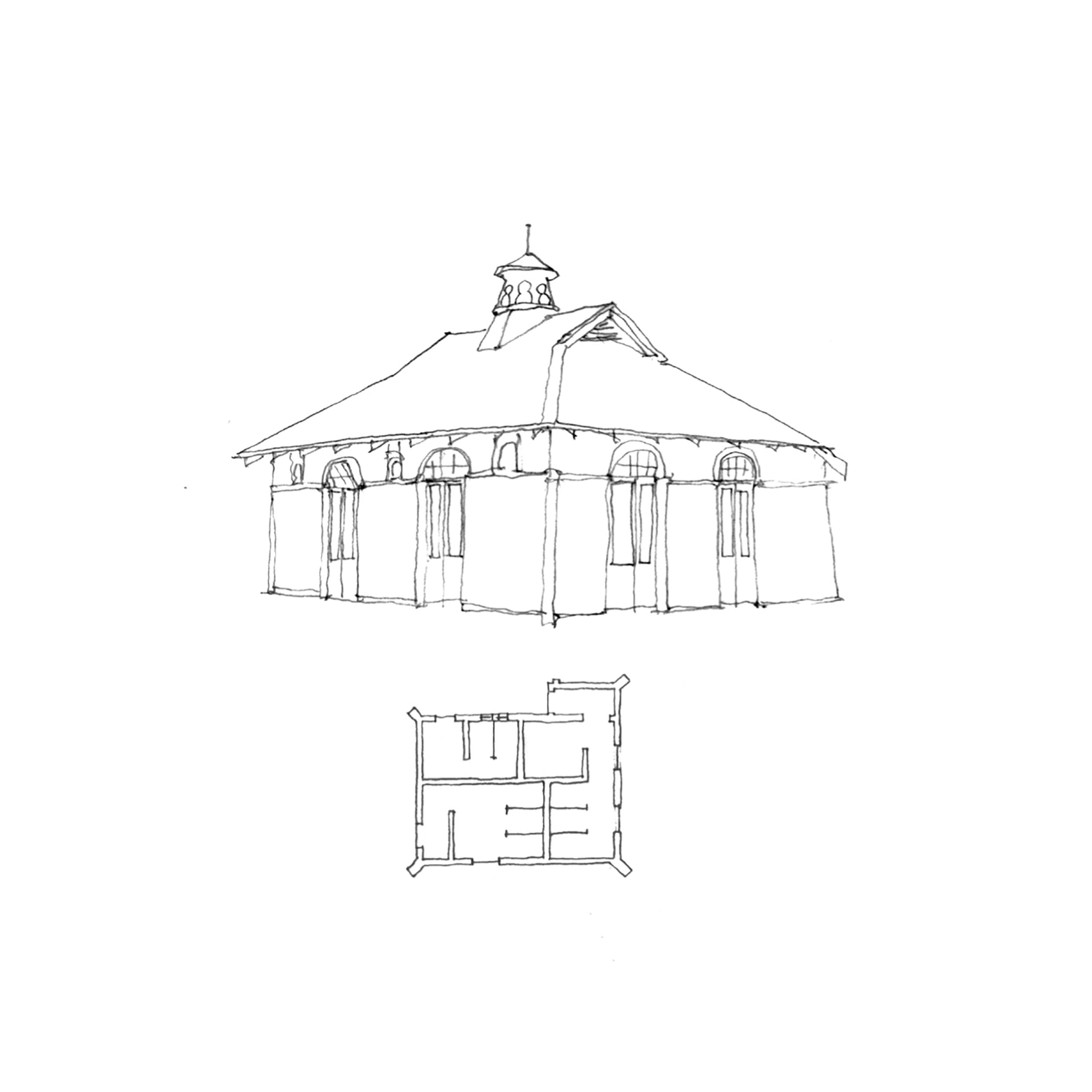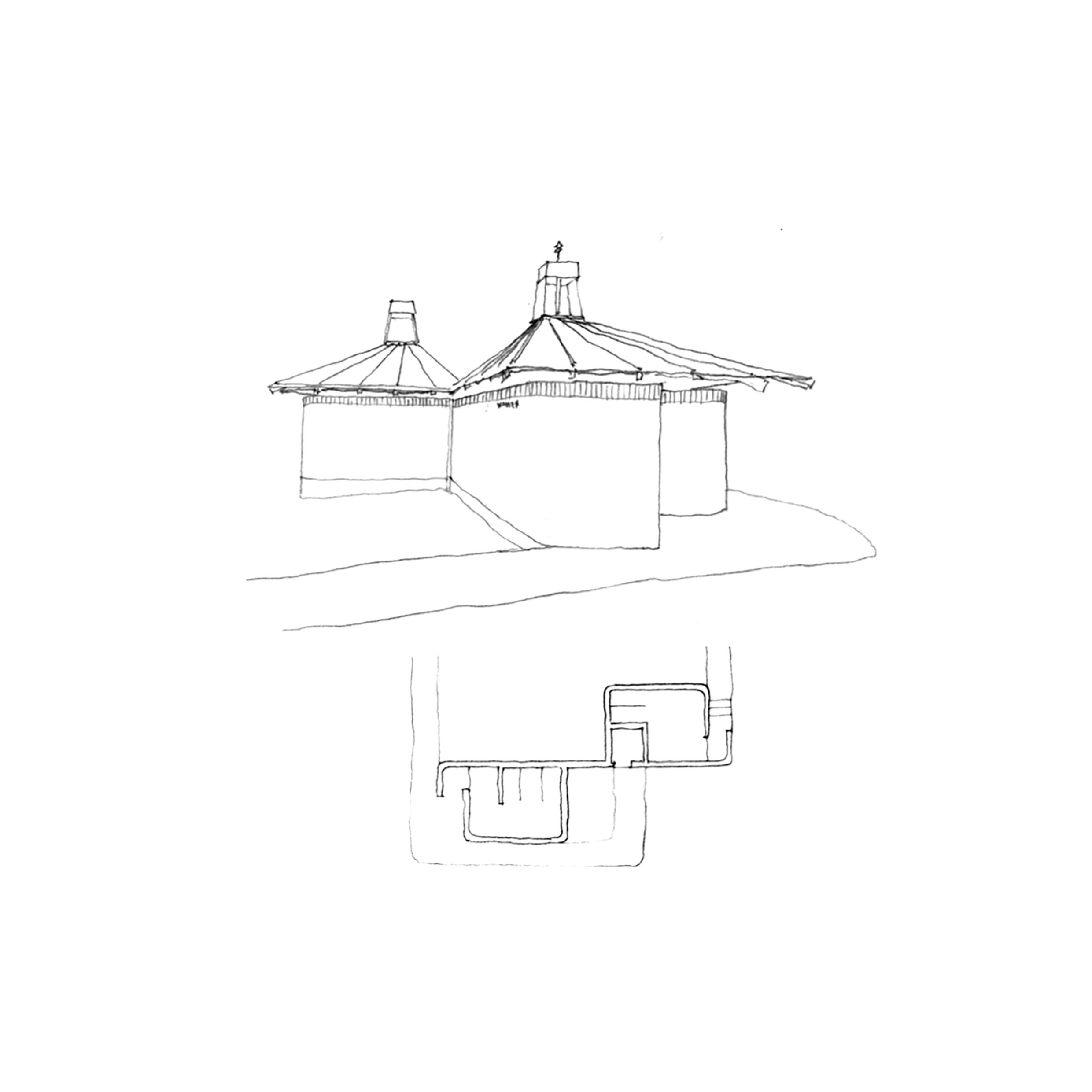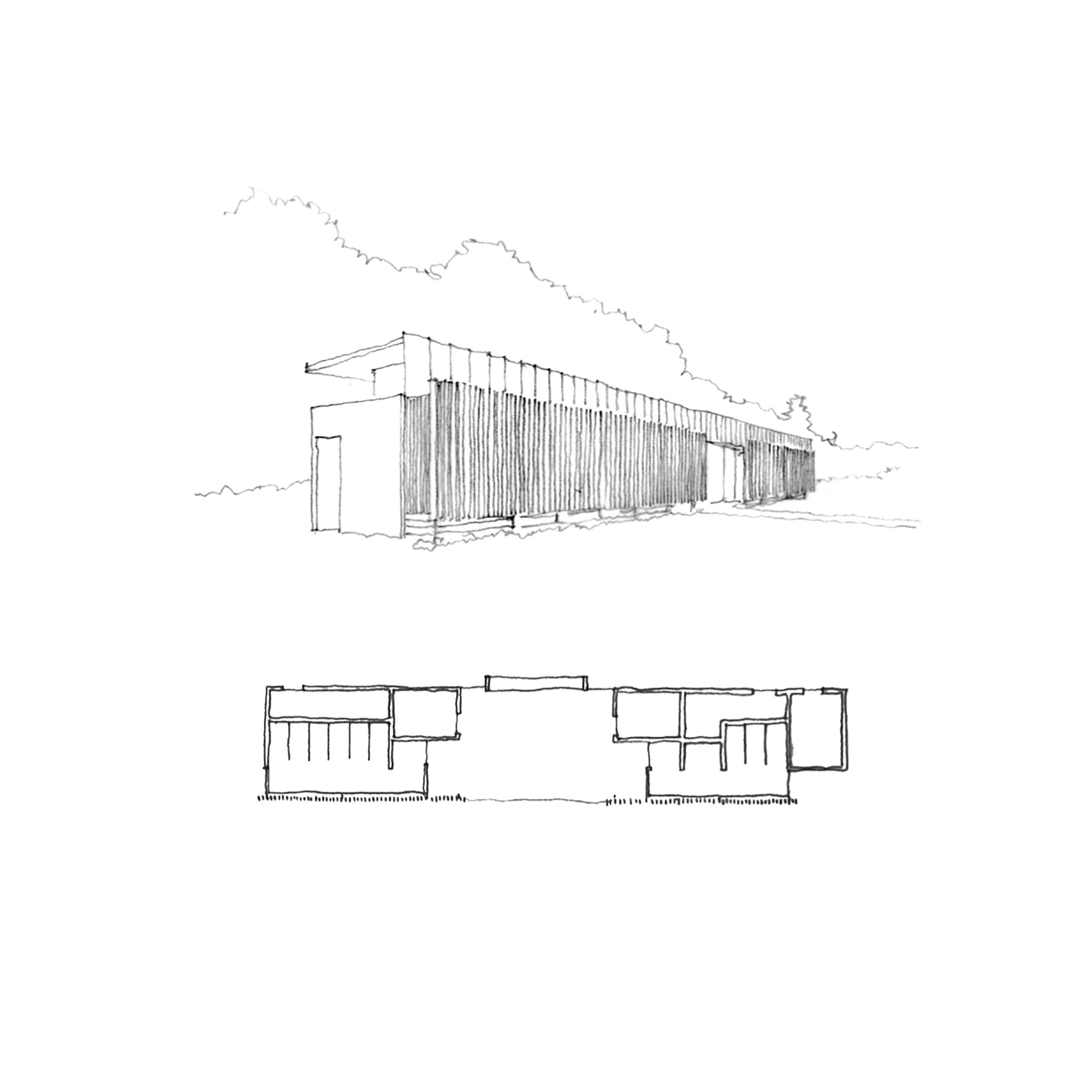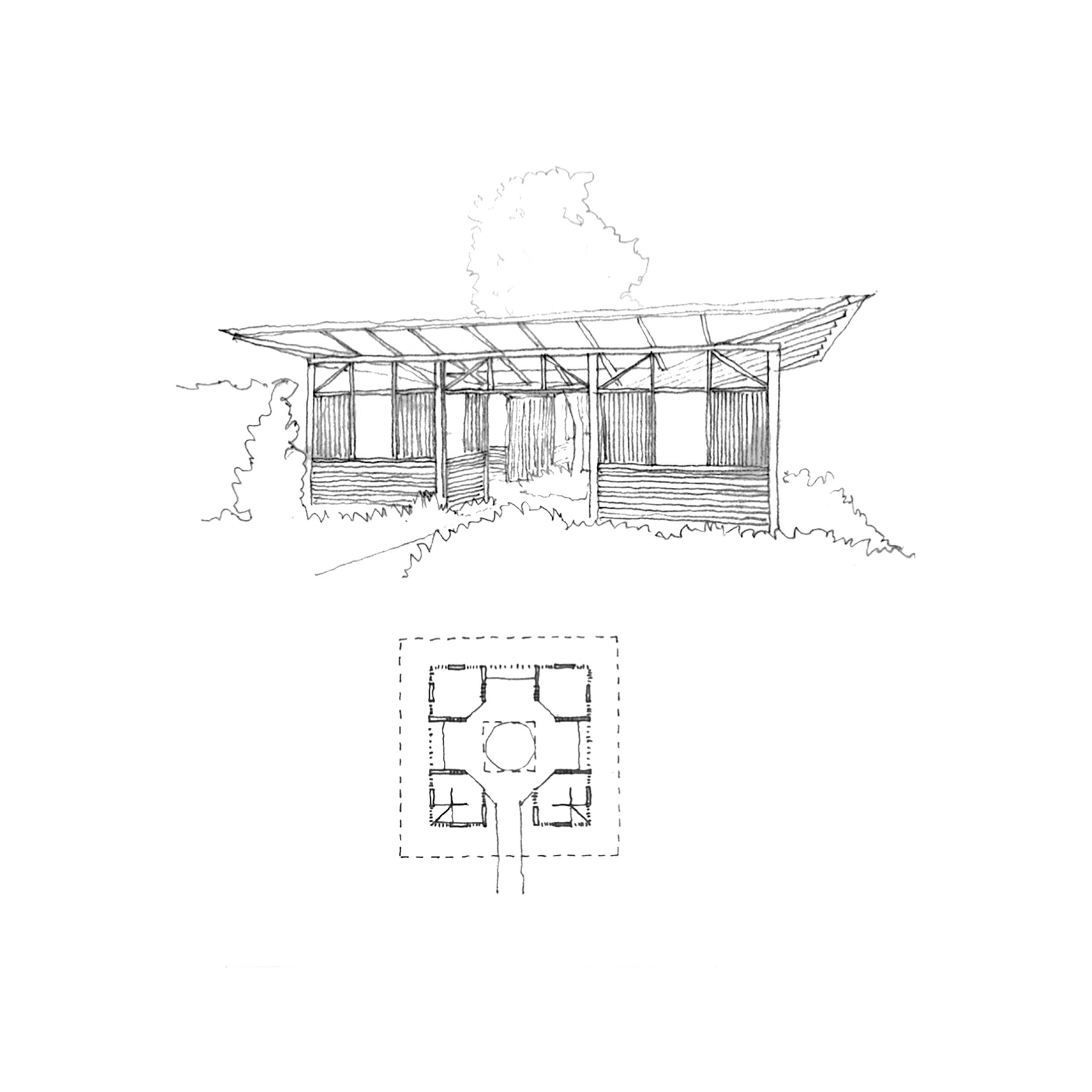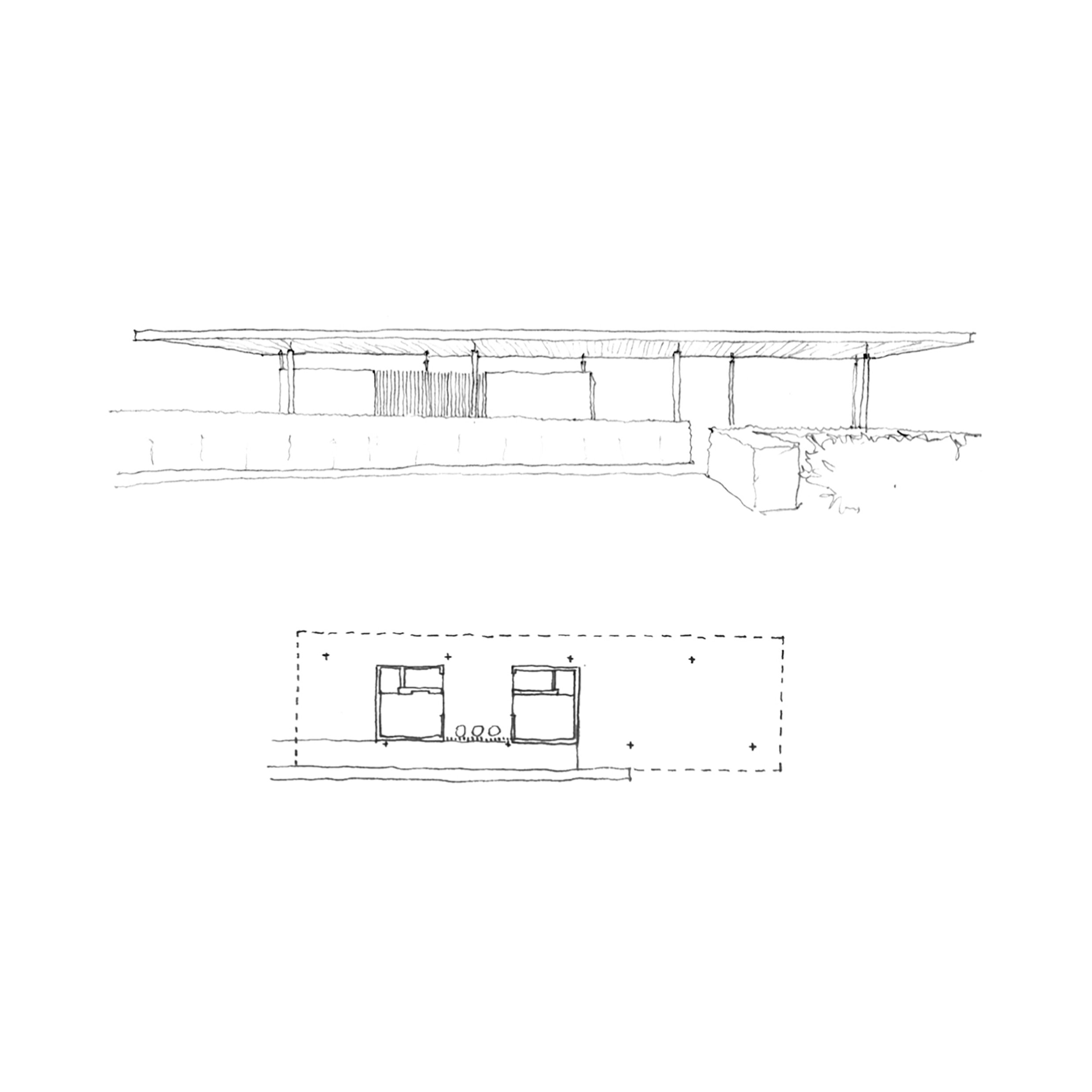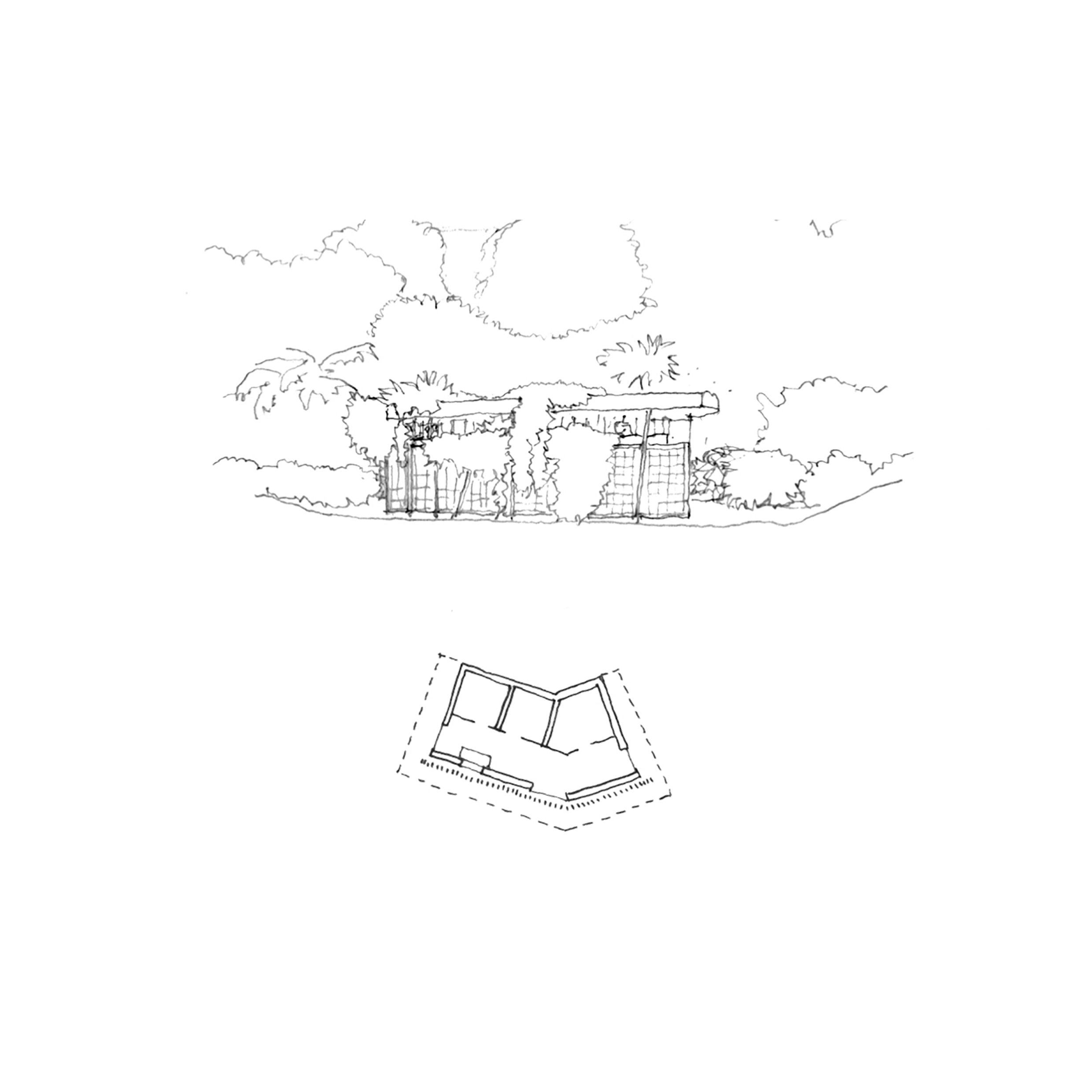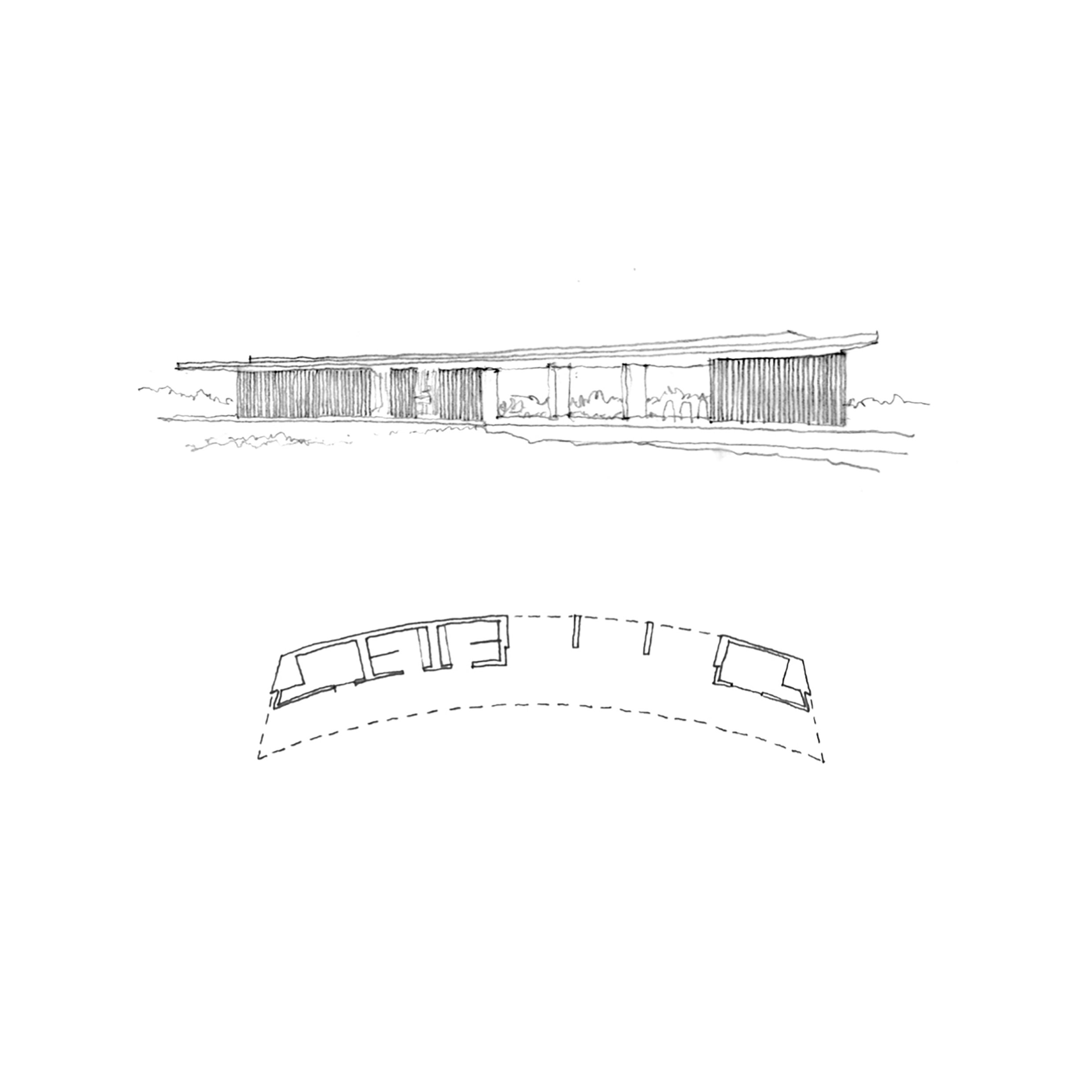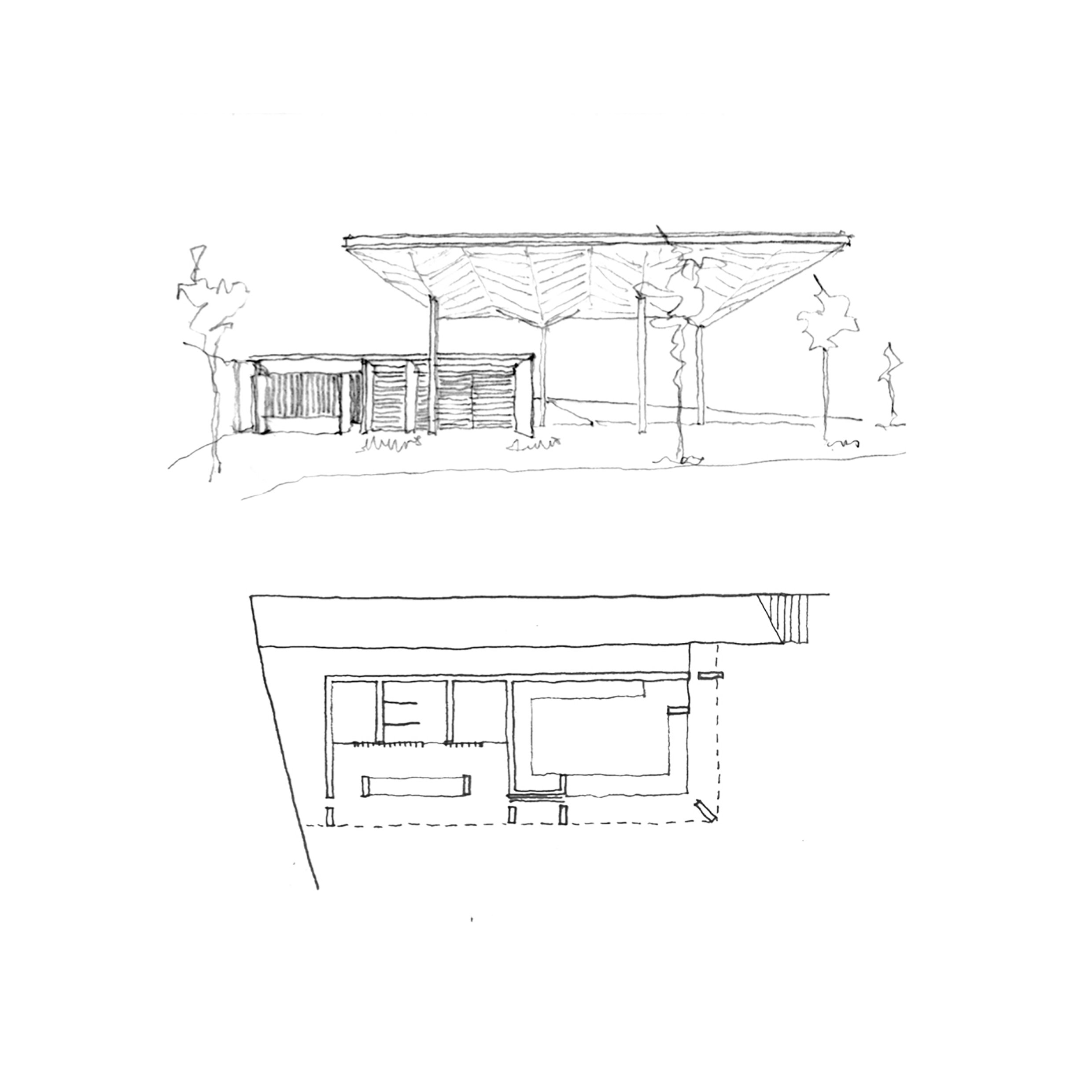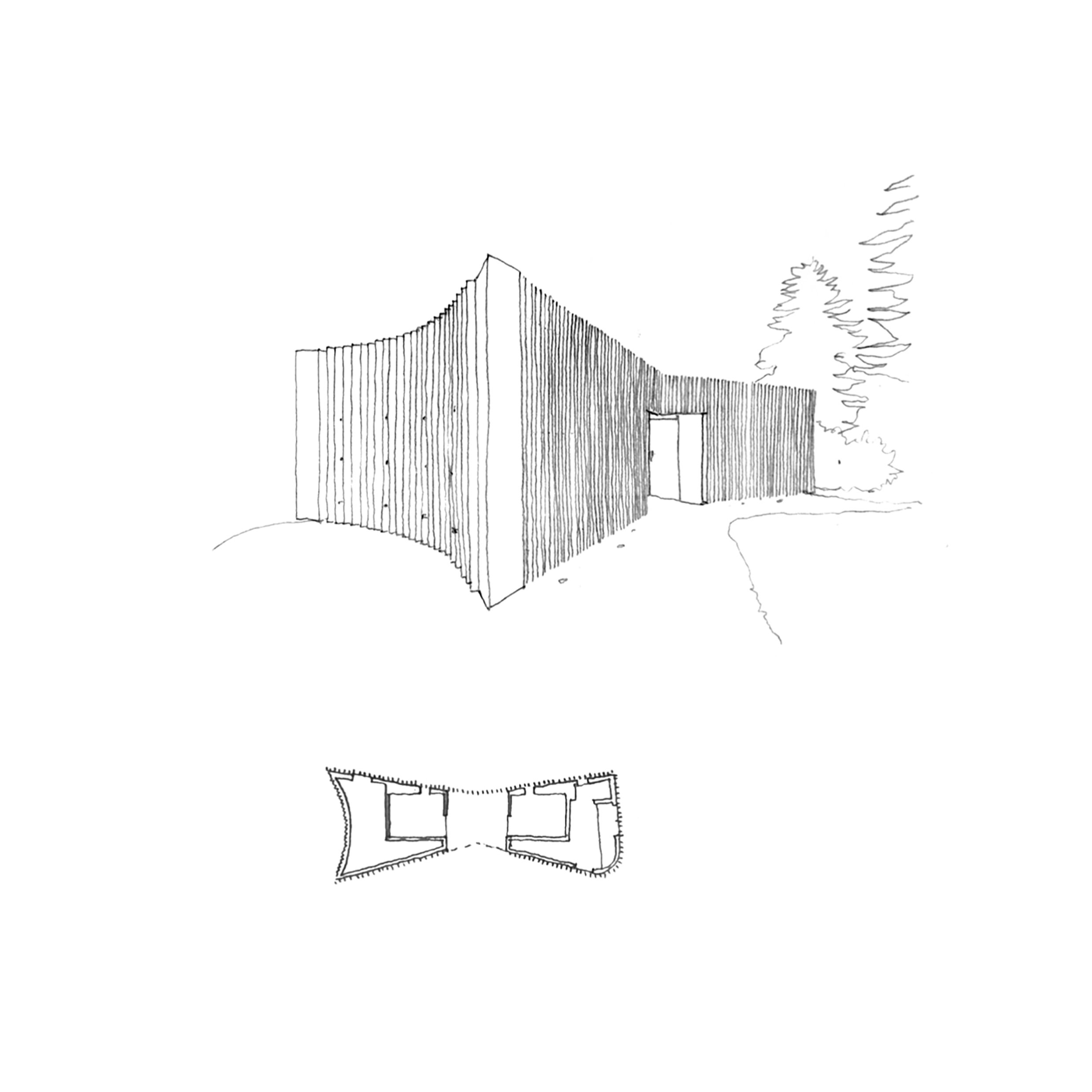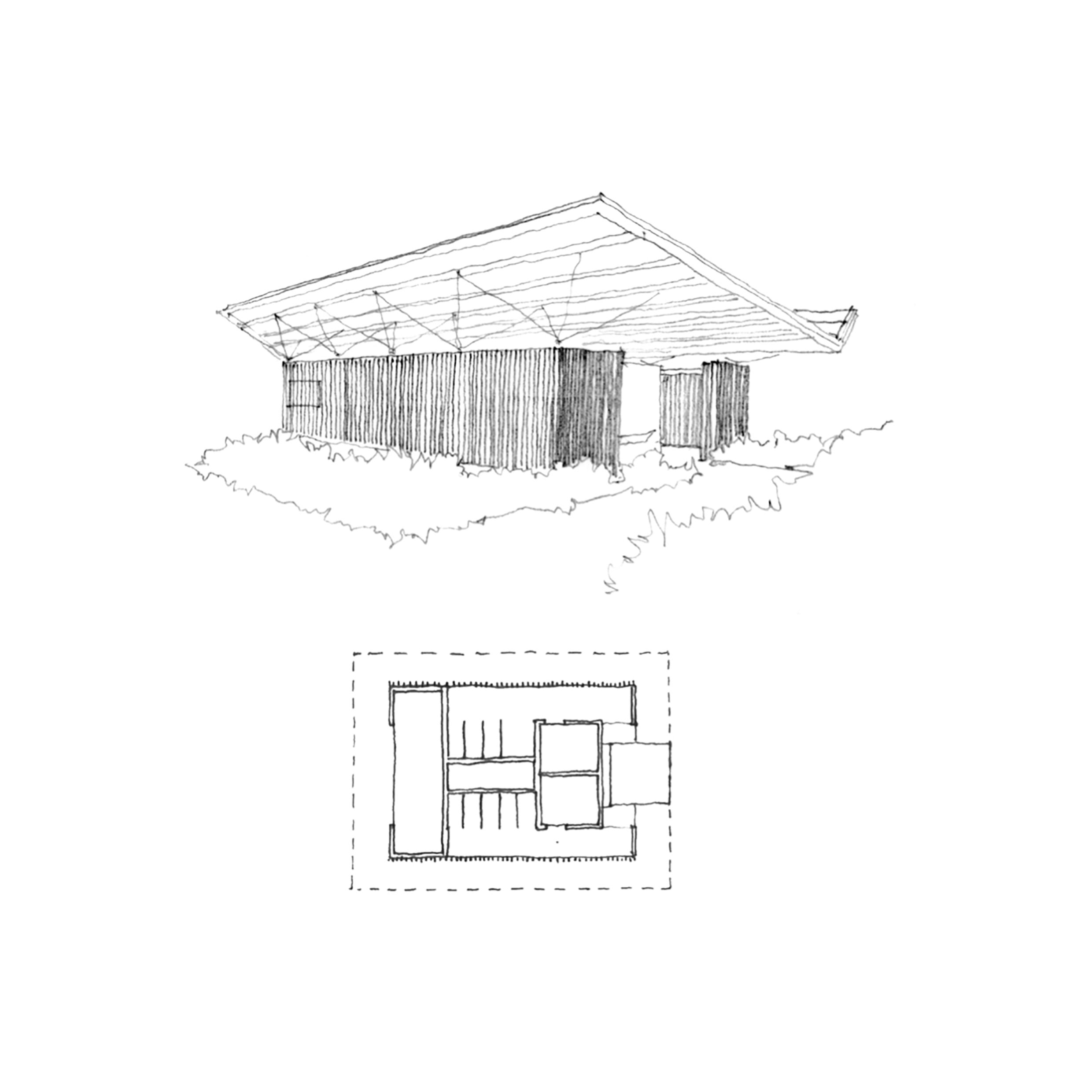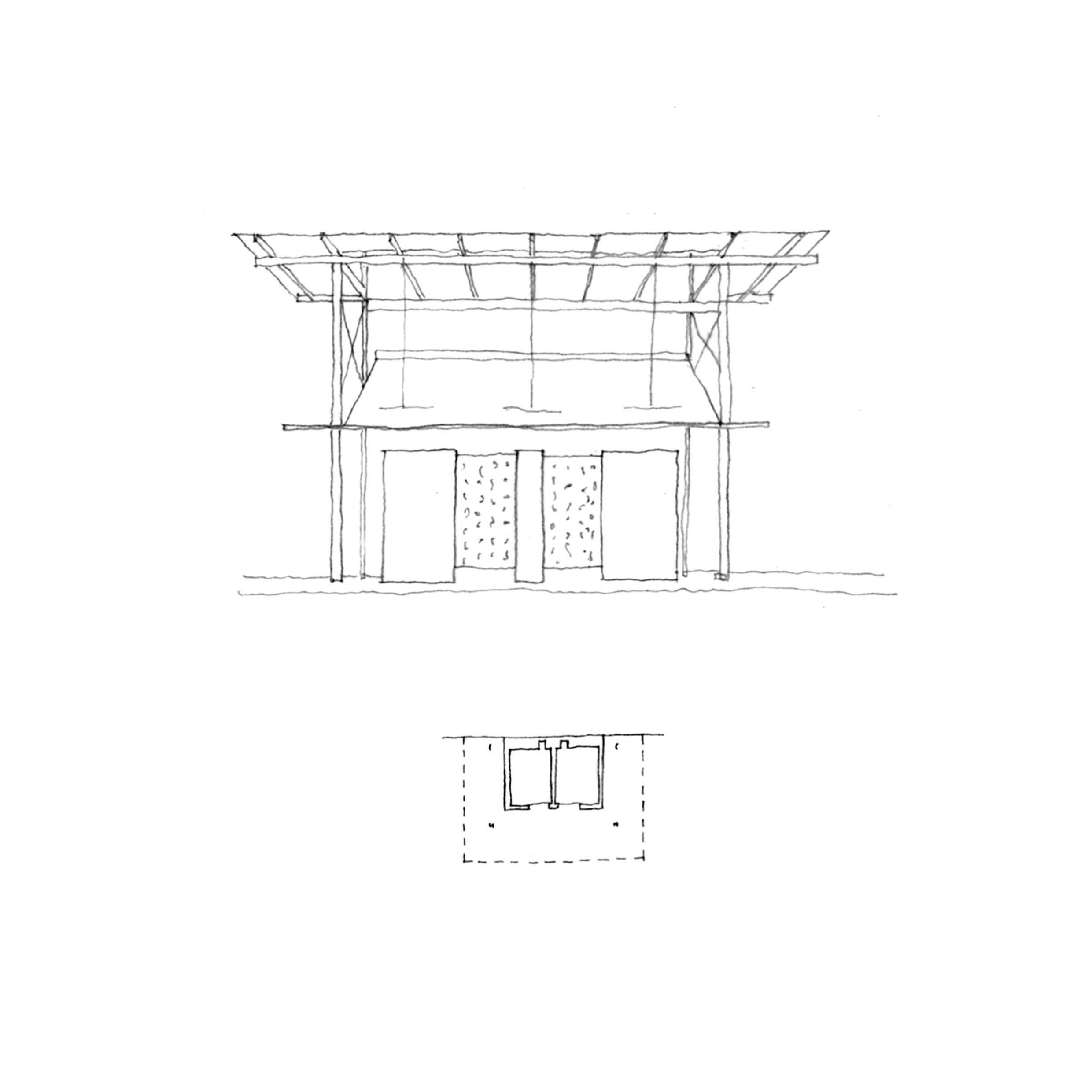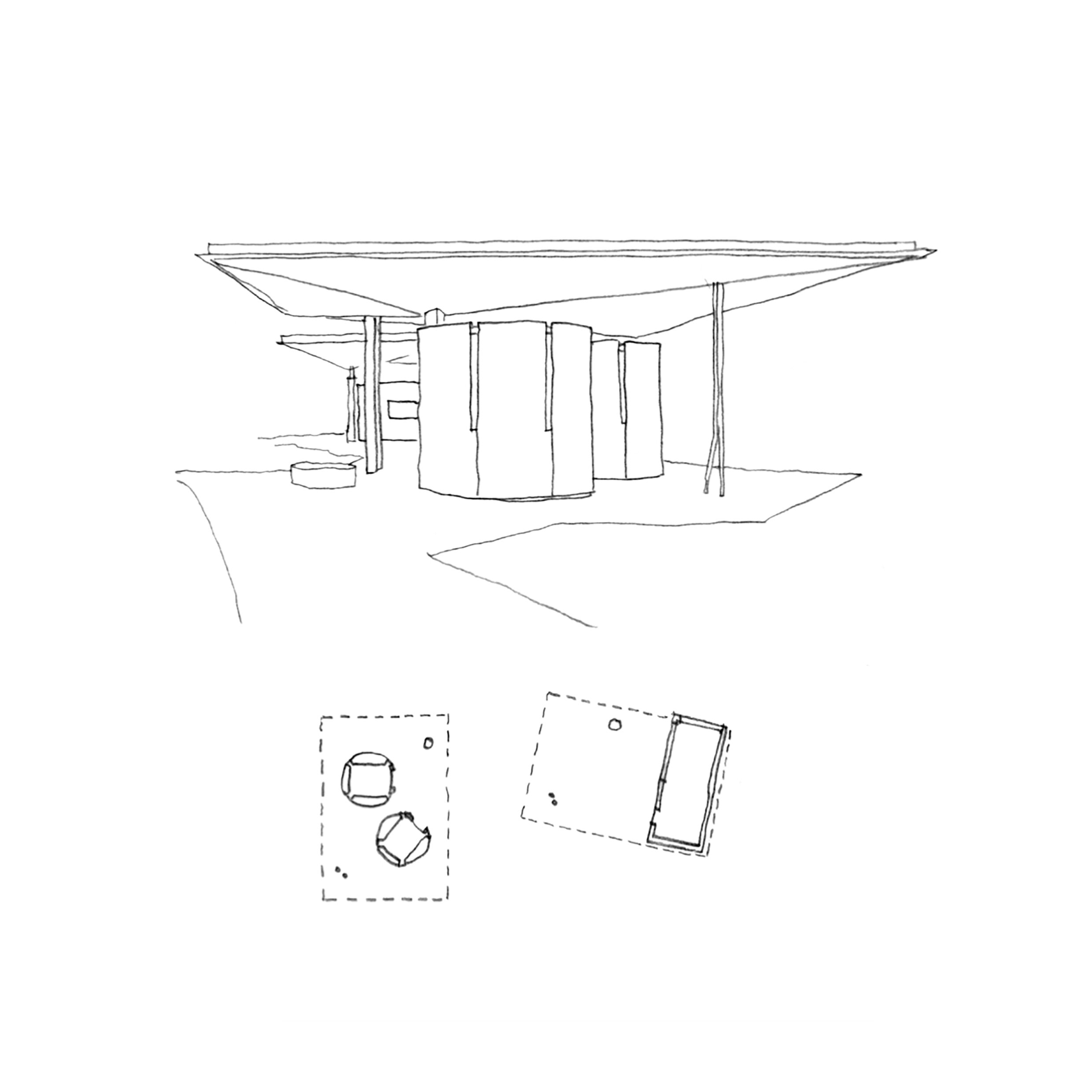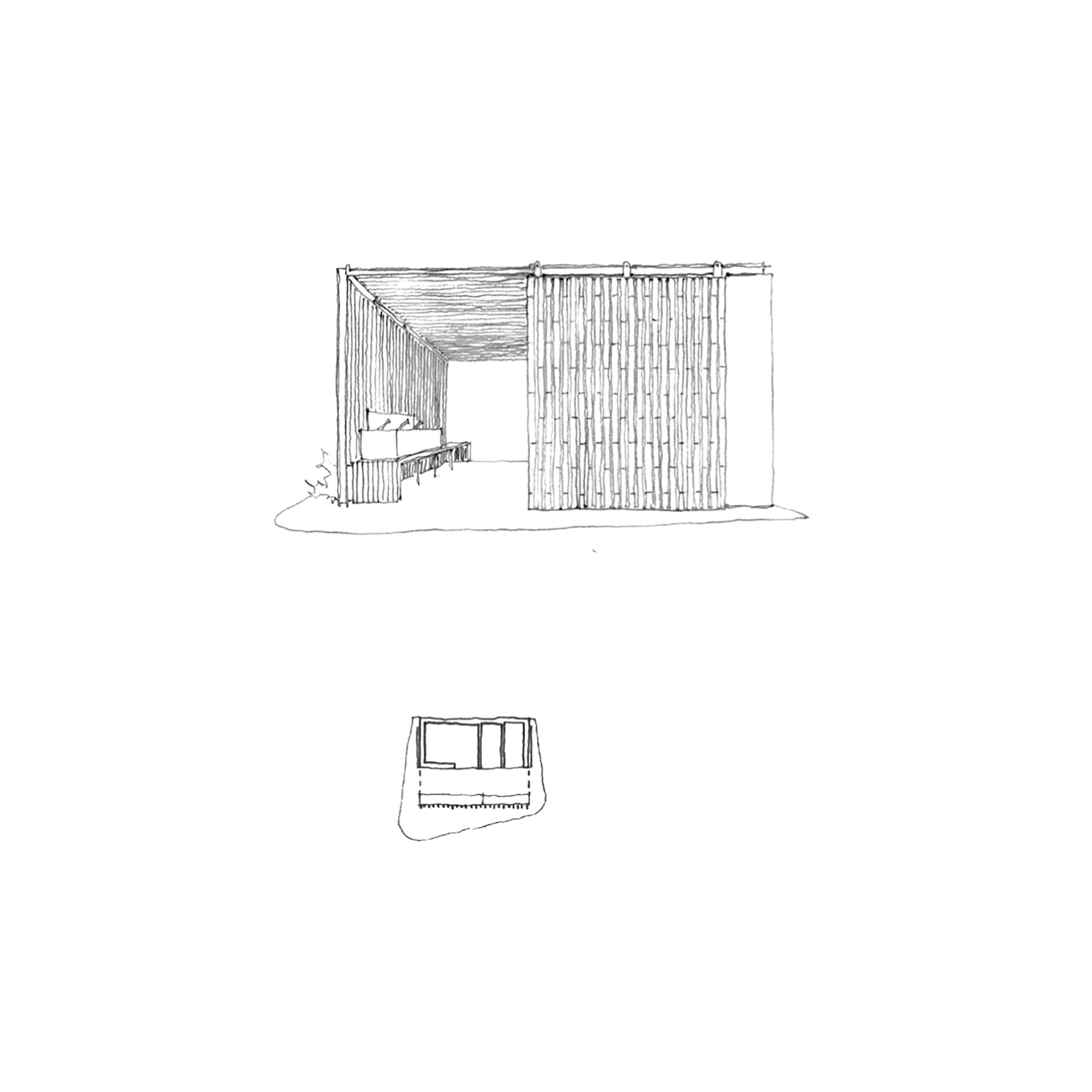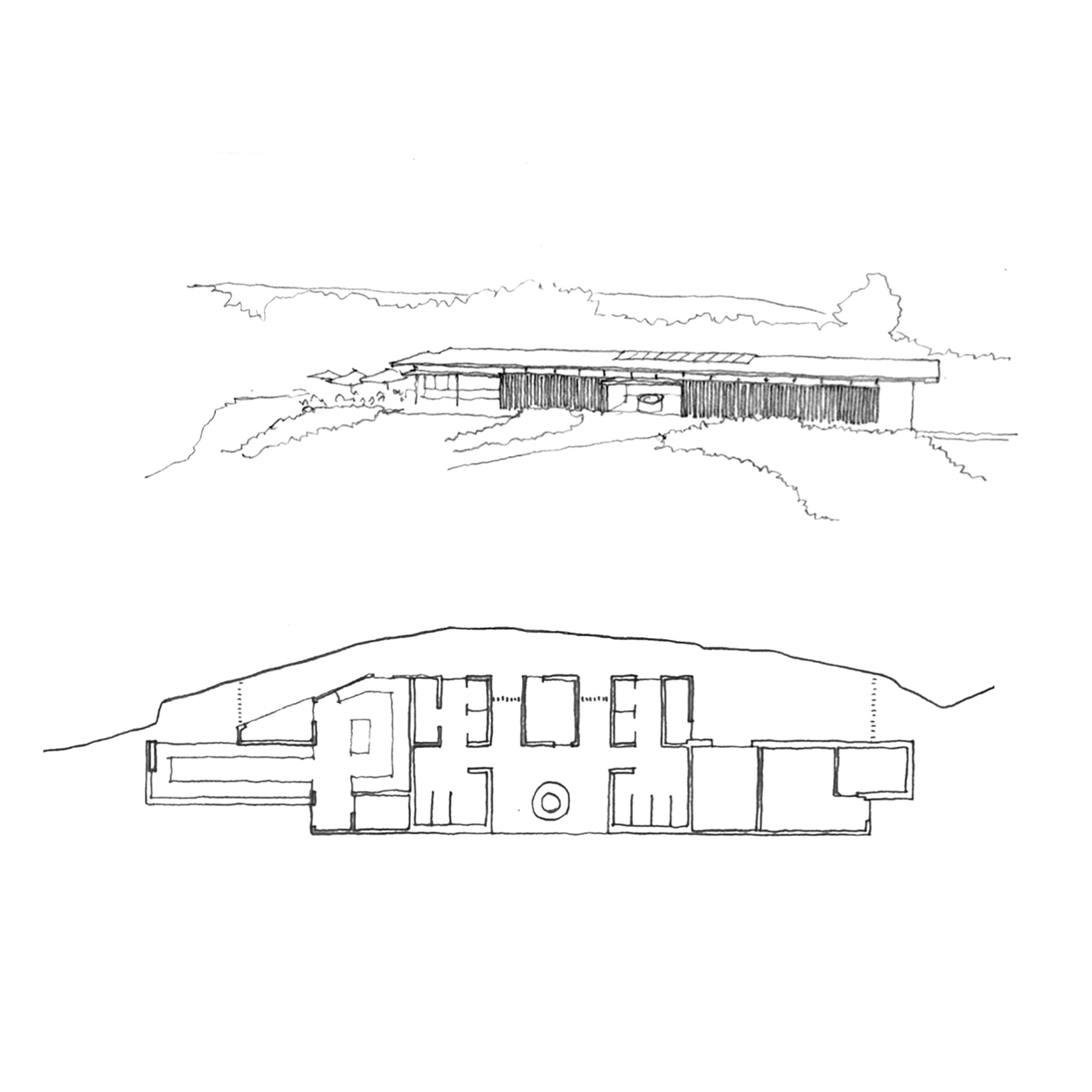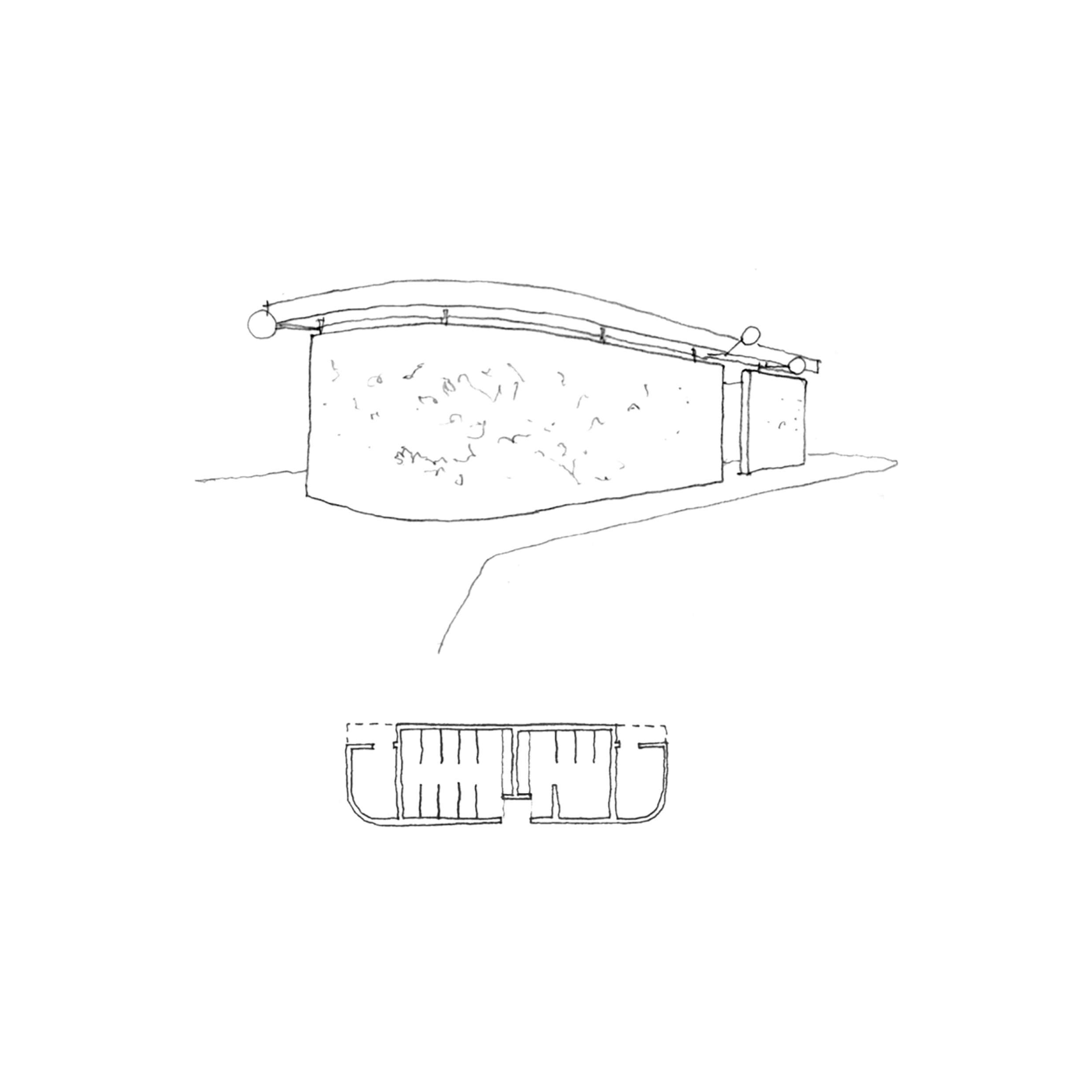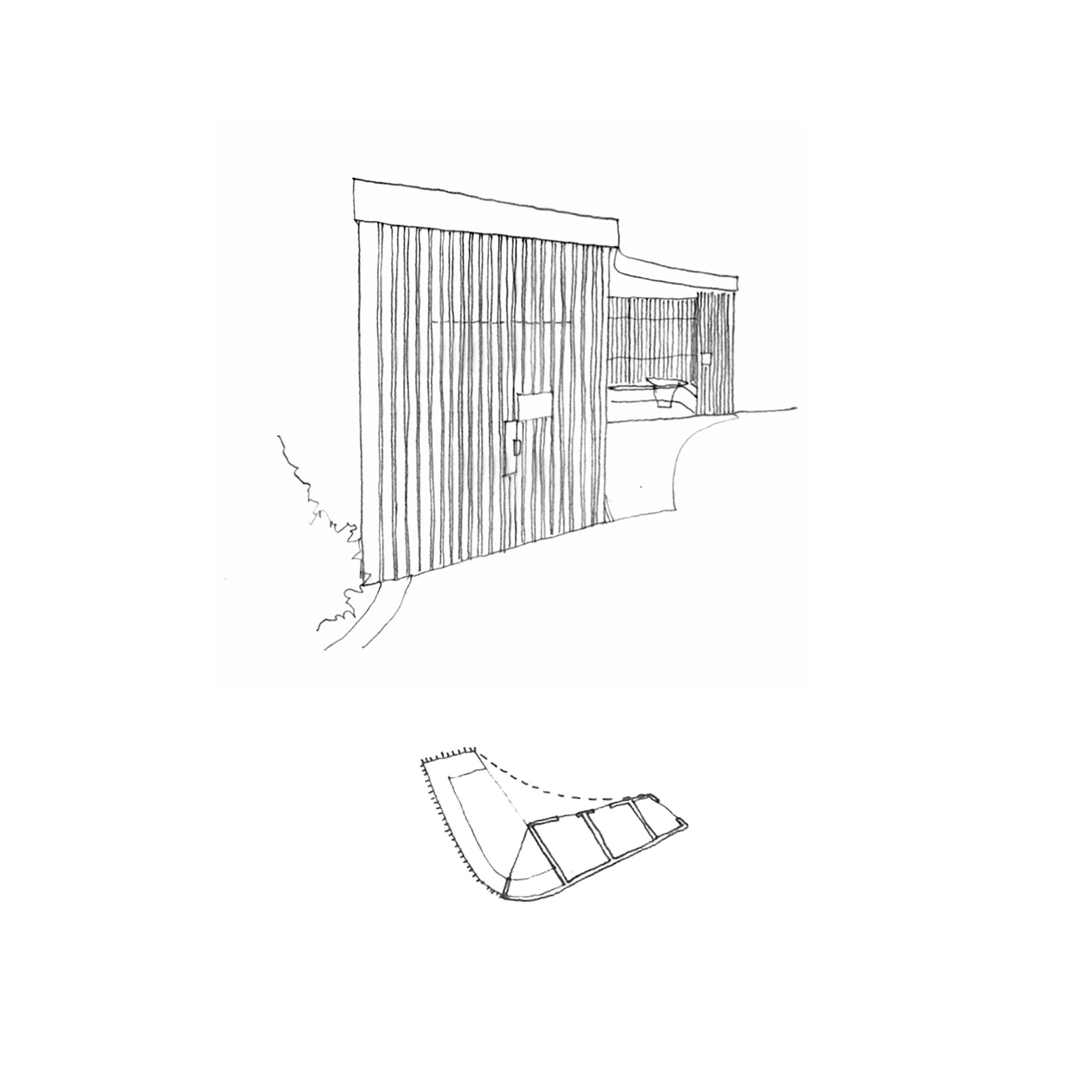 Team
Anita Panov, Andrew Scott & Justine Anderson
Their clear and compelling project vision set them apart from the fellow competitors, who in stage two included highly awarded and seasoned practices.
Matthew Gribben City of Sydney
Panov—Scott was engaged by City of Sydney Council to undertake an urban design and scoping study of Observatory Hill, the historic high ground in the central business district of Sydney. The commission was awarded via an open call in the first stage of a two-stage design excellence competitive process.
The project included the development of a detailed architectural design proposition, in association with the council's design managers, for the integration of new amenities in the parkland setting adjacent existing exercise and cycleway infrastructure.
Observatory Hill Park sits atop the crest of the western ridge of the city and enjoys an incredible vista across the harbour. In association with the Botanic Gardens, mirrored on the on the eastern flank of Semi-Circular Quay, it has been the key land based open space in the historic development of the city.
Our commission was undertaken in consultation with Dr Noni Boyd and included a detailed study of historical maps, images and literature to establish a hierarchy of significance for the precinct. We worked with Jane Irwin Landscape Architect to understand the botanical, geomorphic and infrastructural patterns of the Hill. We also spent considerable time in the place speaking with and recording the first hand experiences and aspirations of those who use the Park.
This study enabled us to make a nuanced design proposition for the possible siting of a new building in the Park, which followed the logic of grafting to existing structures in order to minimise impact on the continuous use of this crucial open space. We called the propositions Familial Forms.
In the course of our work we benchmarked the numerous wonderful examples of small scale public amenities buildings that have been established in local parkland settings over the last few decades. This included recording and analysing the detail of the existing structures, post occupancy evaluation in association with council design managers, along with interviewing the responsible project teams to understand and share the tacit knowledge that has been developed in the course of this innovative development program.