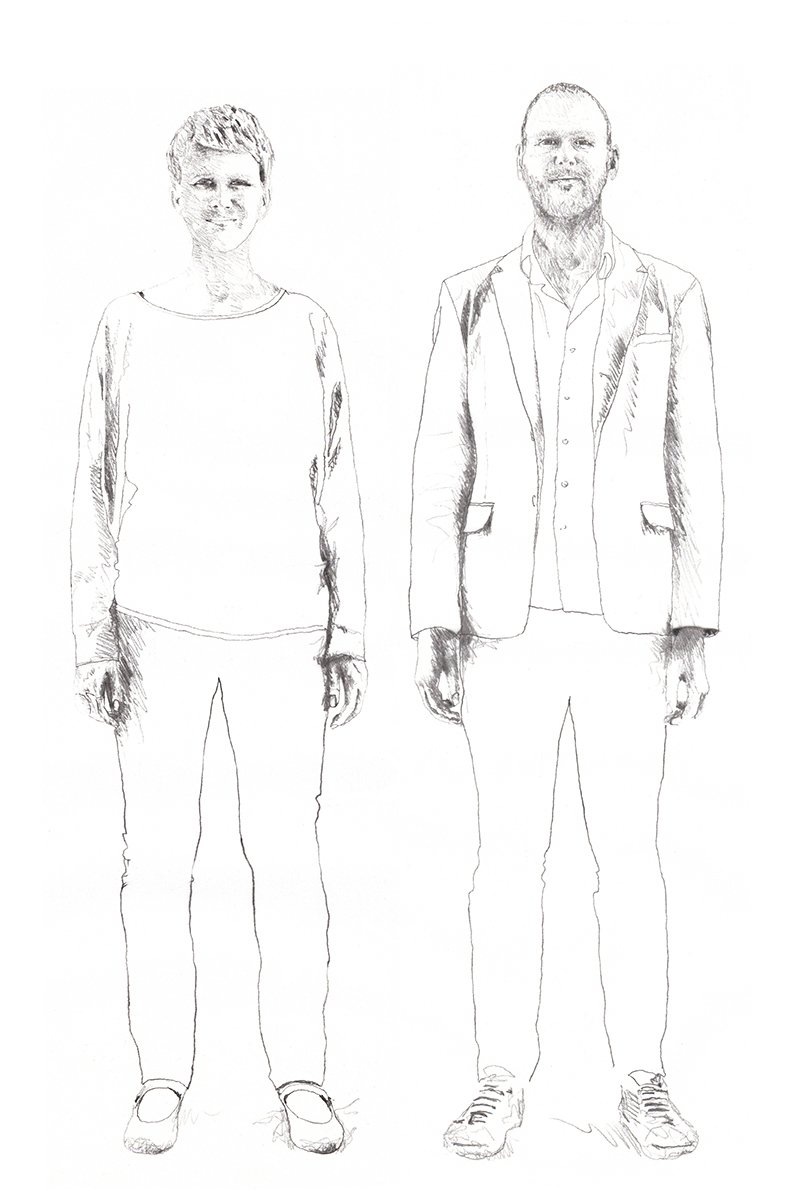 We are Anita and Andrew and we lead PANOV—SCOTT, a practice with expertise in the fields of architecture, strategic and urban design. This website is a library of our work and includes houses, cultural institutions, making spaces, housing, galleries, schools, hotels, retail, museums, policy, urban design, teaching, pavilions, books, writing, objects, research, tall buildings and bush retreats. If you had a project in mind we would be happy to talk with you.
Our practice has an ambition to engage meaningfully in the shaping of the physical and cultural world around us. In this sense we believe working with the everyday is the most profound offering of design, and our role is to recalibrate a new normal that enables joyful engagement with communities and environments, while retaining a position of empathetic sensitivity to the existing character of the places in which we work.
PANOV—SCOTT has developed capability in delivering projects within sensitive environments and with complex foundational conditions. Integrated building information modelling, documentation and administration systems enable transparent and streamlined procurement process. The practice is guided by management systems including policies relating to Quality, Environment, Risk, Safety, Diversity and Reconciliation, in accordance with relevant ISO and AS/NZ Standards.
Our practice and our projects have been awarded in multiple forums for design excellence, and the practice has been commissioned for many projects via competitive design excellence processes. Those within the practice have been recognised as thought leaders within various disciplines as evidenced by regular and effective engagement in design review, teaching, advocacy, research and curation roles for different authorities, universities and other institutions.
Ethical 
We eschew a priori determinism in defining a manifesto, but instead employ a framework of ethics. These guiding principles are determined by consensus within the practice and honed over time. Fundamental tenets include curiosity, responsibility and the belief that creative actions can have wide ranging positive ramifications. Working within this framework requires careful consideration, evoking in equal part Prometheus and Hippocrates, to engender innovation that does no harm.
Sustainable
Intrinsic to those ethics are the three legs of cultural sustainability; the environmental, the social and the economic. Responsibility in this regard is fundamental to our actions, though more recently we see our role as not simply sustaining, but to proactively repair our critical ecosystems. In this respect our practice is operationally Carbon Neutral and the projects of our practice are closely monitored to ensure best practice triple bottom line outcomes.
Traditional
A sense of the past is foundational for those who seek to reform. We have always used the word transformation in relation to our projects, as it acknowledges the inherent wisdom embedded in the pre-existing condition. By adopting the logic of Chesterton's fence we acknowledge that we have never been modern. We are conscious that the most profound innovations are invariably embedded in most archaic of aspirations or practices.
Innovative
Our work is framed in relation to what we perceive to be the fundamental challenges ahead of us, the most immediate of which are likely global climate change, resource scarcity and the proliferation of waste/pollution. To engage meaningfully in these tasks we employ the most advanced analytical and procurement systems, while seeking to utilise innovations in adjacent disciplines, such as Remote Sensing, Geographic Information Systems and Design for Manufacture and Assembly.
Research
Our process invariably begins with project based research relating to the foundational conditions of a project. We seek to see more flatly, as Georges Perec suggested, via the acute observation and recording of the context in which we work. This act of recording extends beyond immersive personal experience and includes a wholistic understanding of the political, procedural, infrastructural and social parameters of a project.  
Design
What is begun flatly evolves via the gradual sifting of the project conditions to establish a hierarchy of mutability and then, over time with greater and greater precision, an appropriate form of transformation. The capacity in early stages of the process to be sensitive and open to the messy complexity of reality, while in the later stages to harness sophisticated and broad ranging technical knowledge to hone the quality of the outcome, is critical to the success of the outcome.
Delivery
We work diligently to deliver project milestones on time and on budget. This includes the effective orchestration of teams of trusted technical experts. It includes working with consent authorities to navigate complex approvals processes. It includes preparing comprehensive and achievable technical documentation to enable clearly defined expectations during the building process and it includes working constructively with builders and craftspeople to deliver exceptional outcomes.
Communication
We are passionate about the communication of good design as advocates for change. Architecture, along with urban and regional place making, are in themselves powerful in this regard, but at the end of the day experienced by relatively few. For this reason we have always considered the making of books, lectures, exhibitions, drawings, writings and publications an integral part of our practice.
Following is a selection of recent publications by or related to PANOV—SCOTT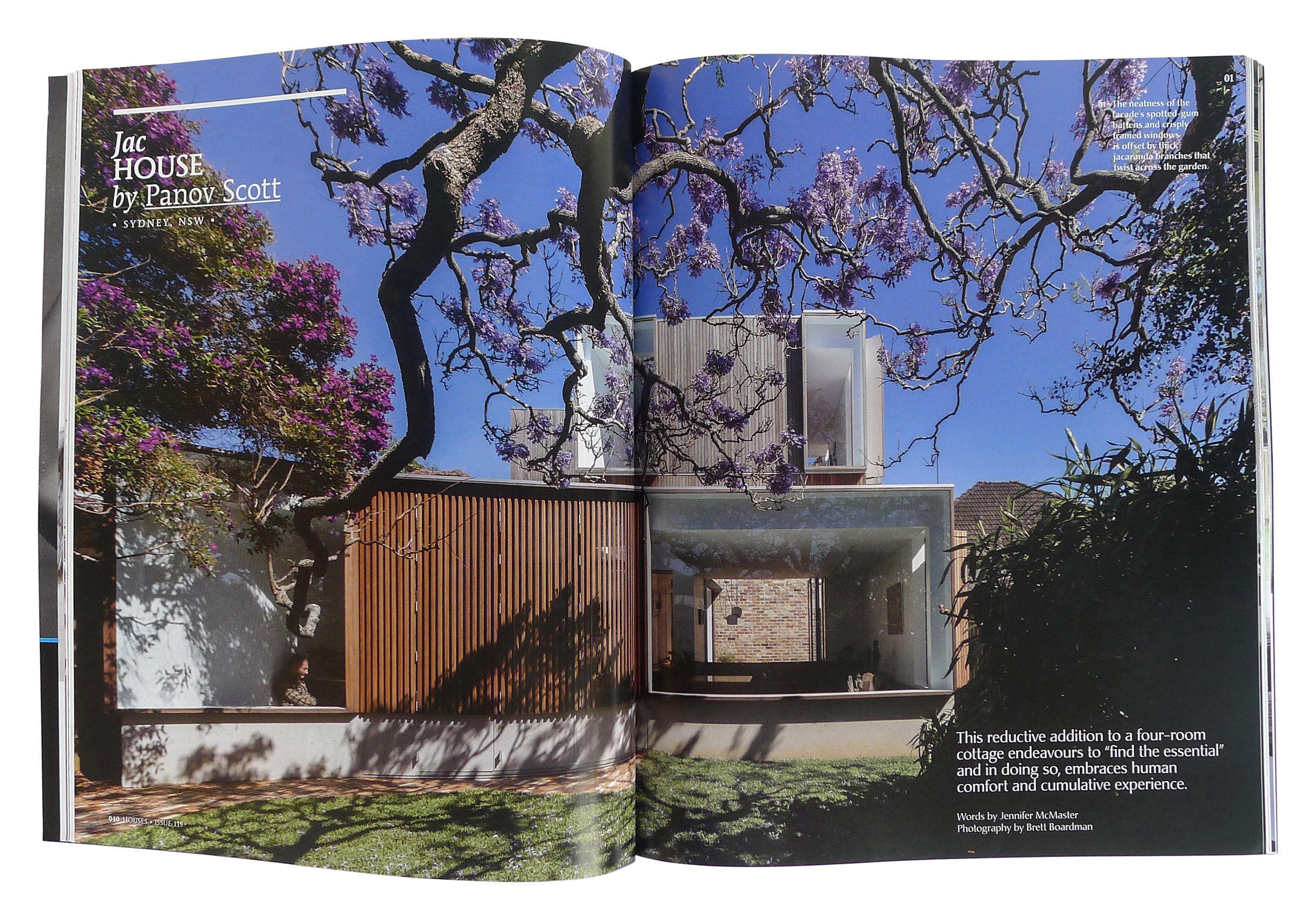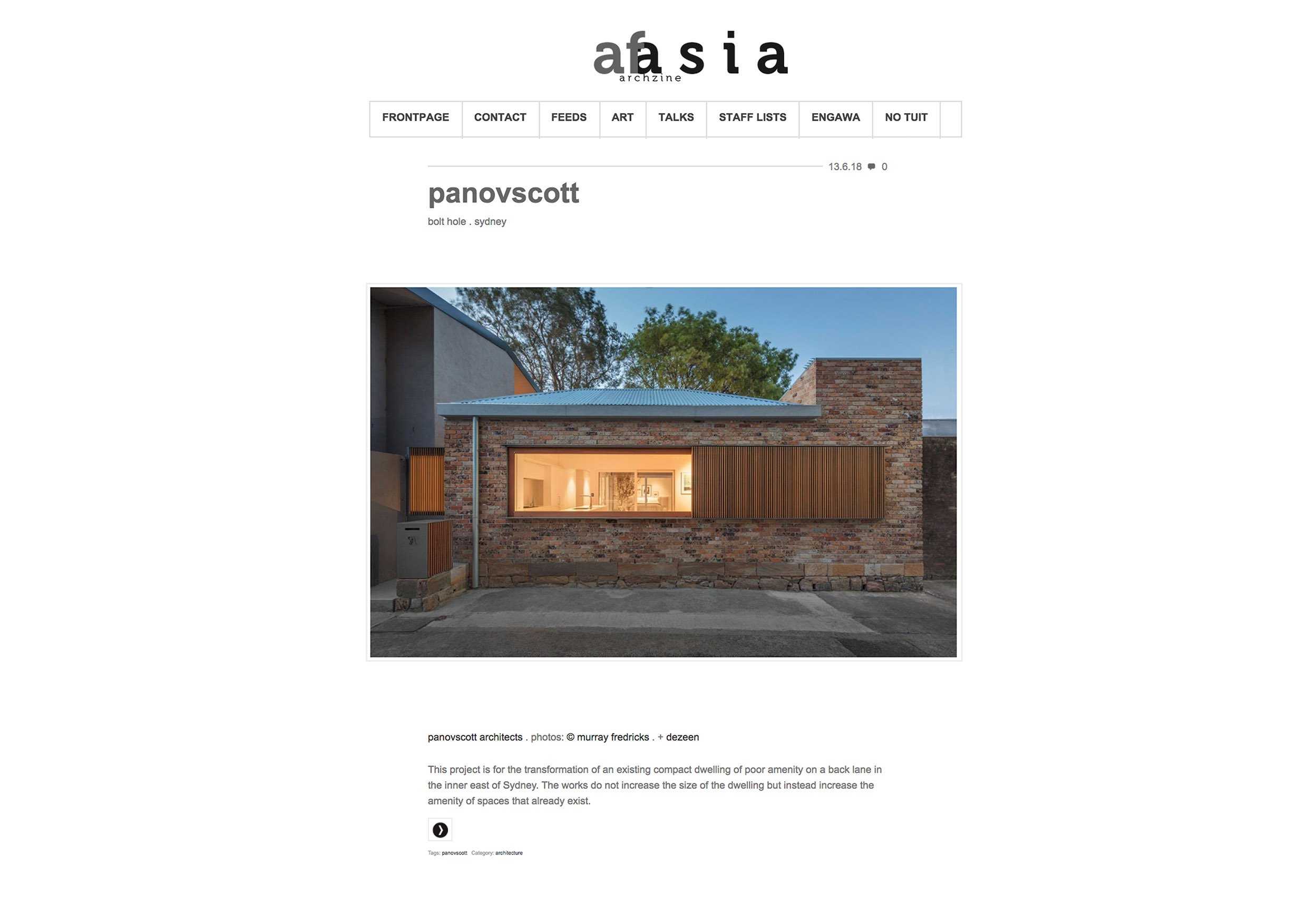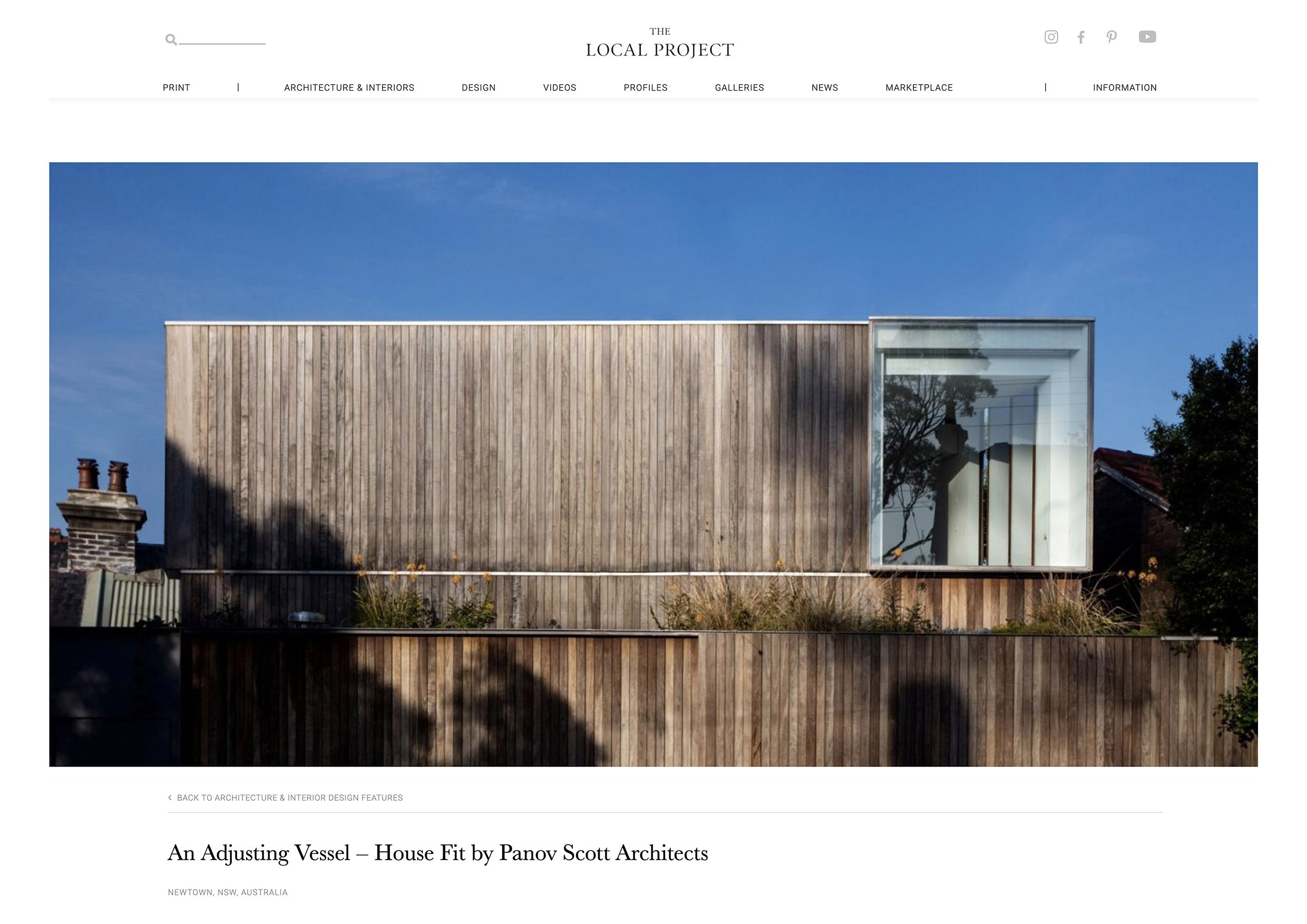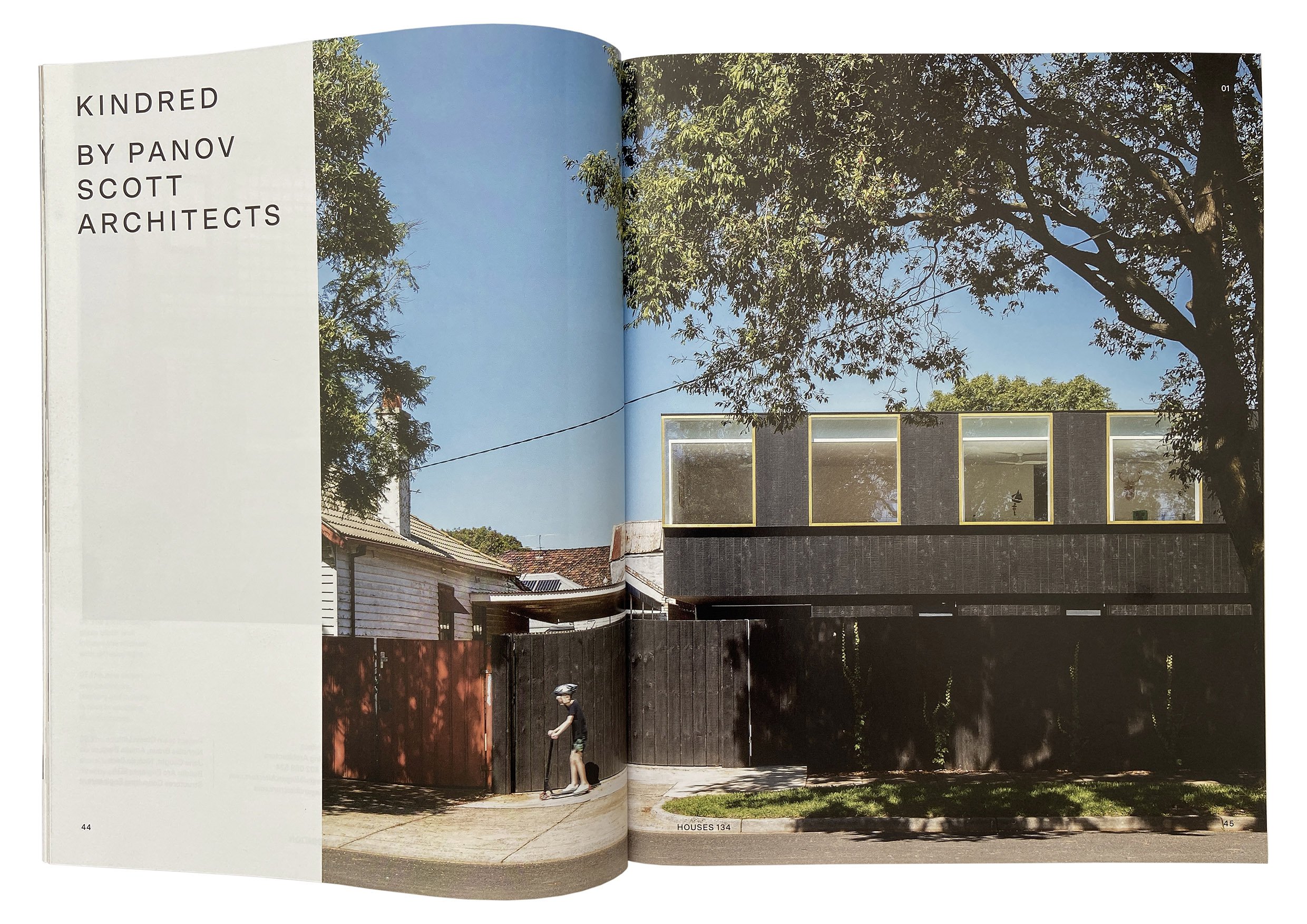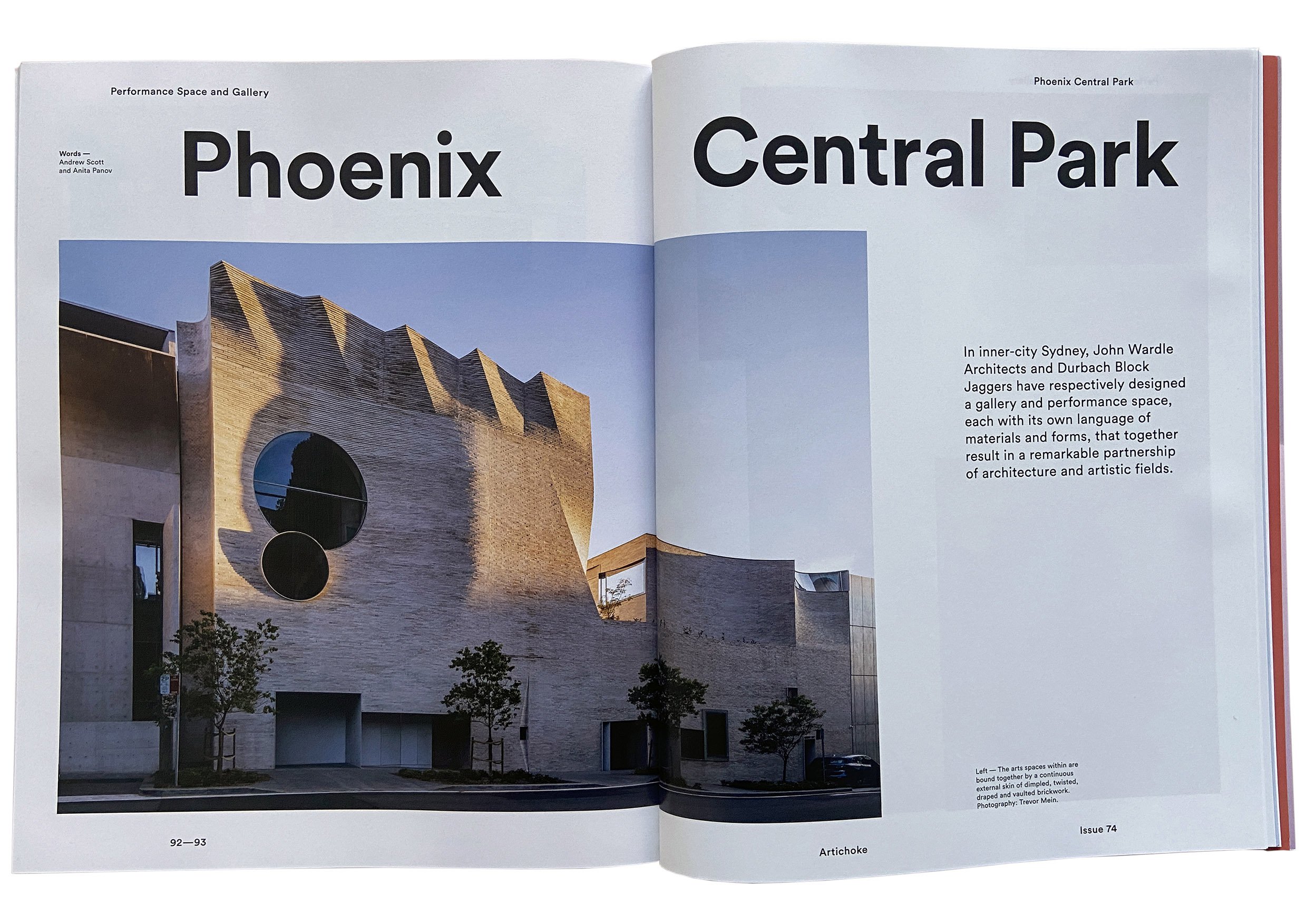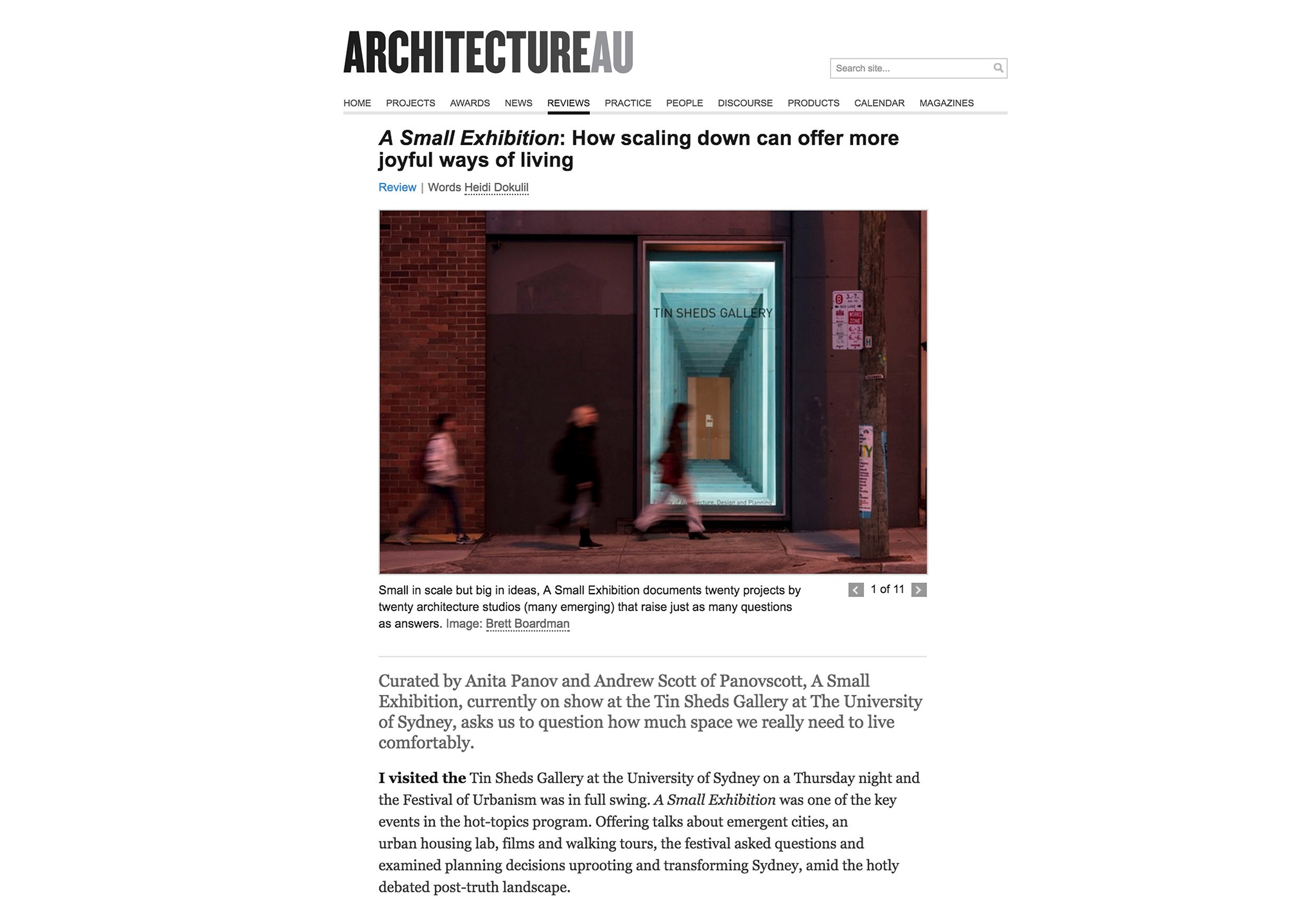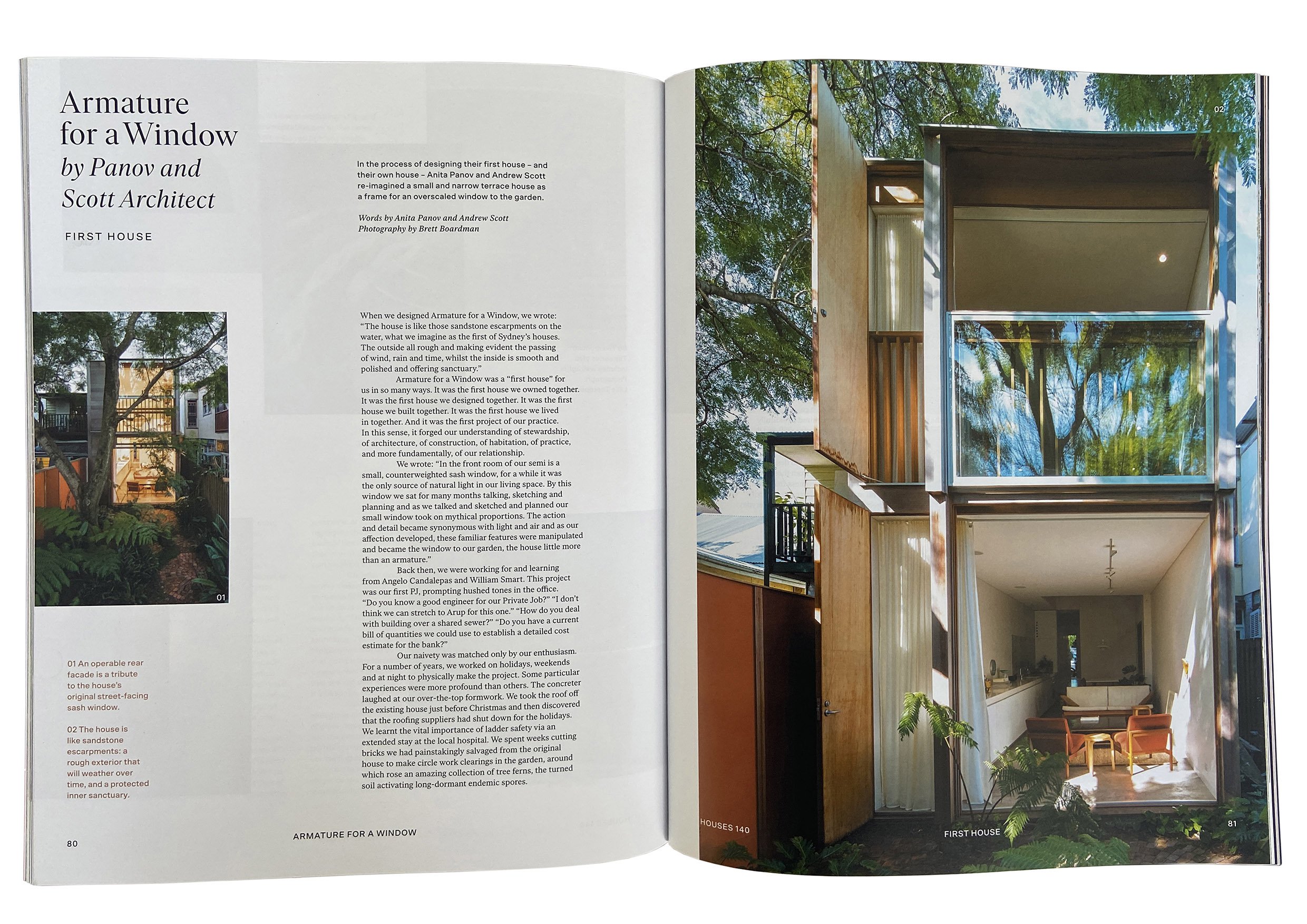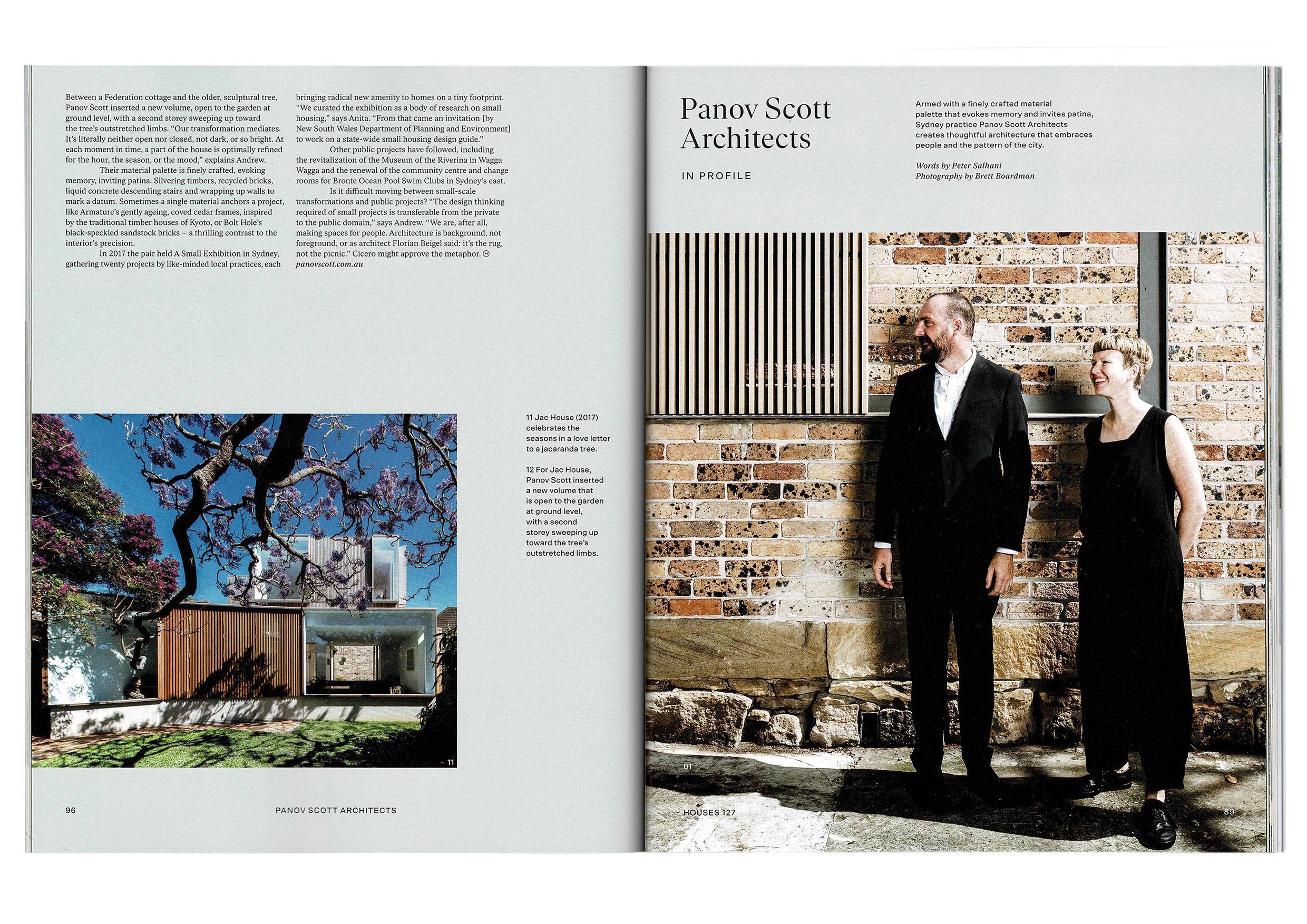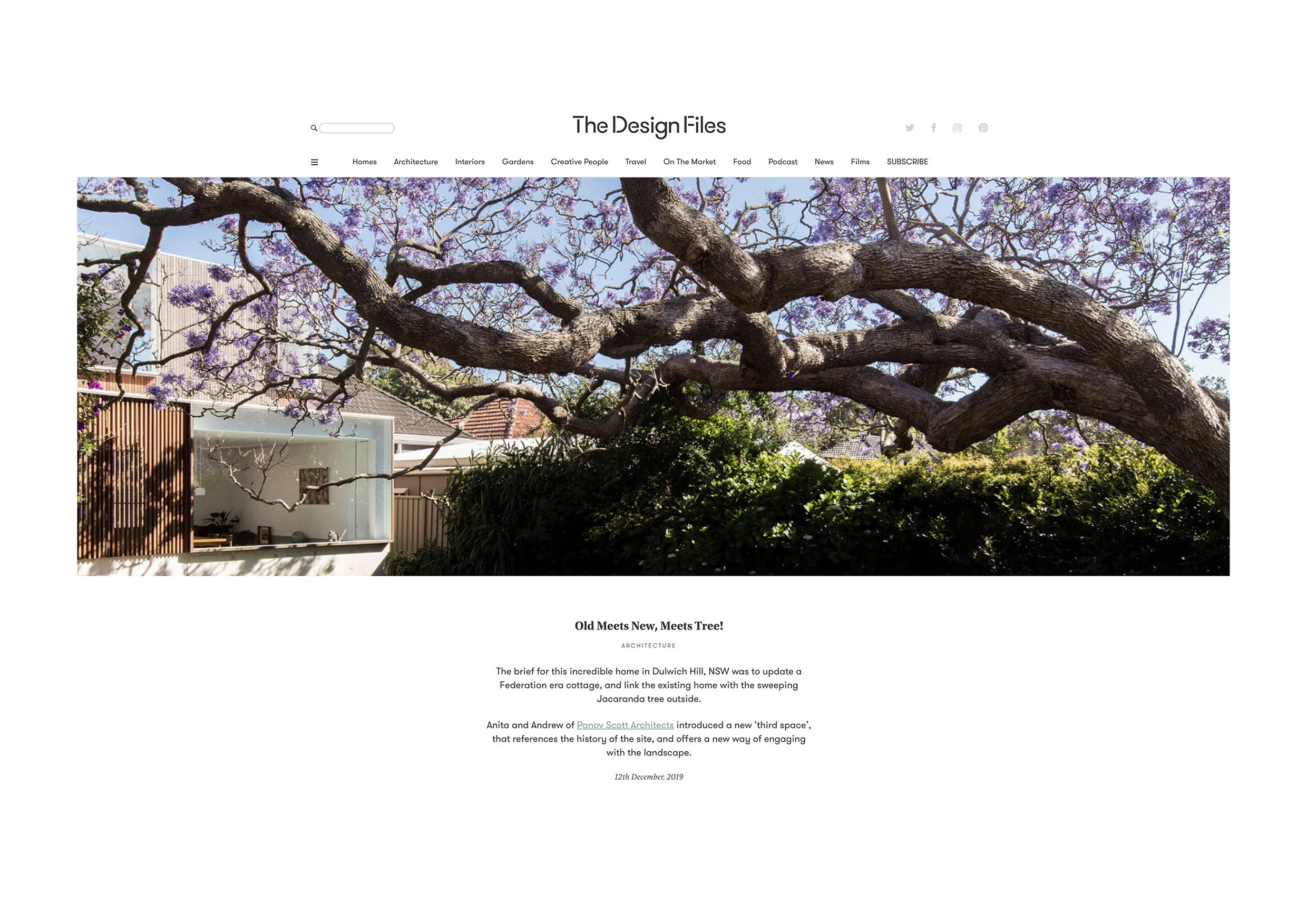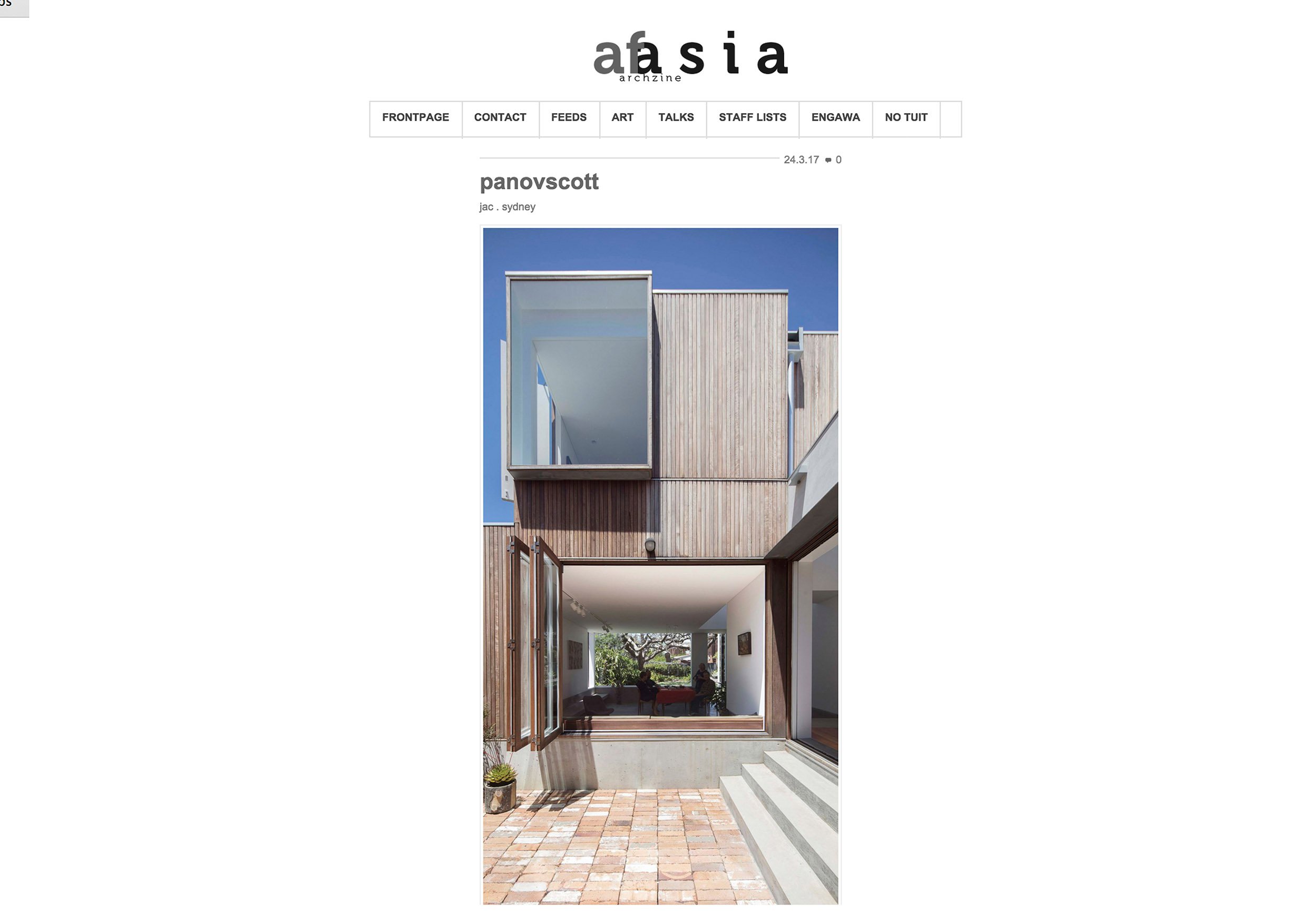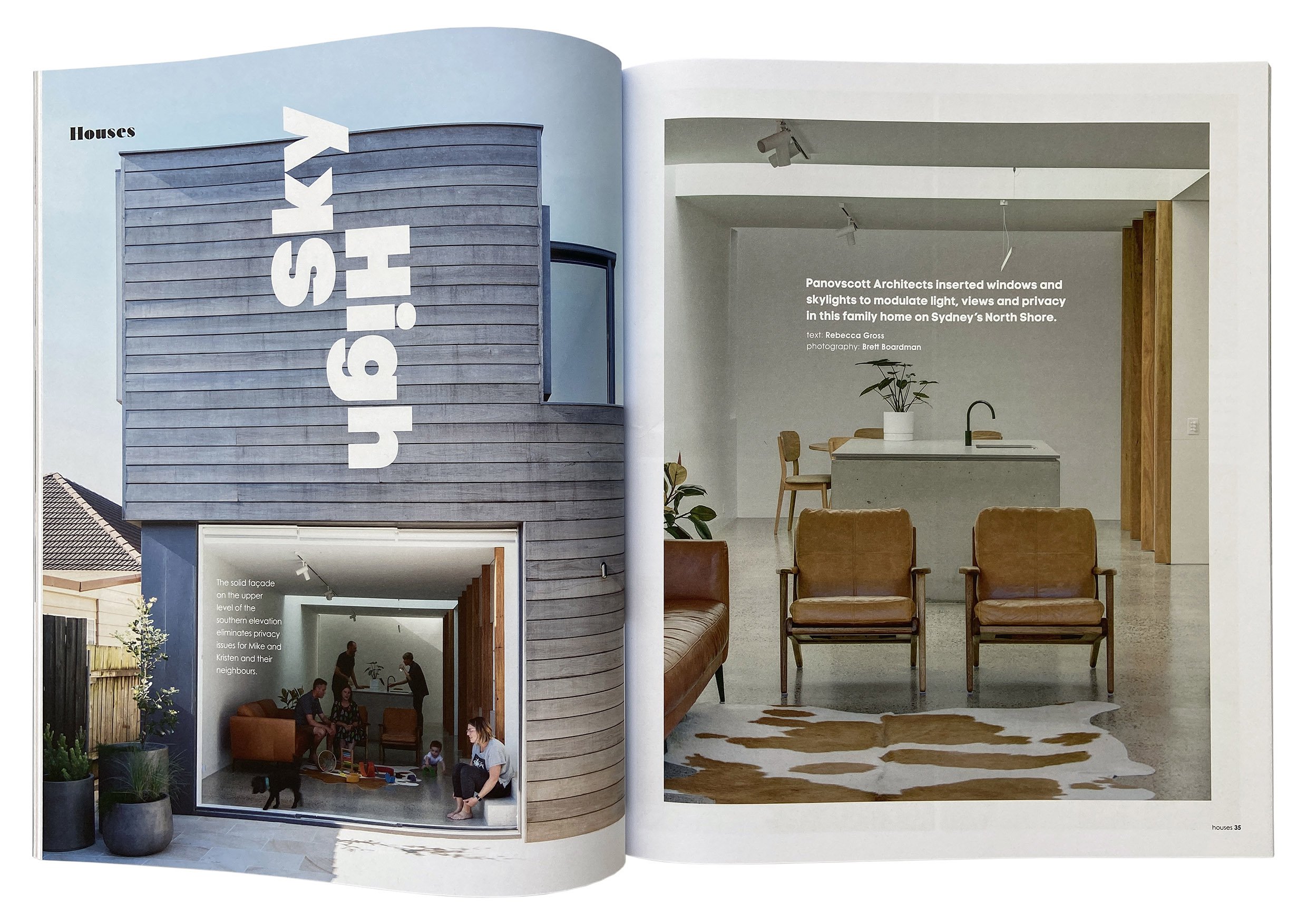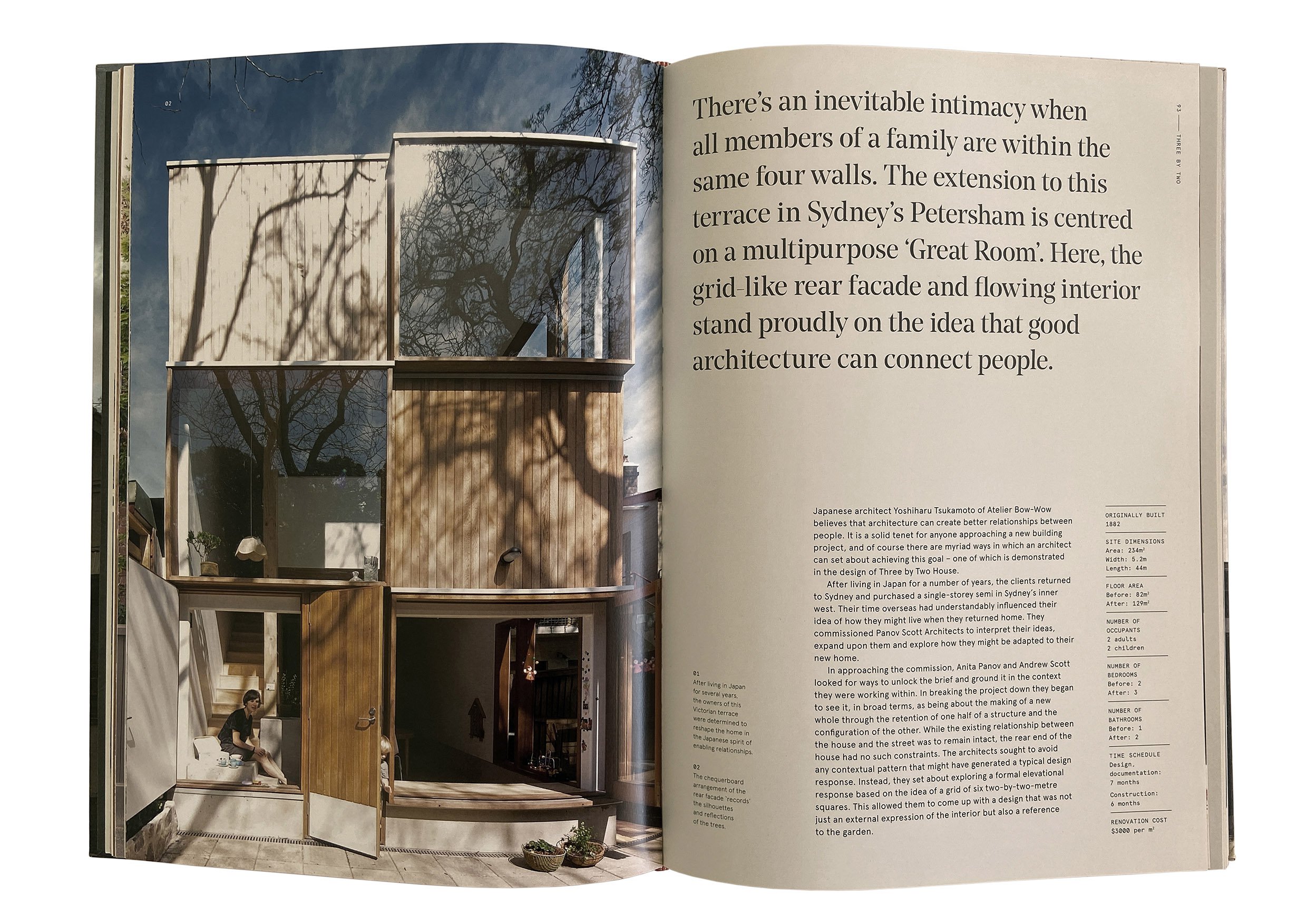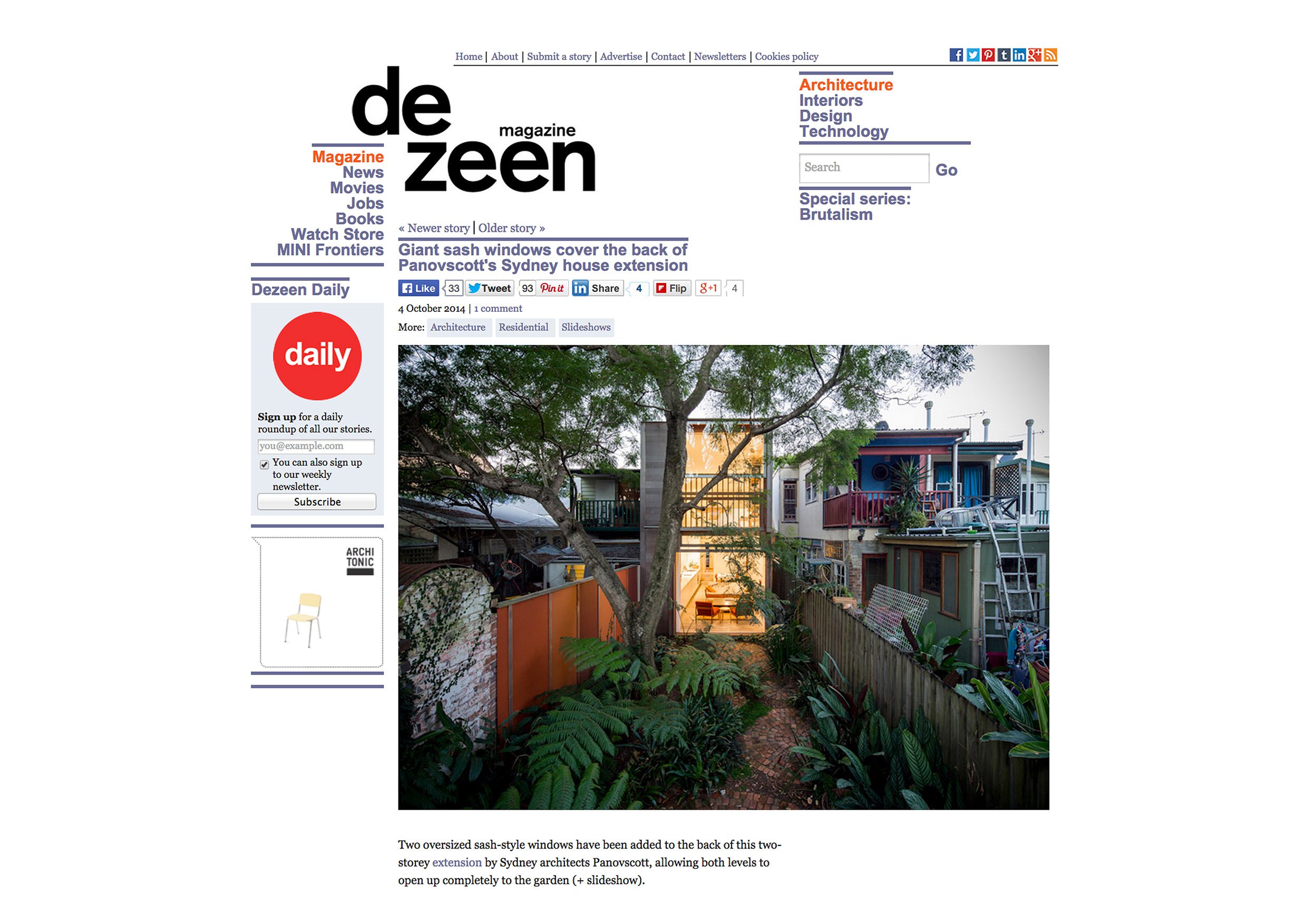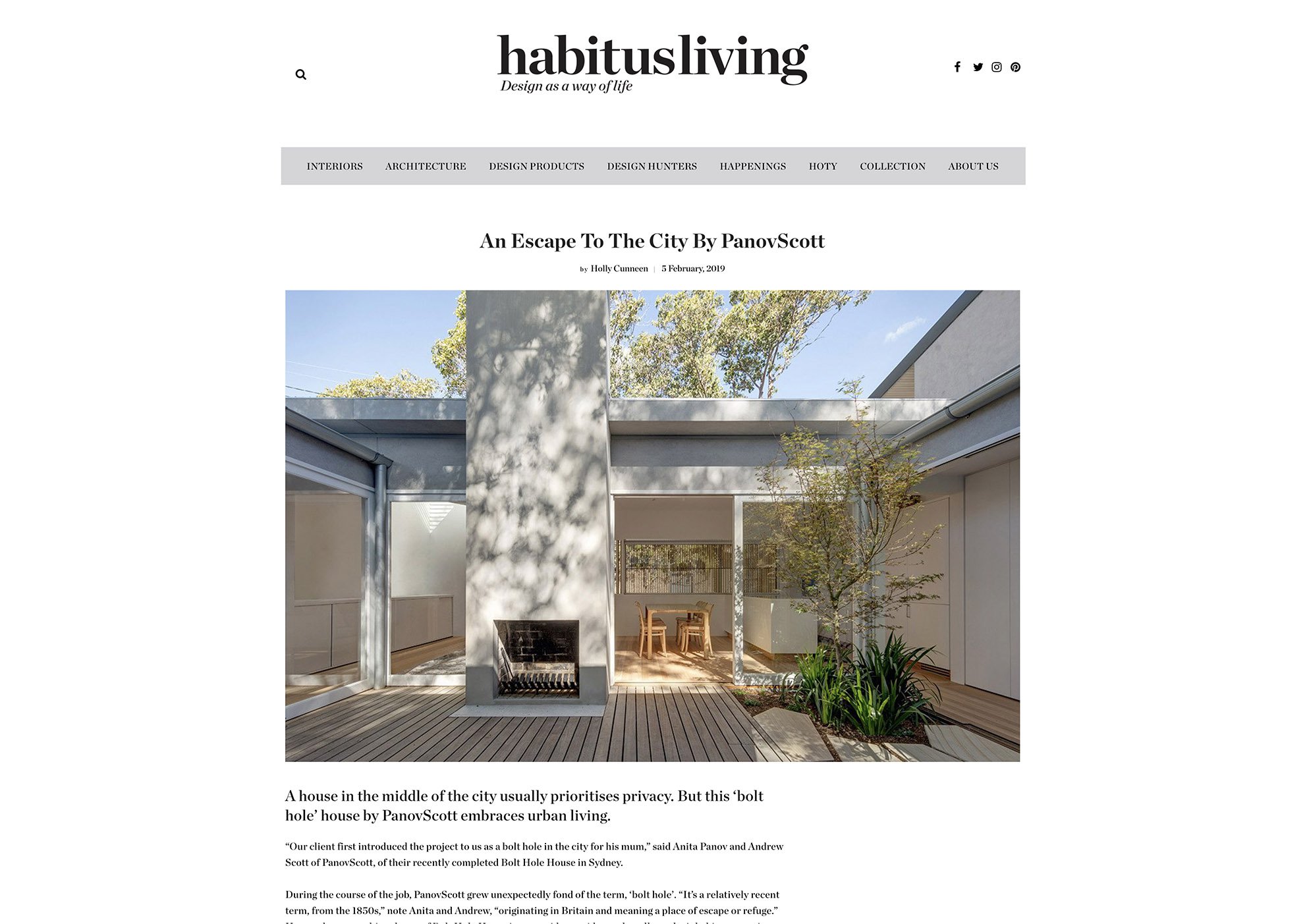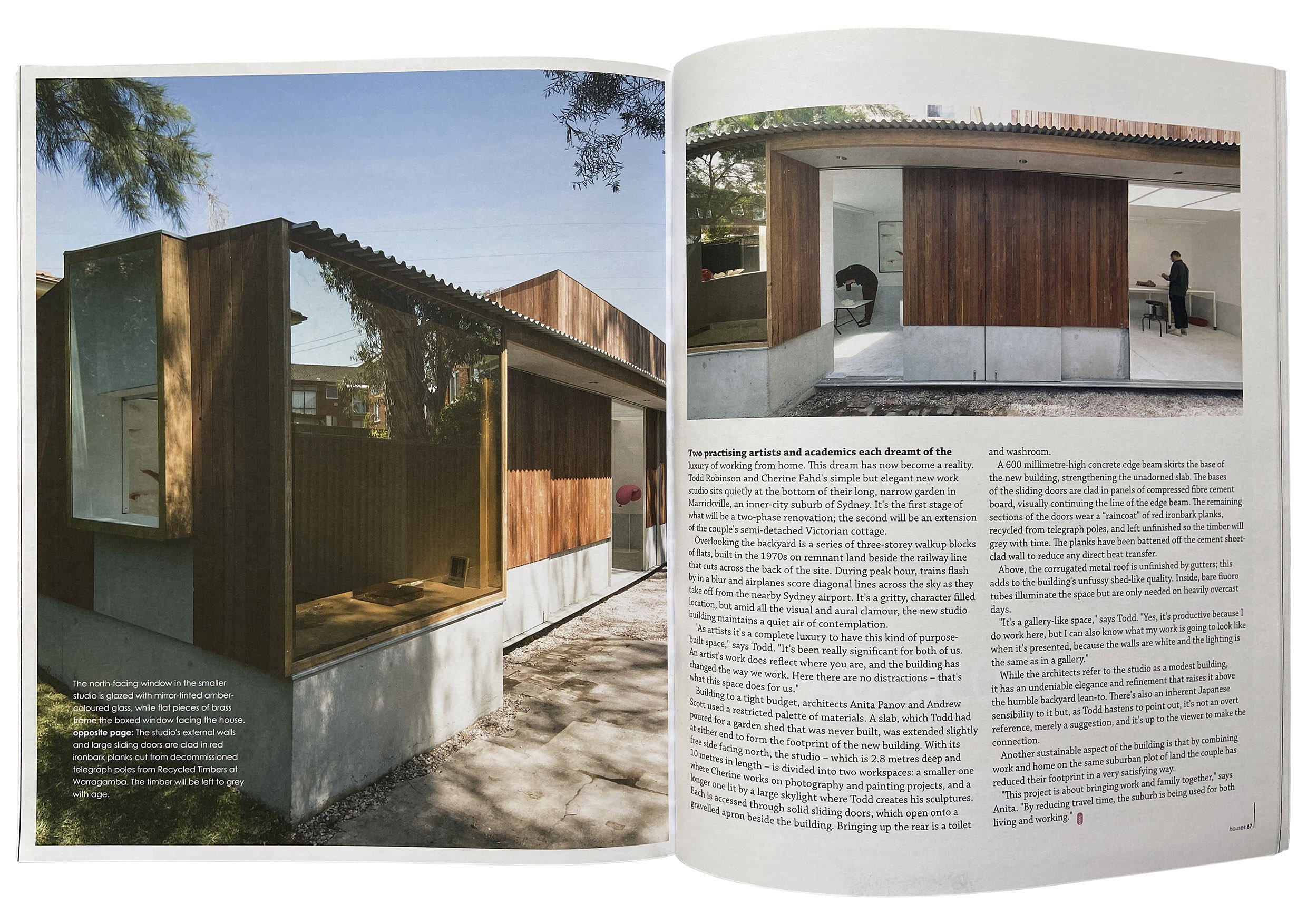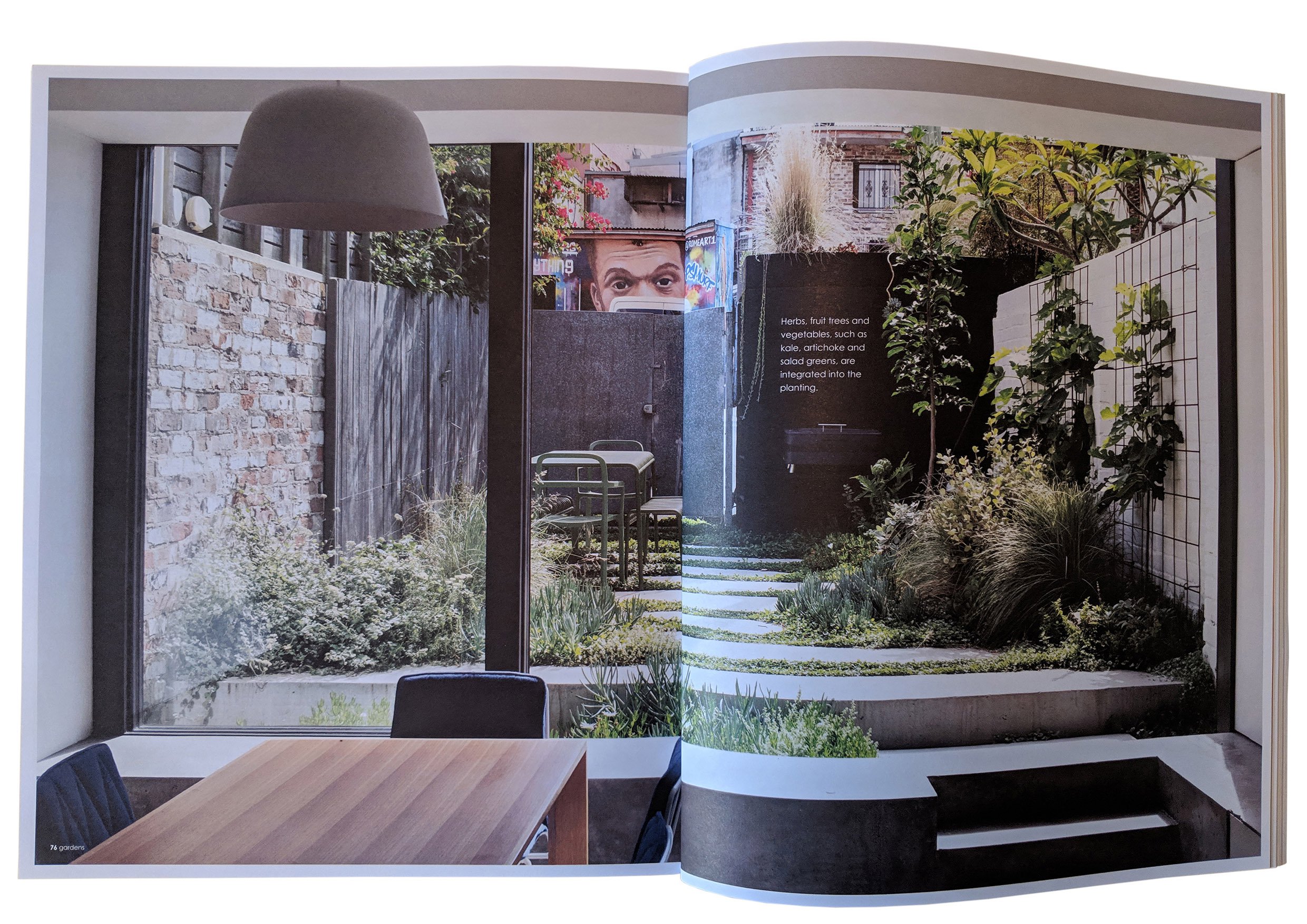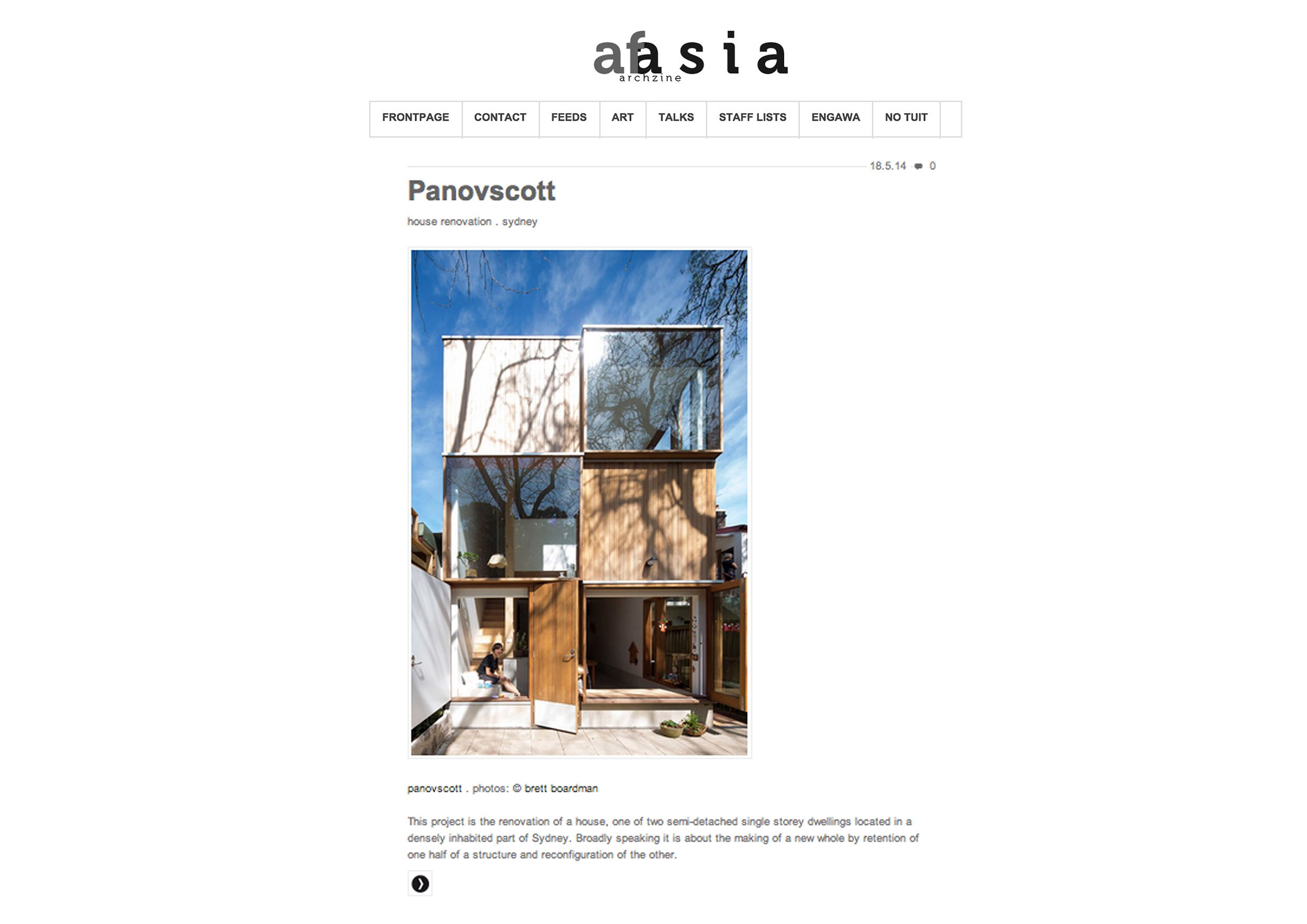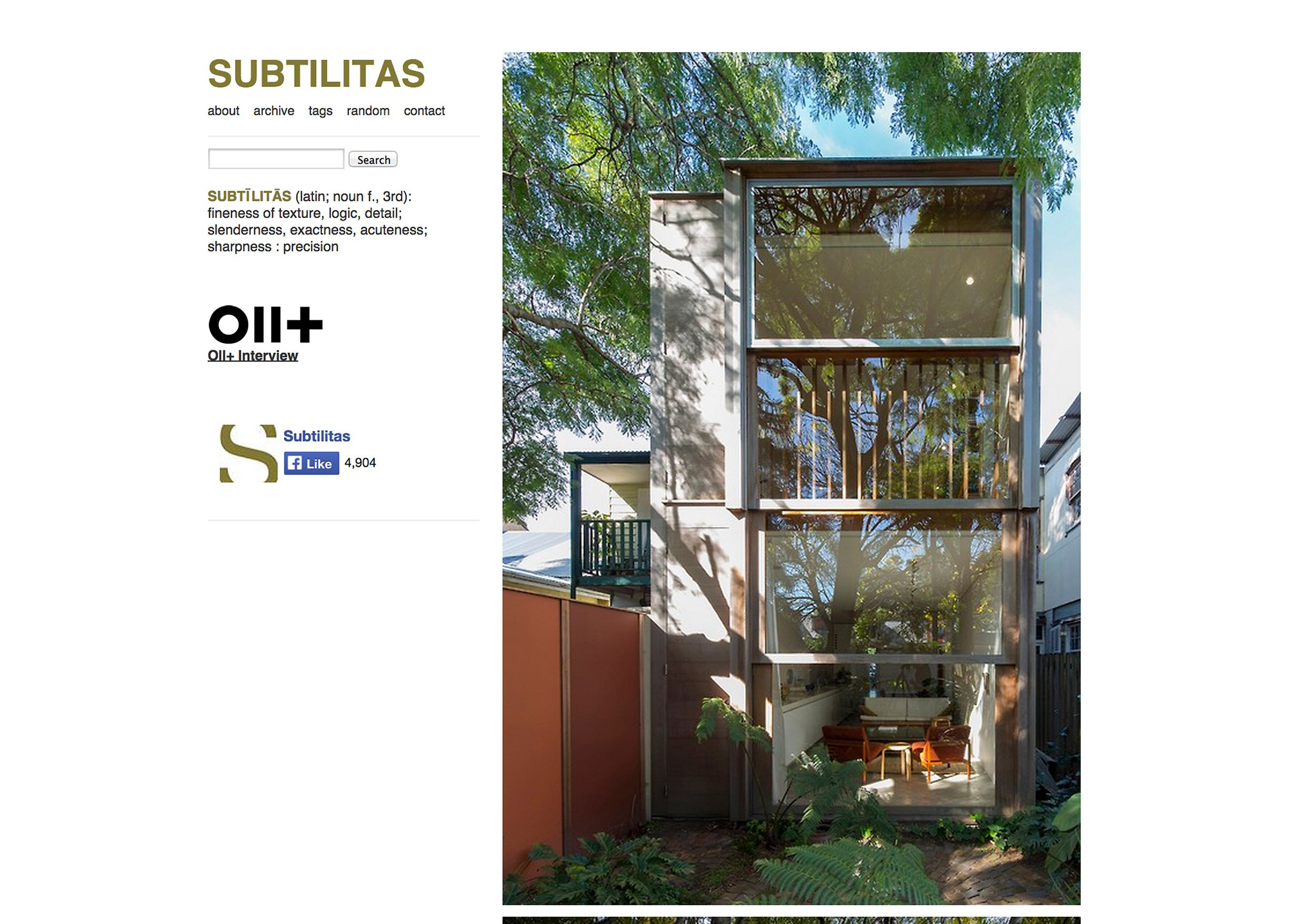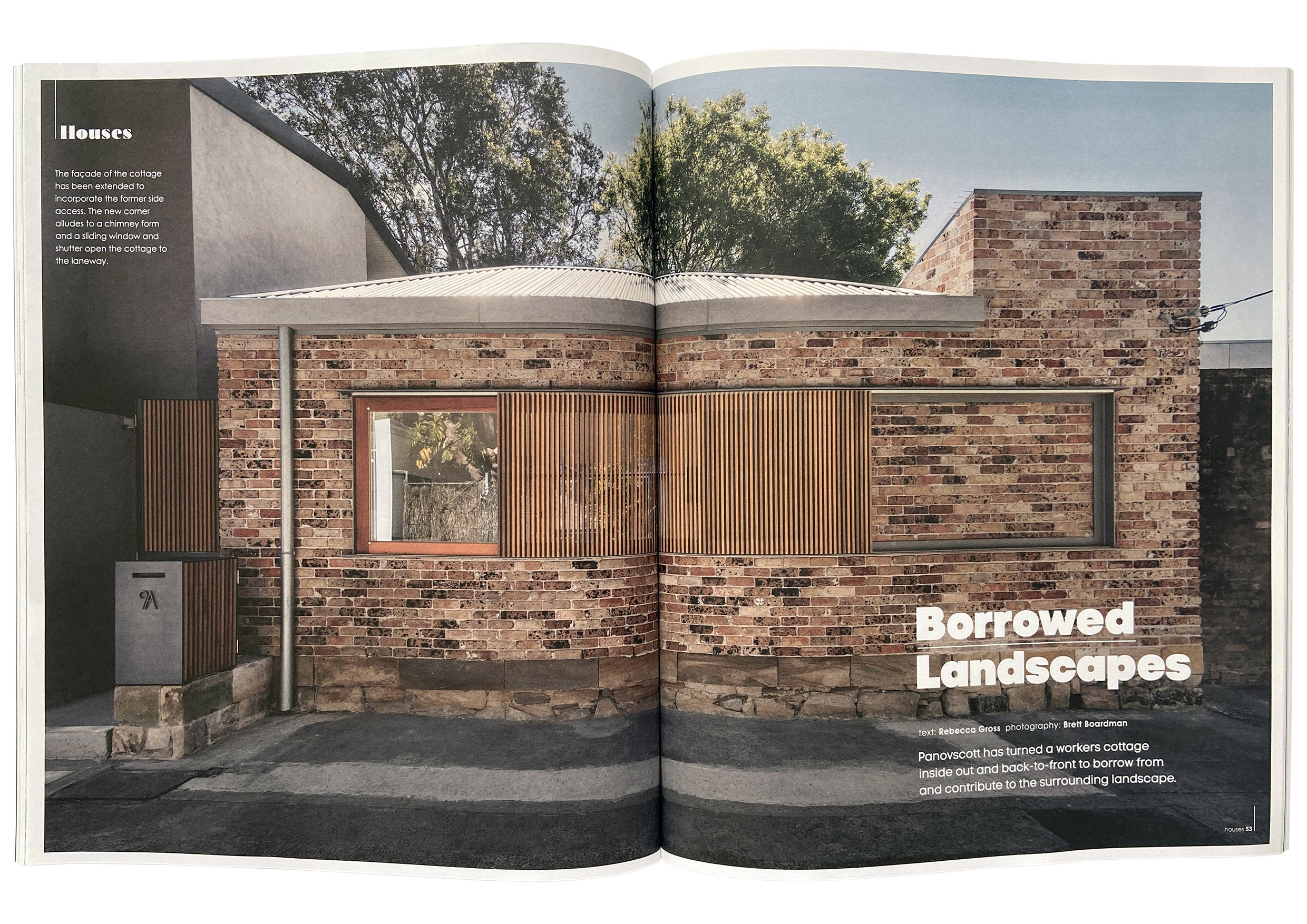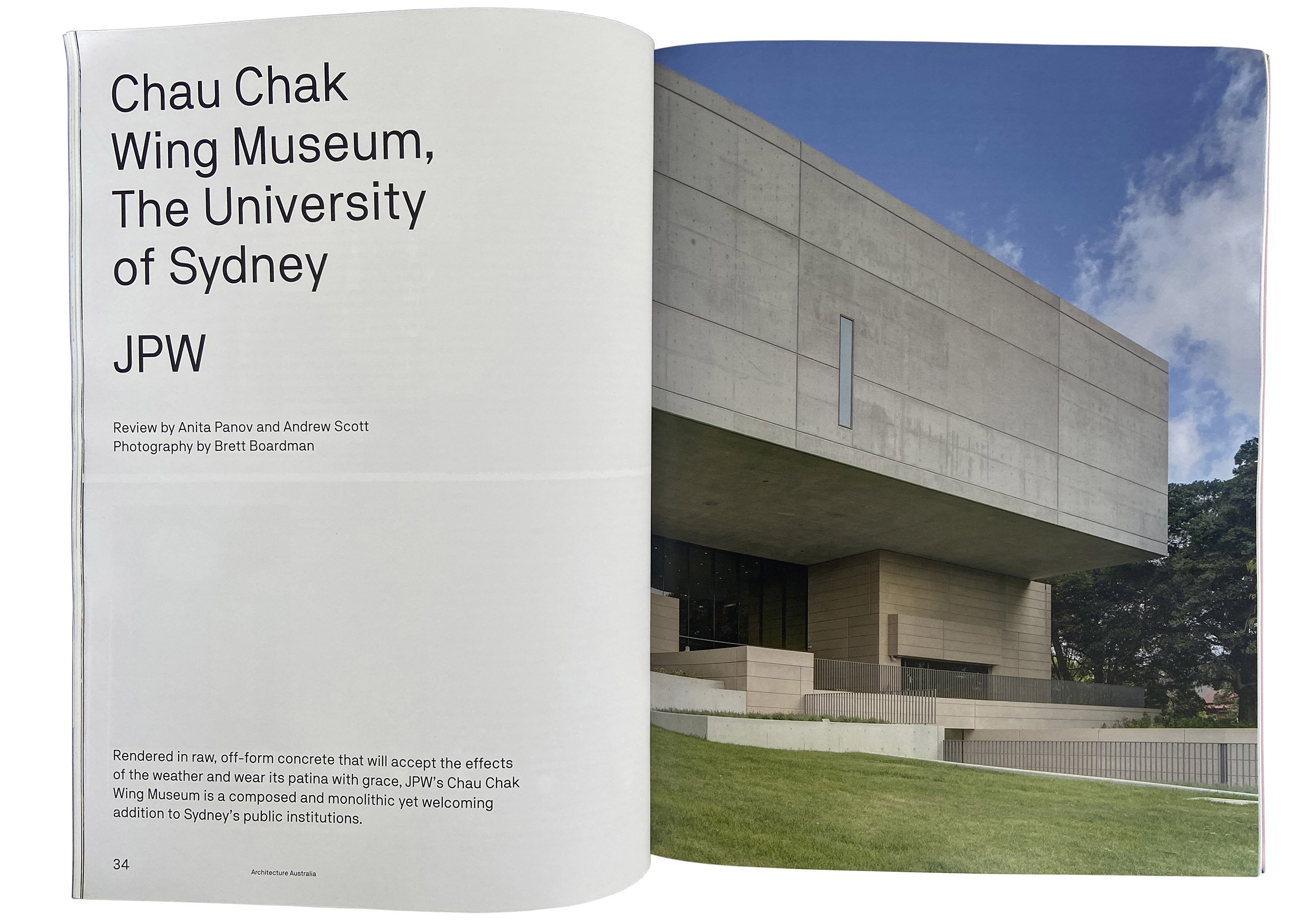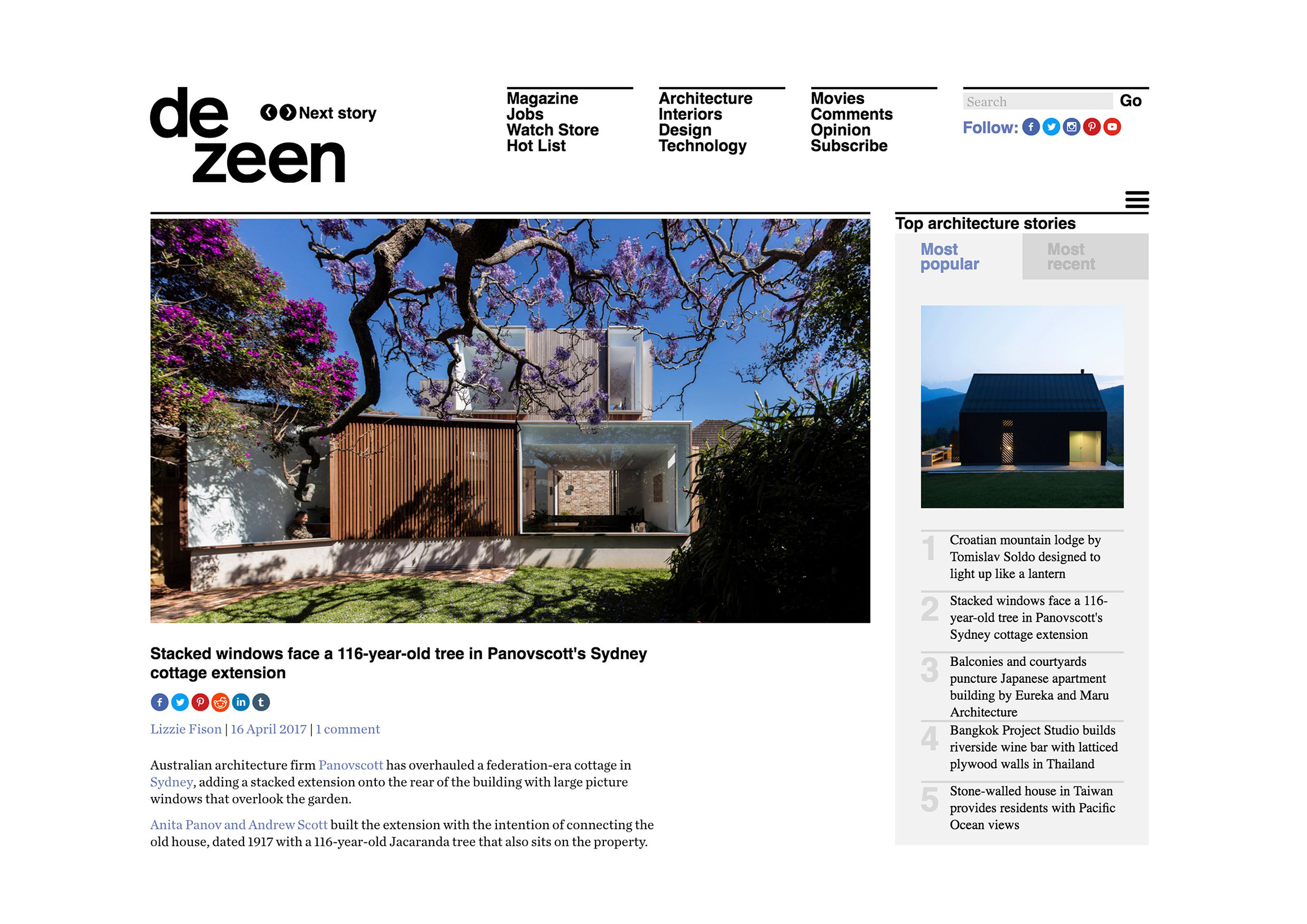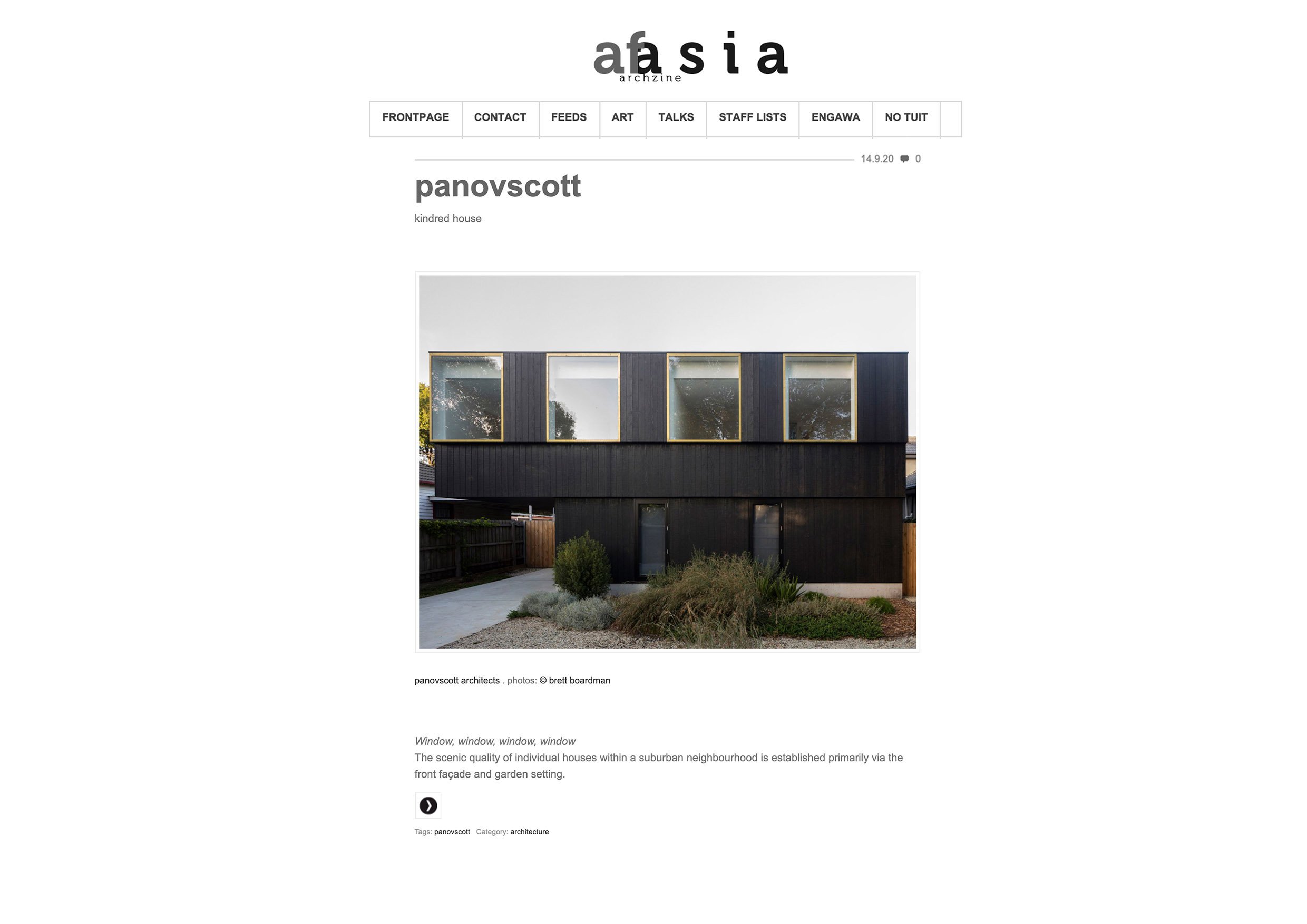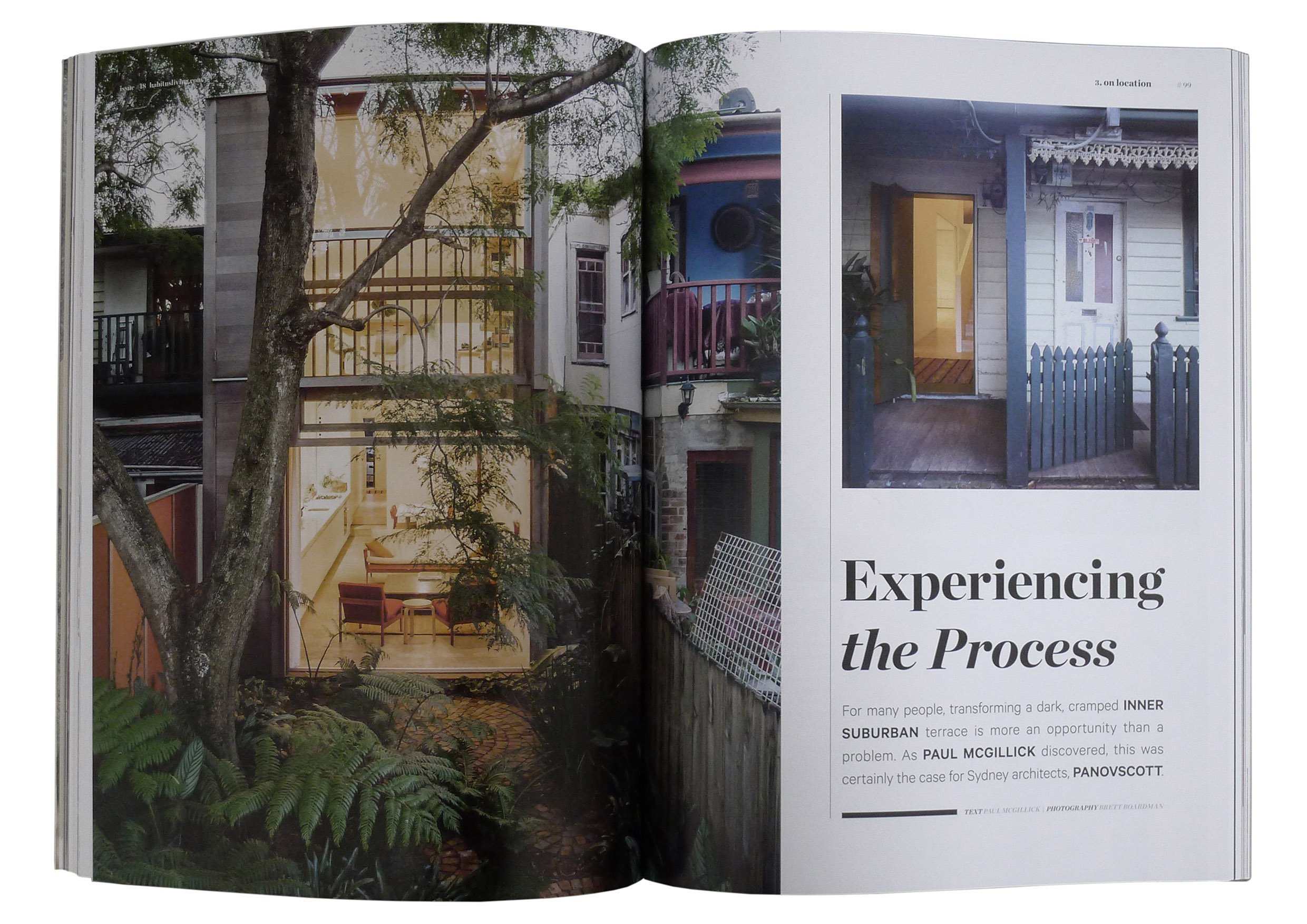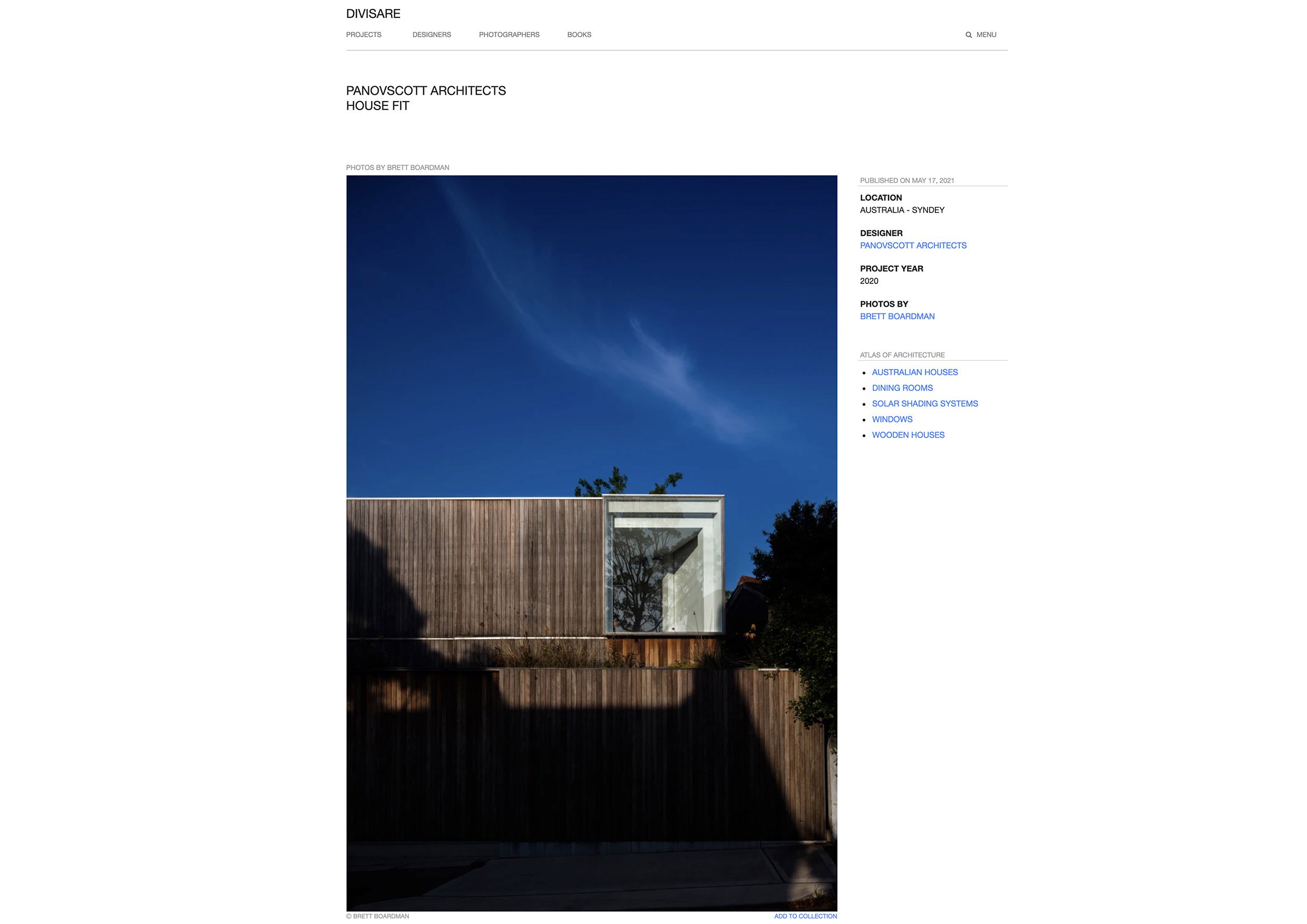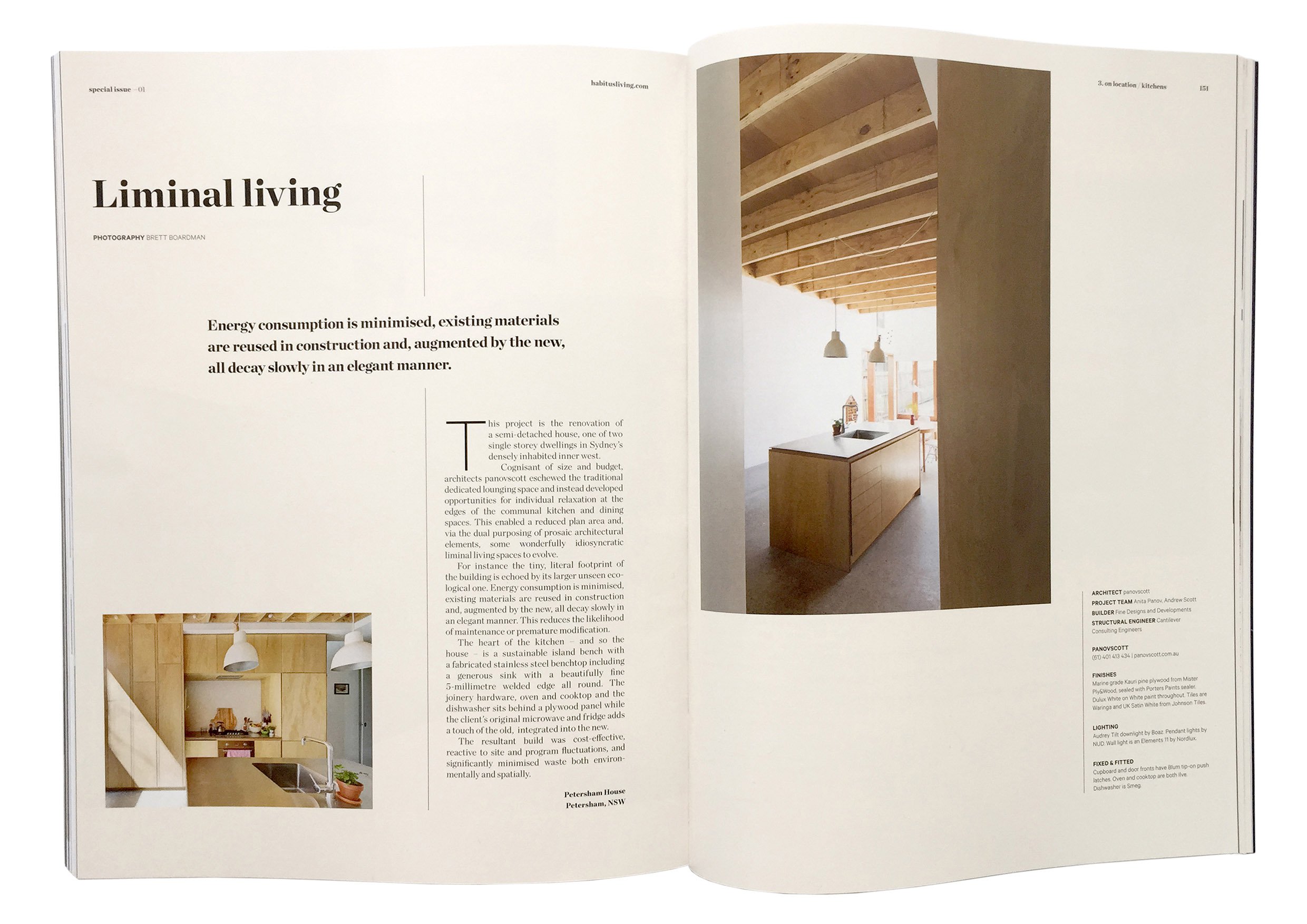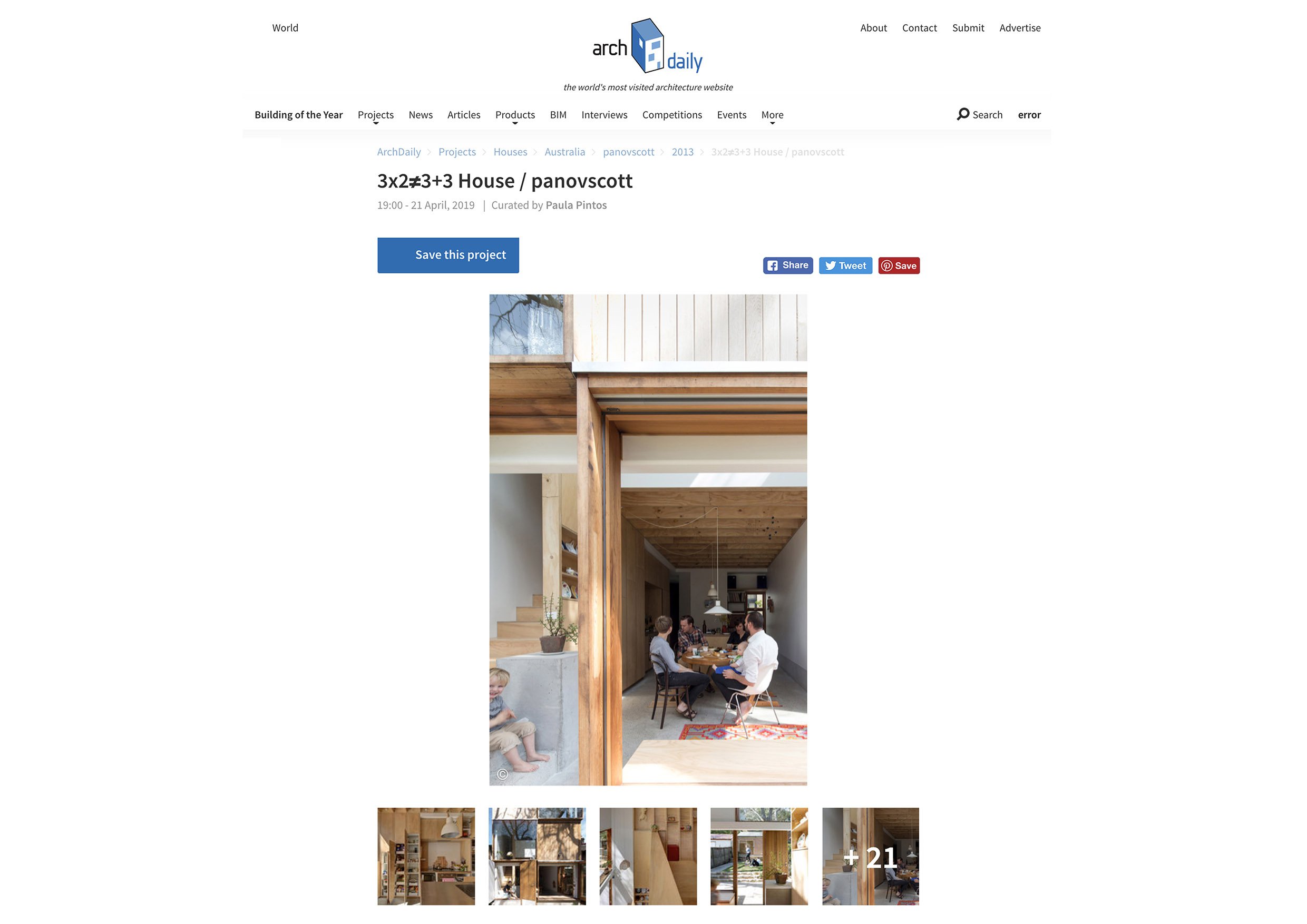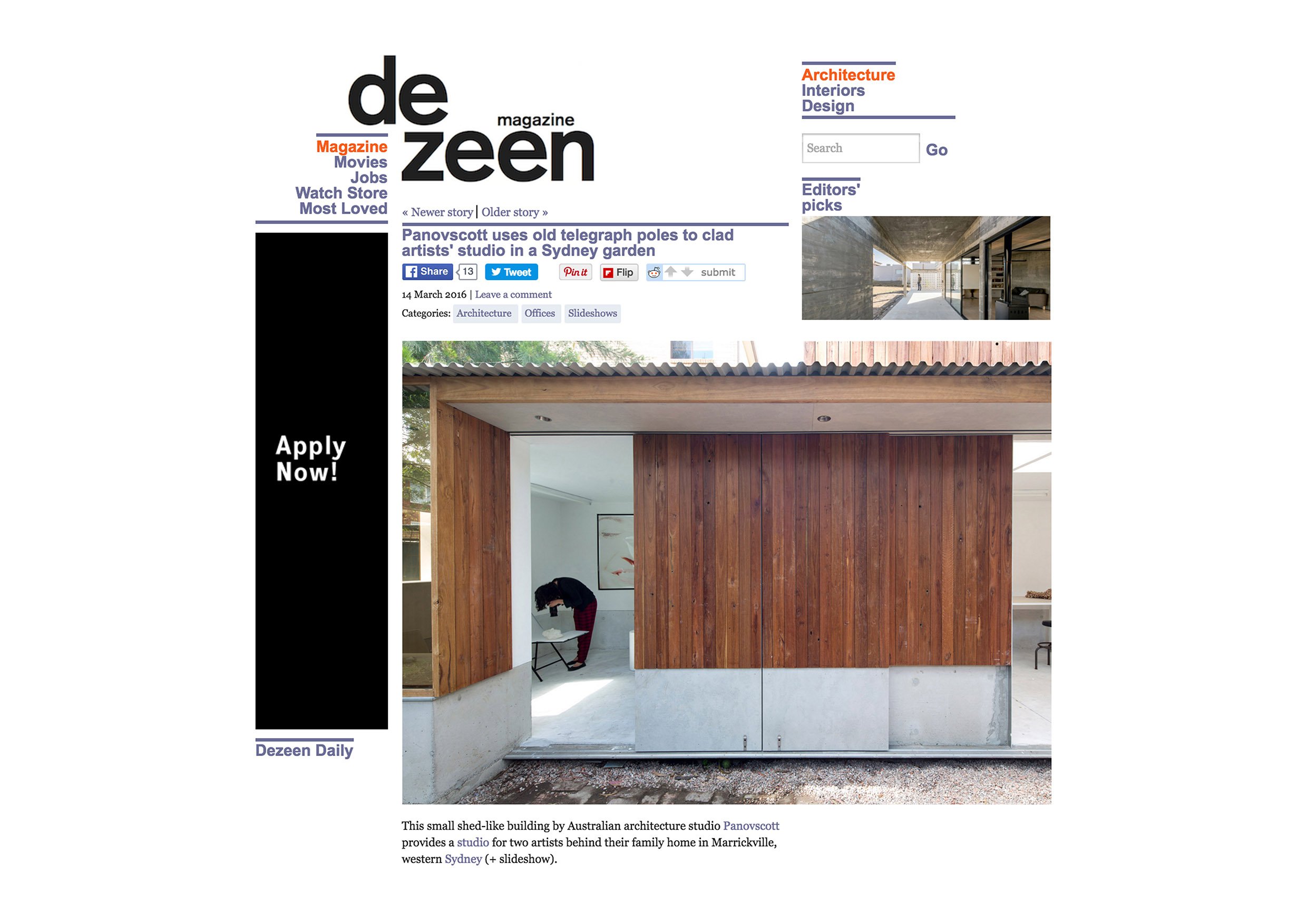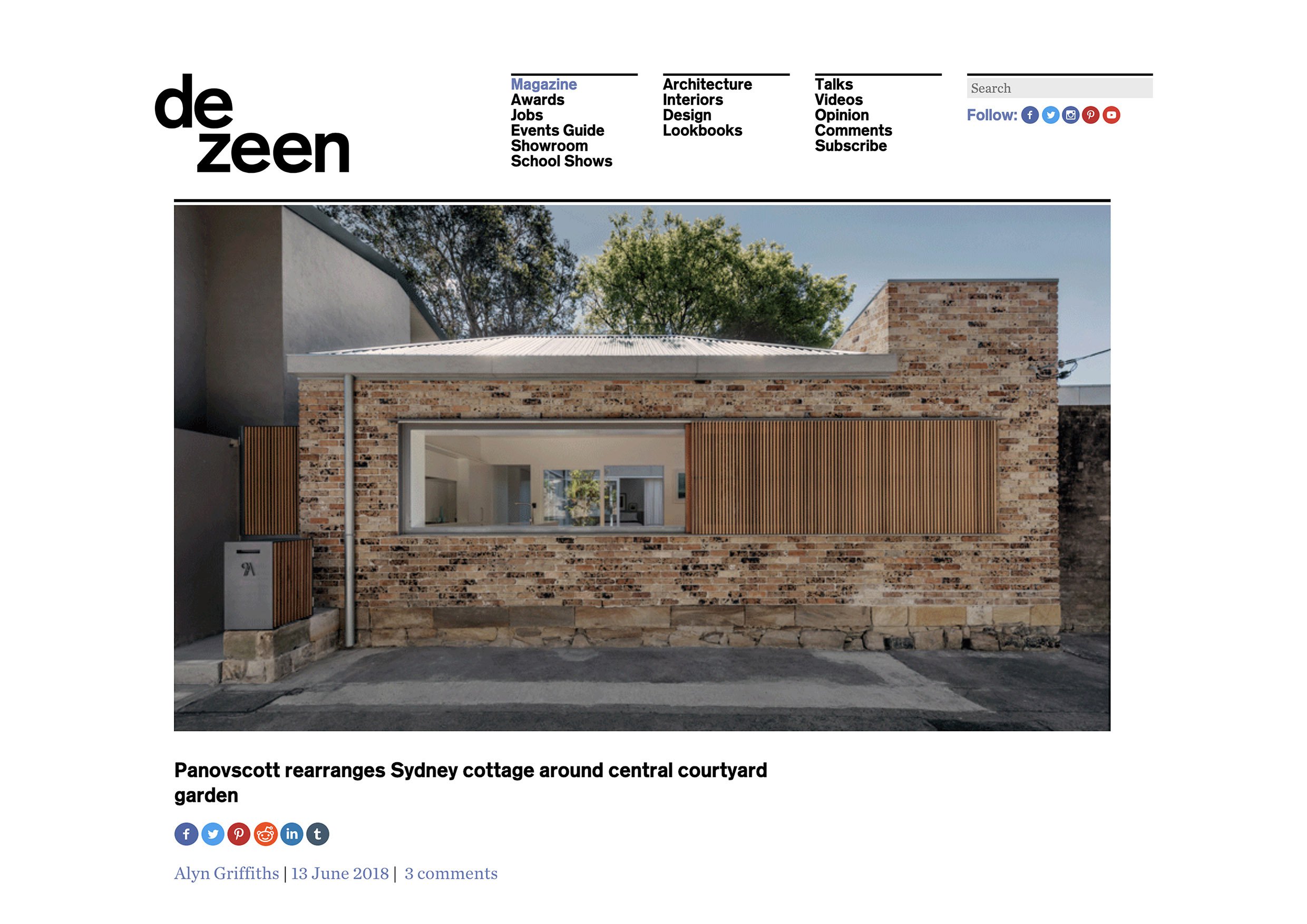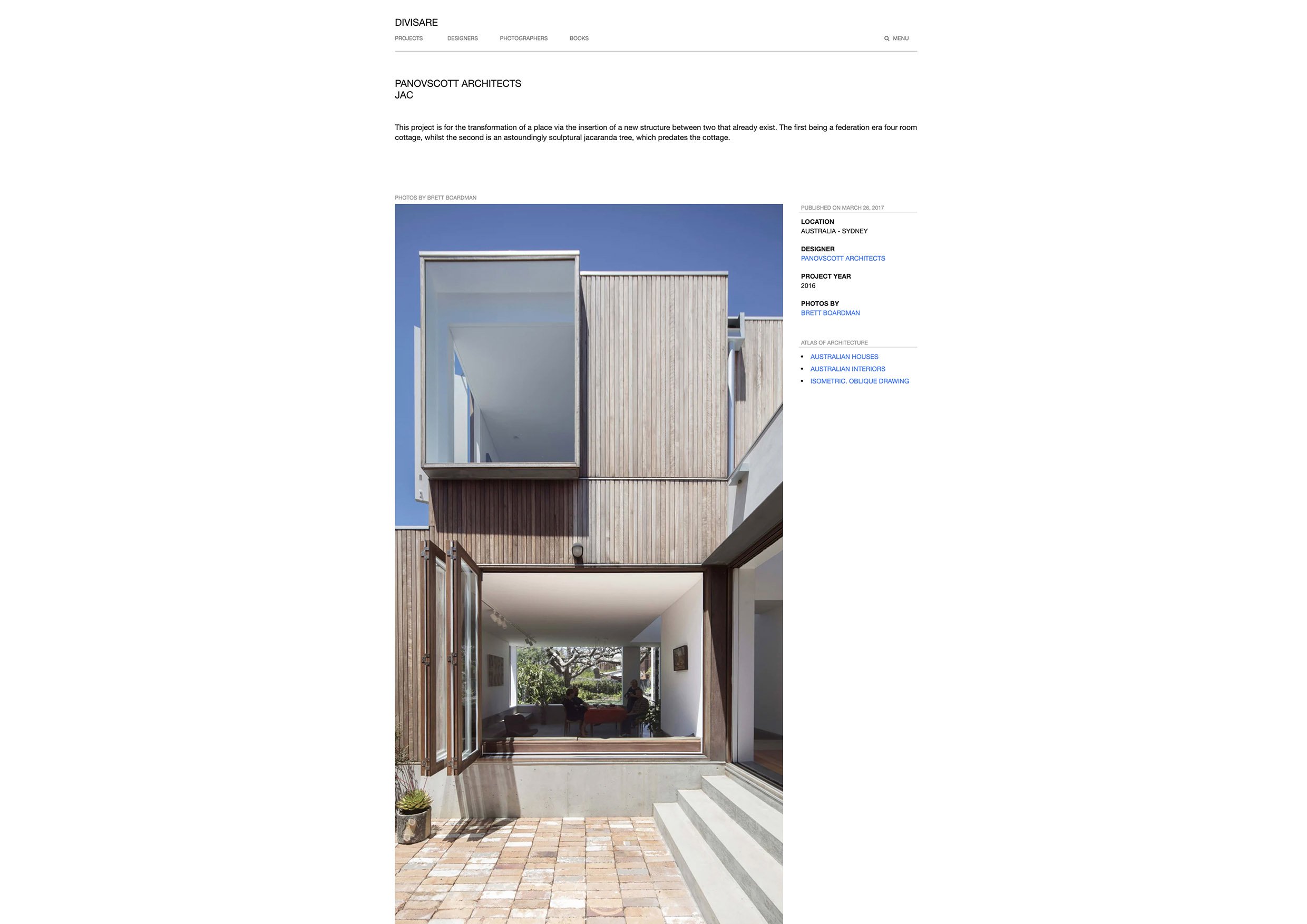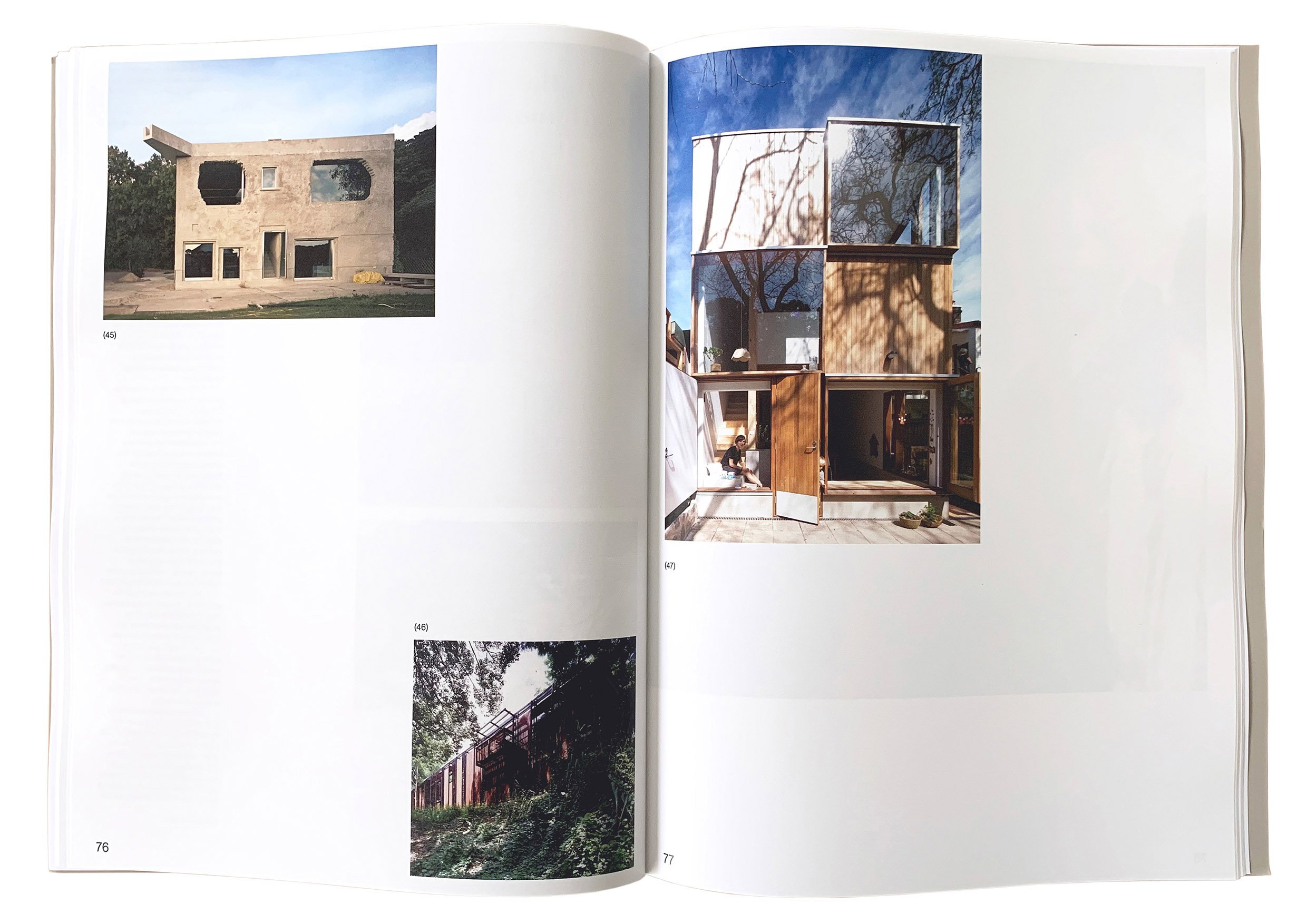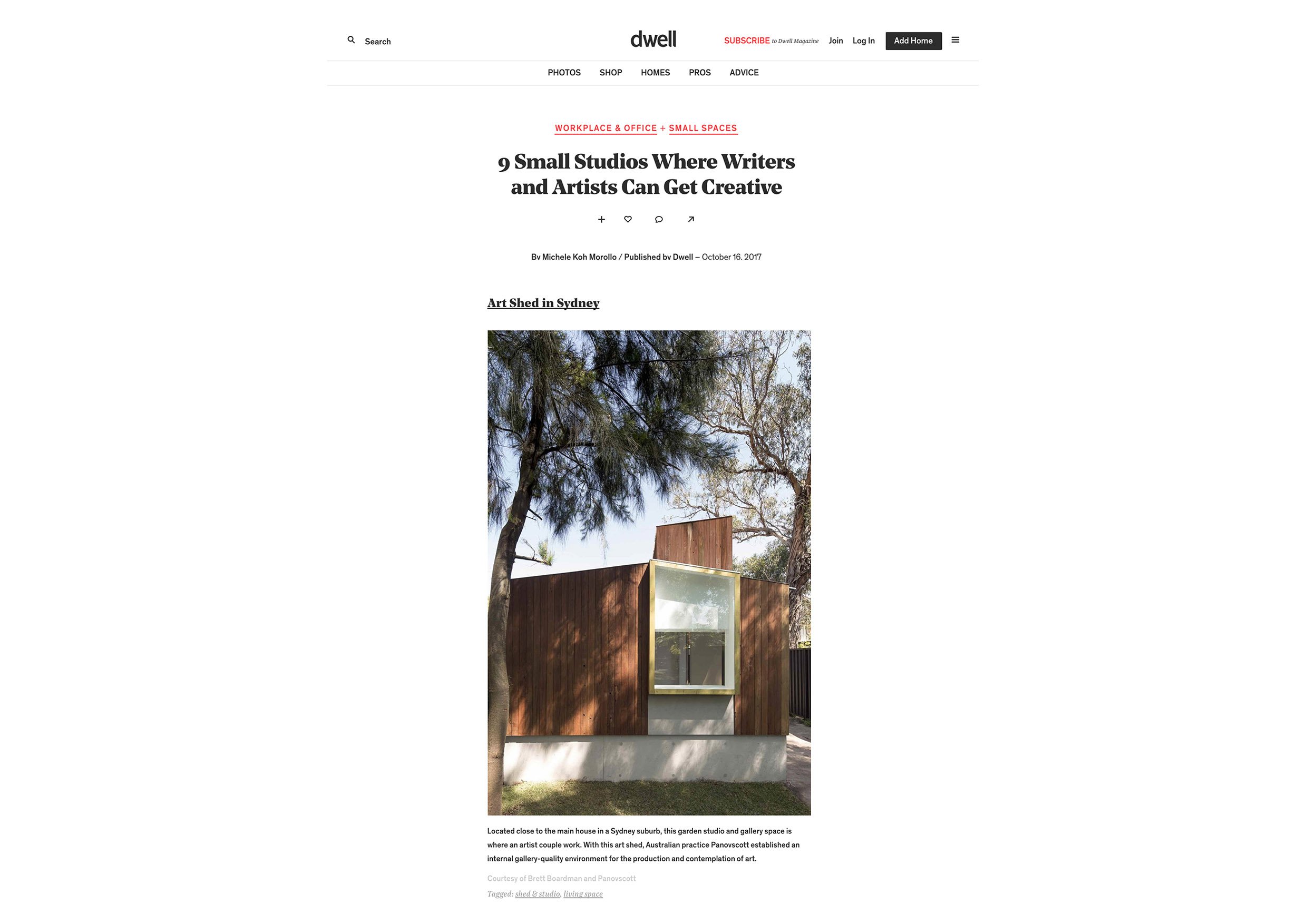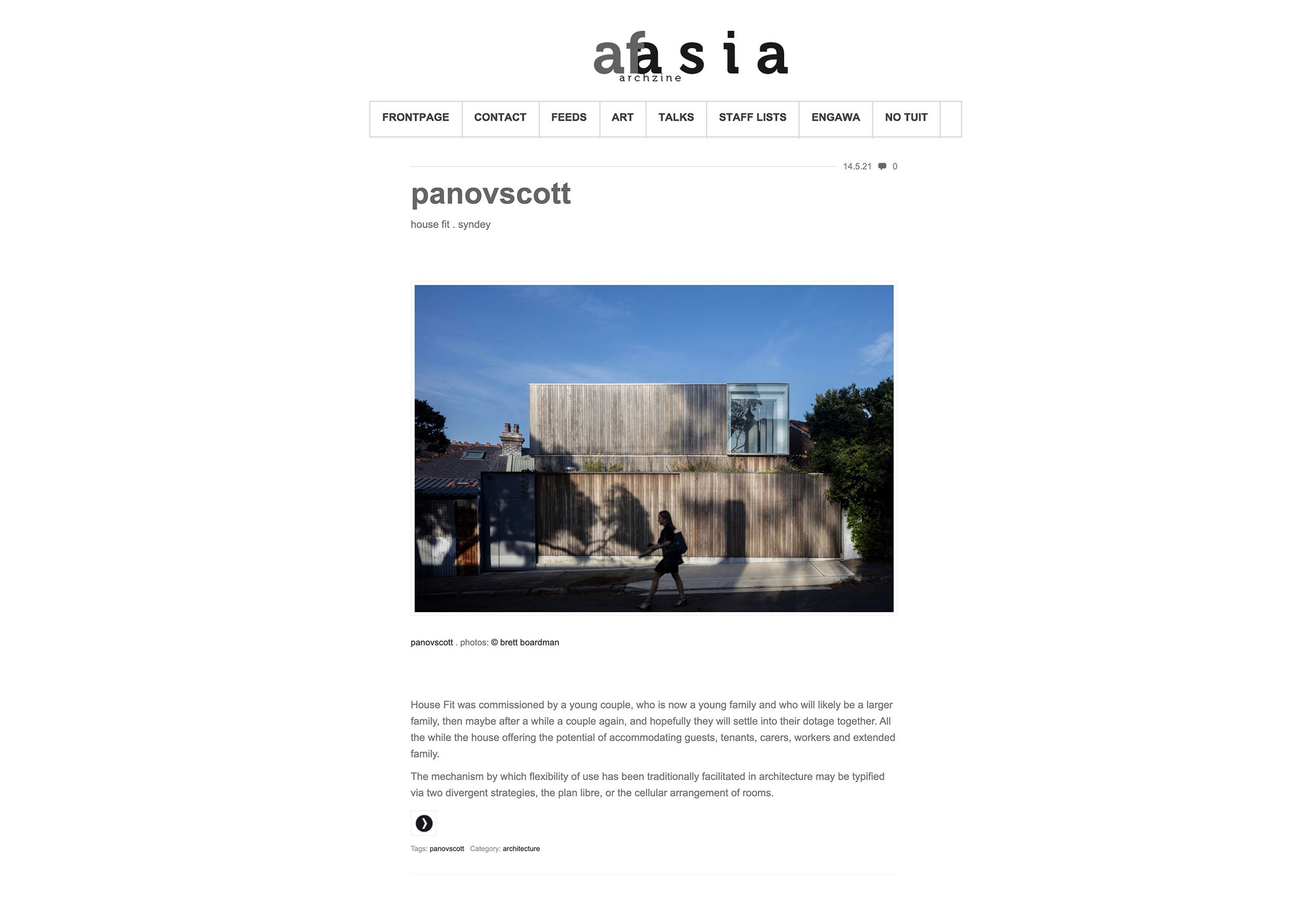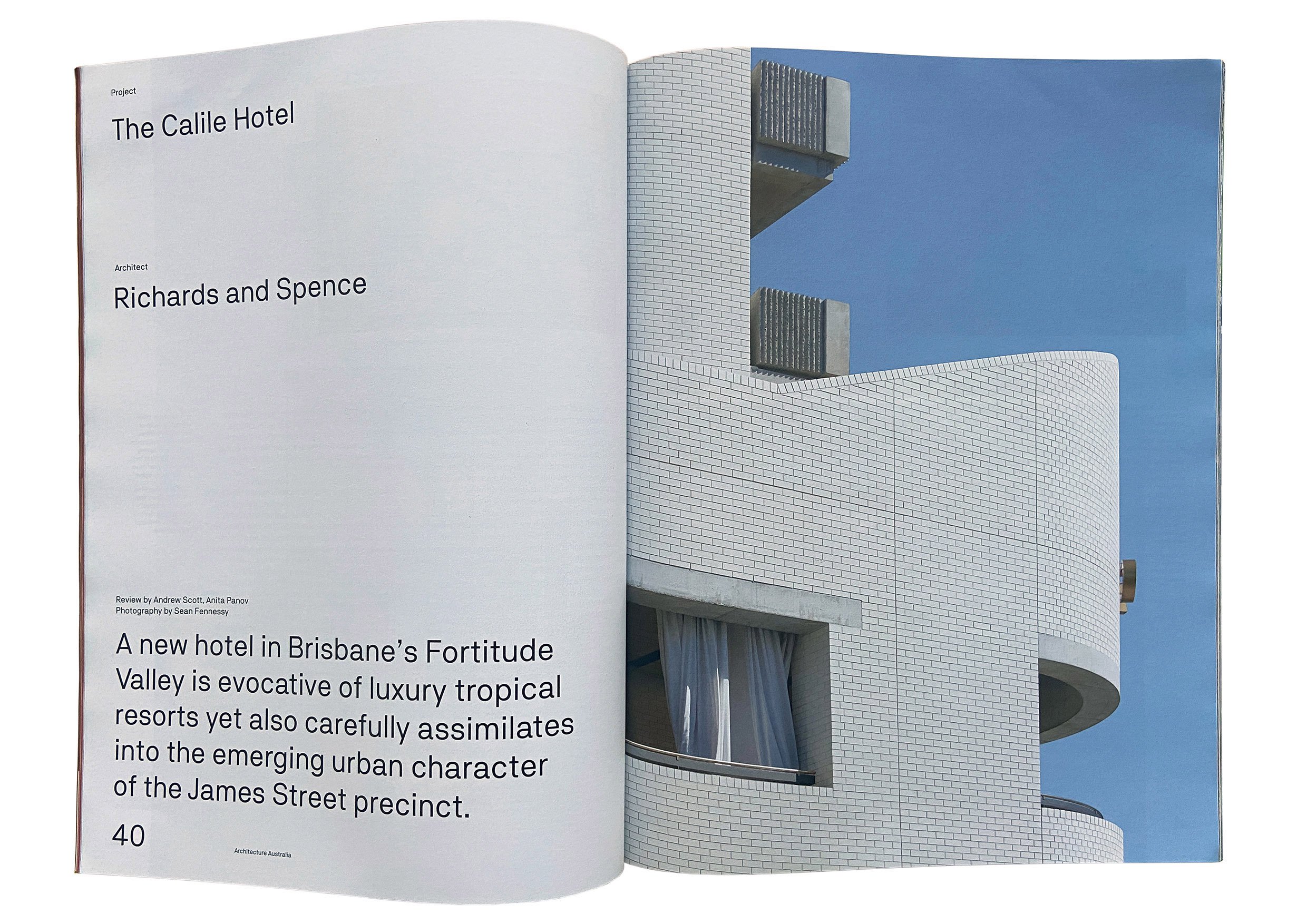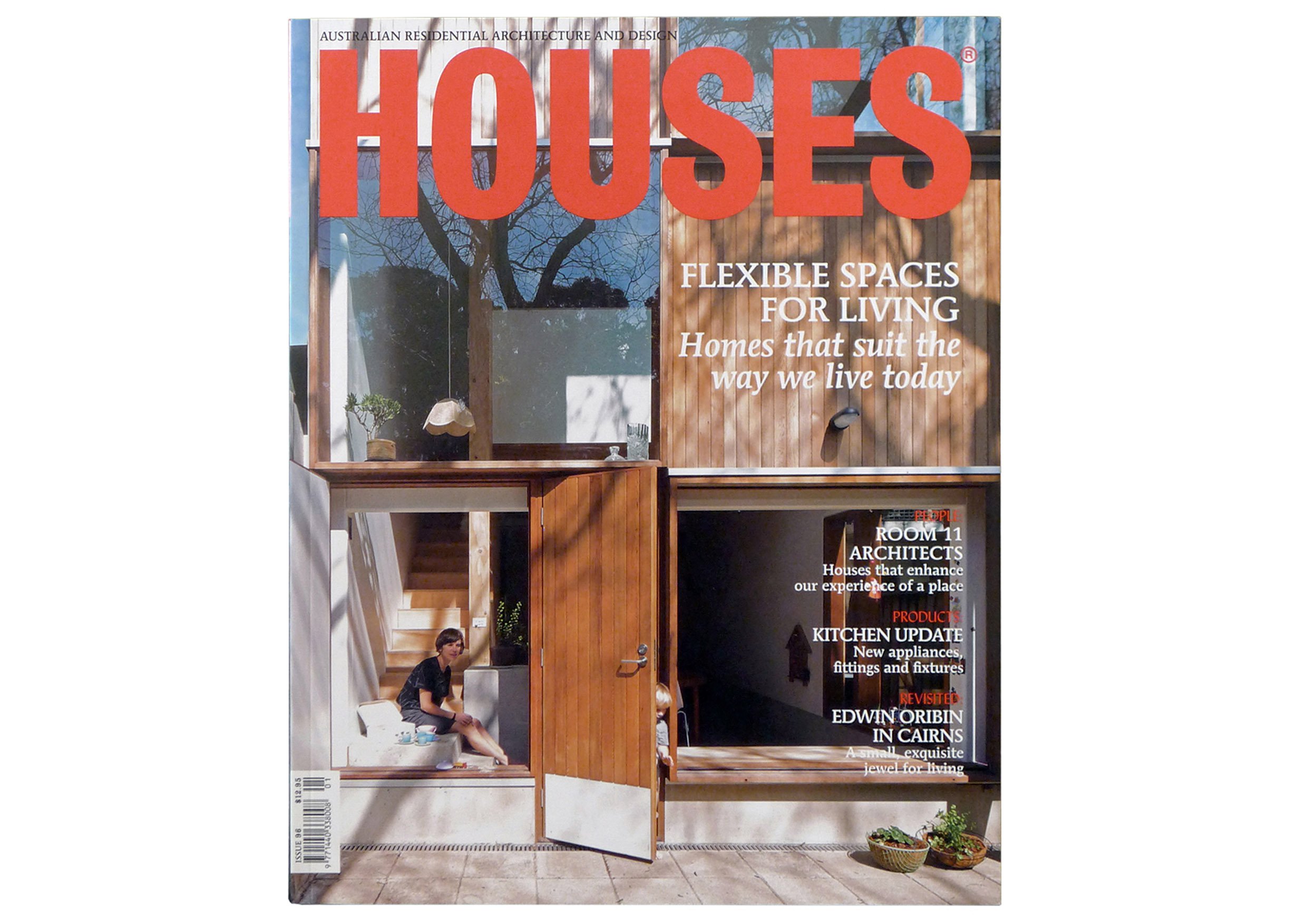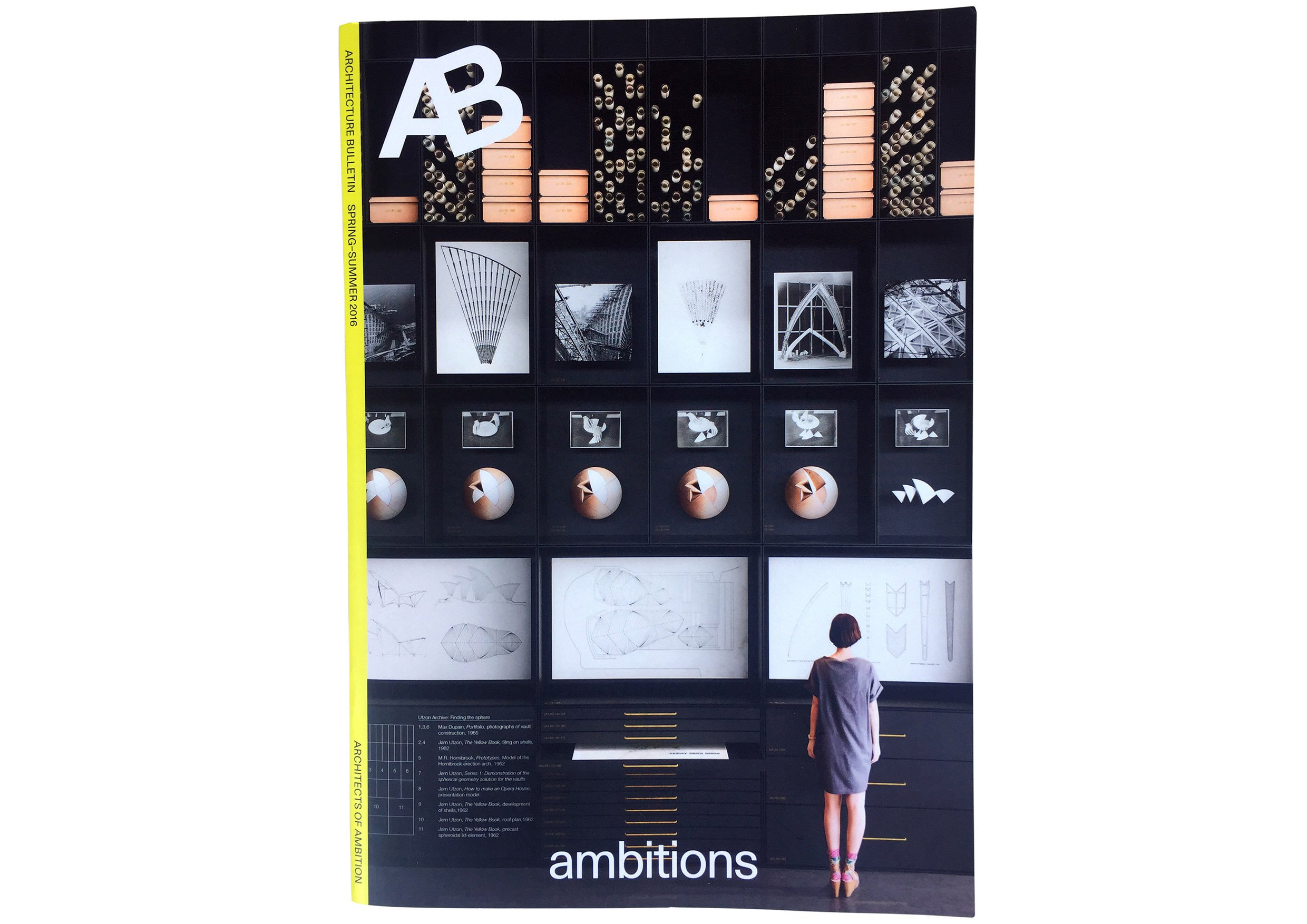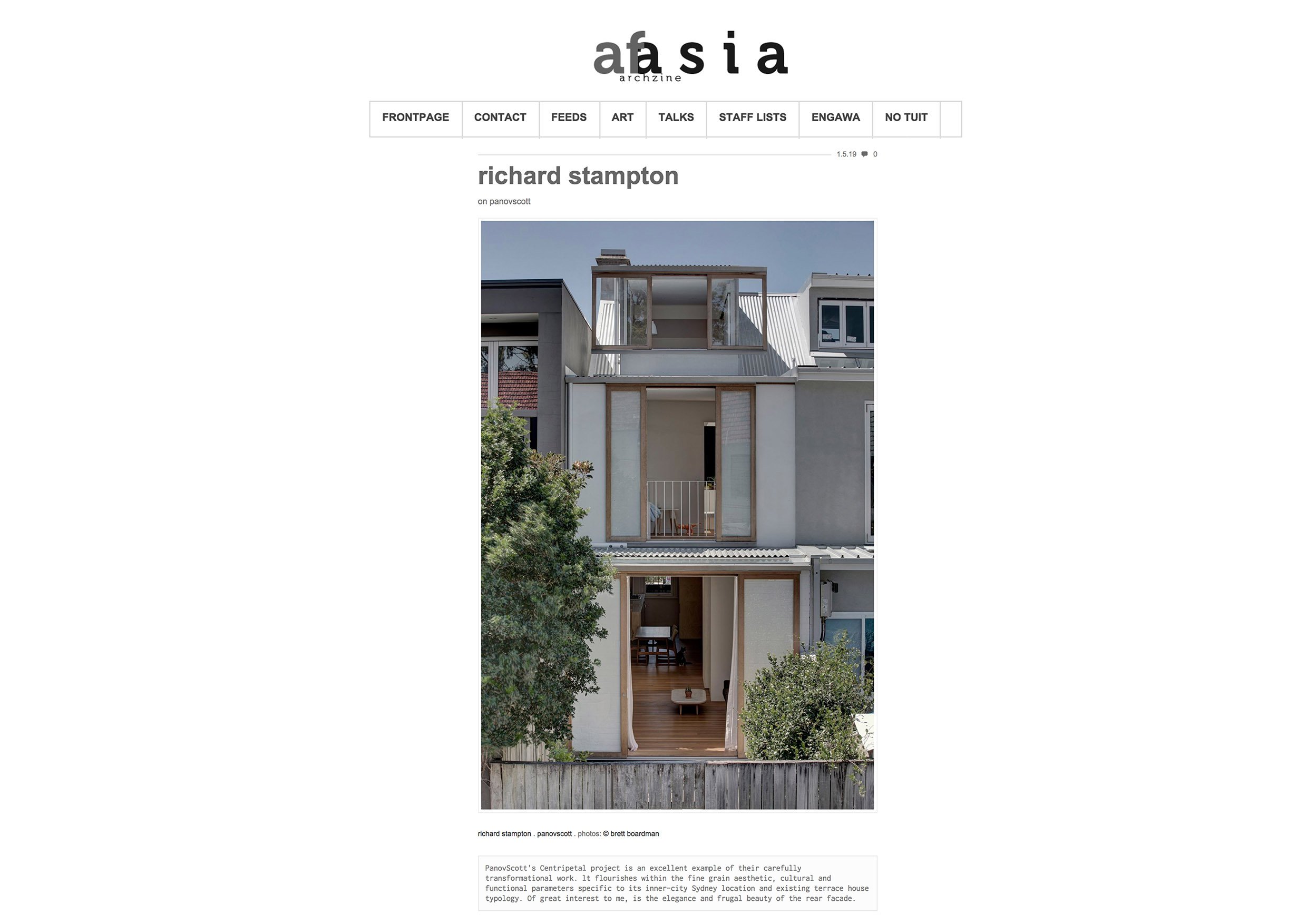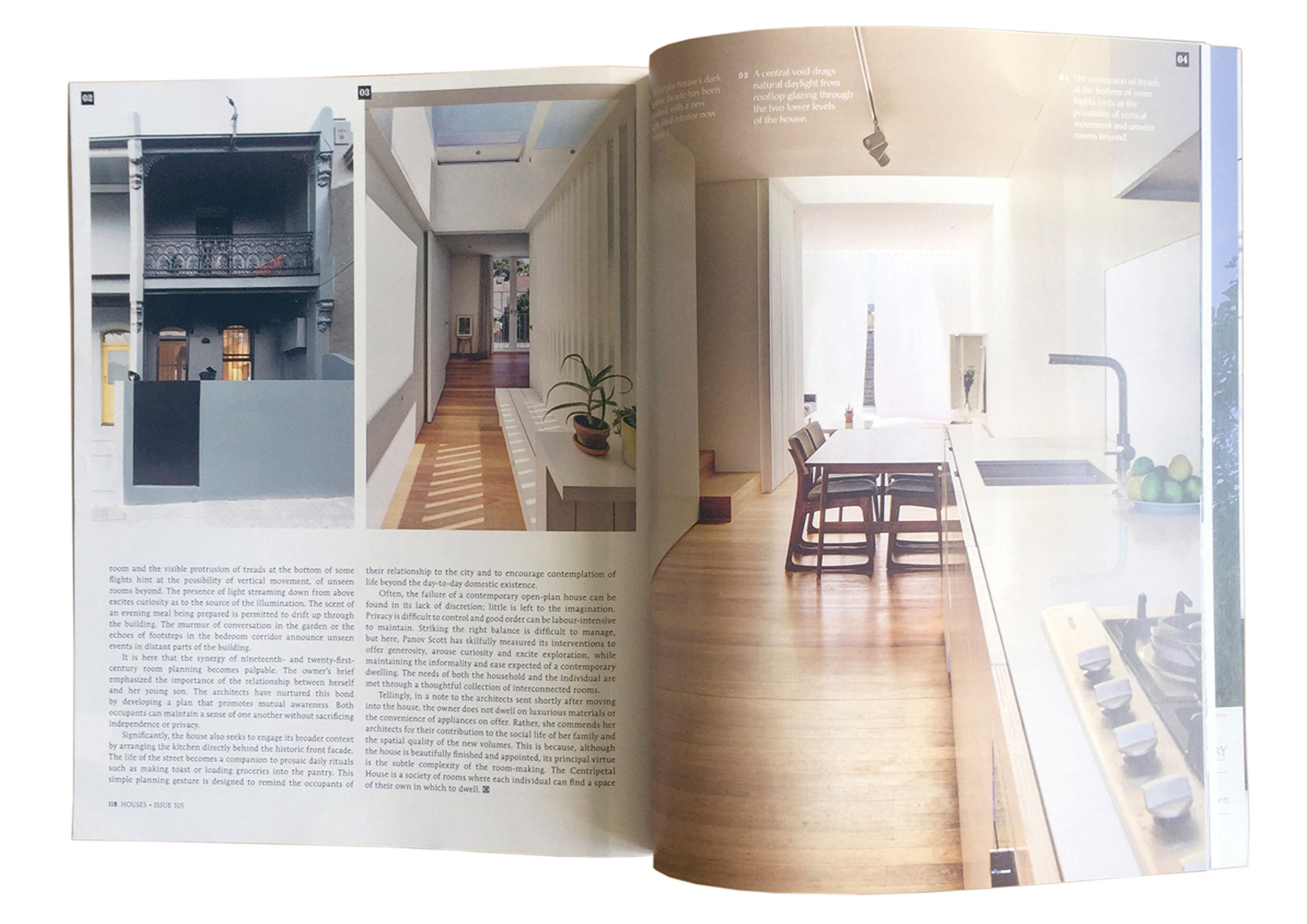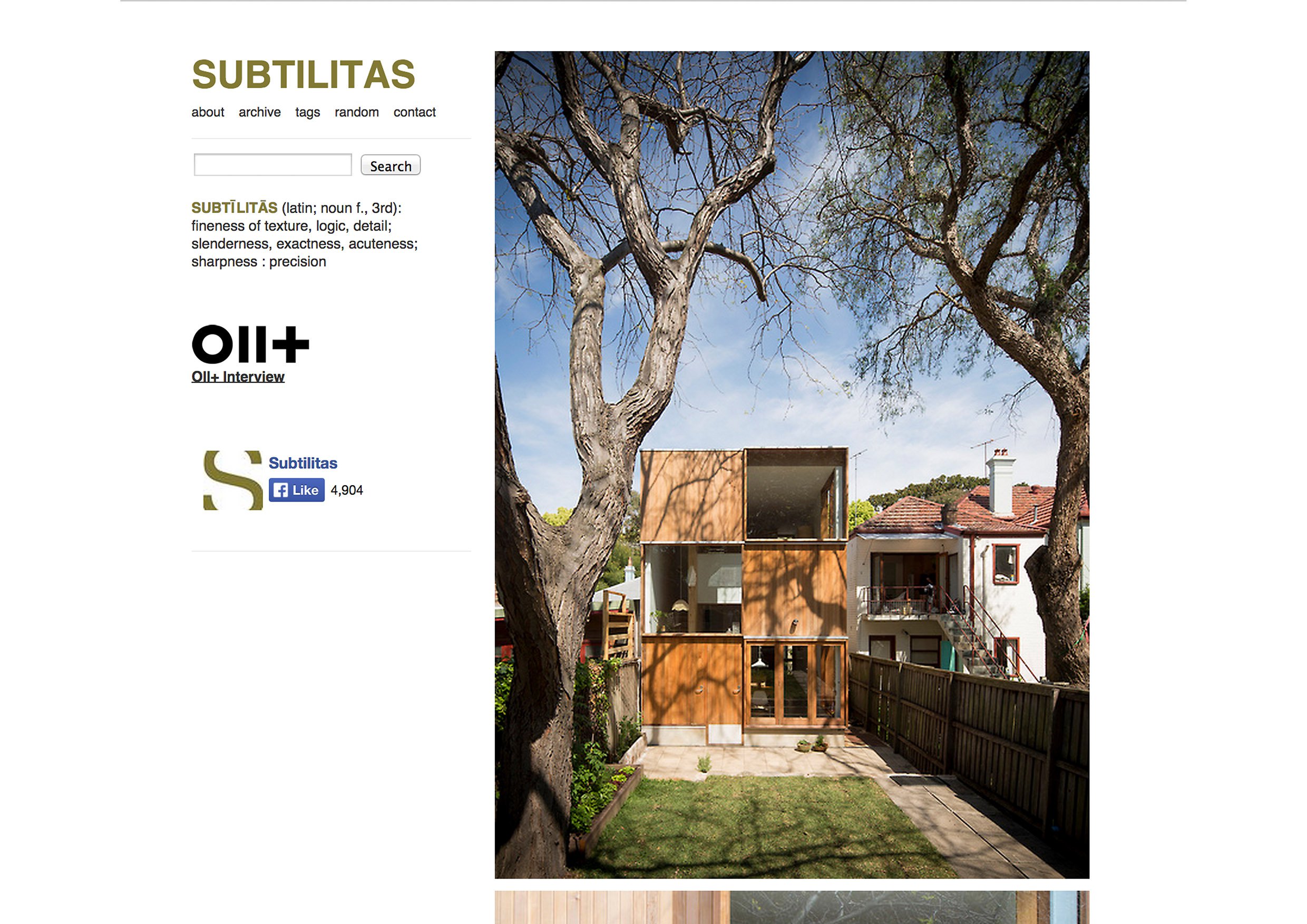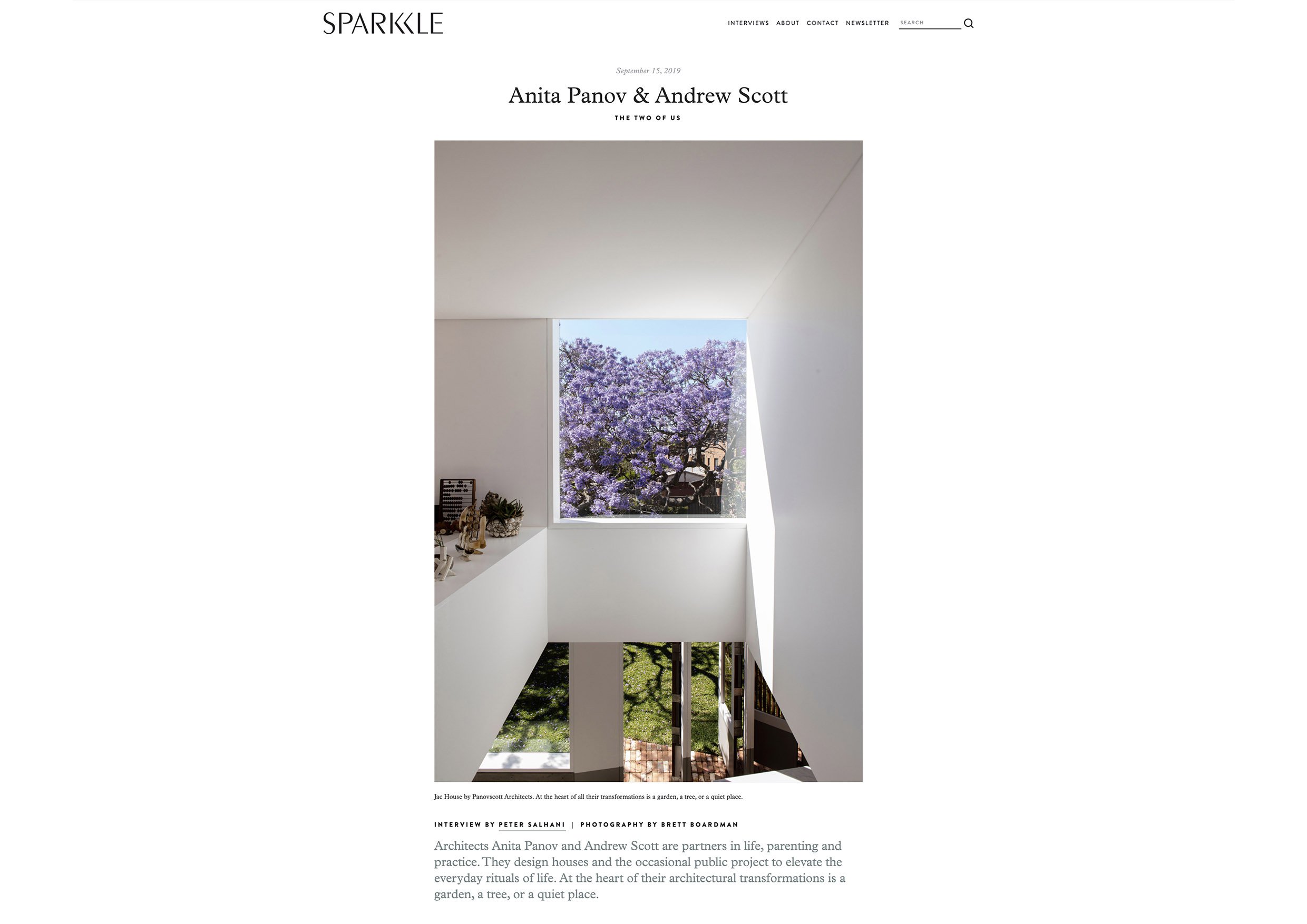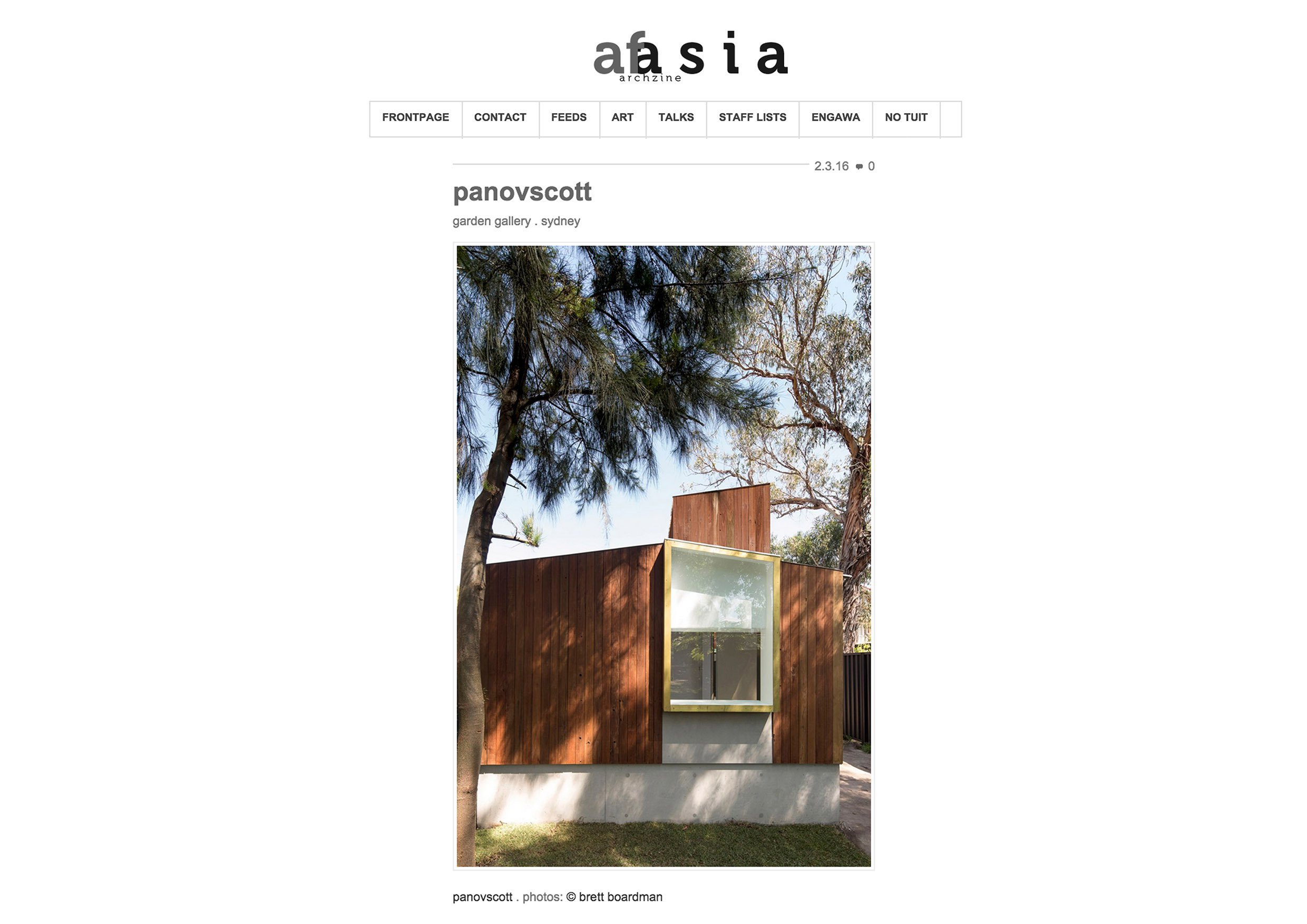 Following is a selection of recent recognition for PANOV—SCOTT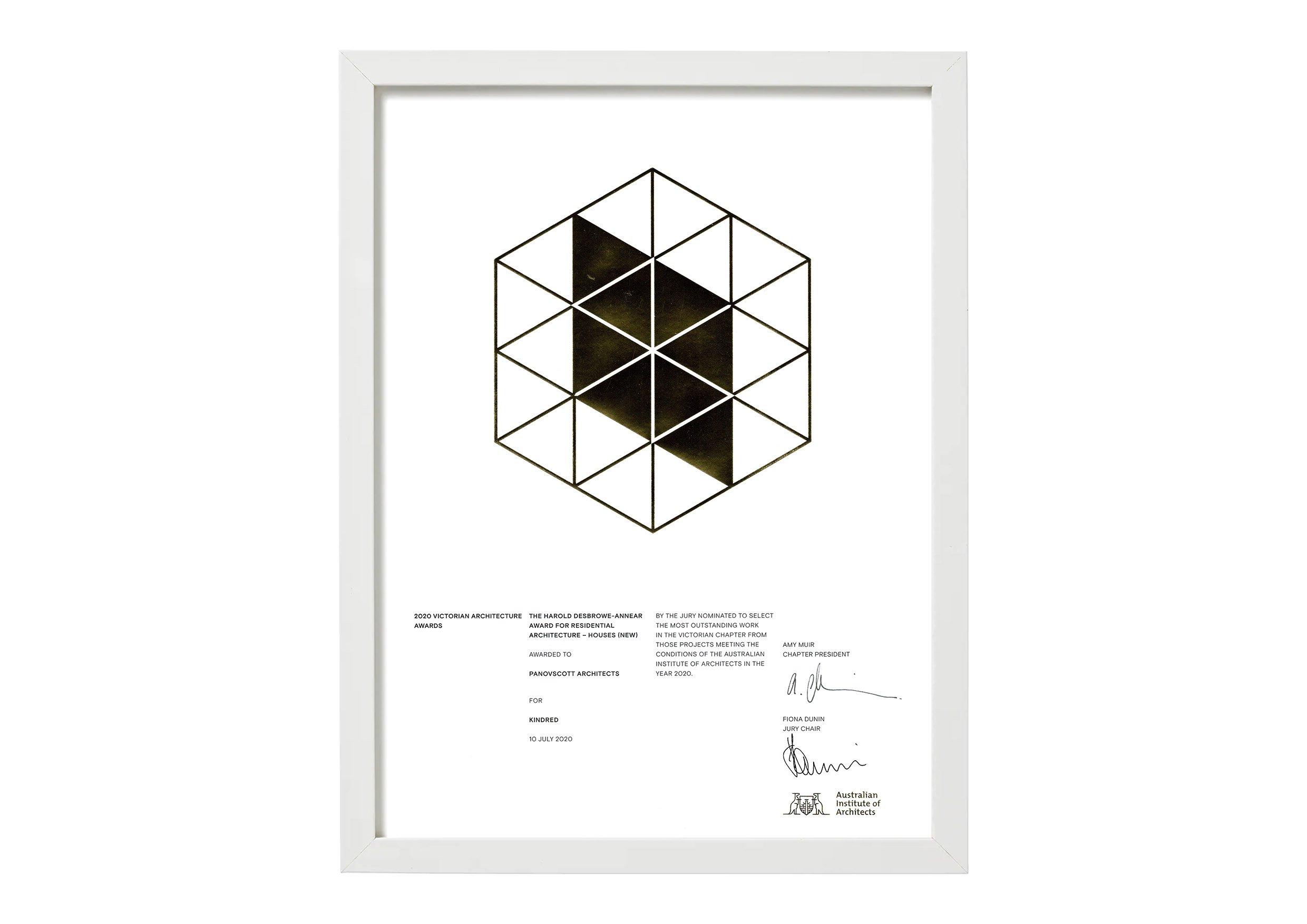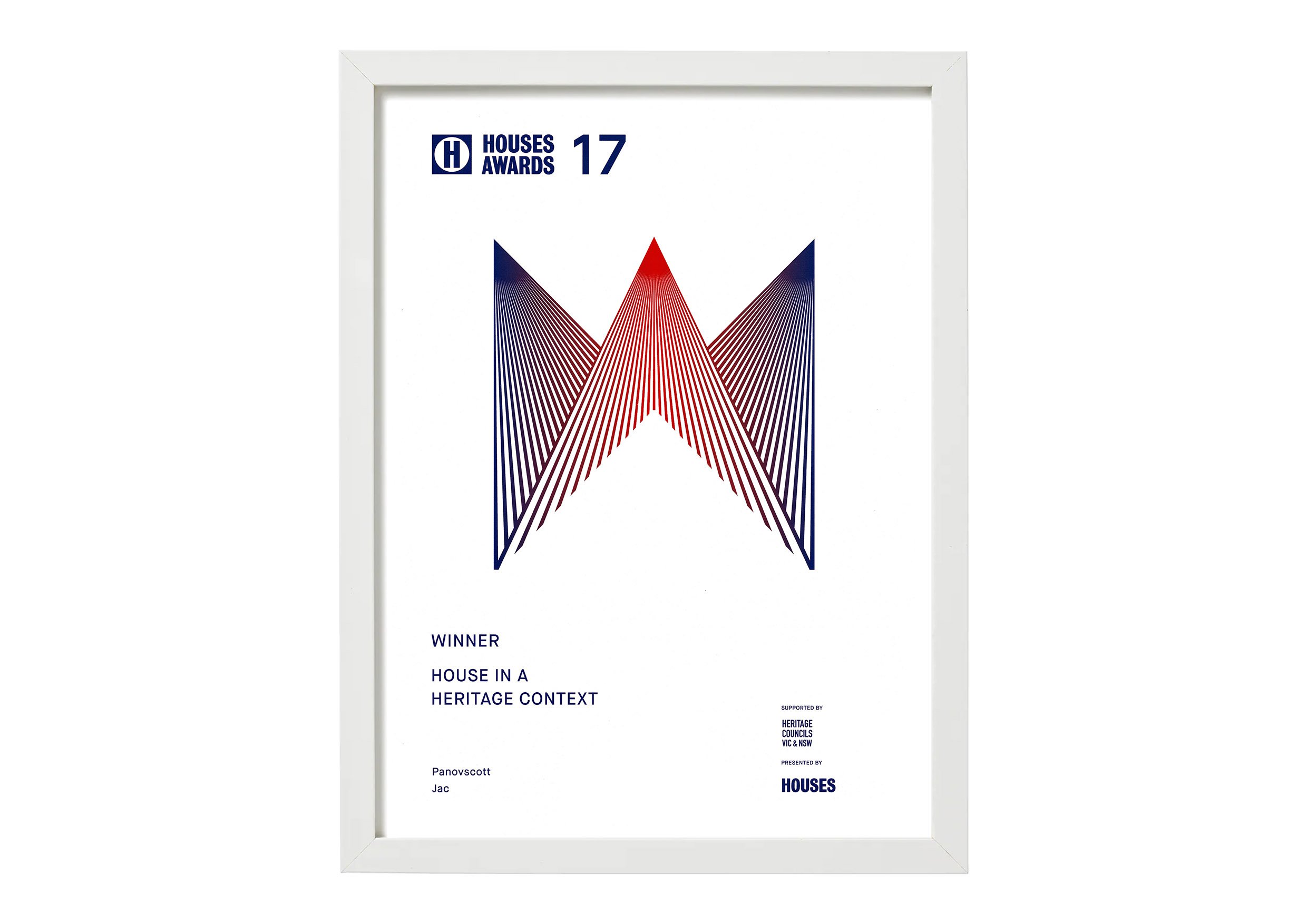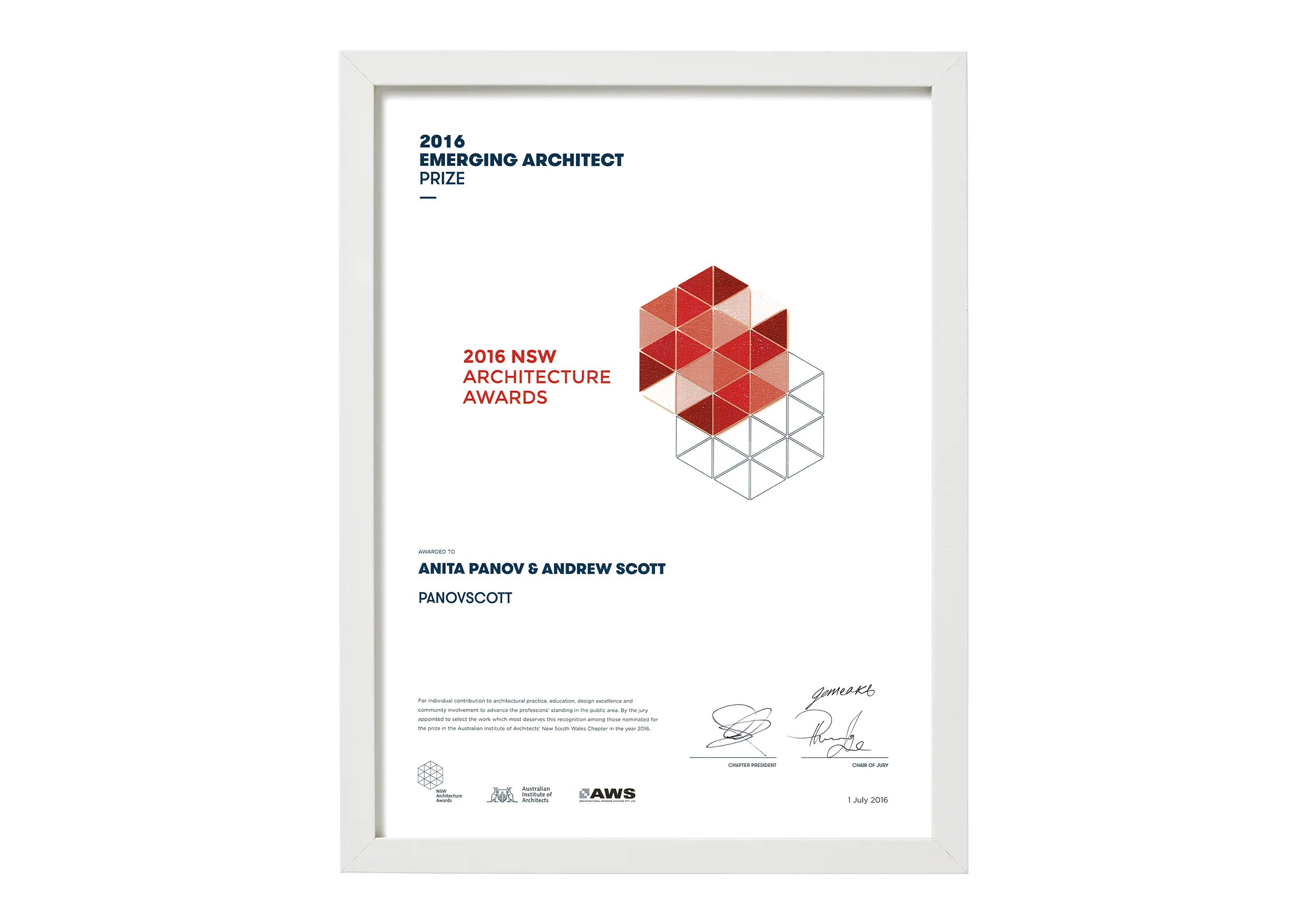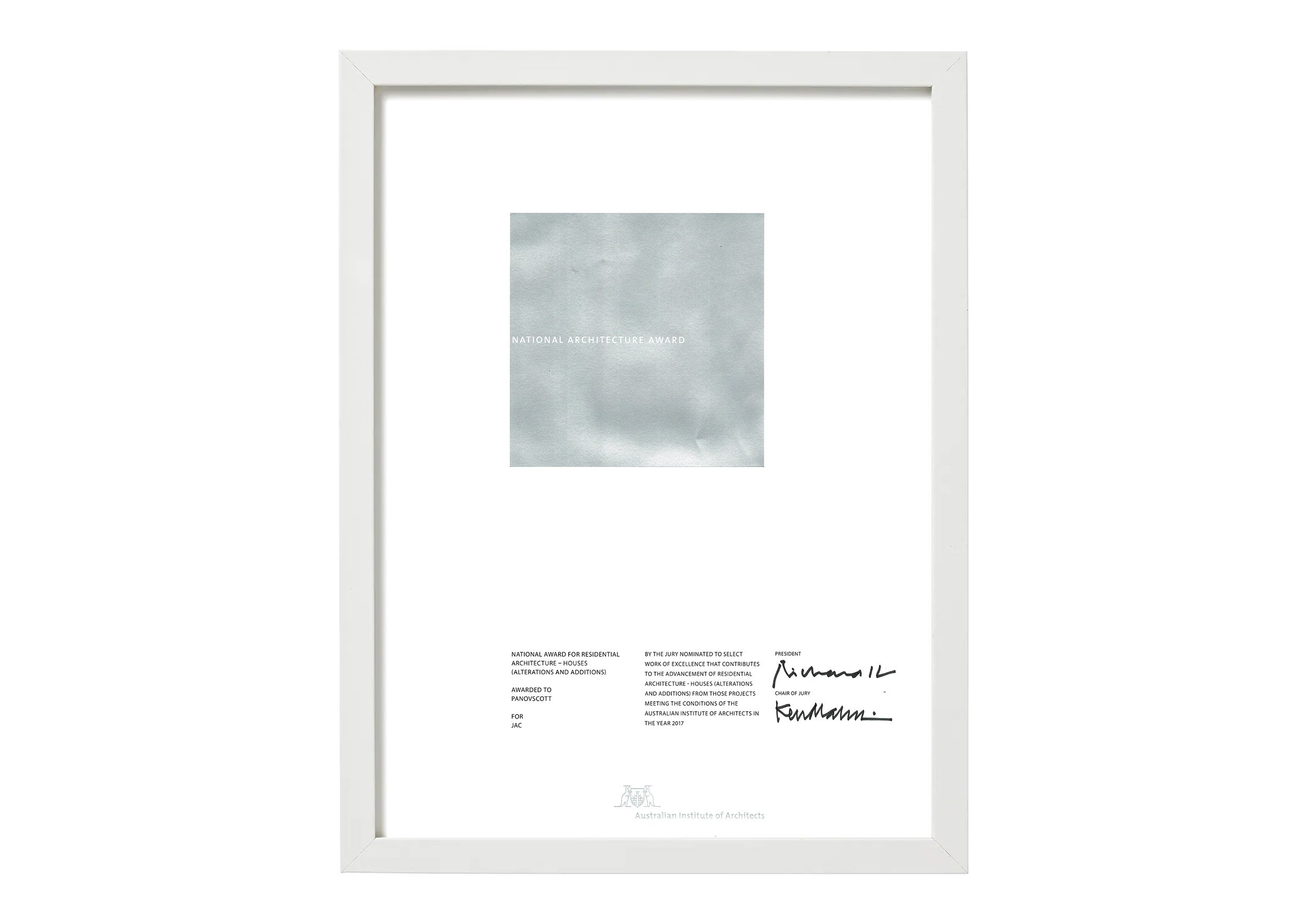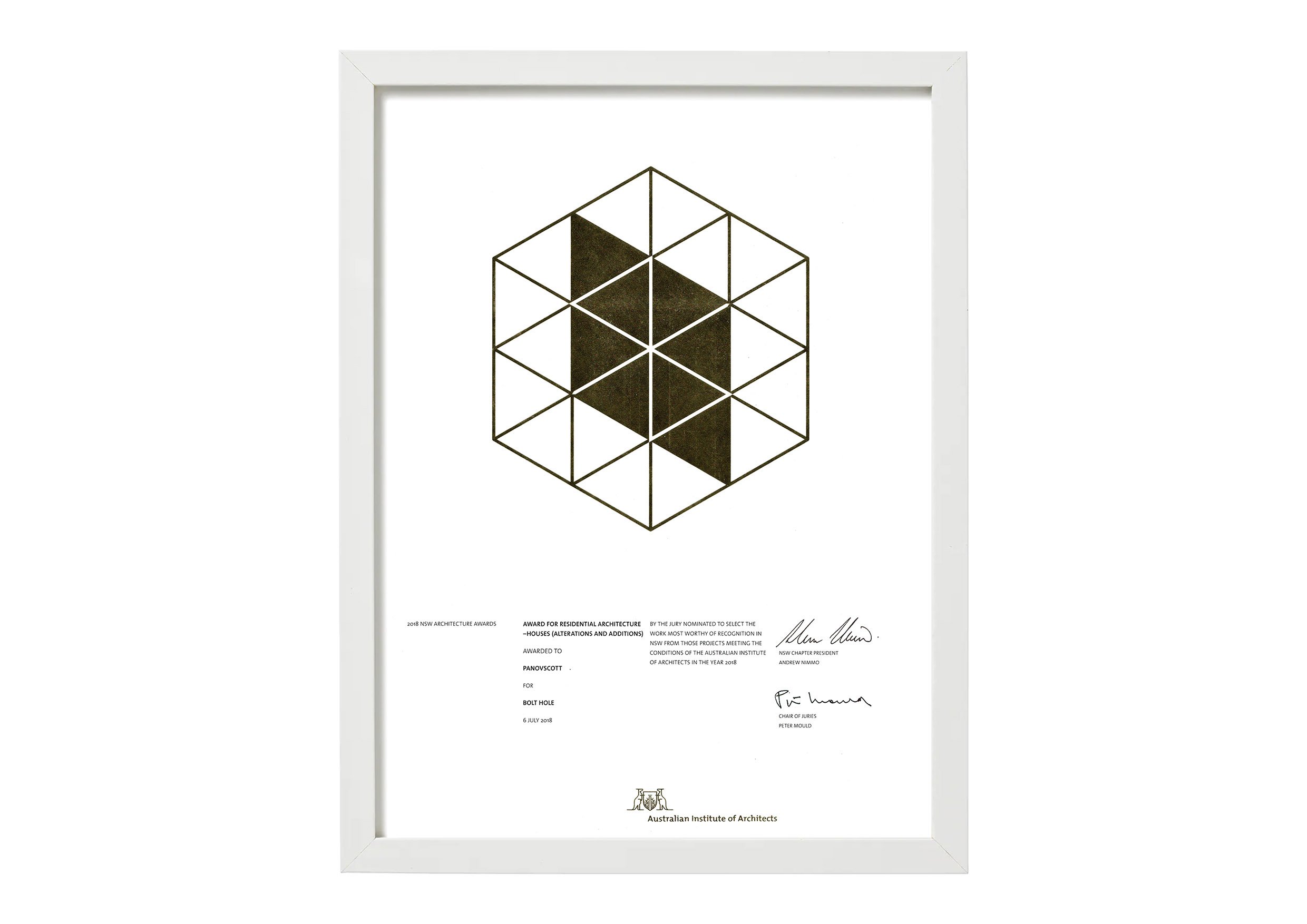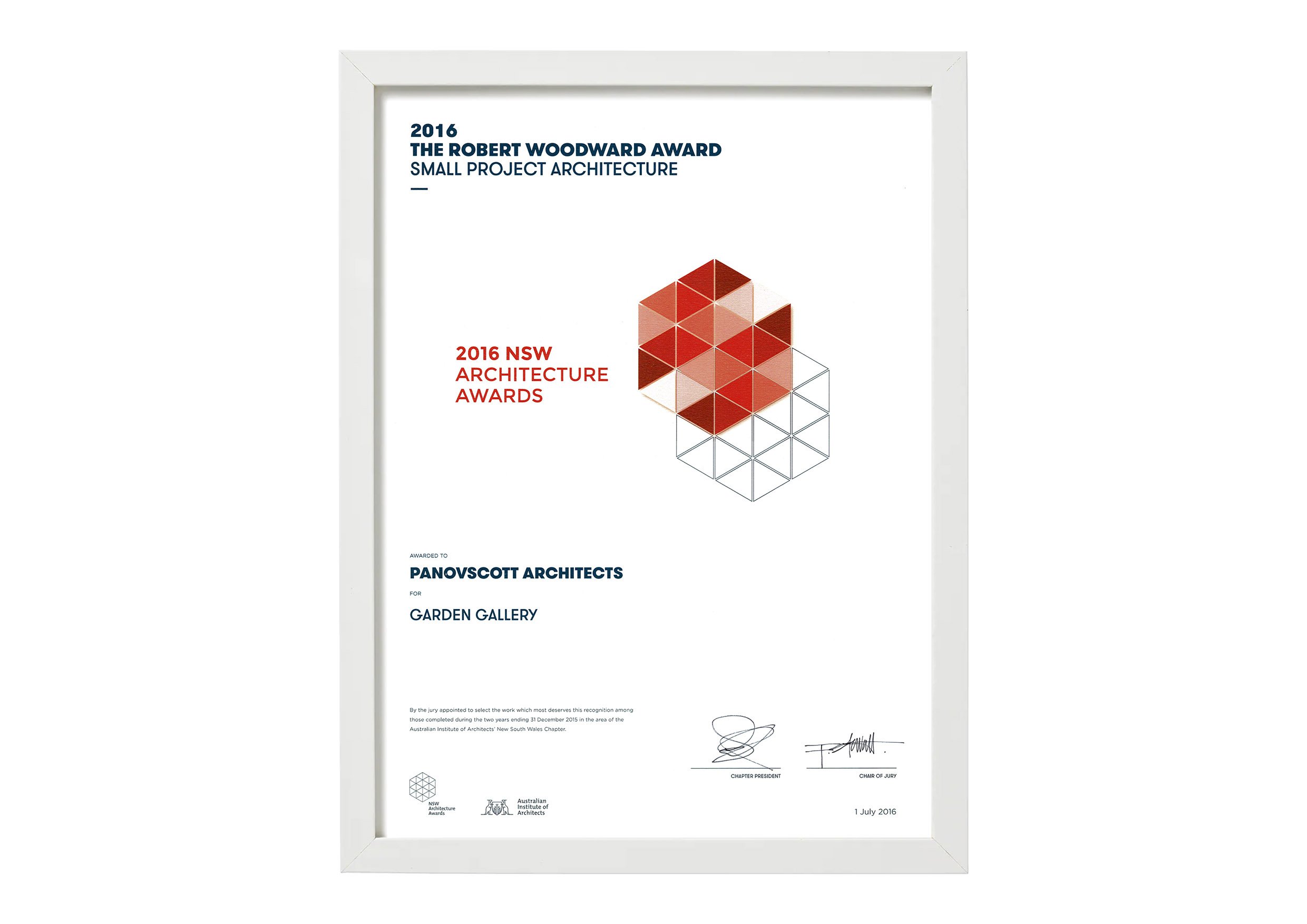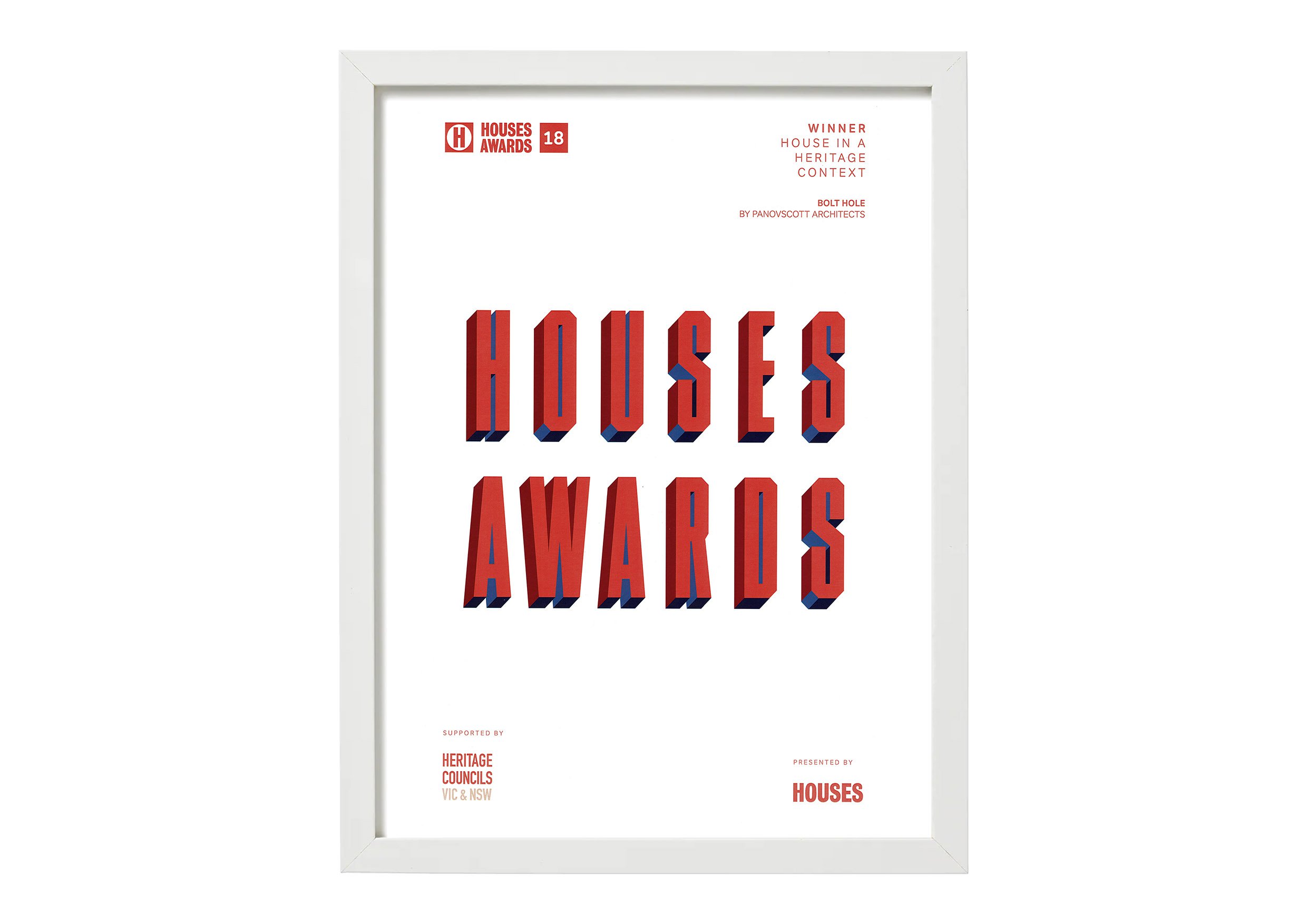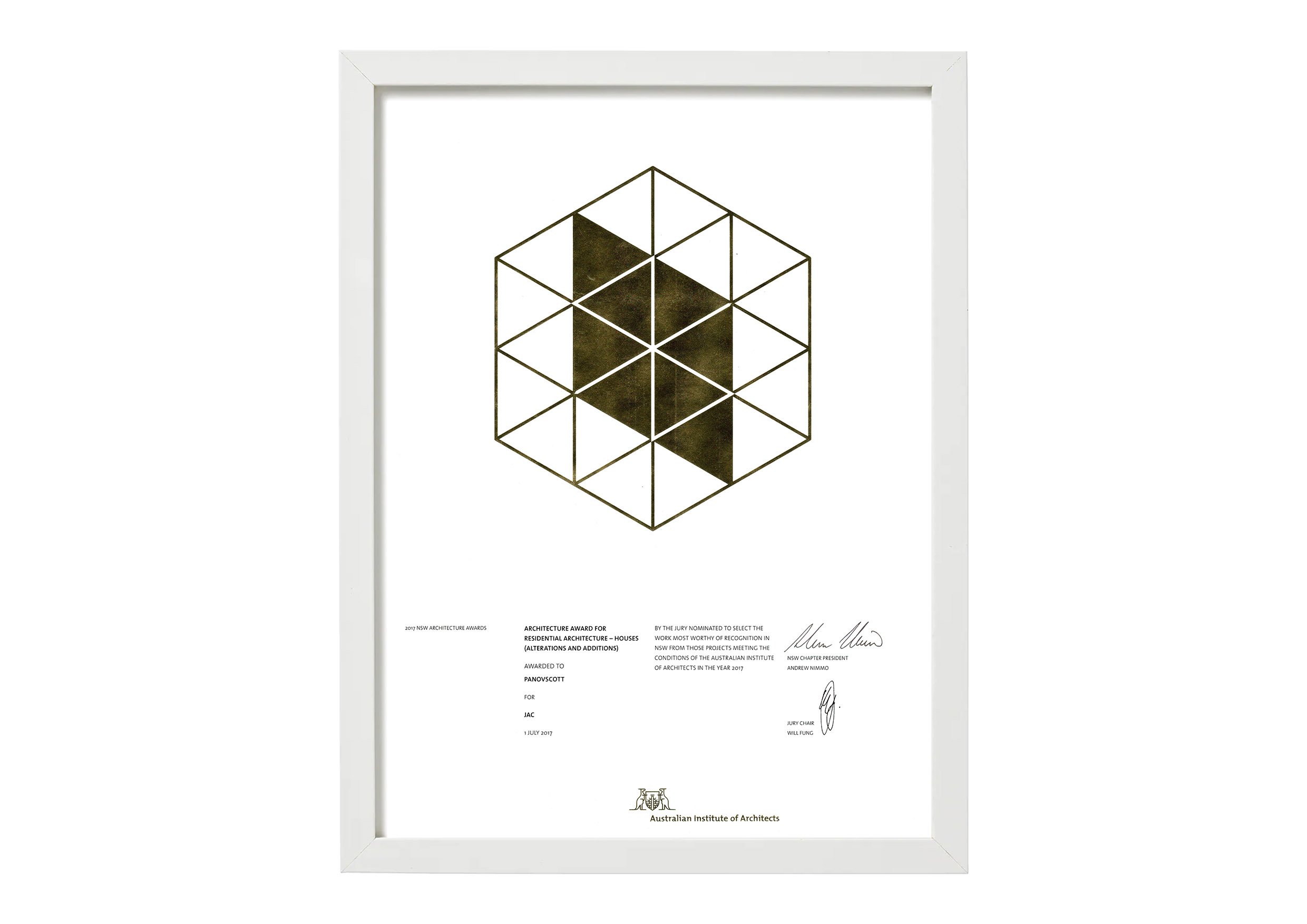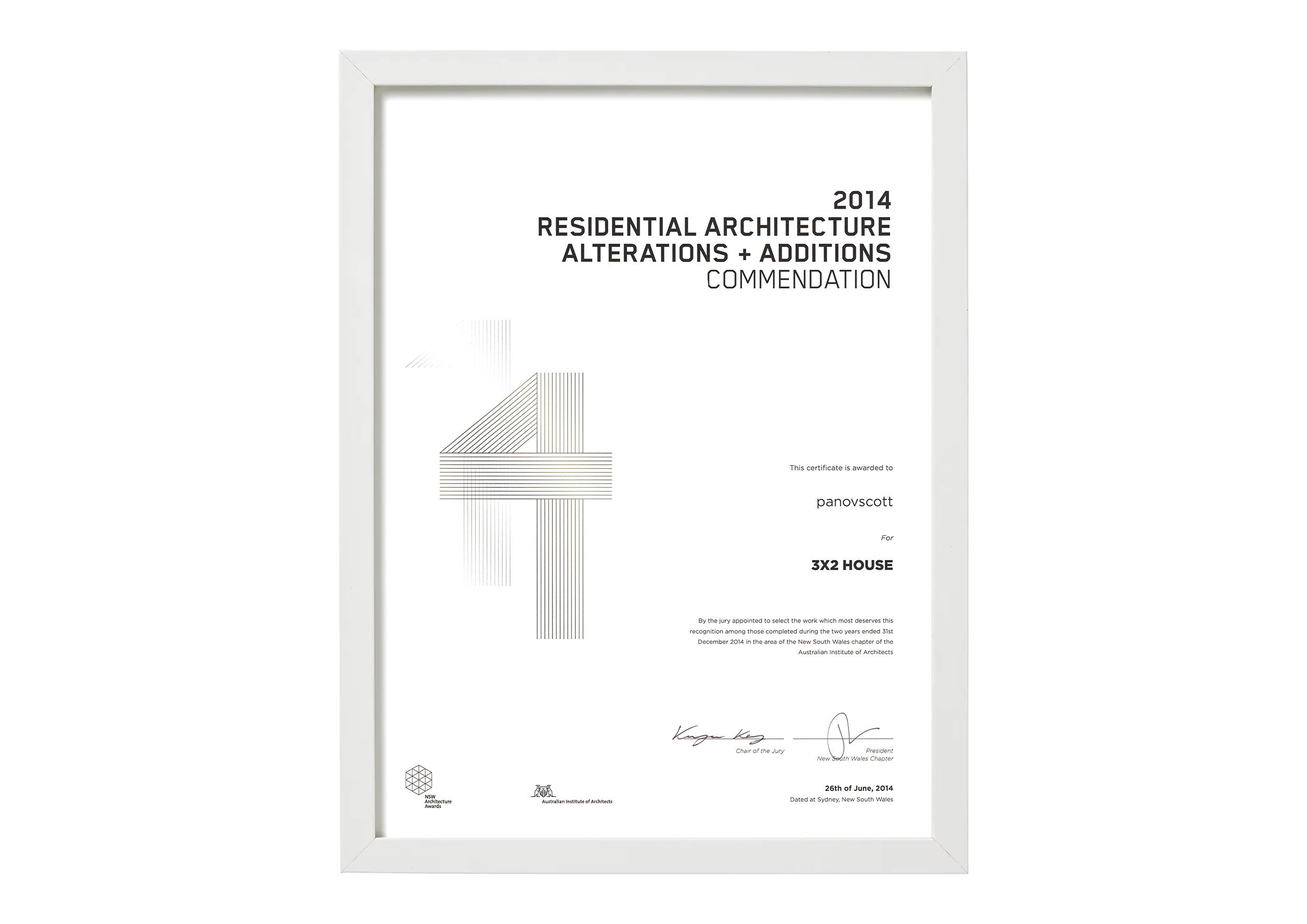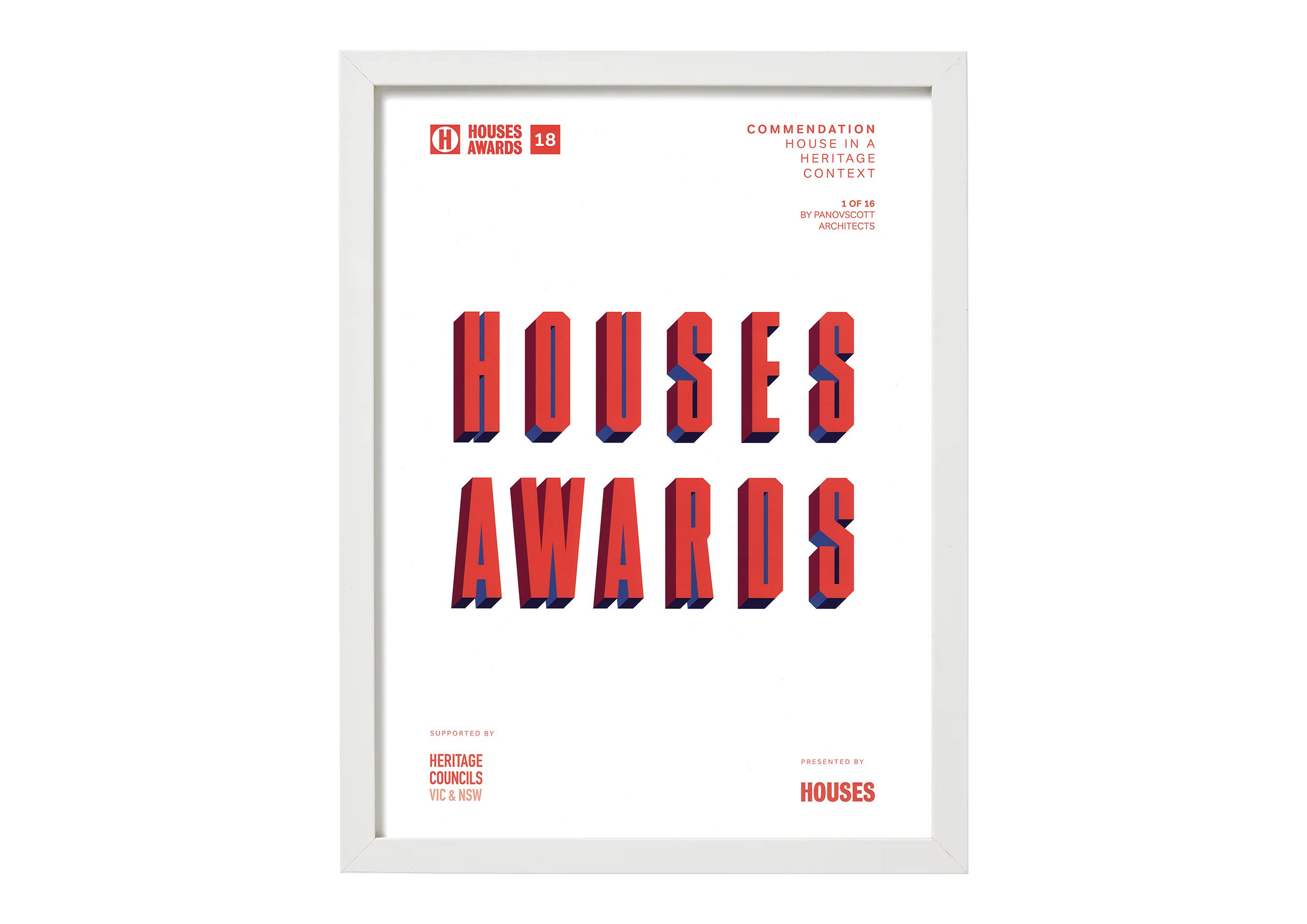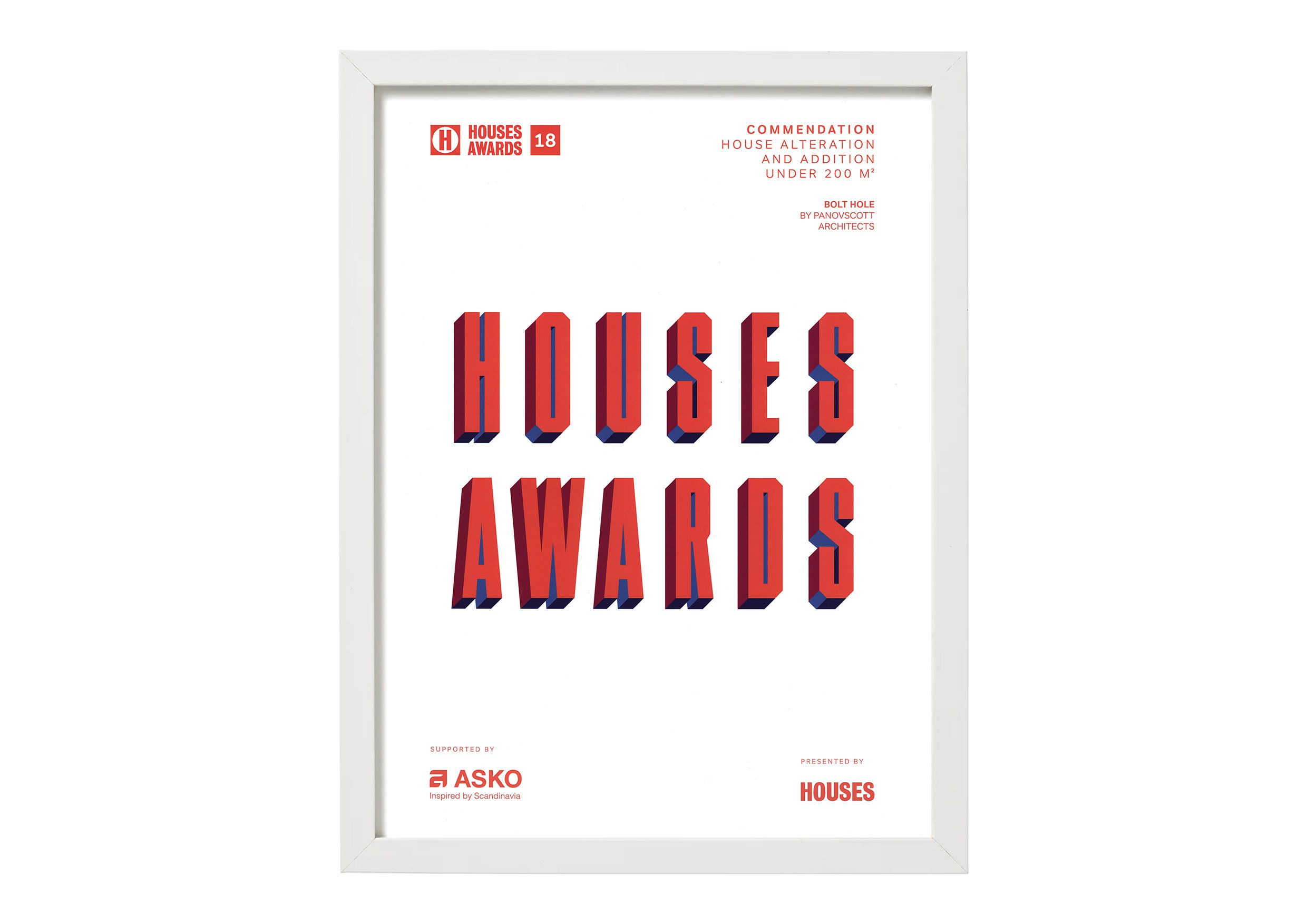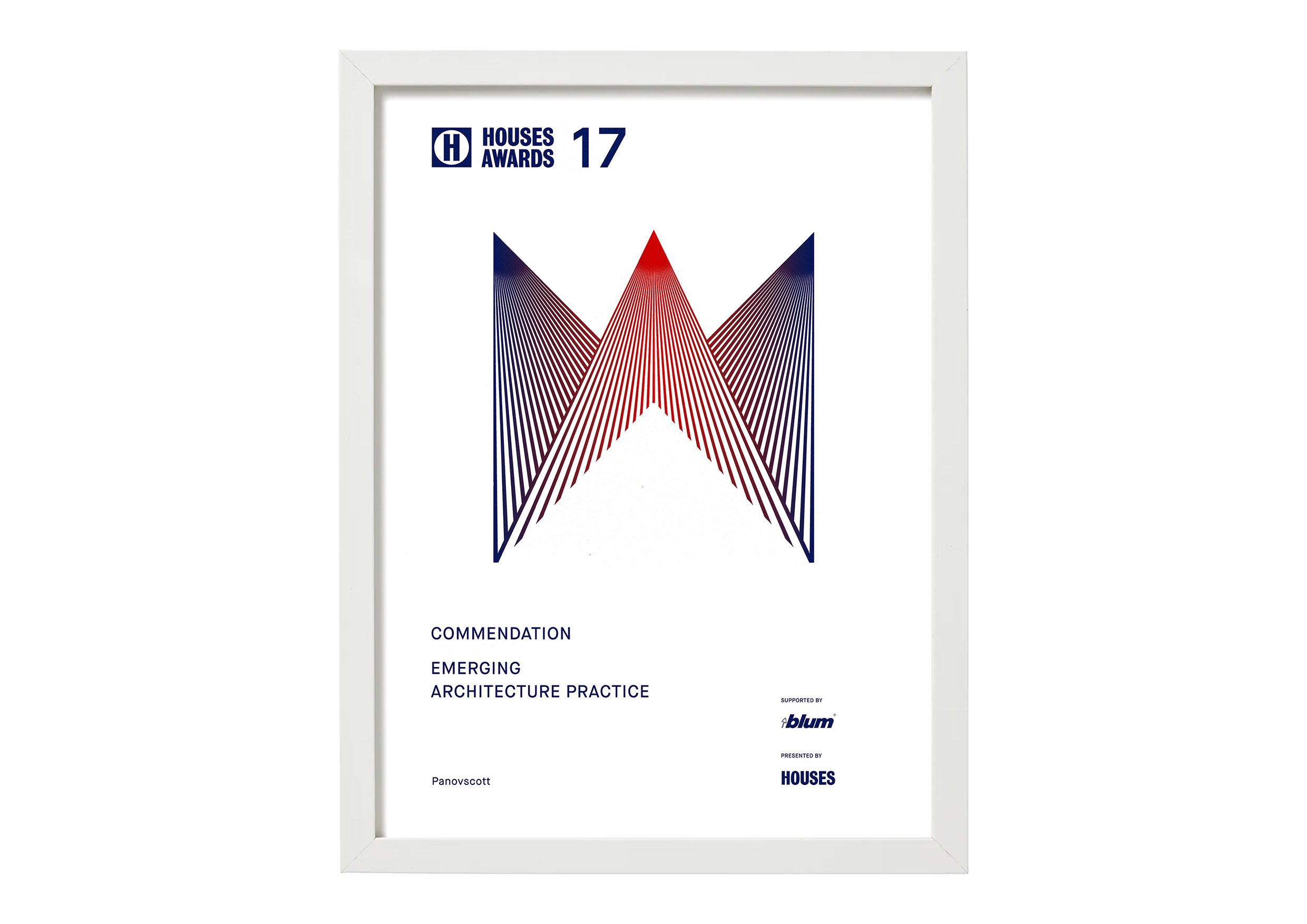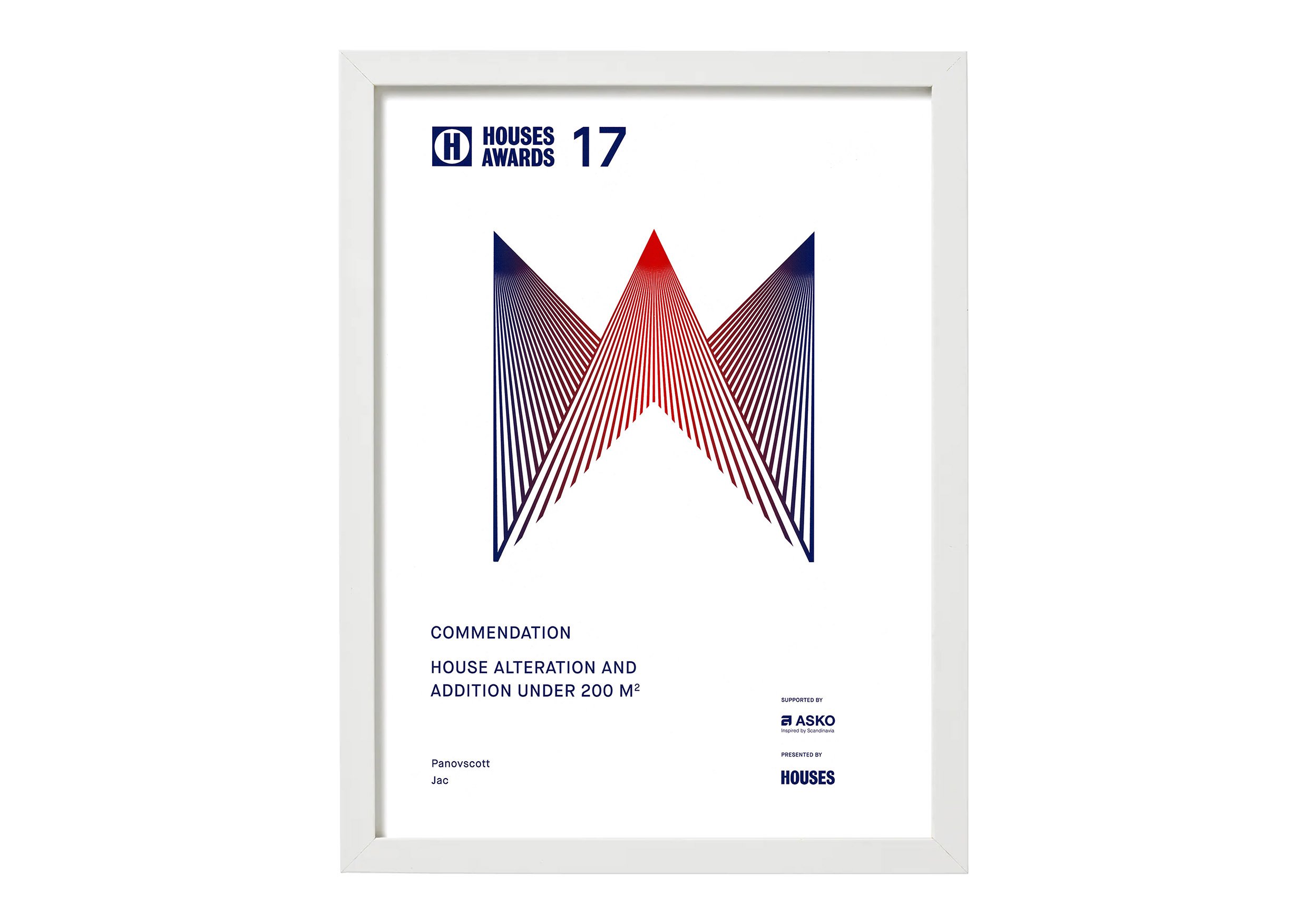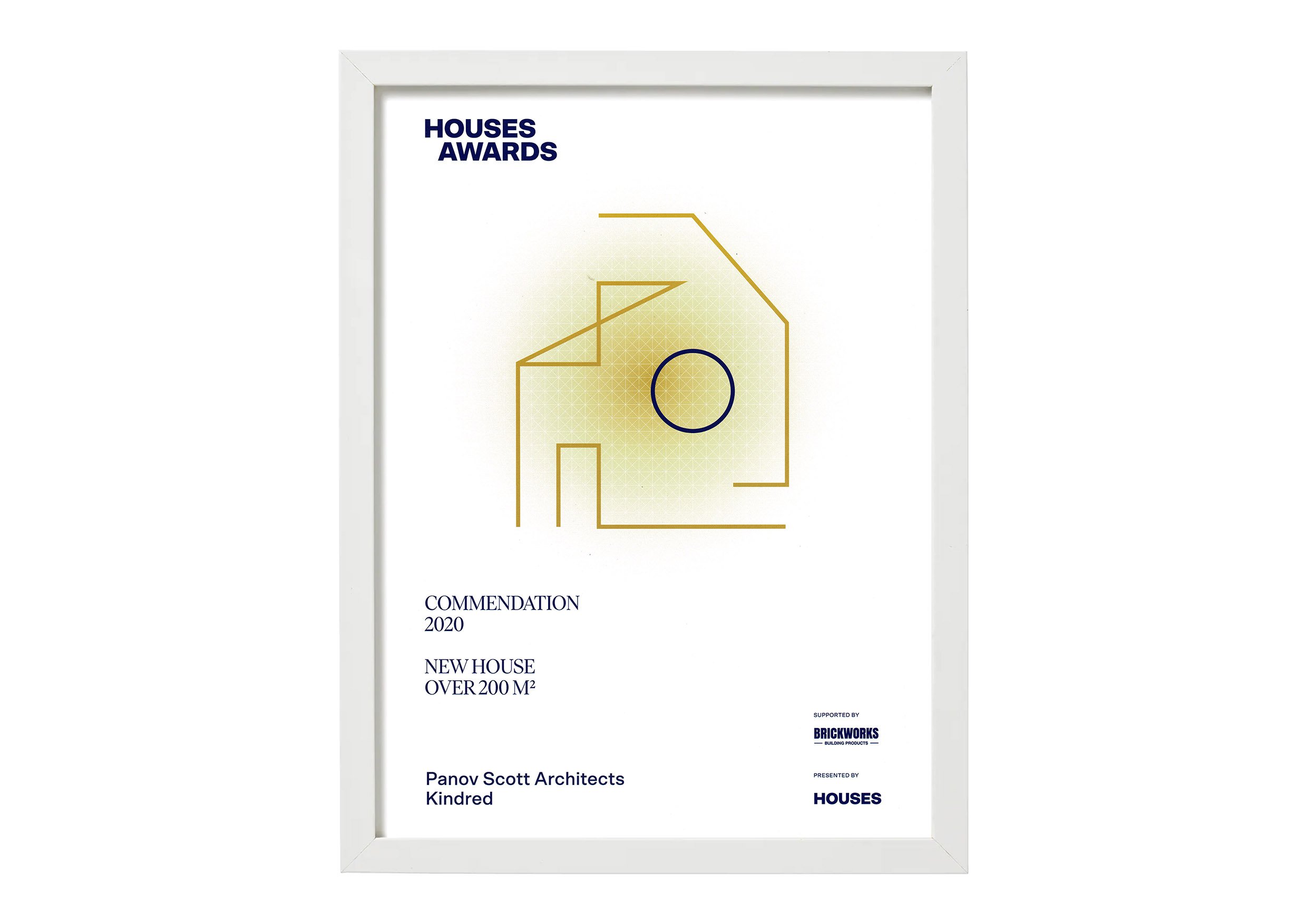 Following is a selection of recent clients of PANOV—SCOTT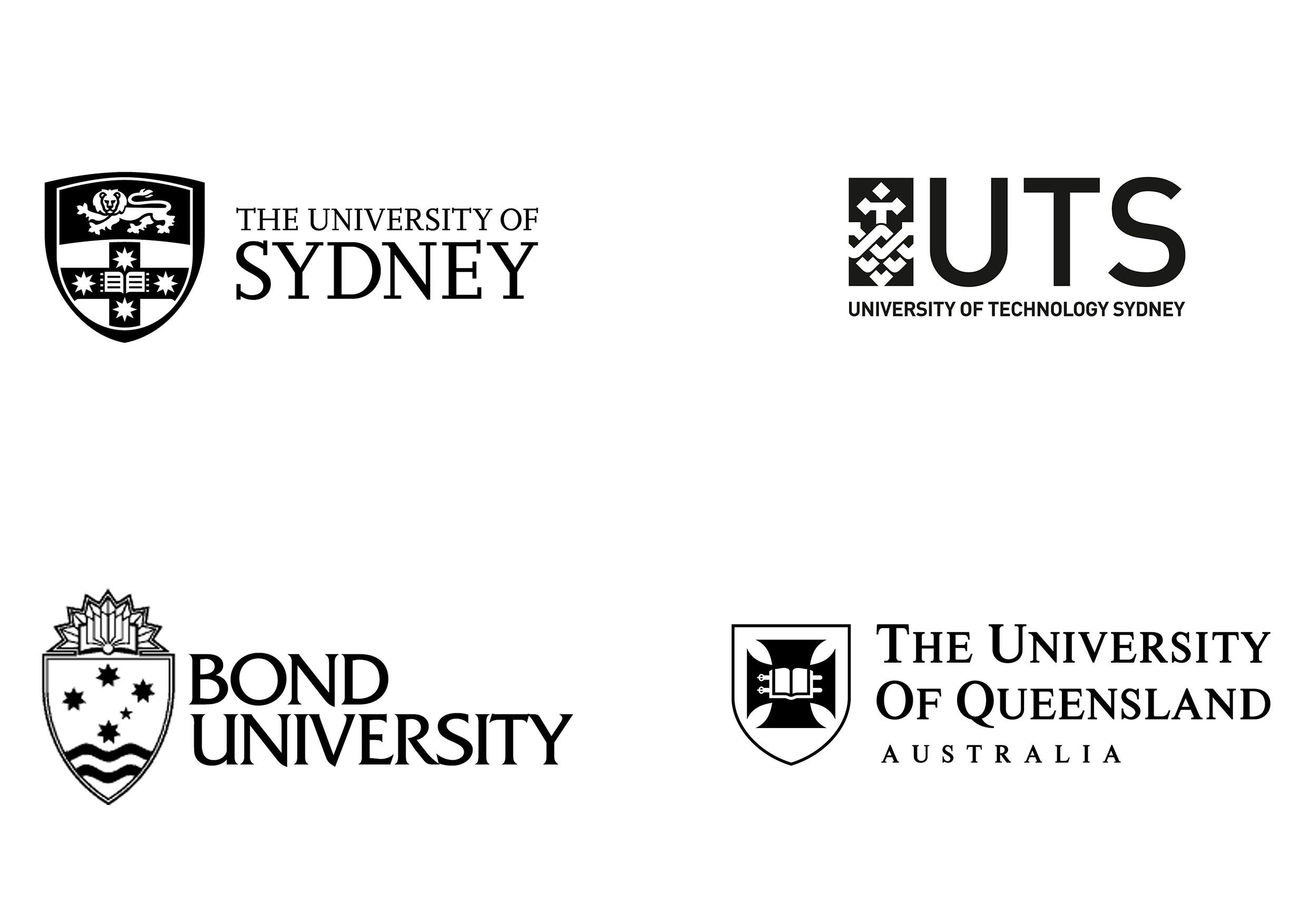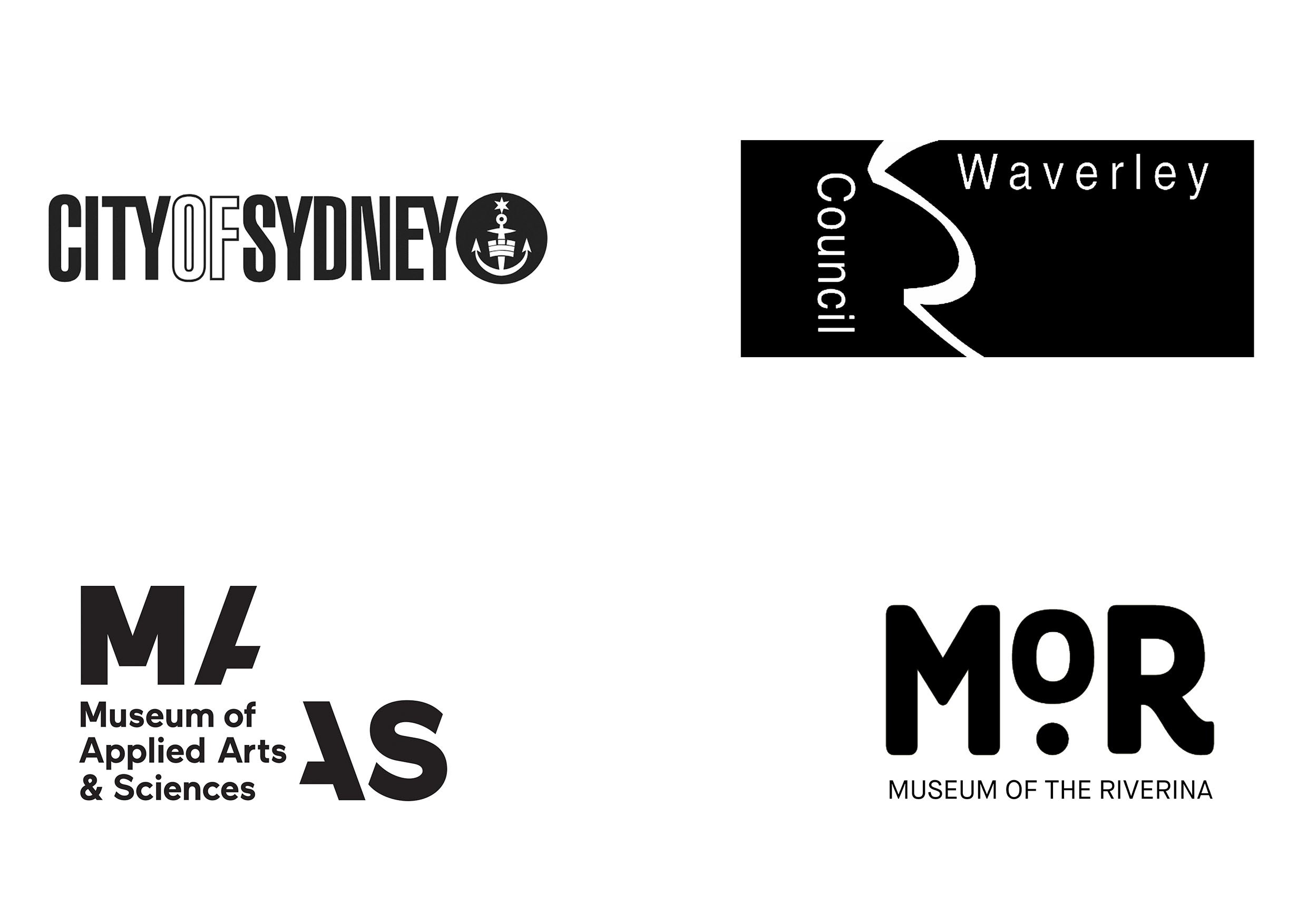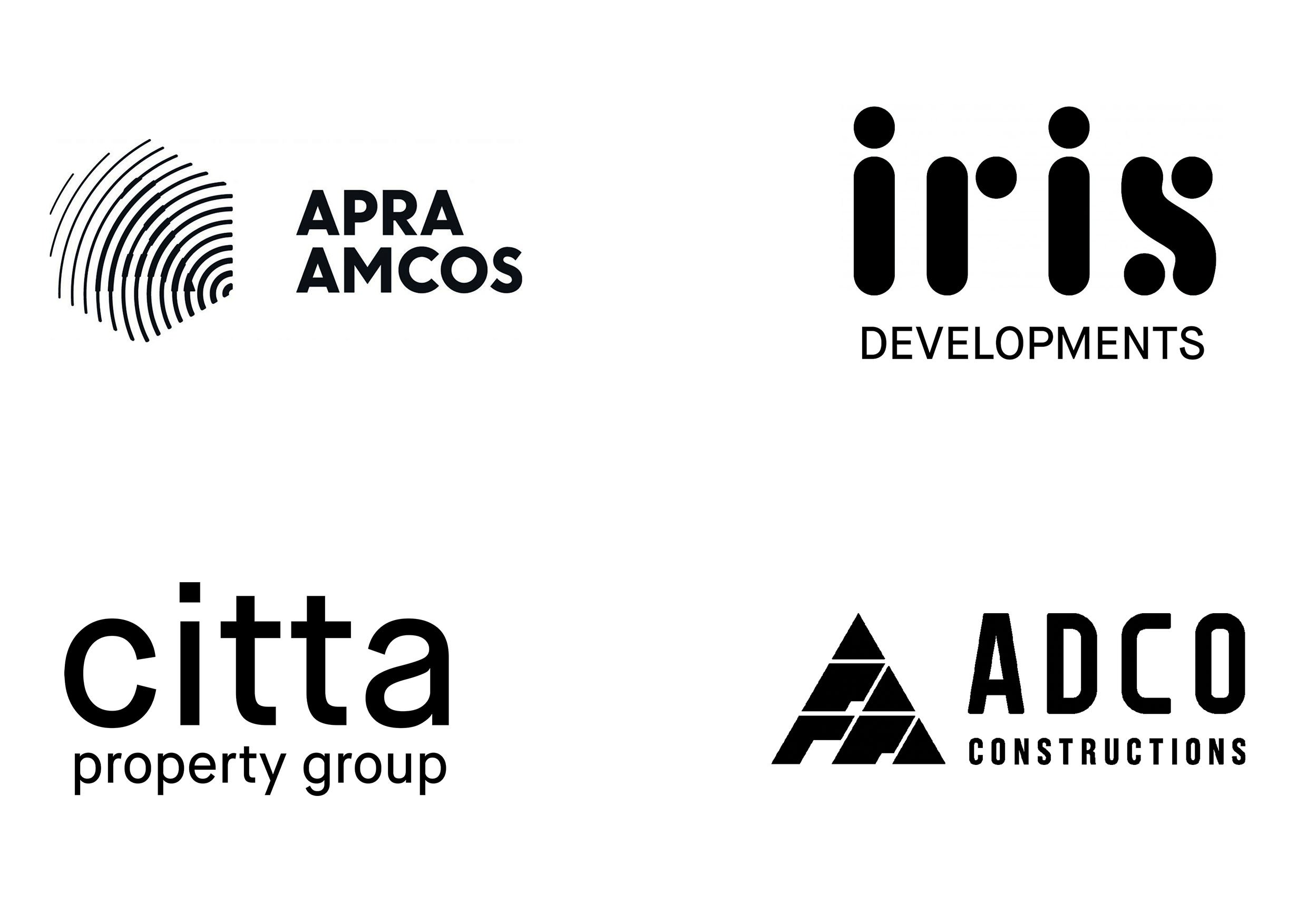 and various wonderful private people
Gadigal Country
Our practice is located in:
Elizabeth Bay
Sydney Harbour
Darkinjung Country
Our practice is located in:
Broken Bay
Brisbane Waters
Mailing Address
PO Box 472
Potts Point 1335
Sydney, Australia
Architect Registration
Andrew Scott NSW 8621
Anita Panov VIC 19307
Country
We are listening and learning on country that was never ceded. We acknowledge the traditional custodians of country and their continuing culture. We pay our respects to the elders of this culture, past, present and emerging. Always was, always will be aboriginal land.
Collaborators
Our practice team includes and has included the following skilful and dedicated people: Andrew Scott, Anita Panov, Tom Matthews, Mungo McGregor, Josh Sleight, Natalie Ho, Olivia Moore, Justine Anderson, Serena Bomze, Luke Hannaford, Kien Van-Young and Li Li Chan.
Photography
Since the first days of our practice we have collaborated with Brett Boardman, who sees people and places so wonderfully, the great majority of the images on this site are his. This site also contains images from the immensely talented photographers Murray Fredricks and Ben Hosking.
Content
Content collected on this site is used by the practice and not distributed to third parties. Content on this site is subject to copyright. Please contact hello@panovscott.com.au for use permissions or to advise if you believe your work is incorrectly included on this site.
Thank you for subscribing!
Please enter your details and we will be in touch shortly.