PS007
National Gallery of Victoria Pavilion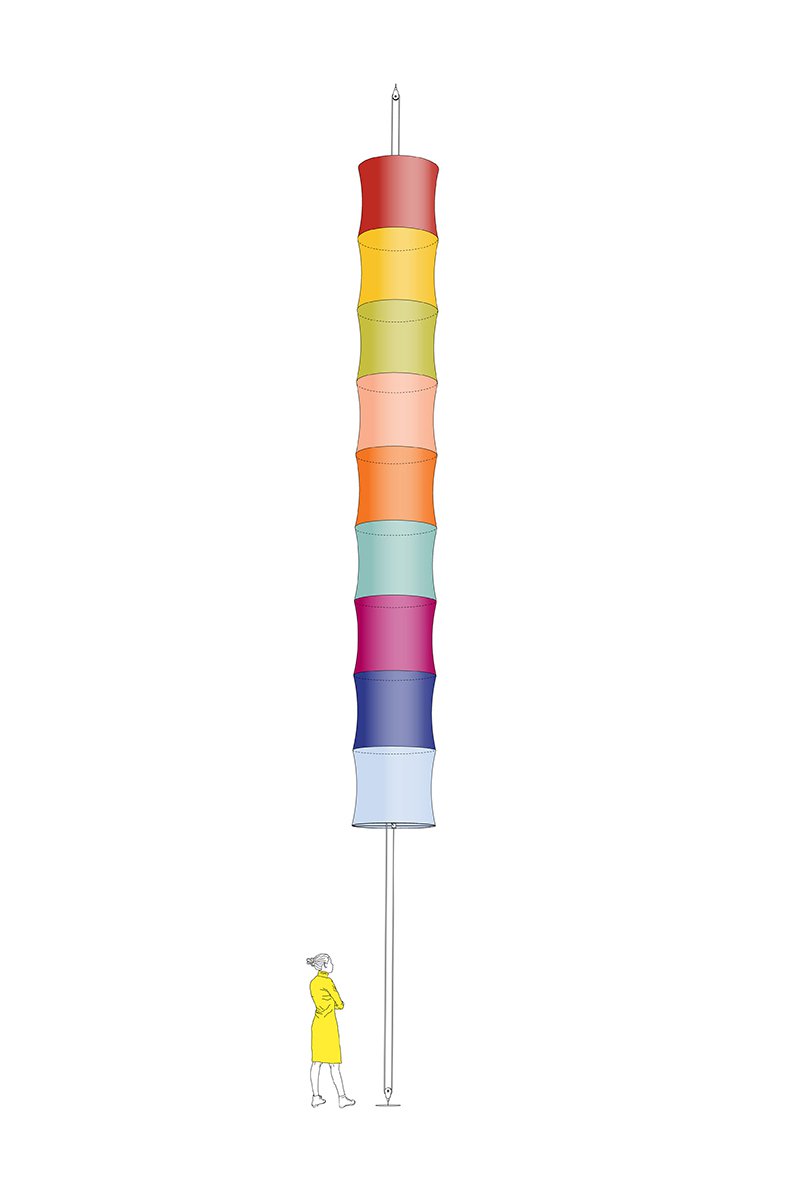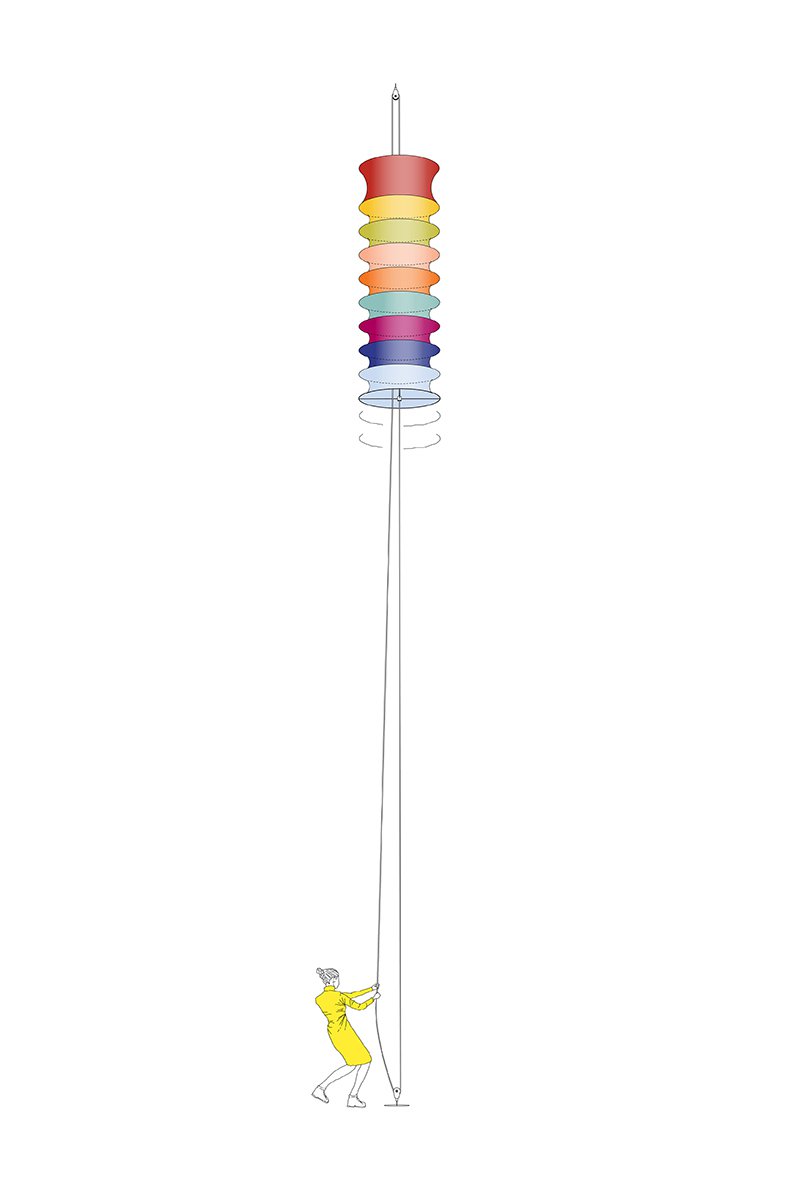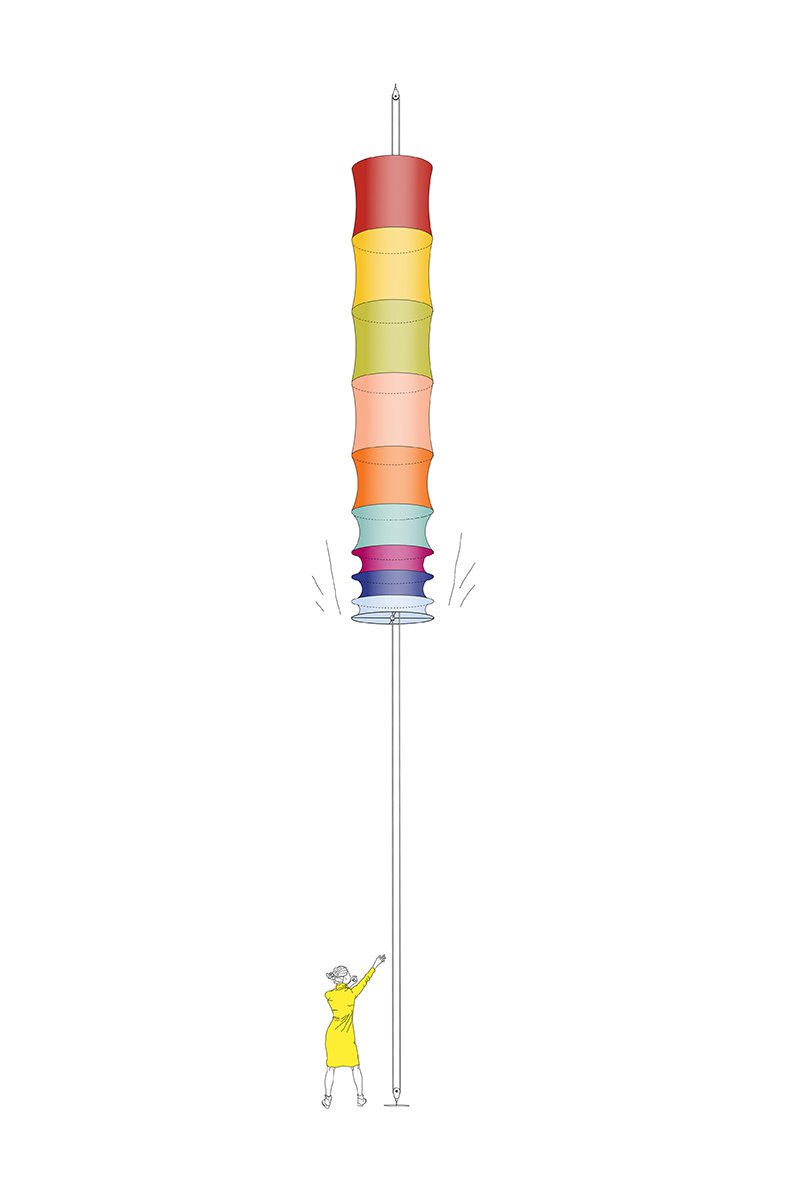 Team
Anita Panov, Andrew Scott, Justine Anderson & Josh Sleight
Panov—Scott collaborated on this project for the National Gallery of Victoria with friends Vokes & Peters. The commission was instigated via an open international design completion with our proposal selected to proceed to stage two development.
The proposal makes a miniature tower set against the backdrop of the Melbourne city skyline. Filled with a festive clutch of bouncing fabric tubes – hand operated by rope and pulley - the tower will became a receptacle for colour and movement as the contents shift, fall, shiver in the breeze and glow warm in the sunlight.
Like many structures of this kind, the form and material qualities are open to interpretation by the viewer. The tower miniaturises the city, but houses nature. The tubes might be reminiscent of a carillon, pipe organ, a child's kite, raising a spinnaker, or staring up at the coloured array of the stained glass ceiling in the Great Hall in the National Gallery of Victoria.
The structure and construction process was developed in consultation with Dale Simpson from OPS Engineers. The blue tinted plantation pine material is evocative of Les Murray's biplane houses and of the work of the two collaborating architects.
The resulting proposal offers opportunities for both playful visitor participation and a formal dialogue between the proposed structure and the gardens urban context
National Gallery of Victoria Jury