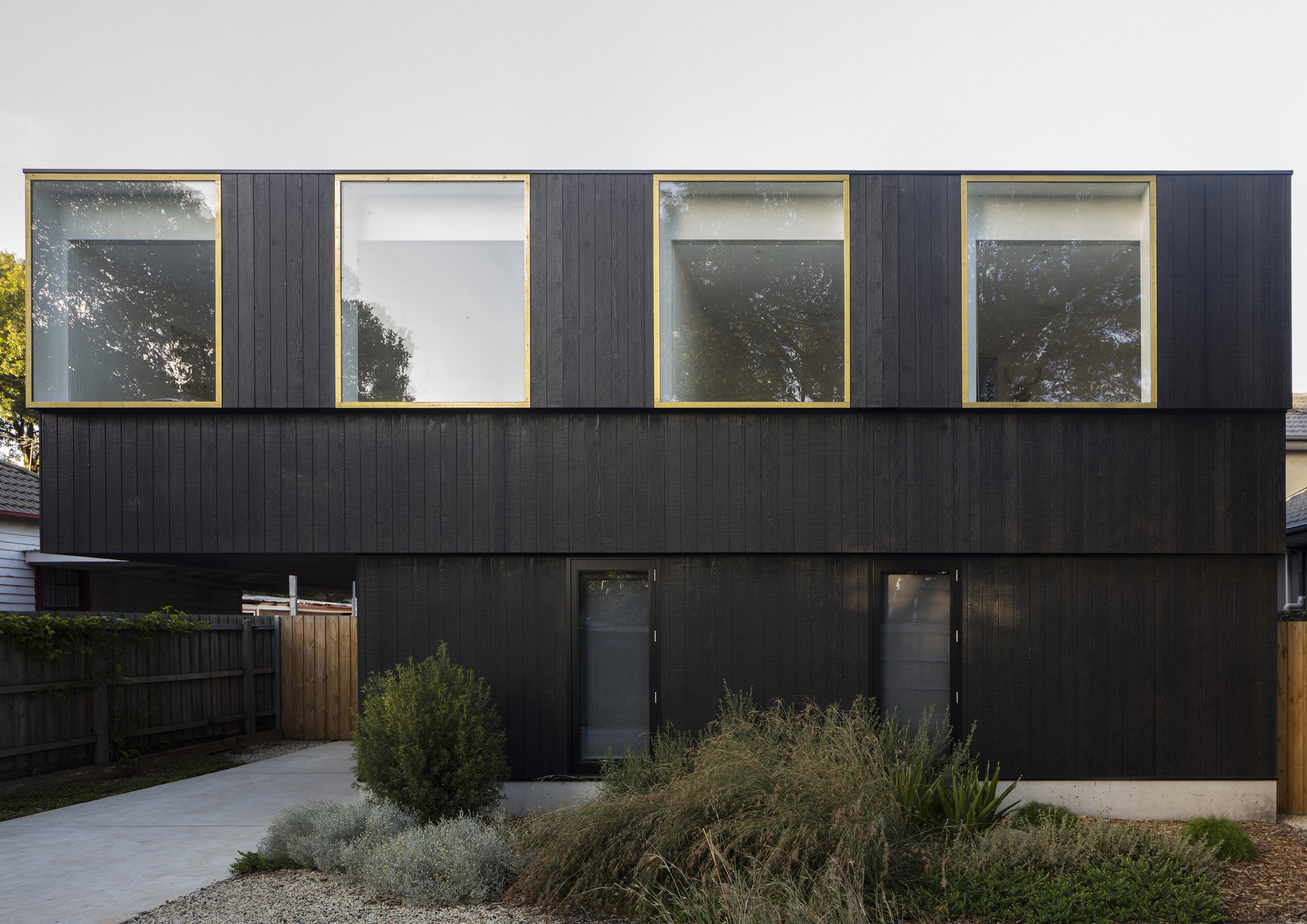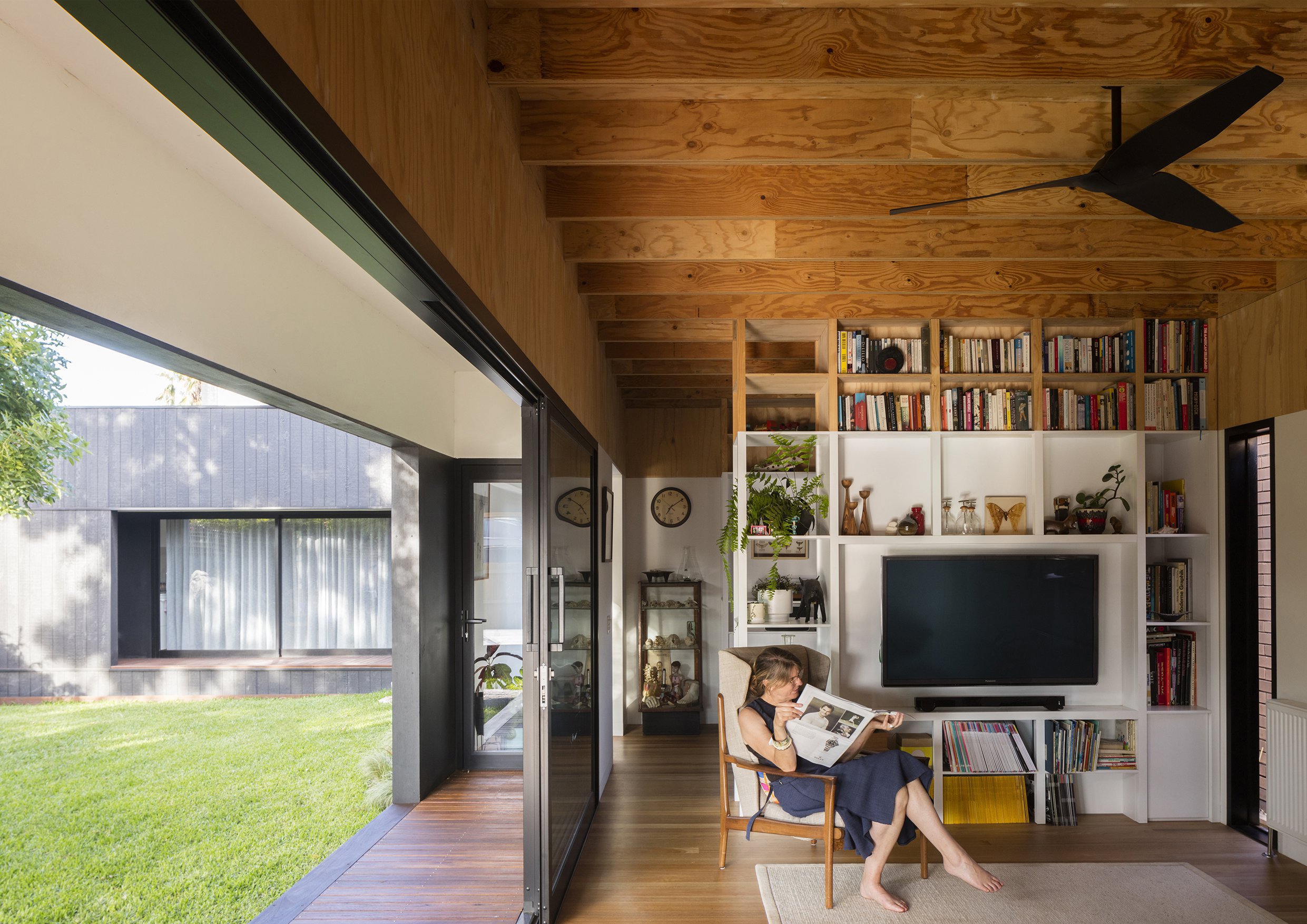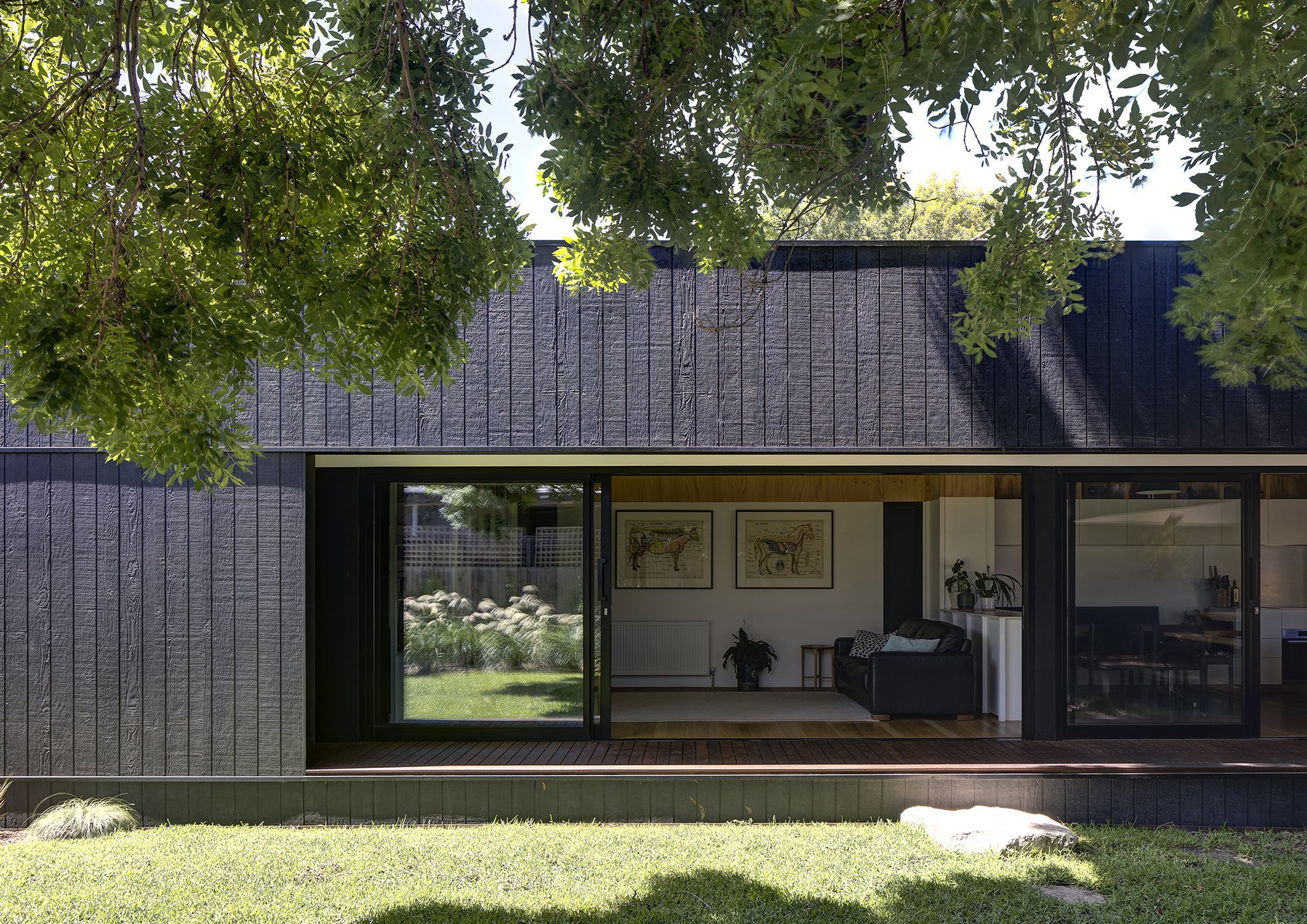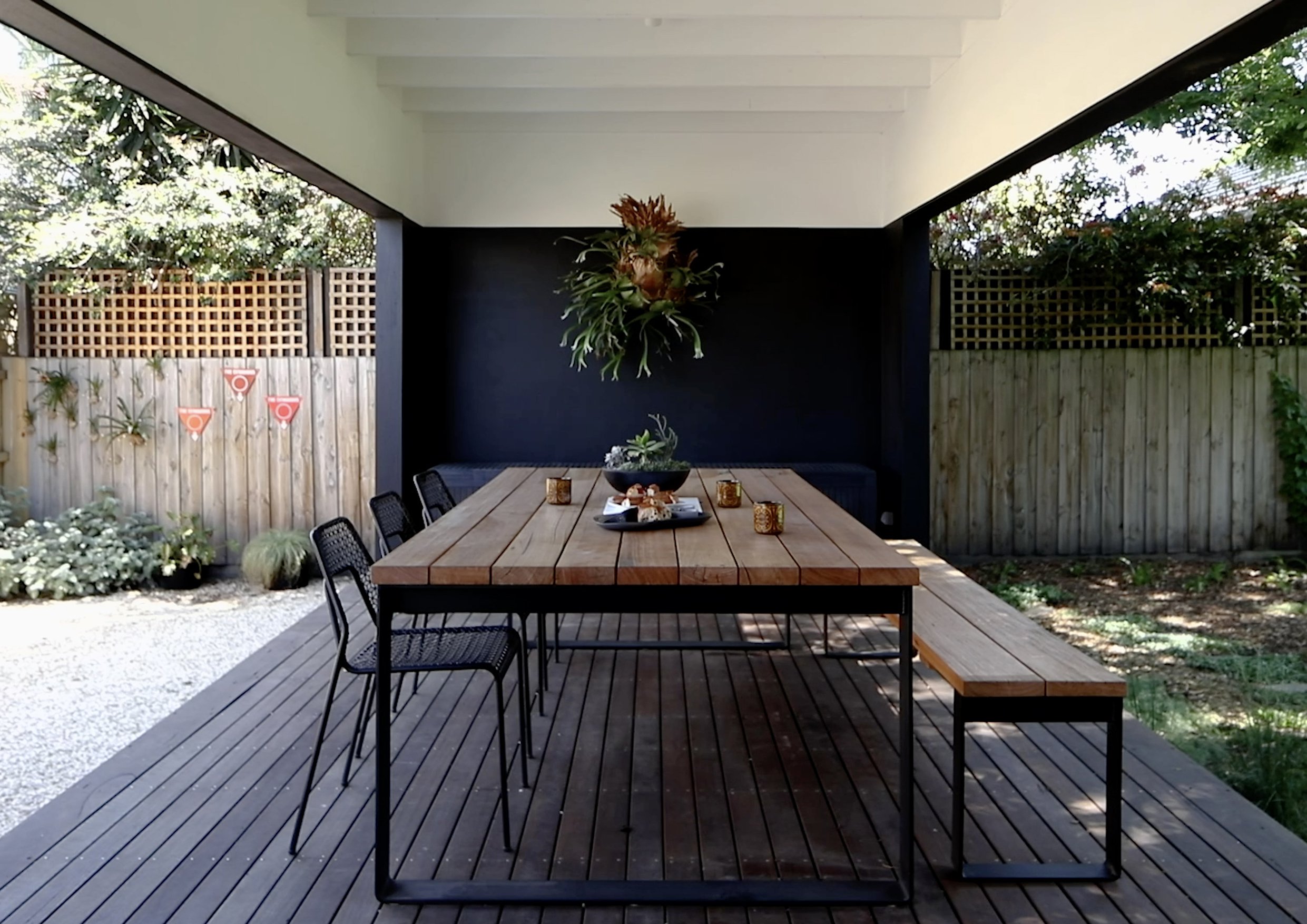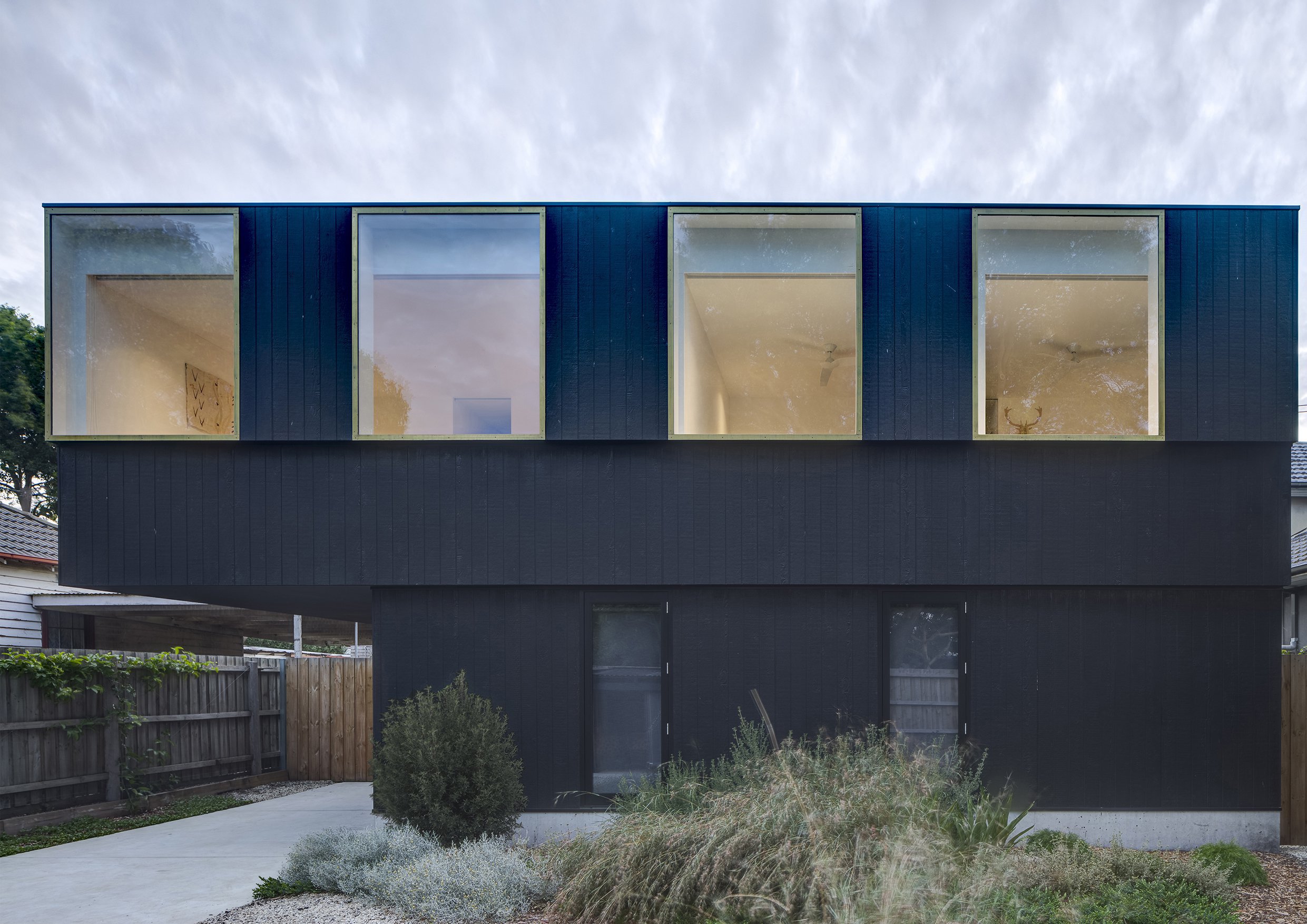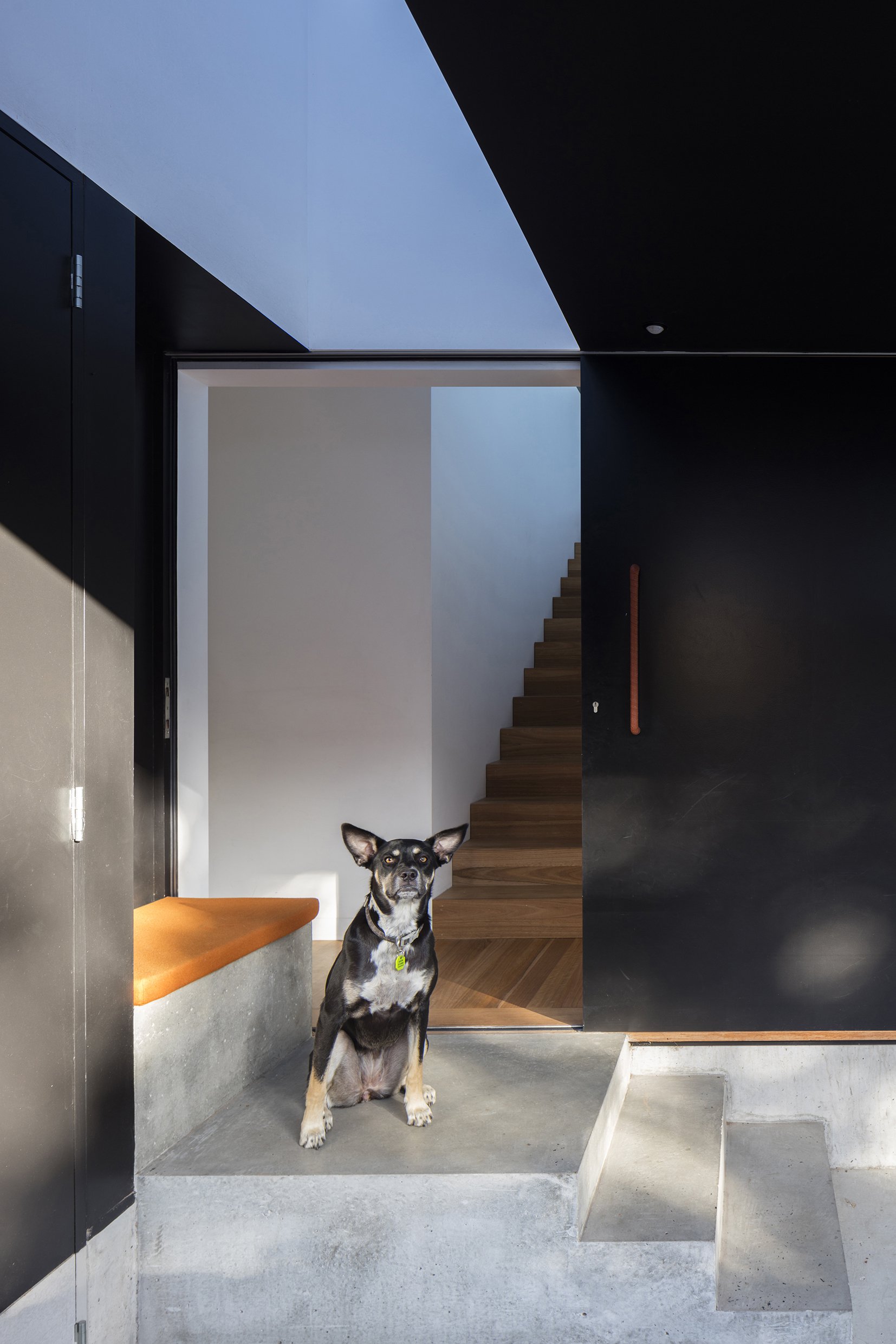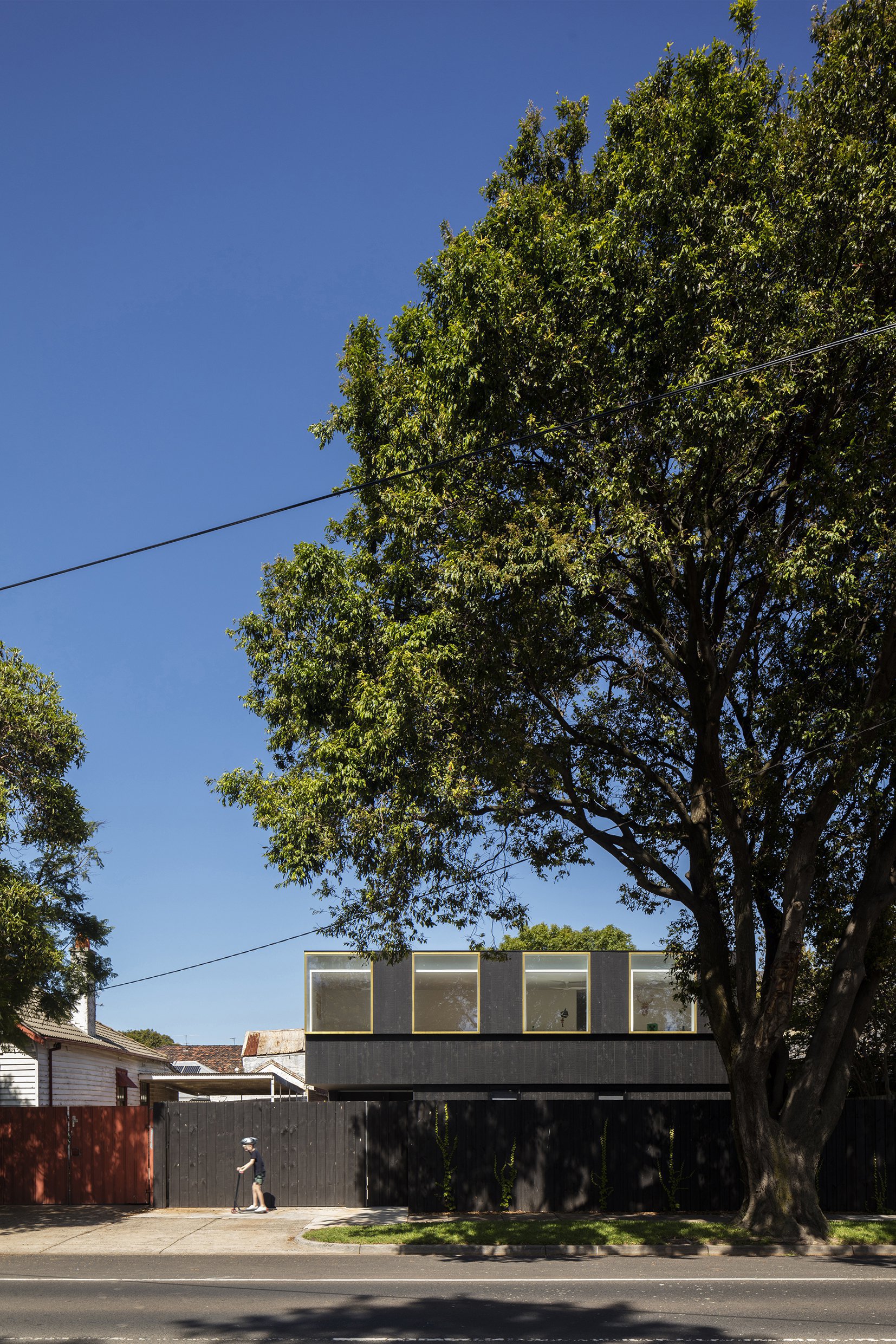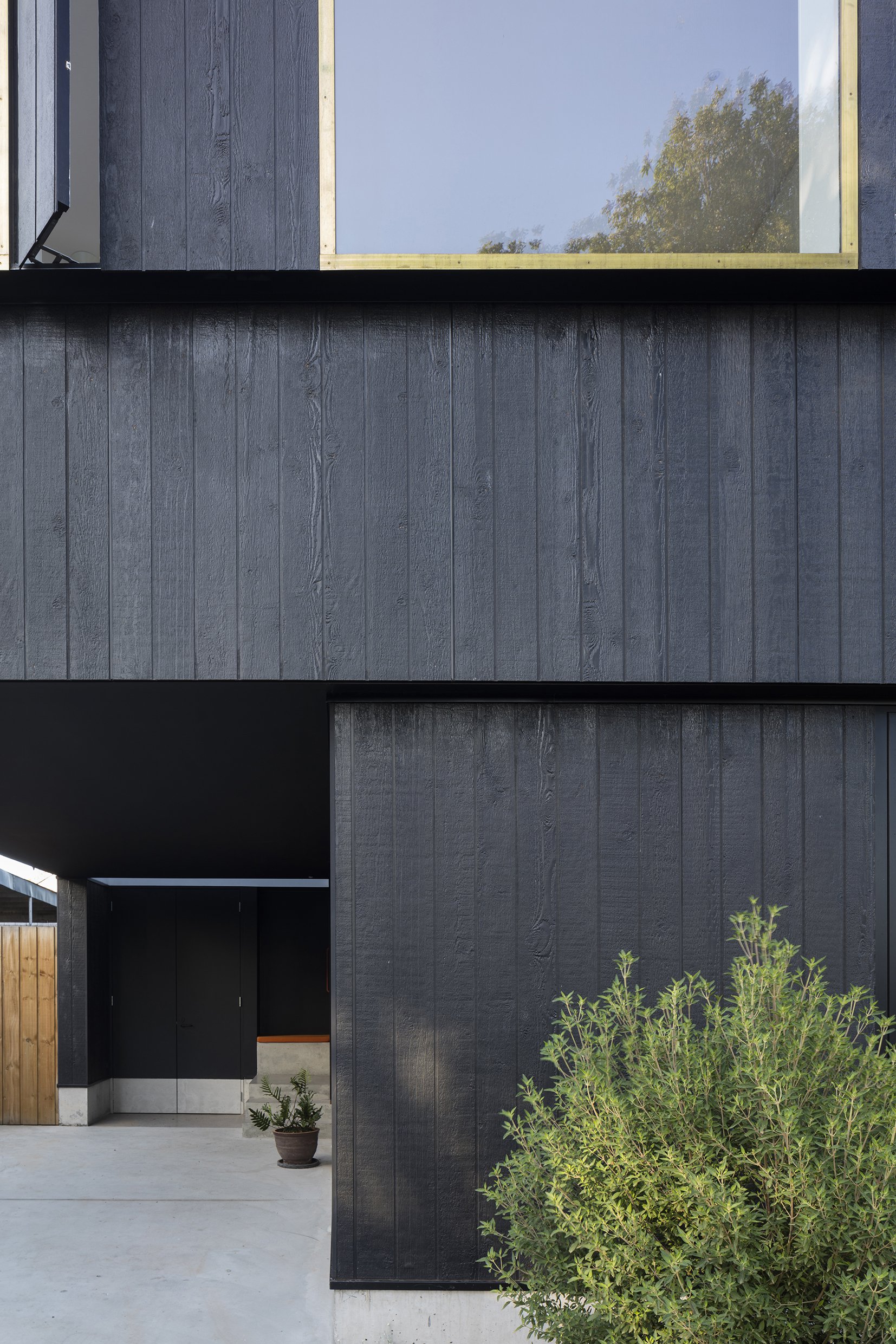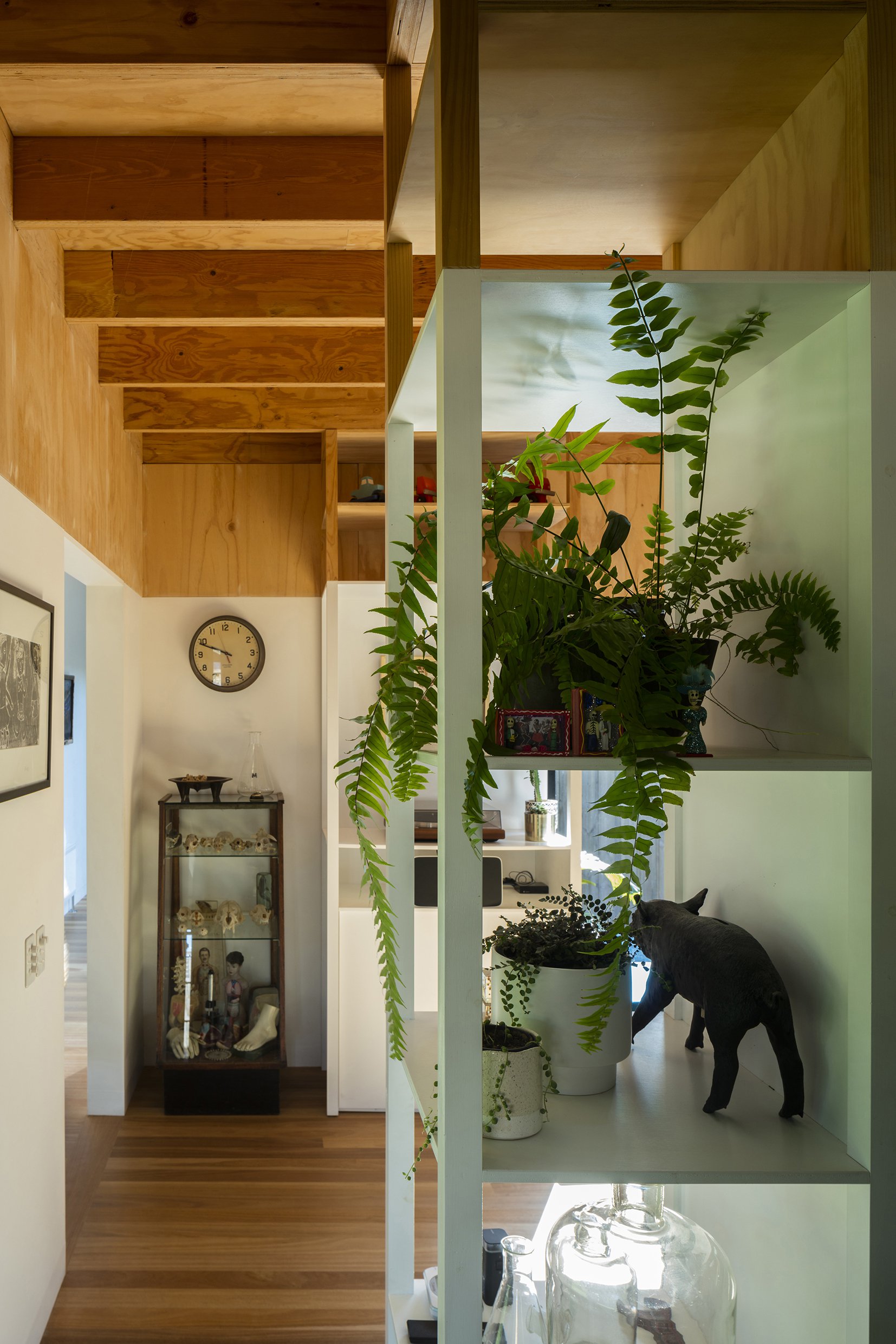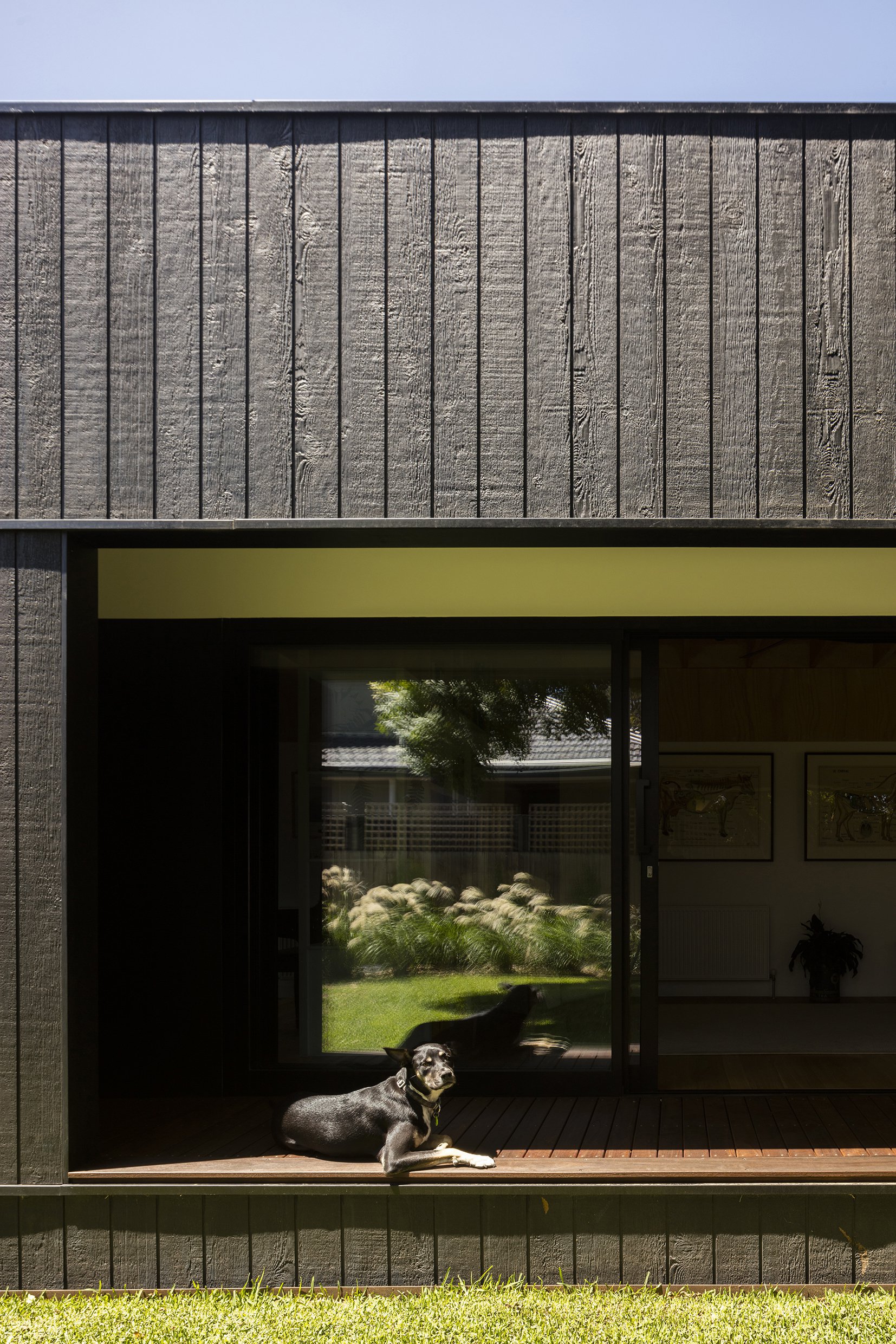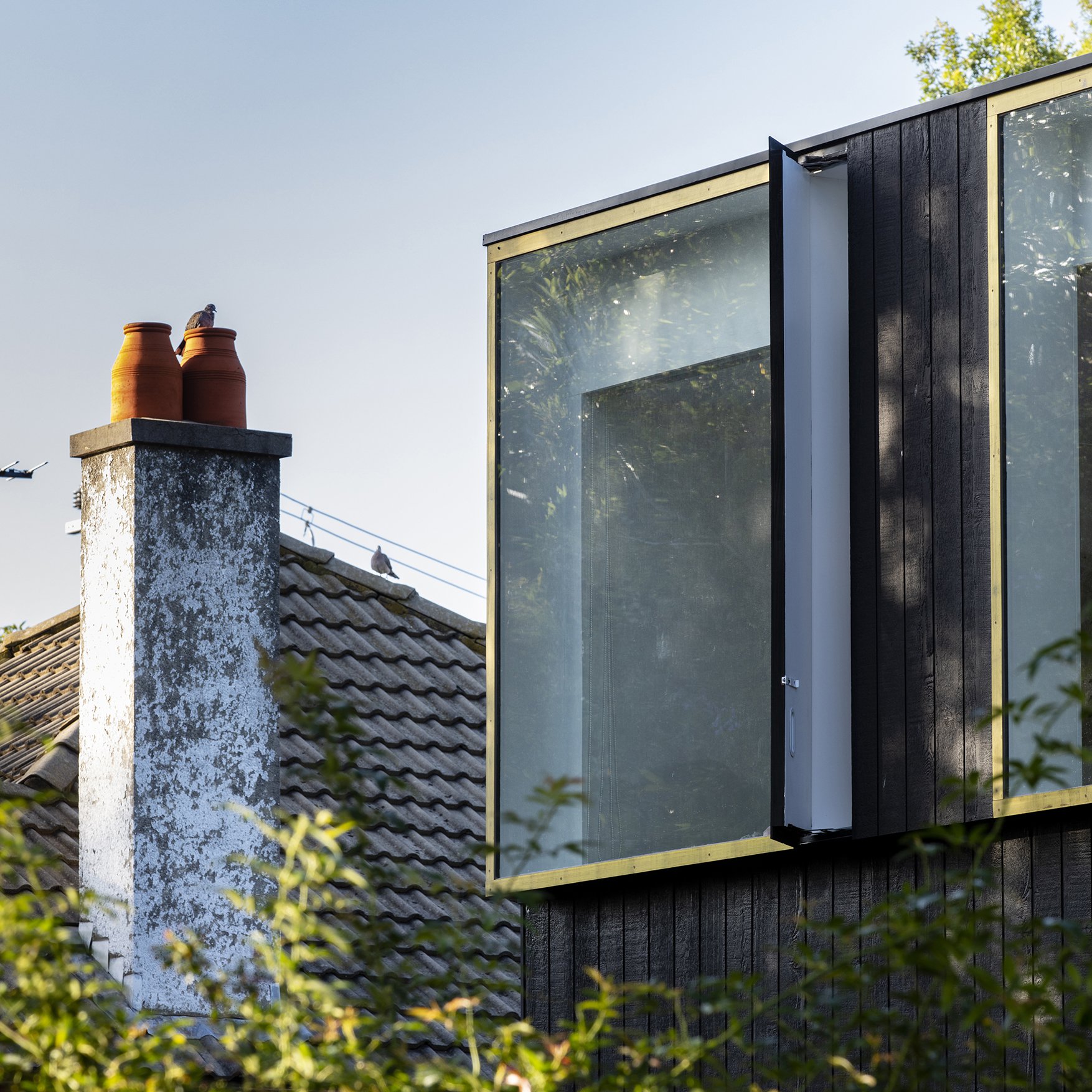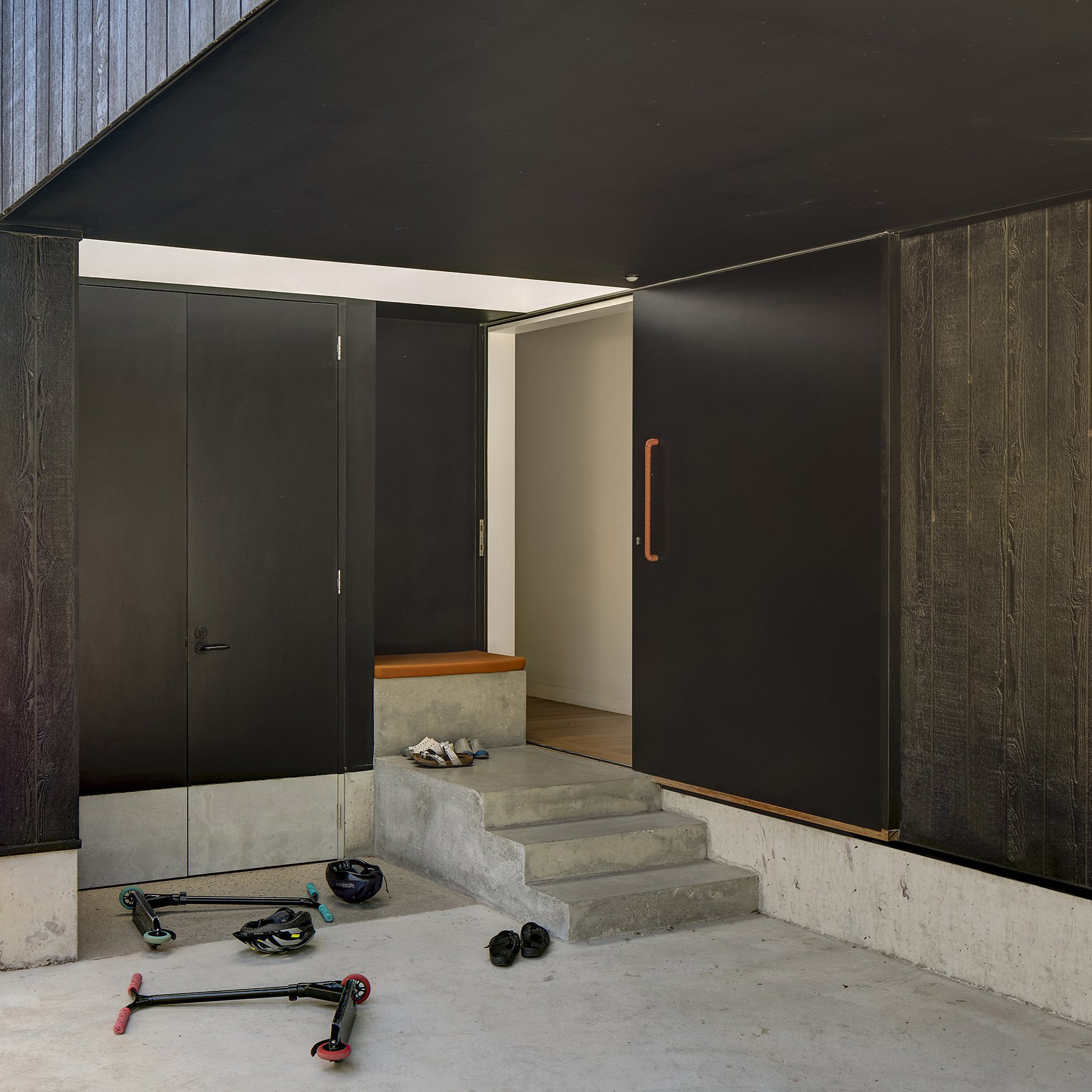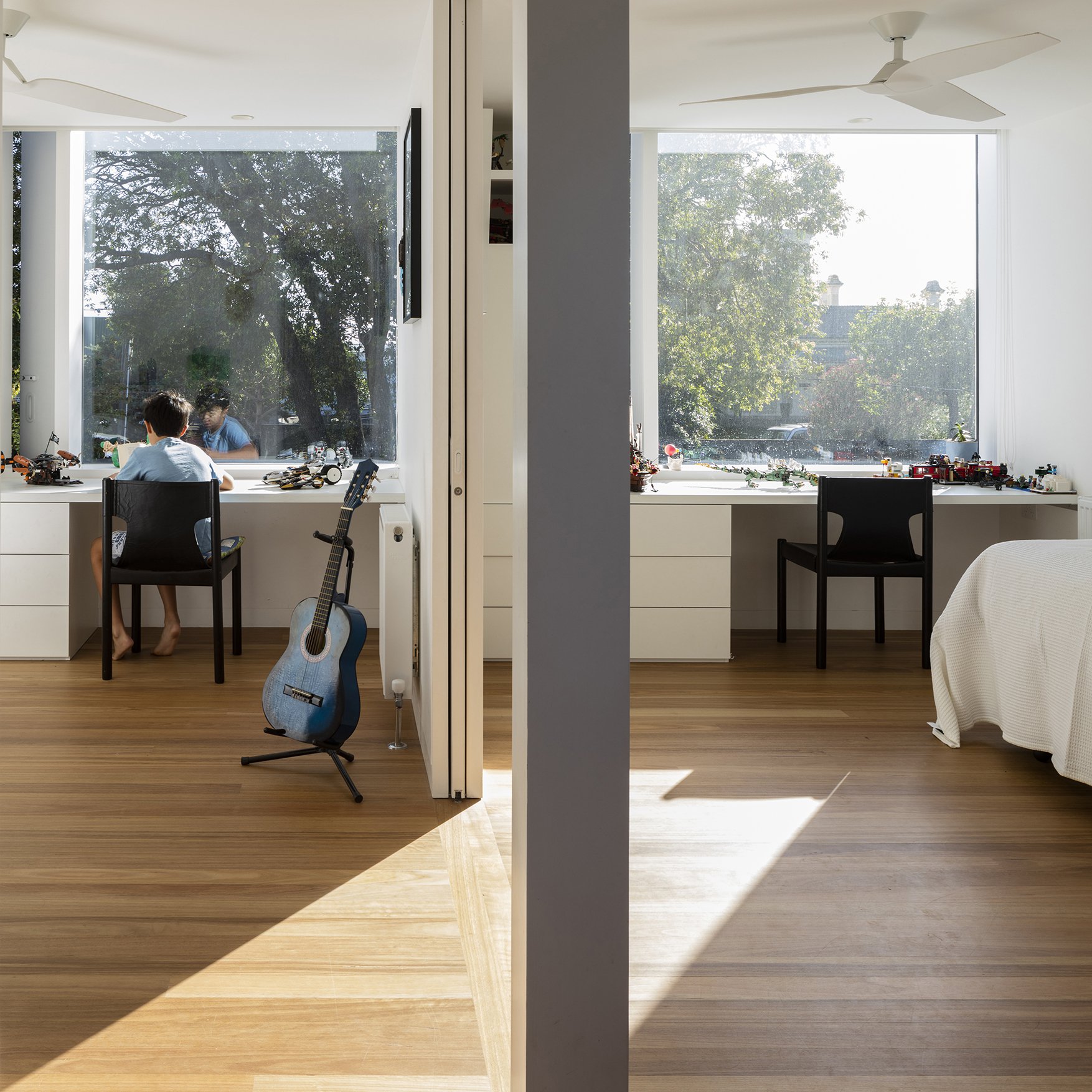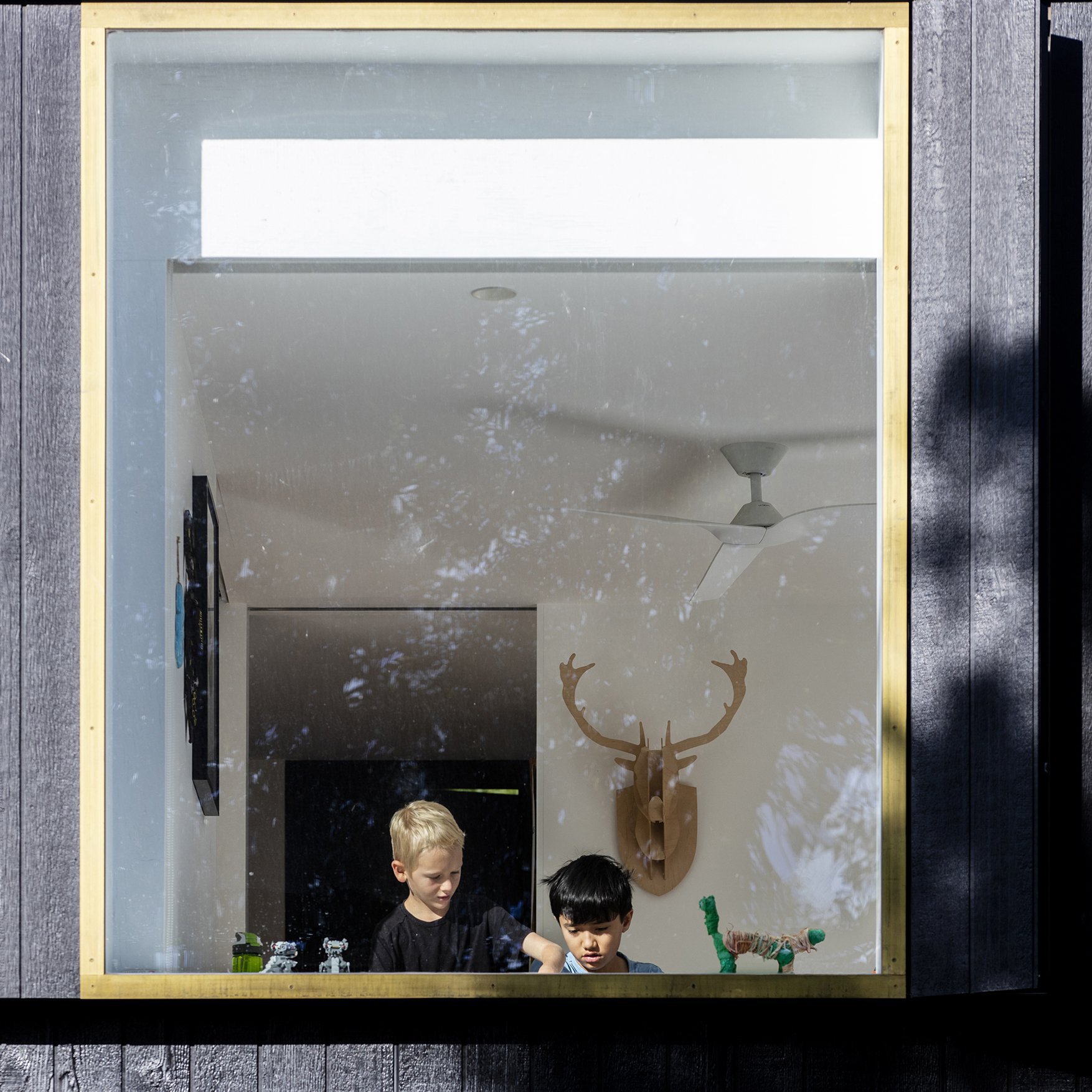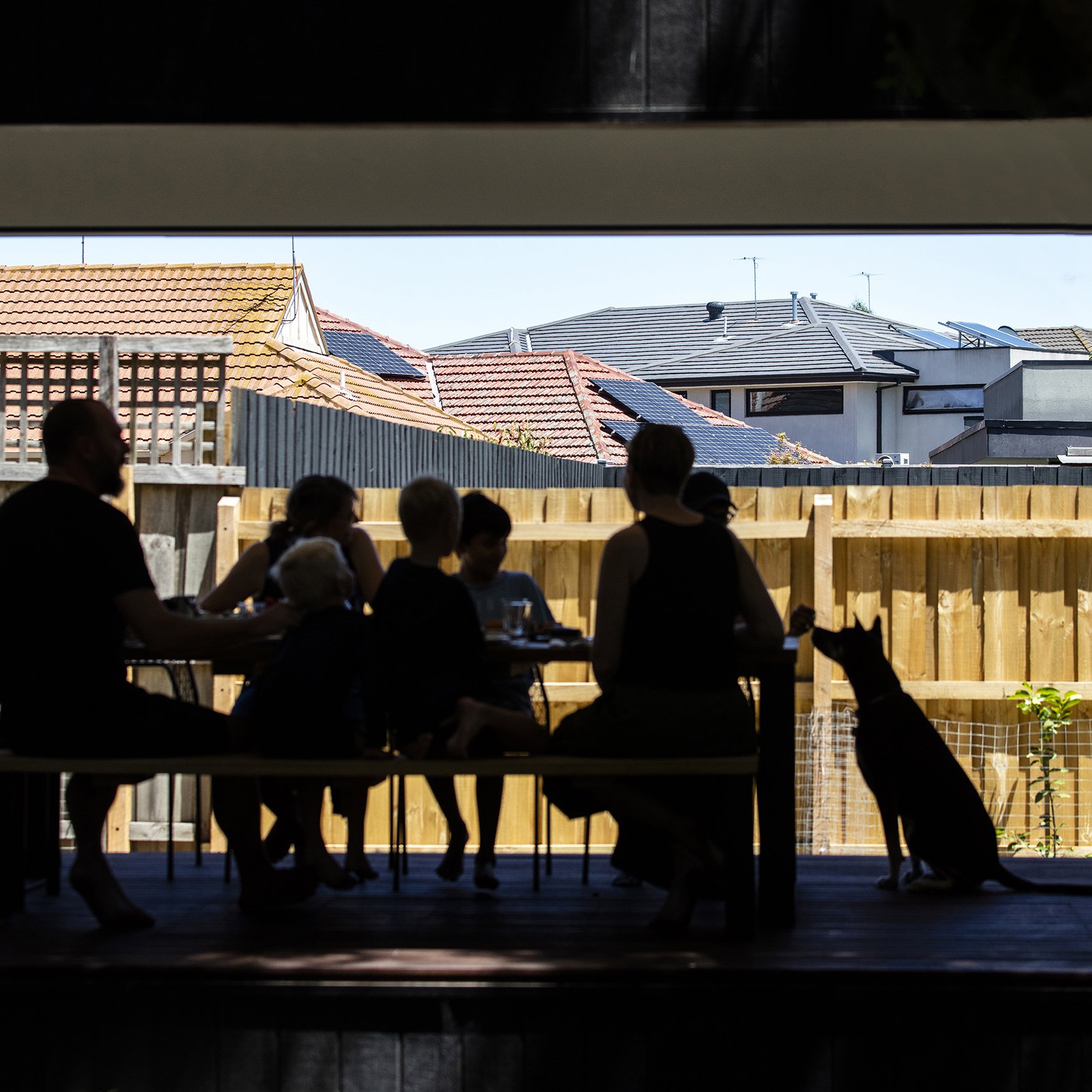 Team
Anita Panov, Andrew Scott, Justine Anderson, Josh Sleight, Li Li Chan & Natalie Ho
Awards
AIA VIC Harold Desbrowe-Annear Award
National Houses Commendation for New House
In 2011, we moved to Christchurch to be closer to elderly grandparents. The earthquake sent us back to Melbourne, where we began thinking about how all three generations could be together.
We investigated an off-the-shelf dual occupancy but instead engaged Panov—Scott. After discussions about wants, needs, budgets and reality, designs were settled and built.
Now we live in a house we love. Walls slide open, sections can be shut off. Surprises abound and nature brings calm to every room.
It is a home that celebrates the nature of family.
This project is both a model for more responsive and responsible housing, as well as being home to three generations of the one family.
The current configuration of the home includes a long, double storey, three-bedroom house stretching to the rear boundary for the younger generations. While at the front of the lot, the grandparents enjoy a compact single storey, two-bedroom house.
That configuration might momentarily transform into a single large 5 bedroom home, or doors slide to make entwined dwellings in a 4/1 bedroom combination. Possible alternate configurations include the simple bifurcation of an upstairs bedroom to enable a 4/2 bedroom configuration, or one of the adjacent bedrooms might be enlarged to enable two 3/1 bedroom dwellings. With this mutability so easily achieved, the house enables an enviable resilience to circumstance.
This project was achieved on a very lean budget. The structure is timber with few pieces of steel, one being to enable the front cantilever, another for lateral stability in the long living room. Otherwise the structure is ply braced pine and lvl. The footings are screw piles, which brought the project out of the ground in a week. The concrete upstand on the front façade is an above-ground footing and restrains the cantilever. Other than that concrete work, the structure is reversible.
The light enters into spaces in winter and spaces are shaded in summer, the wonderful retained trees overhead bring birds, moving shade and character. Our hope is that the flexibility and inherent amenity within the architecture will give this structure, and our clients, a long and fruitful life.