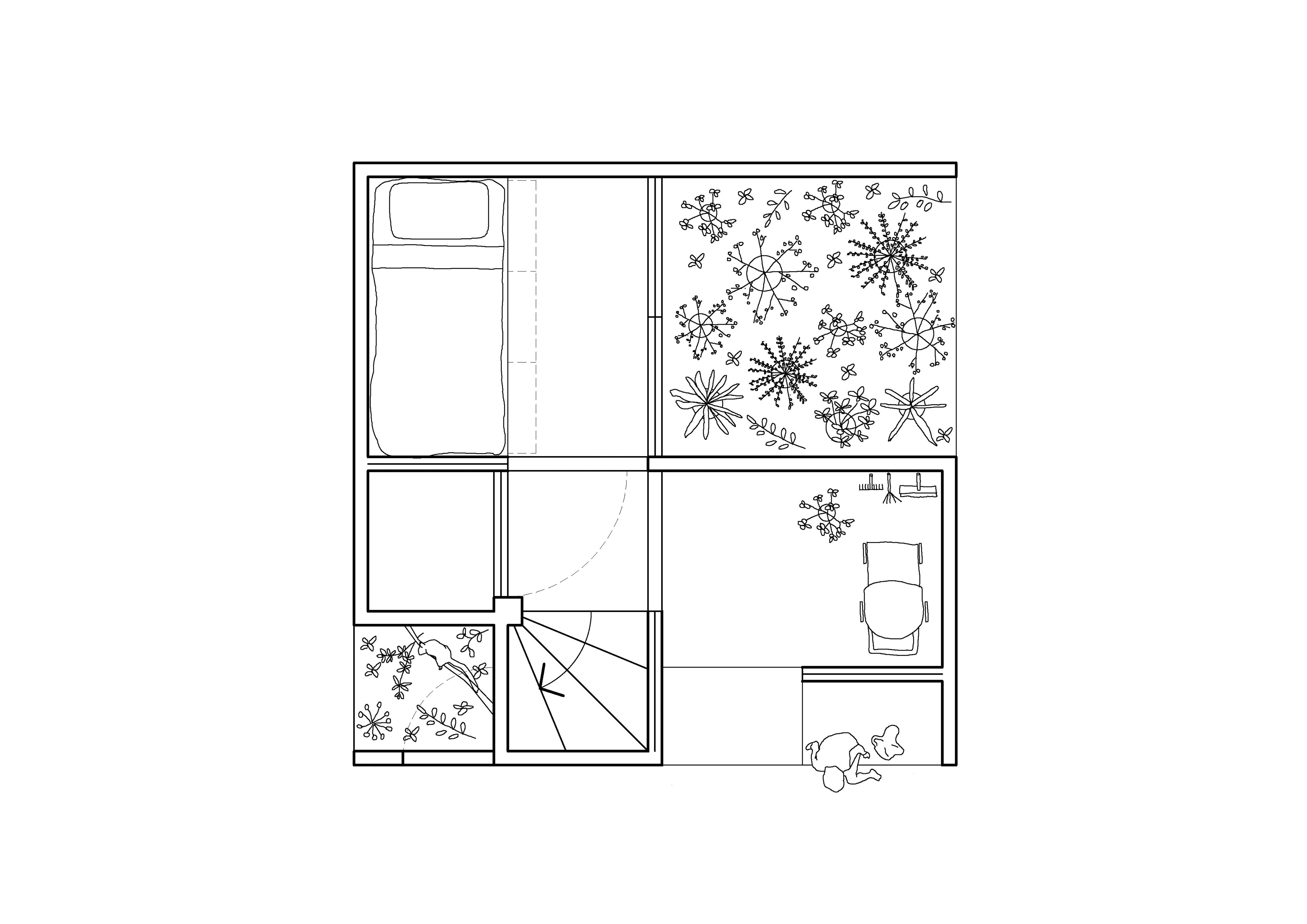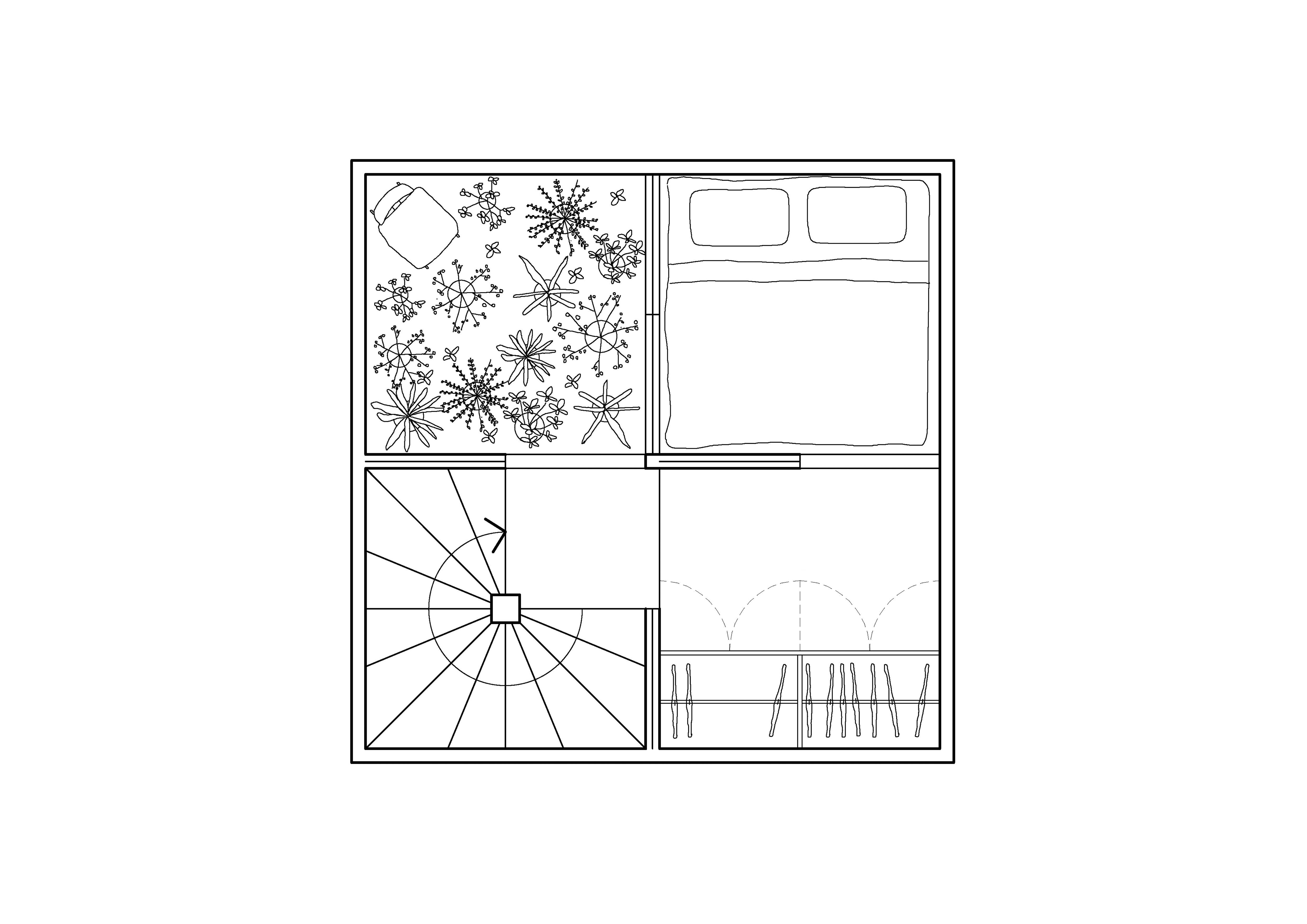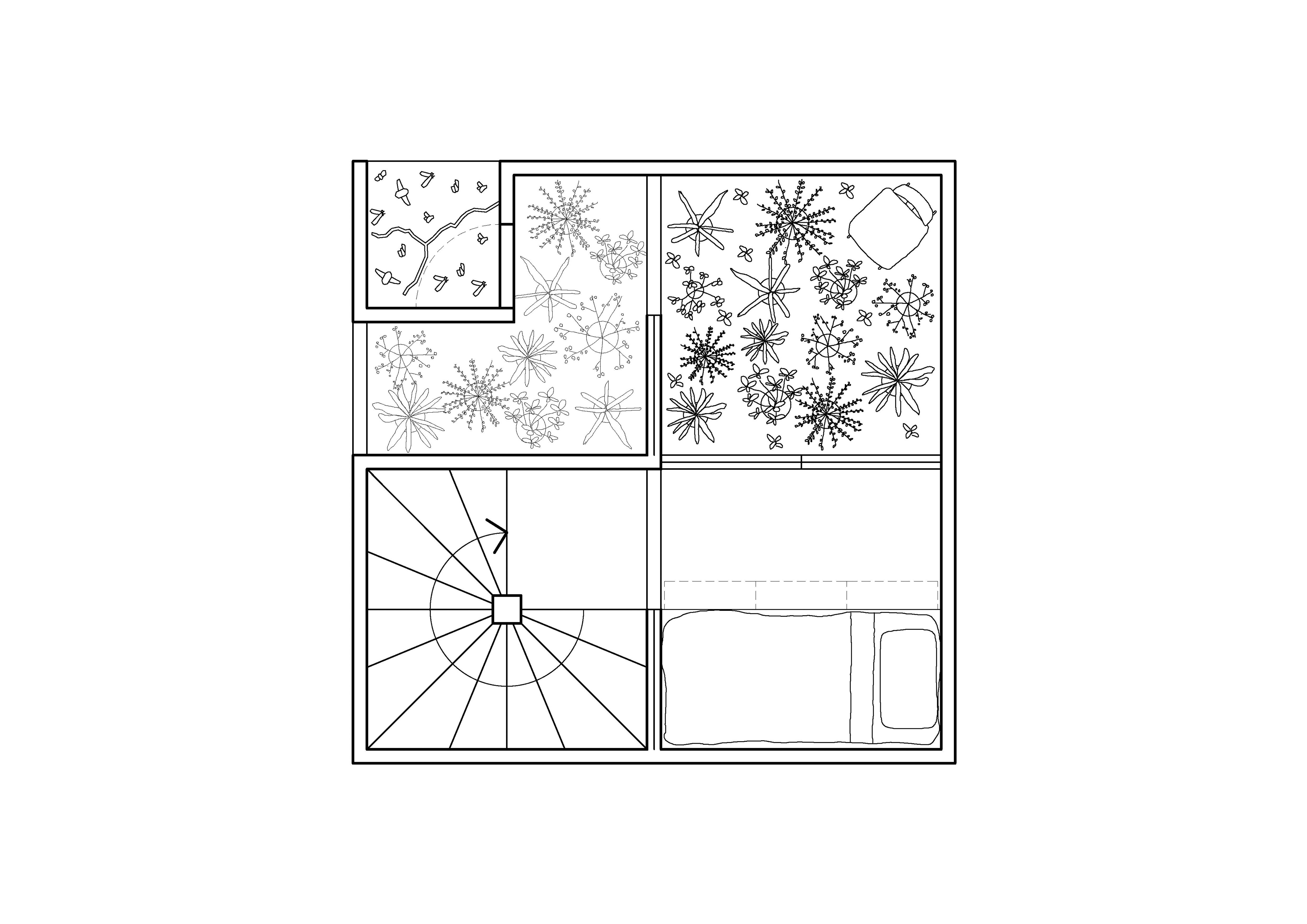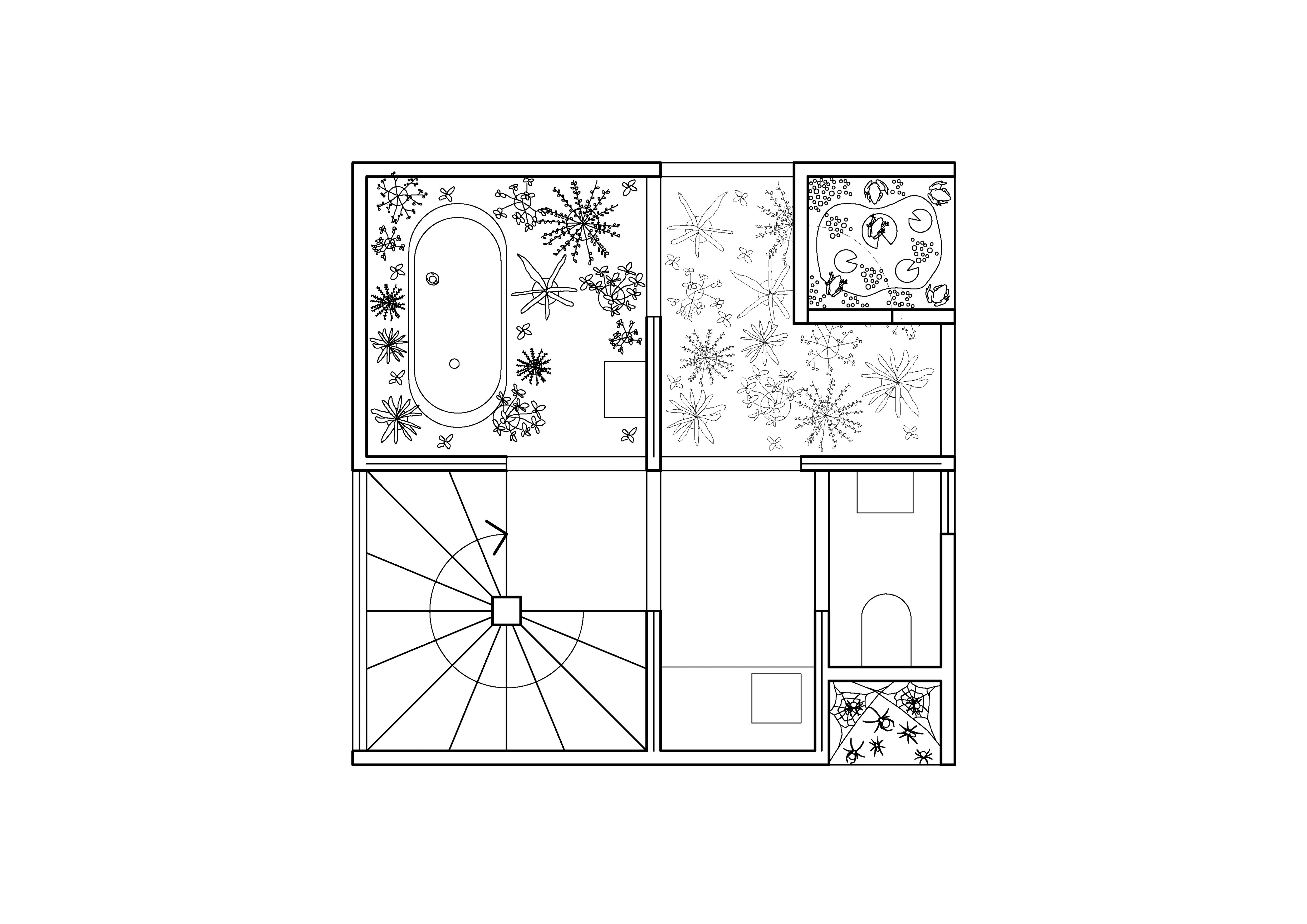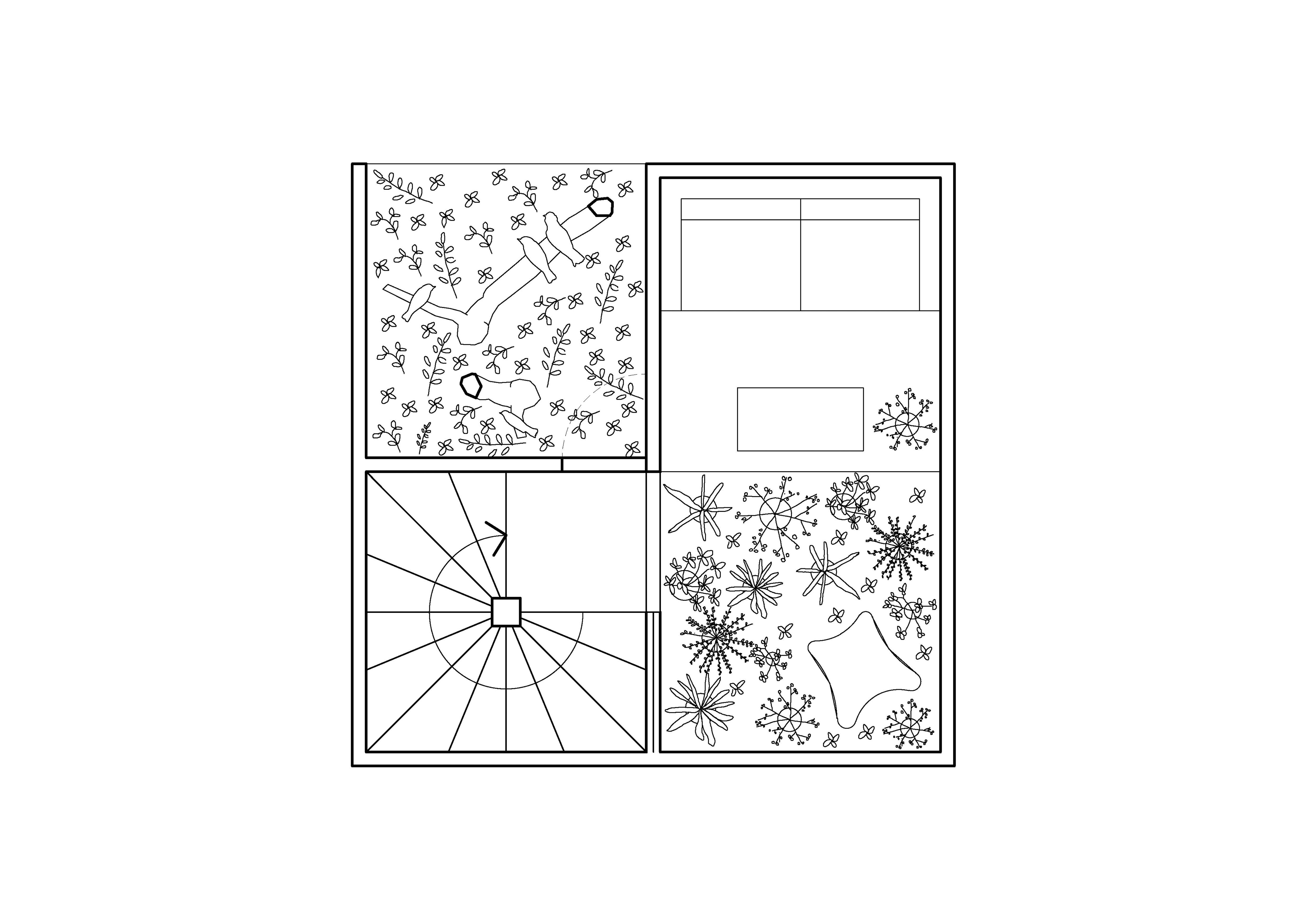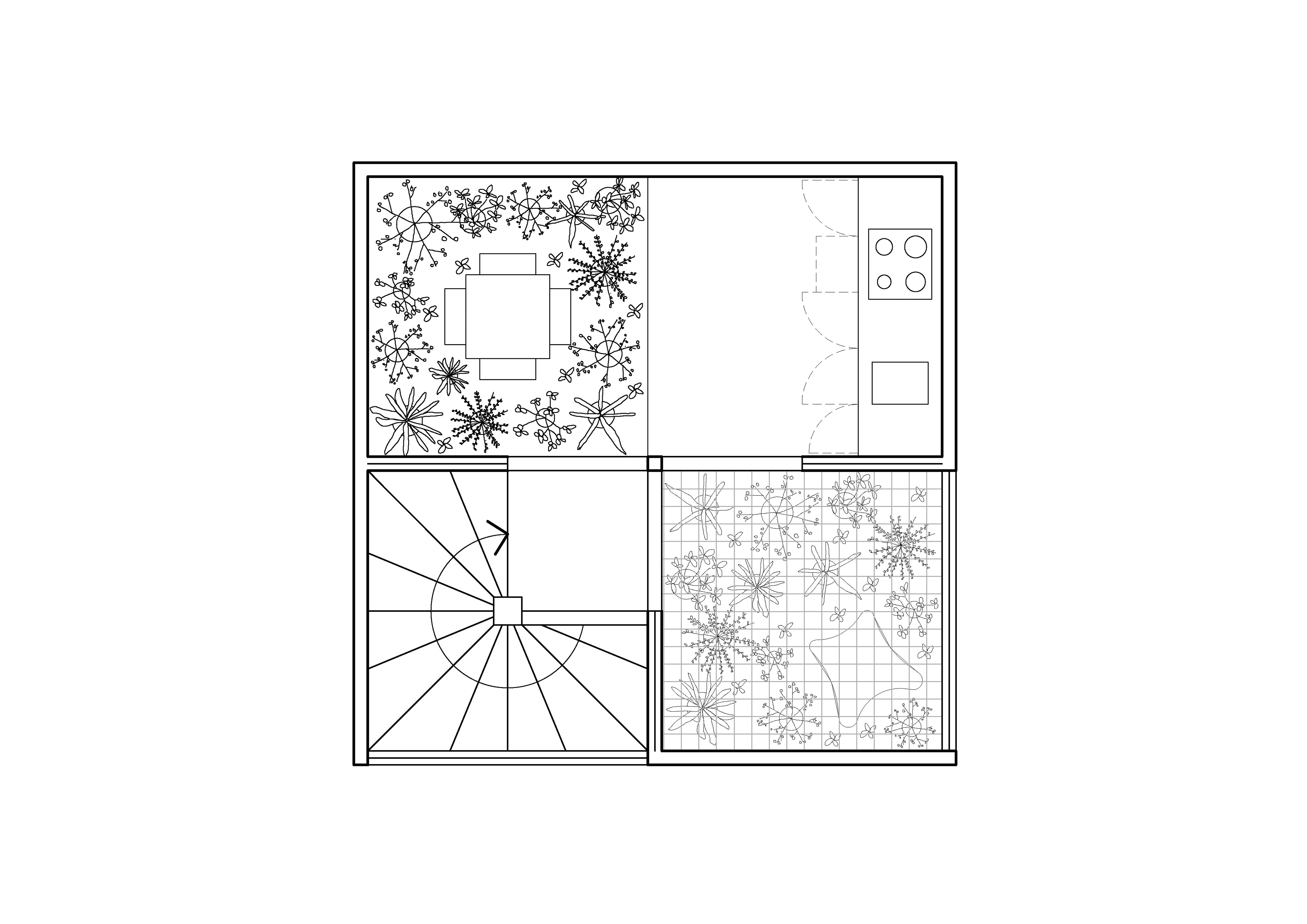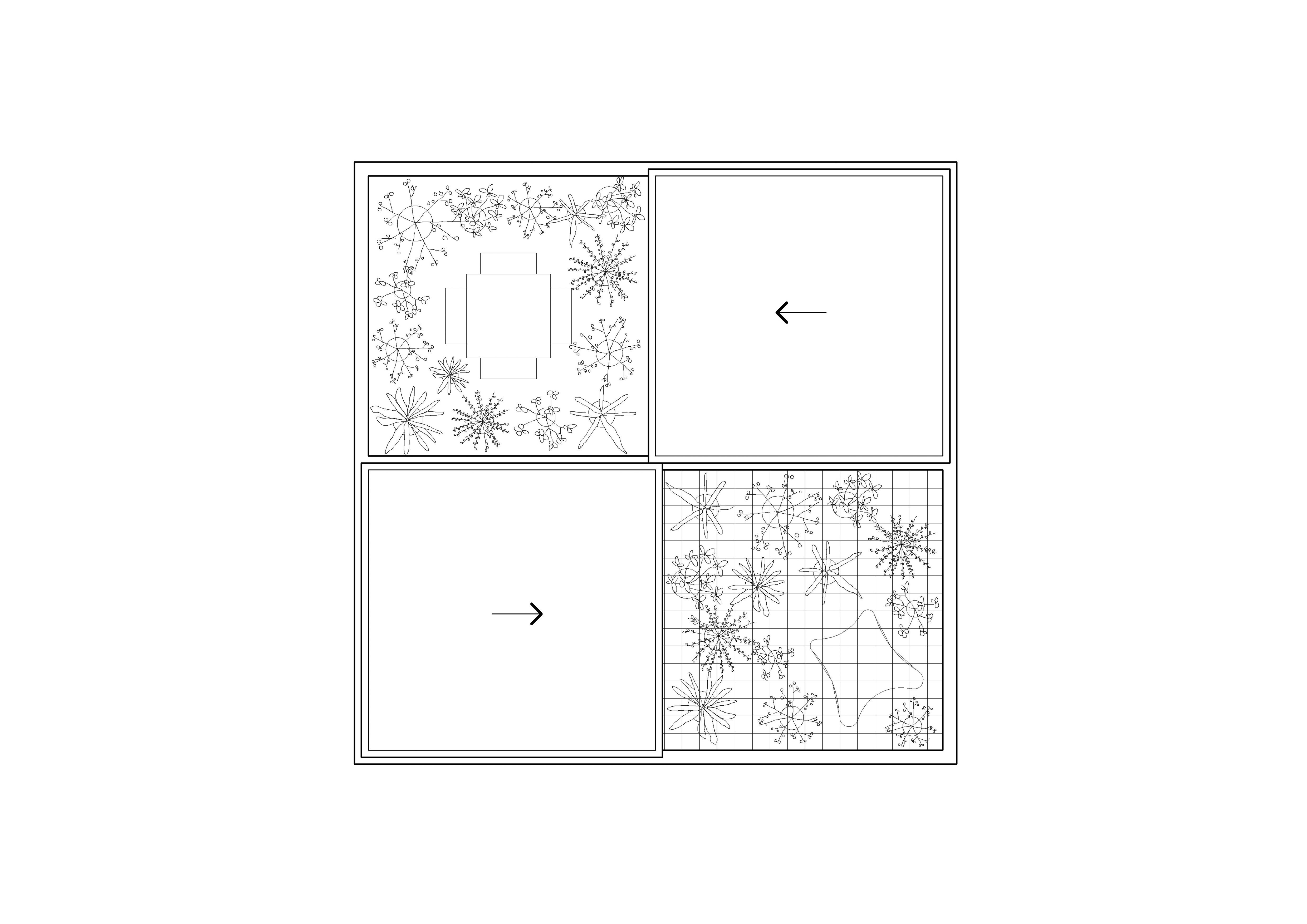 Team
Anita Panov, Andrew Scott, Justine Anderson, Josh Sleight & Kien Van-Young
Panov—Scott was engaged by Green magazine to prepare a speculative design for the Mini Living - Invert Exhibition. House of Houses is the resultant project and as the name suggests accommodates 7 distinct houses, or habitats, for species native to the central business district. Those habitats include; House 1, for a young family of four; House 2, for mammals; House 3, for insects; House 4, for bees; House 5, for amphibians; House 6, for arachnids; and House 7, for birds.
The site for the design is surrounded by tall office buildings, which led us to thinking about how a structure can be quite introverted, to protect those who would dwell within, but at the same time that the resulting structure might be incredibly generous for those around. This led us to make the plans above, which are about poche, spaces within spaces. 
The design is based on a module of 2 cubic metres, the size of a bed cannot really get much smaller in length. But then because that resultant space is pretty tight, we planned each room with an associated horizontal connection to a garden, and within the garden, a vertical connection to a double height space. This gives the rooms flexibility and enables connectivity within the house as a whole.
The spatial script that evolved also allowed us to make the openings in the external facades that are quite small and always offset to the spaces they serve, which enables privacy via a very limited direct line of sight.
The notion of the home as a castle is prevalent in Australian society. This notion defines domestic space by creating a perimeter condition, which enables the exclusion of all else but those who exist within. There are exceptions to this rule of exclusion, being instances in which people are invited within (guests), domesticated animals (pets) and cultivated landscapes (gardens).
Our observation is that as population density increases, and is intensified in urban environments, the exclusionary condition is amplified, perhaps even to the extent that there is little common space left to support natural systems. This project suggests for us a more altruistic way of establishing a home. One which acknowledges that those who live in our cities must once again engage more immediately in the stewardship of the natural systems around us.