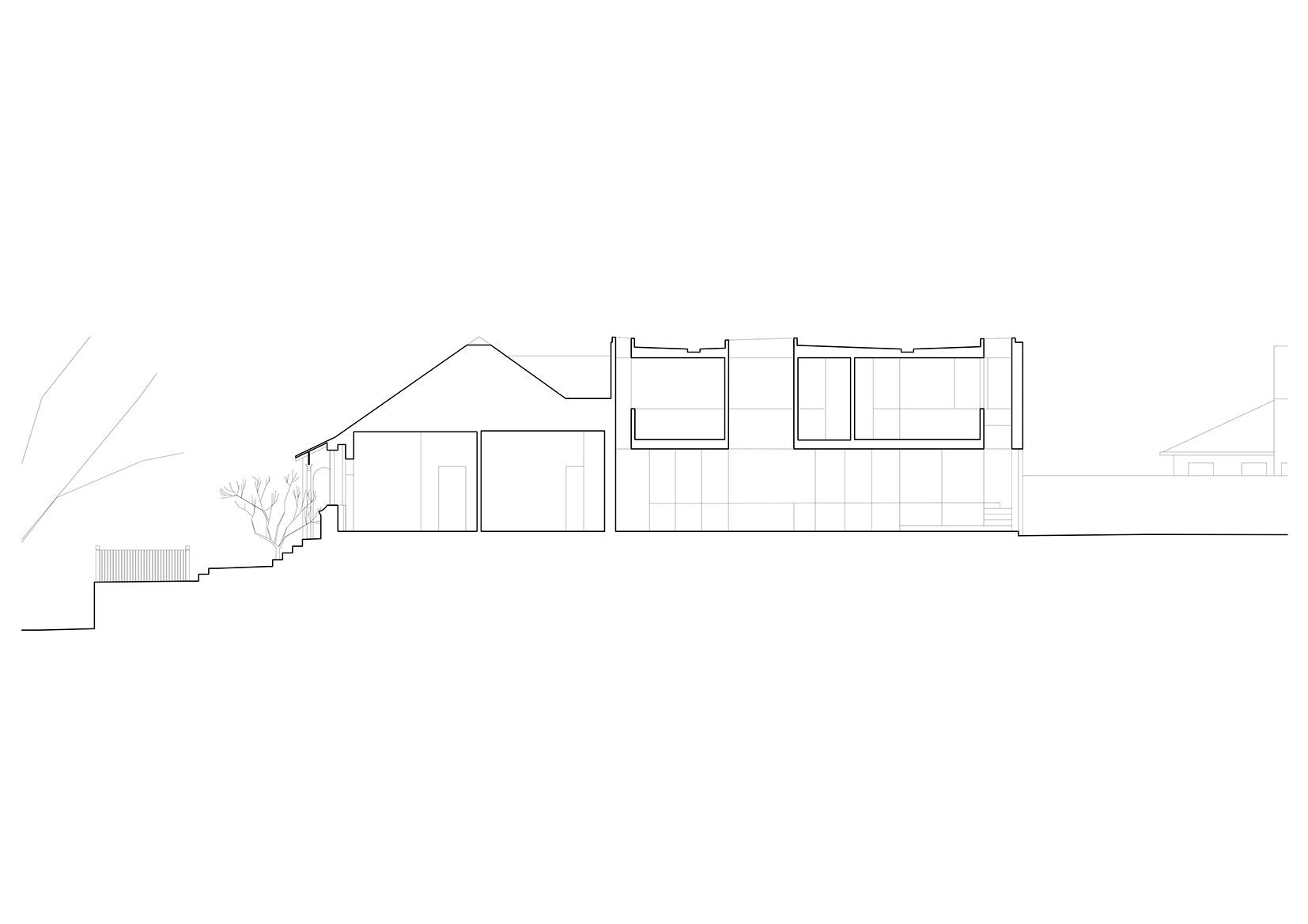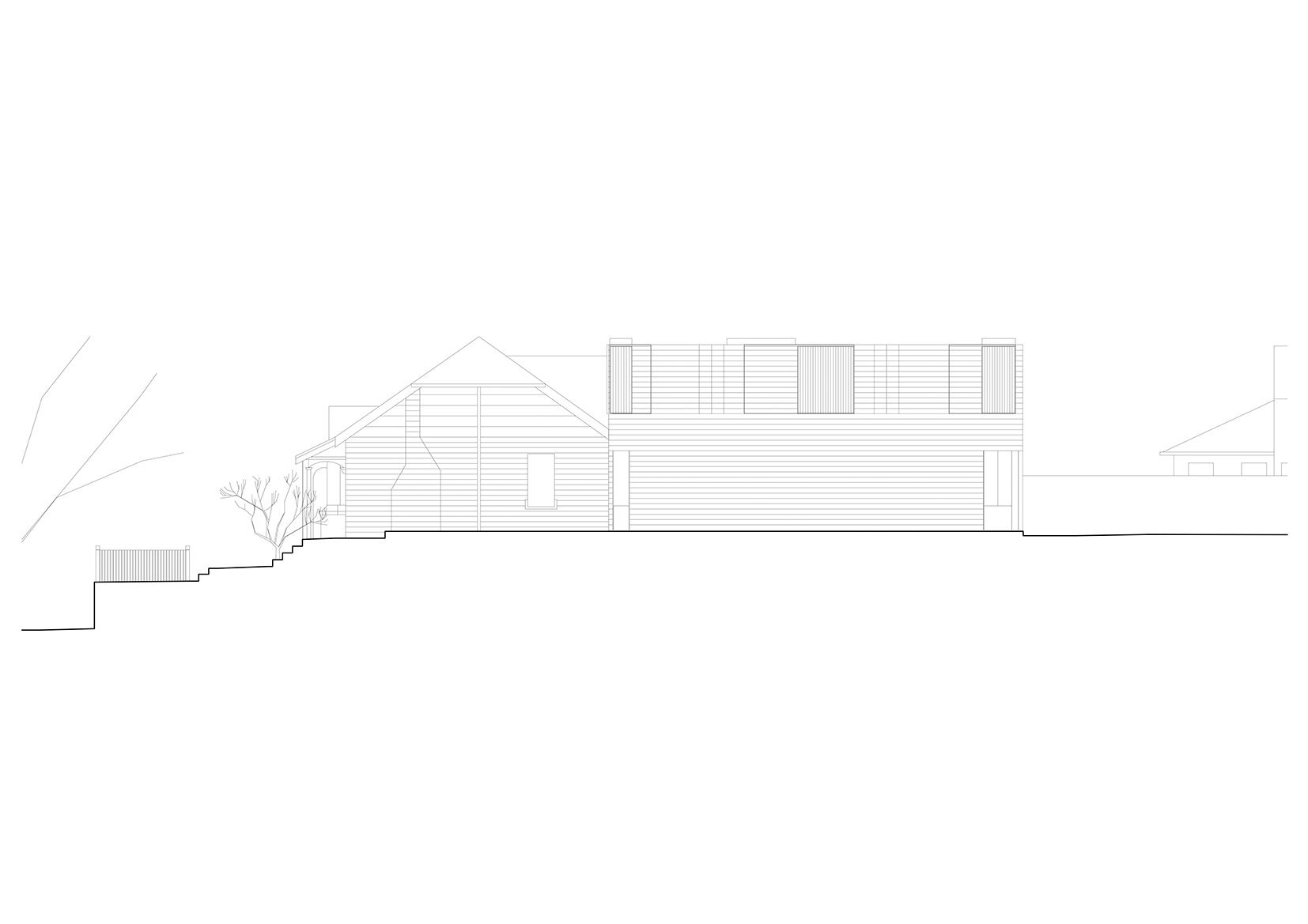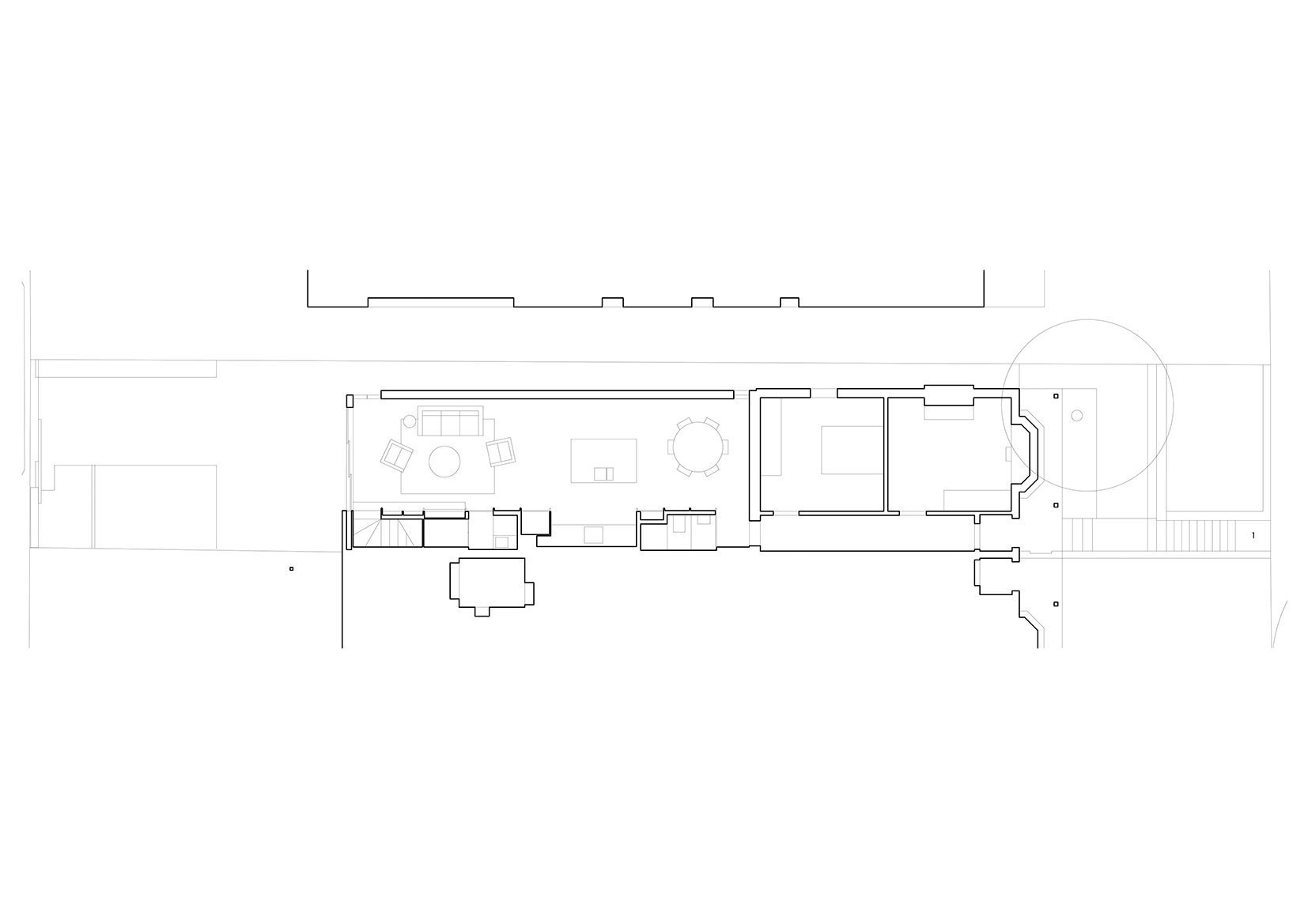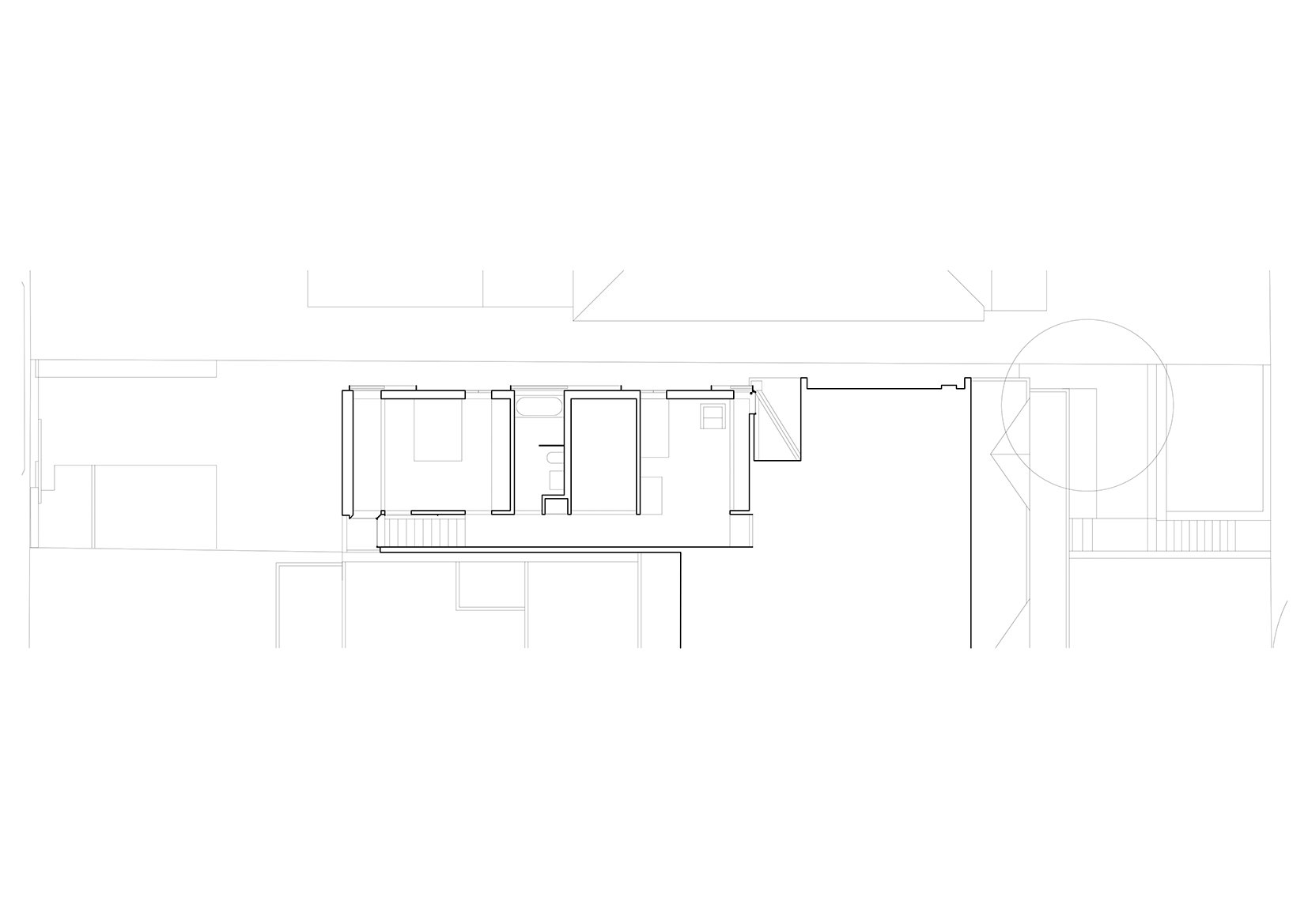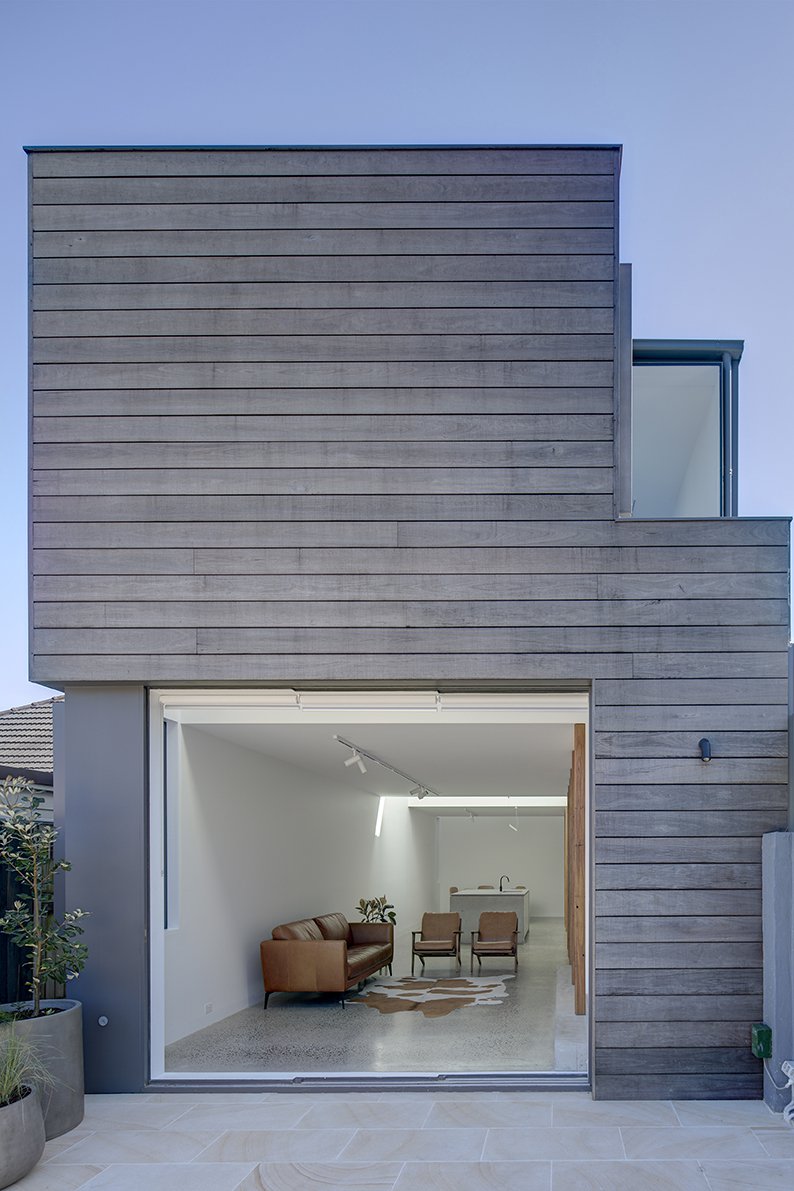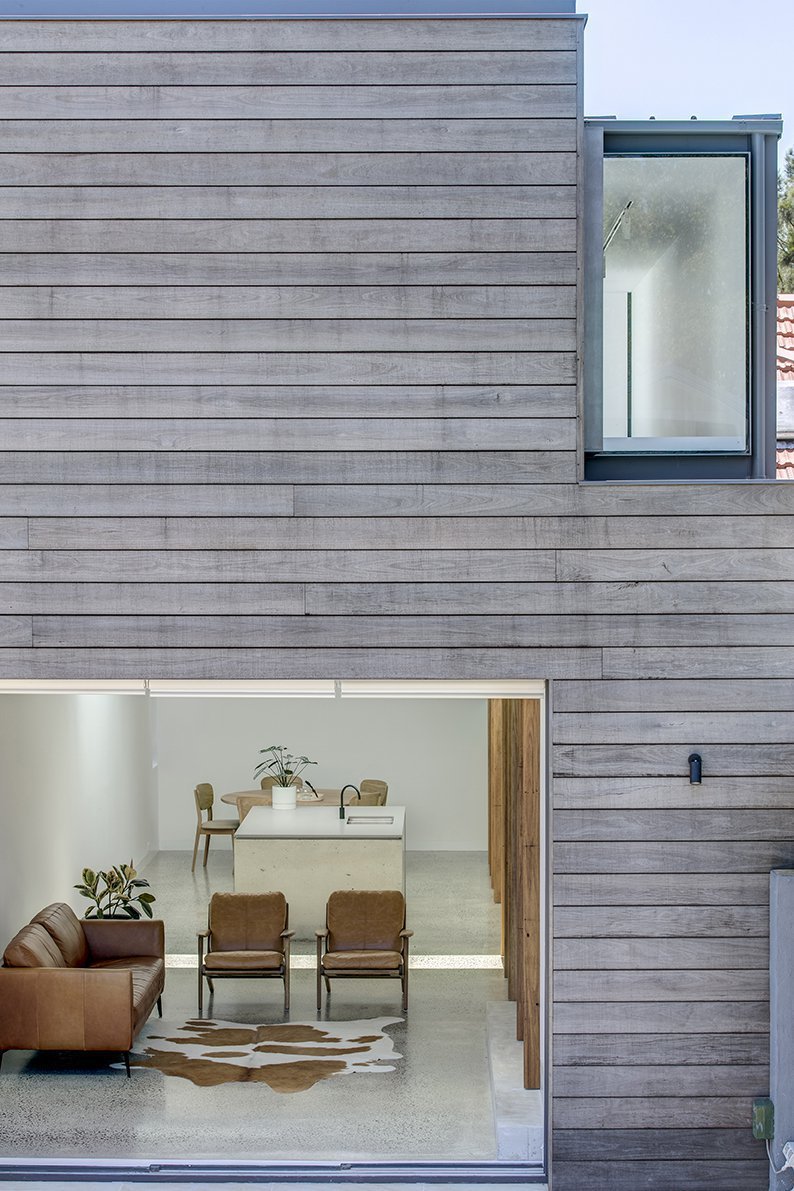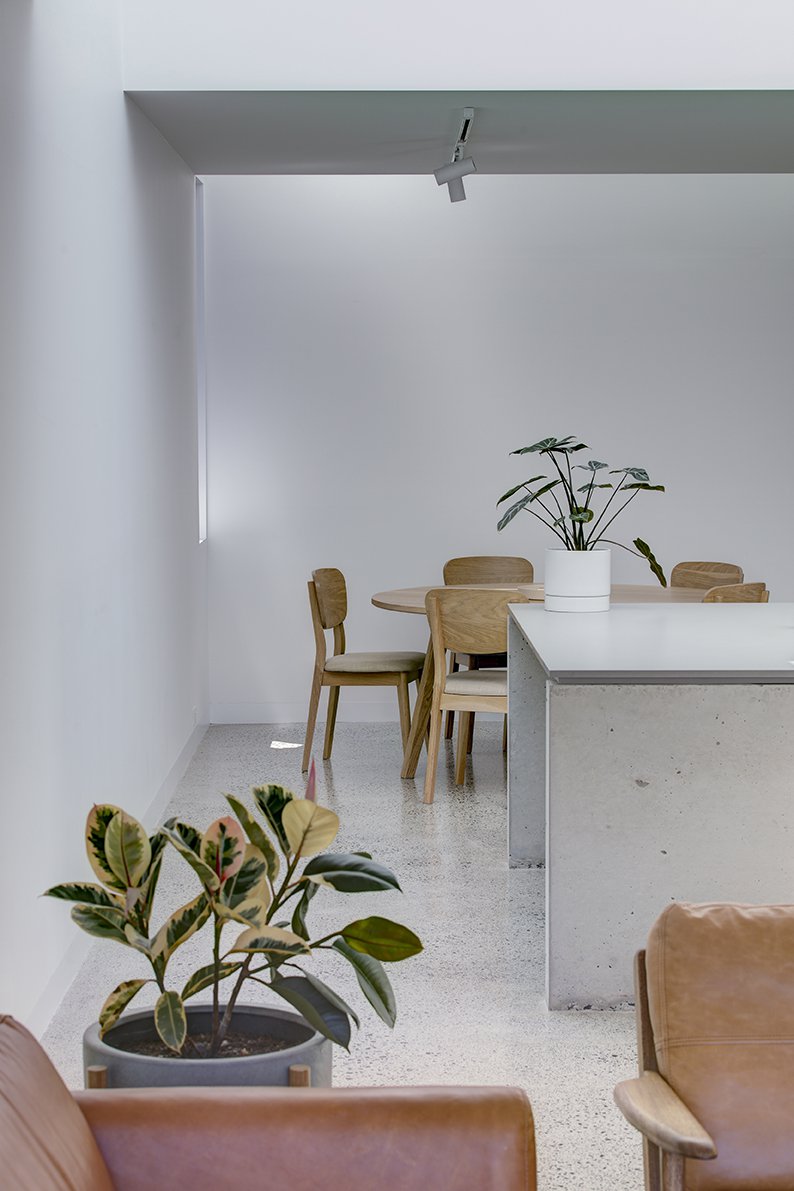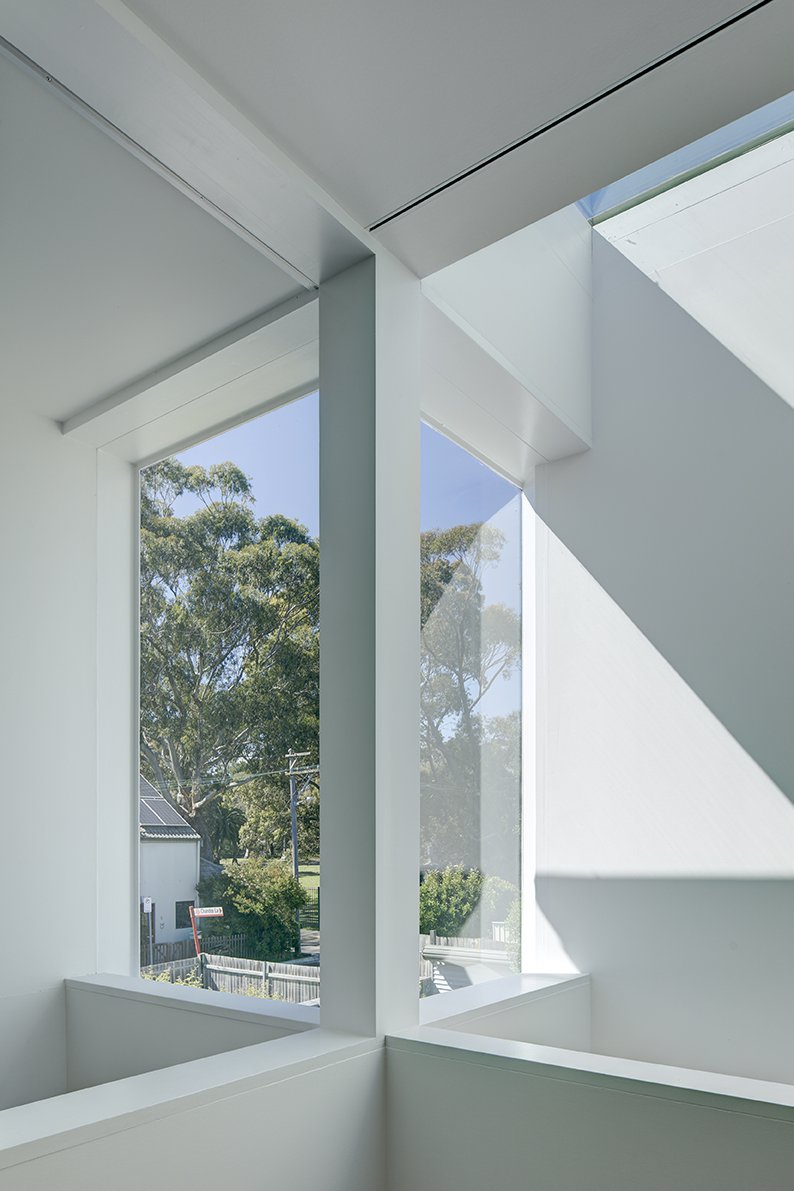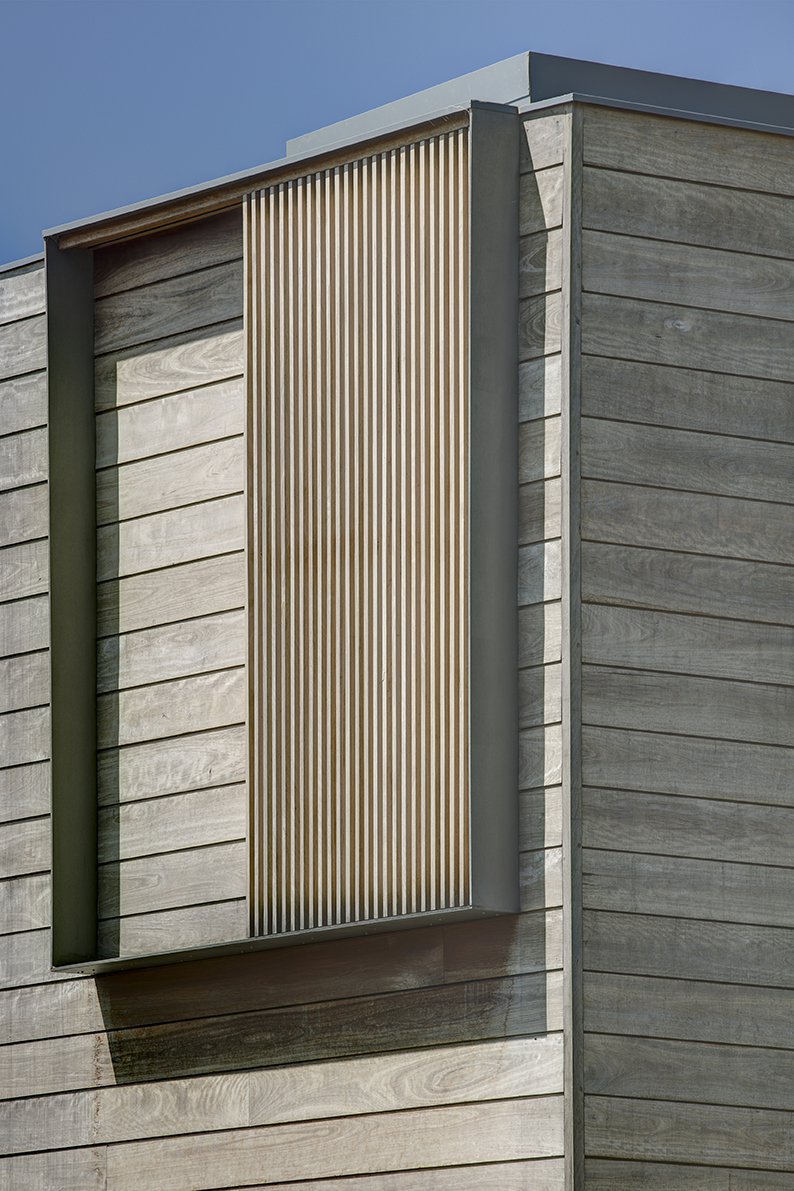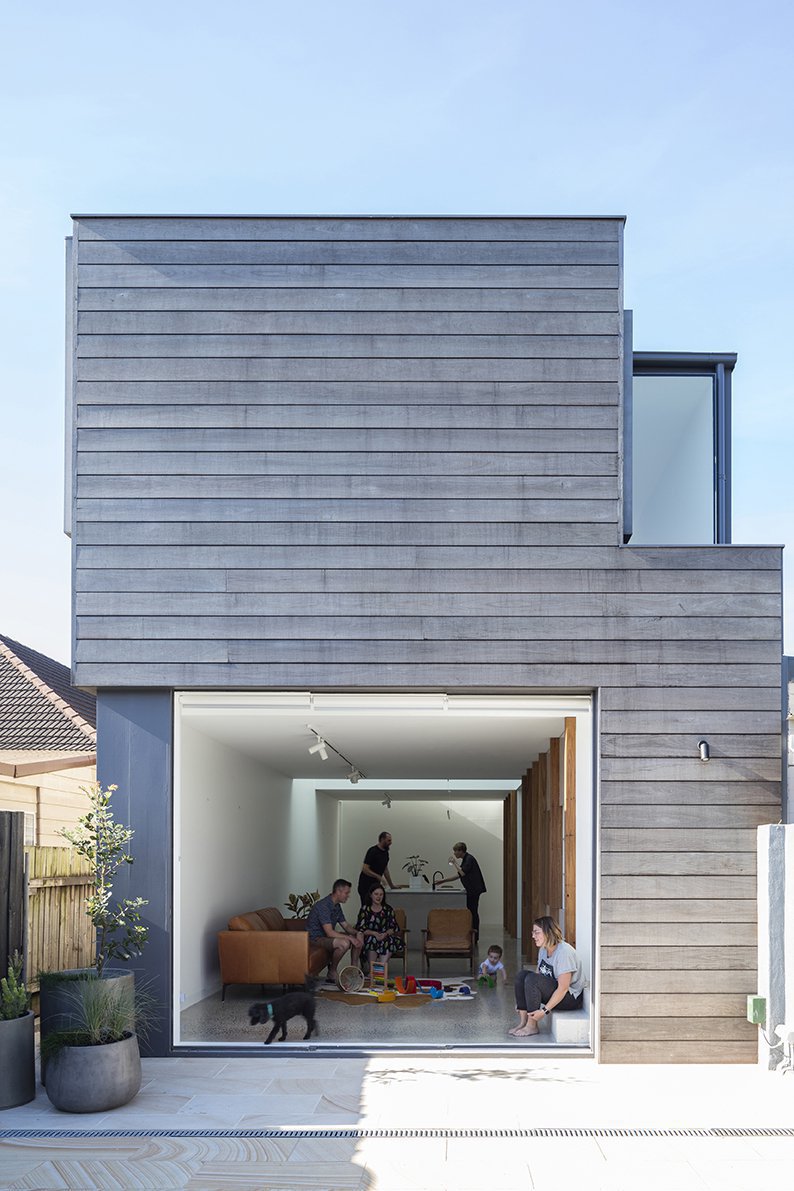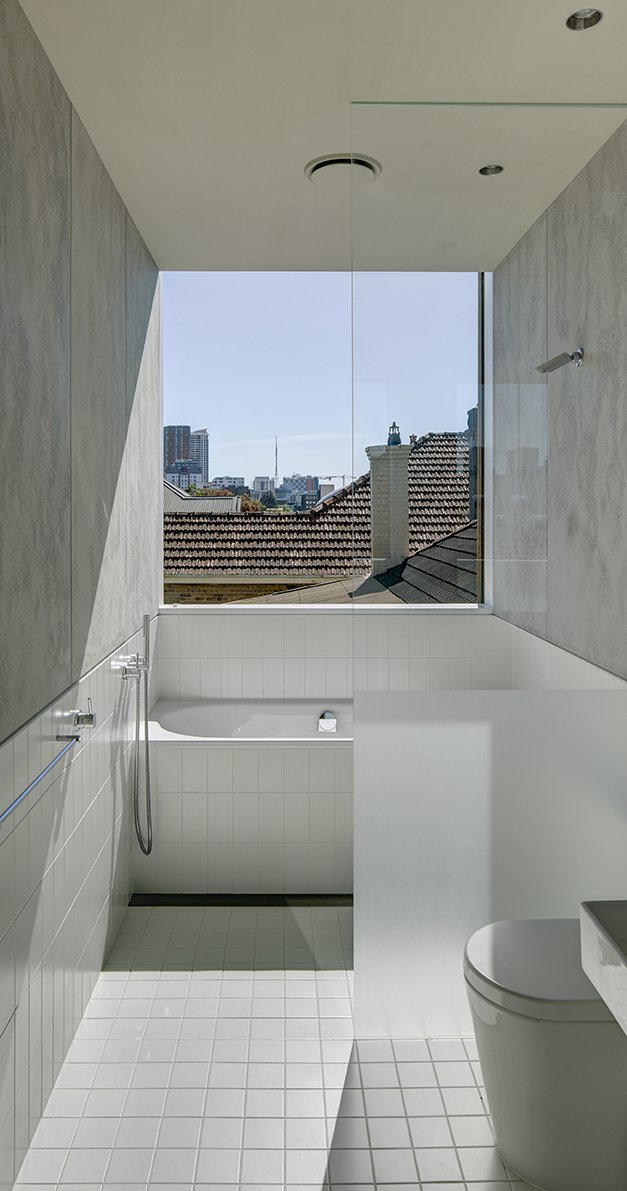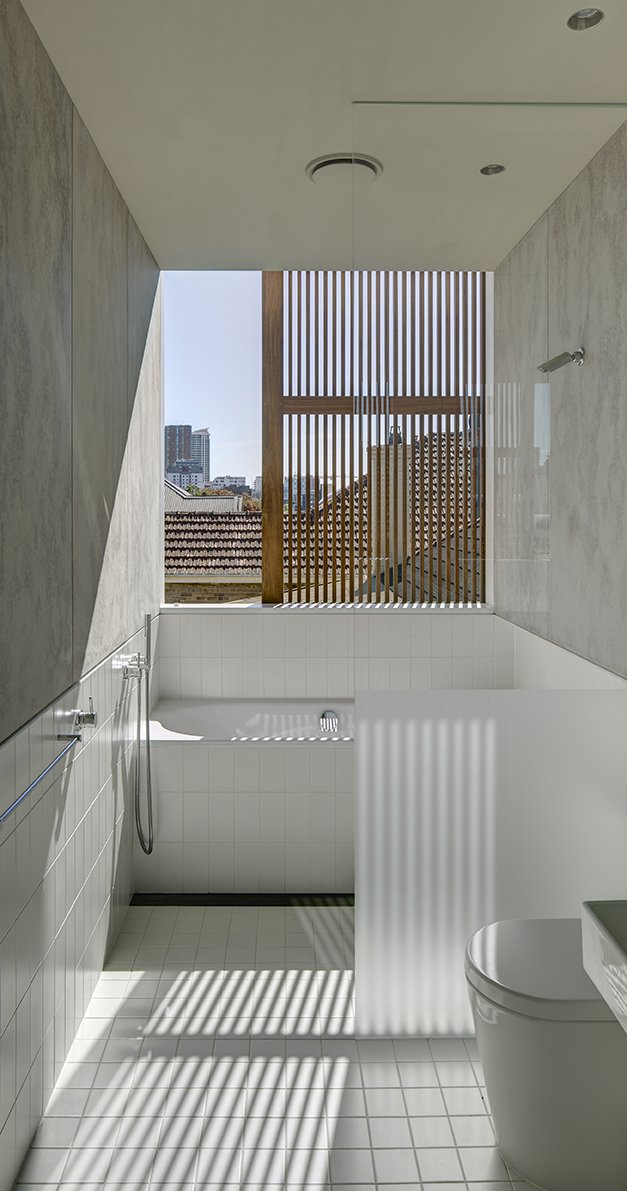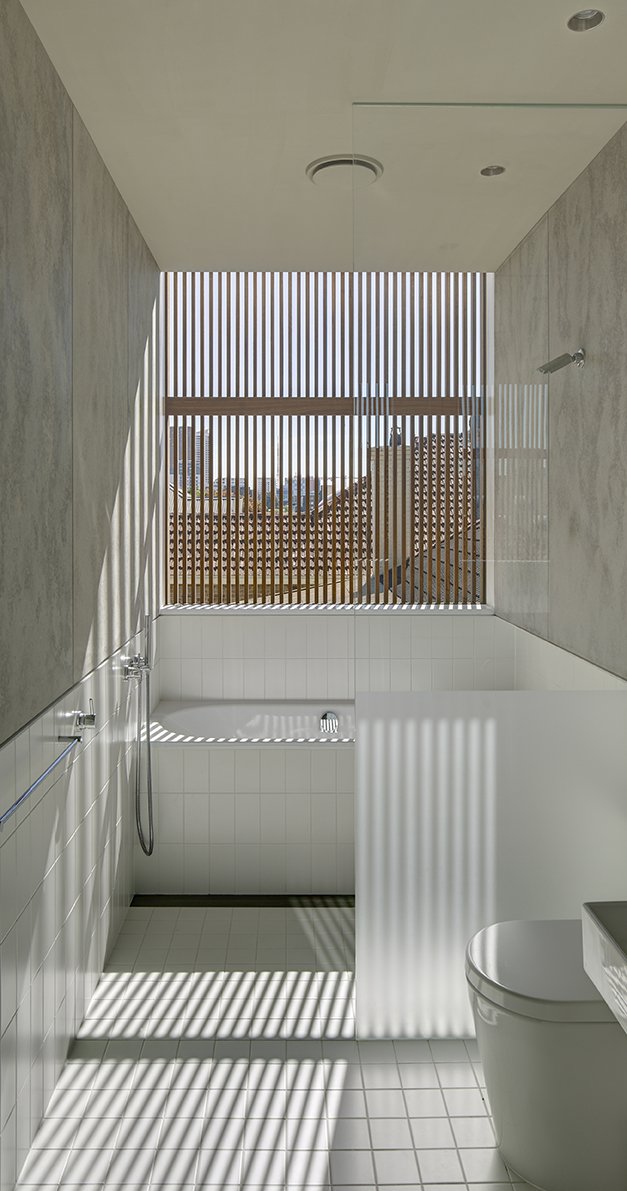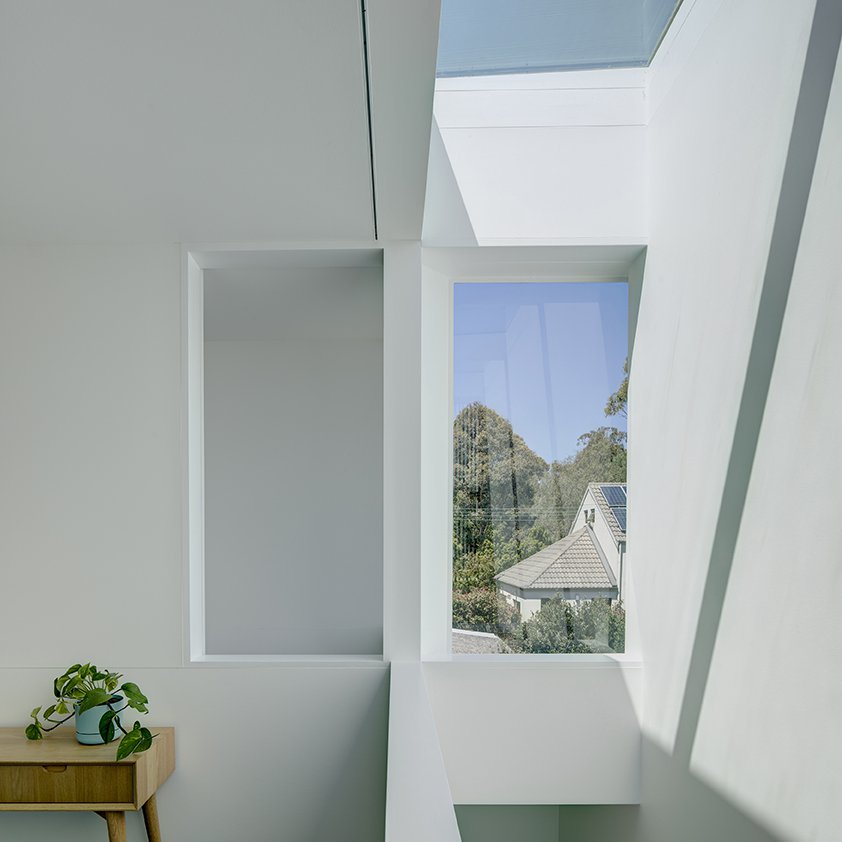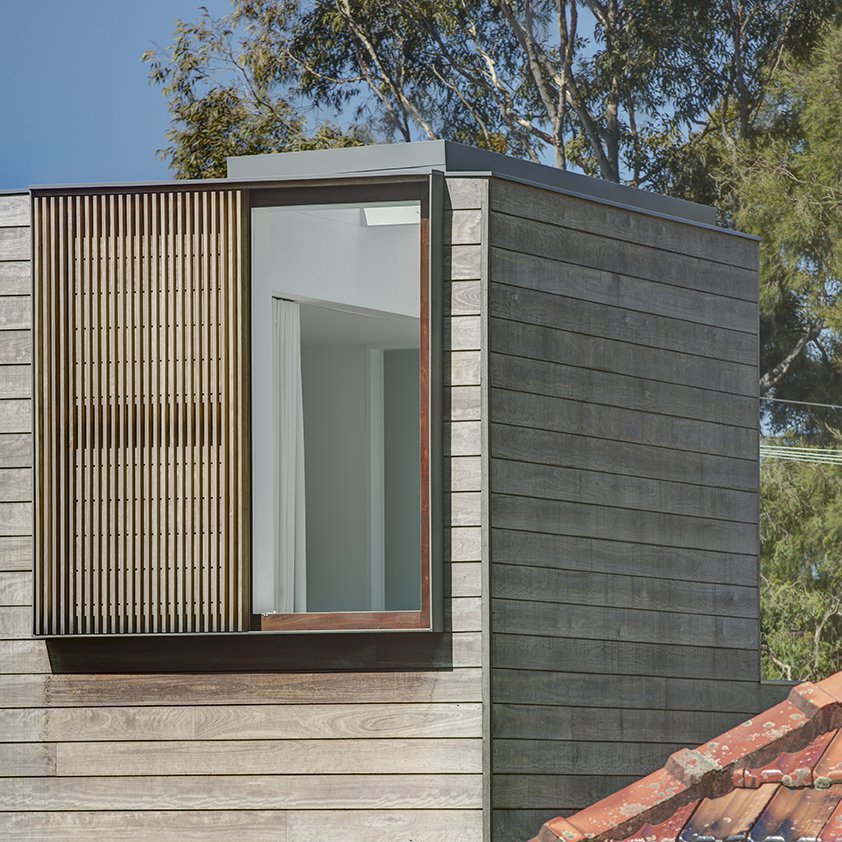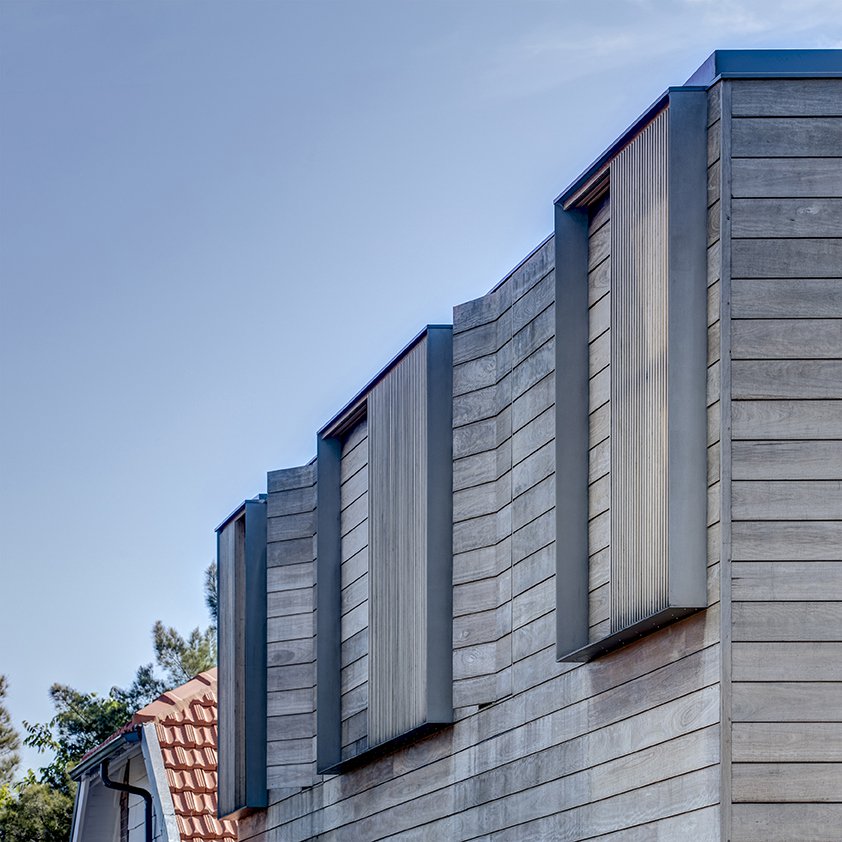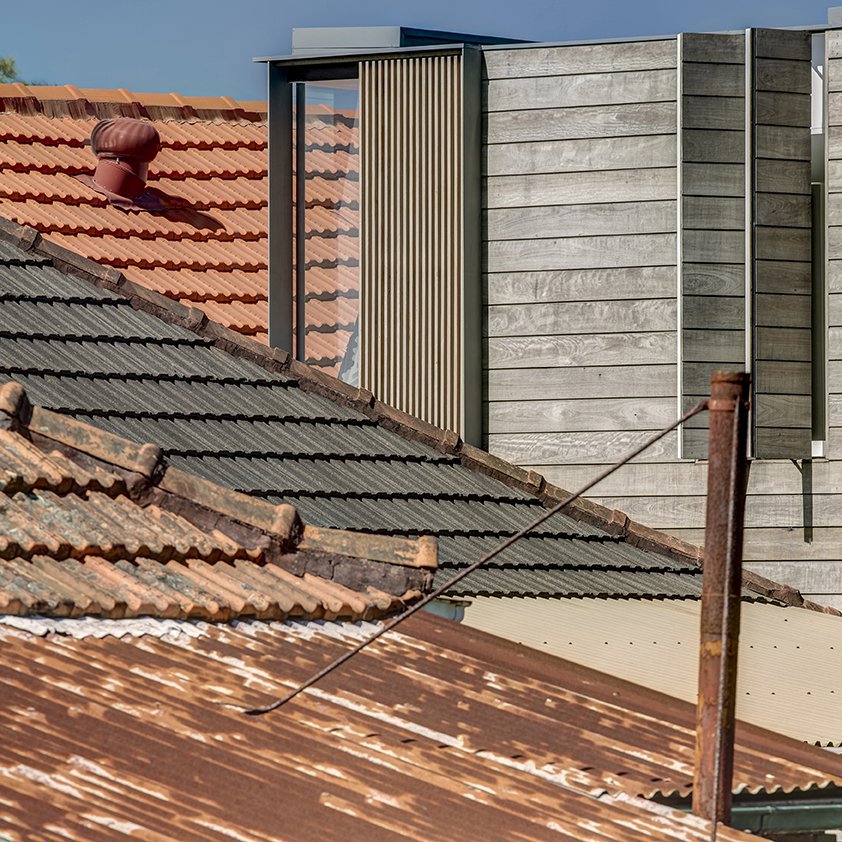 Team
Anita Panov, Andrew Scott, Justine Anderson & Josh Sleight
Cut Corner house is the transformation of a federation era semi-detached house. The project conserves the existing built fabric, while also making new spaces, both able to now happily coexist for the enjoyment of a growing family.
The name Cut Corner refers to the inflection in form and fenestration that enables a long vista from within the most private room in the house, the main bedroom, across the hall and to the verdant eucalypt canopy within a nearby park at the end of the rear lane.
Early in design conversation with our client, who has a sophisticated understanding of urban development patterns, we identified the difficulty which arises when the default Sydney row house renovation strategy reaches a critical mass.
The Mullet design proposition, being business as usual in front and party out the back, works so beautifully in isolation to re-orientate the row house typology to the rear garden and the enviable Sydney climate. But when the resultant rear gardens are relatively small and separated by only a narrow back lane, the new largely glass façade two storey additions that result open directly onto mirror versions across the lane and any semblance of privacy is lost.
This emergent condition may seem of little consequence but the proximity involved is actually quite radical and as a sense of refuge/domesticity is eroded it has profound impacts on the health of residents and the social cohesion of a neighbourhood.
The design of this project acknowledges this emergent urban condition and adopts a strategy of obscuring outlook in one direction to enable generosity in another. This strategy exists in the cut corner, as well as a series of large skylit voids, which bring an ever-changing quality of light to the great room below. The upstairs rooms expand spatially into the voids, to the sky and to the district beyond, while providing a sense of enclosure.
The upper rooms of Cut Corner house open to the west, with views across a wonderfully patinaed suburban terracotta roofscape, to the local business district beyond. Our clients love their new bath; the large opening able to temper light, air and privacy.
Cut Corner house is clad in Australian native ironbark - its red hues already softening to a muted grey, settling into place. The windows and screens are finely made, also of ironbark, and held in a steel surround.