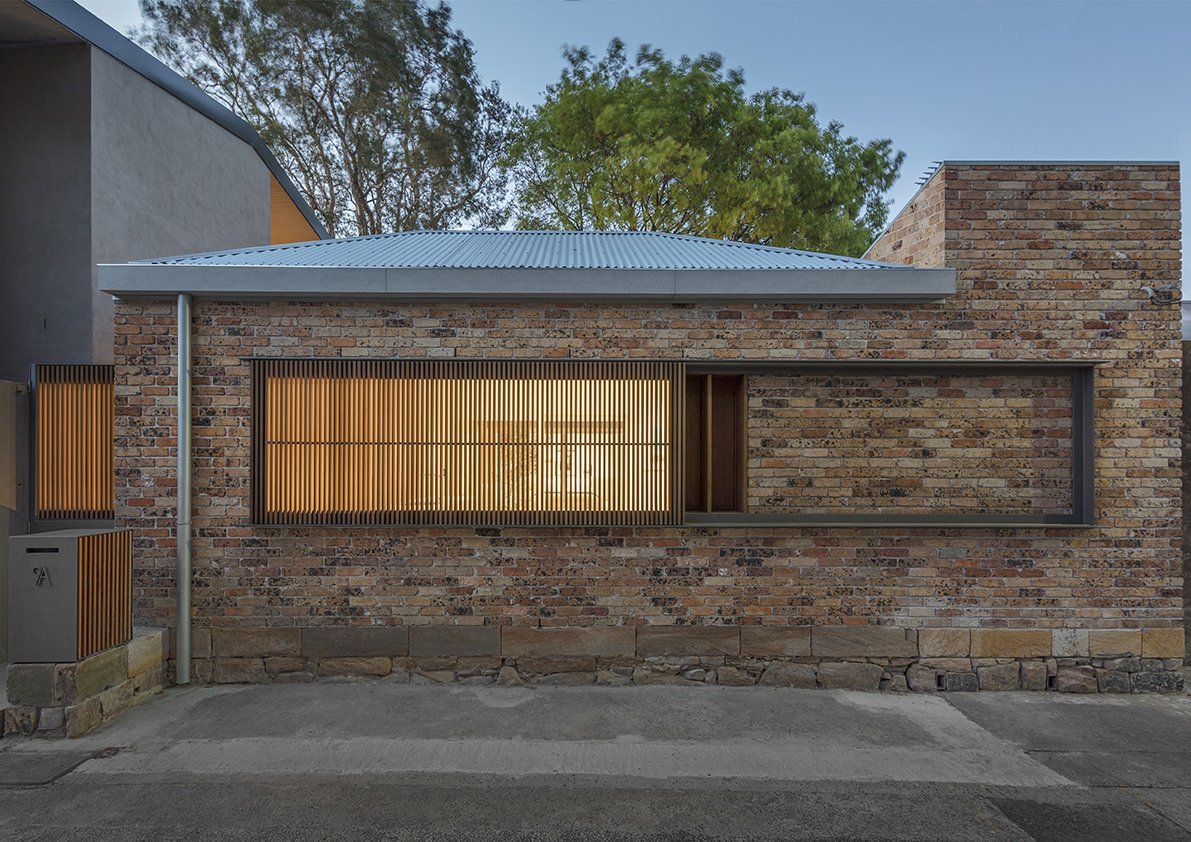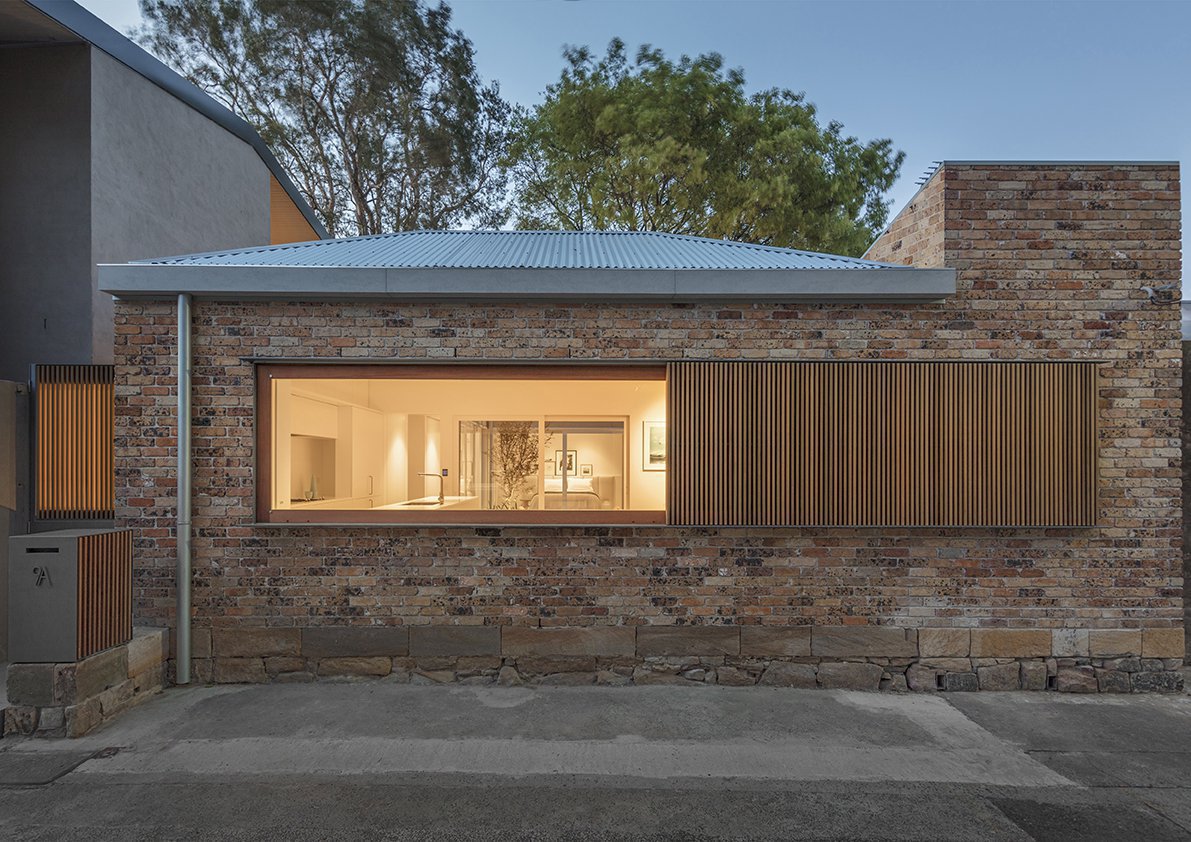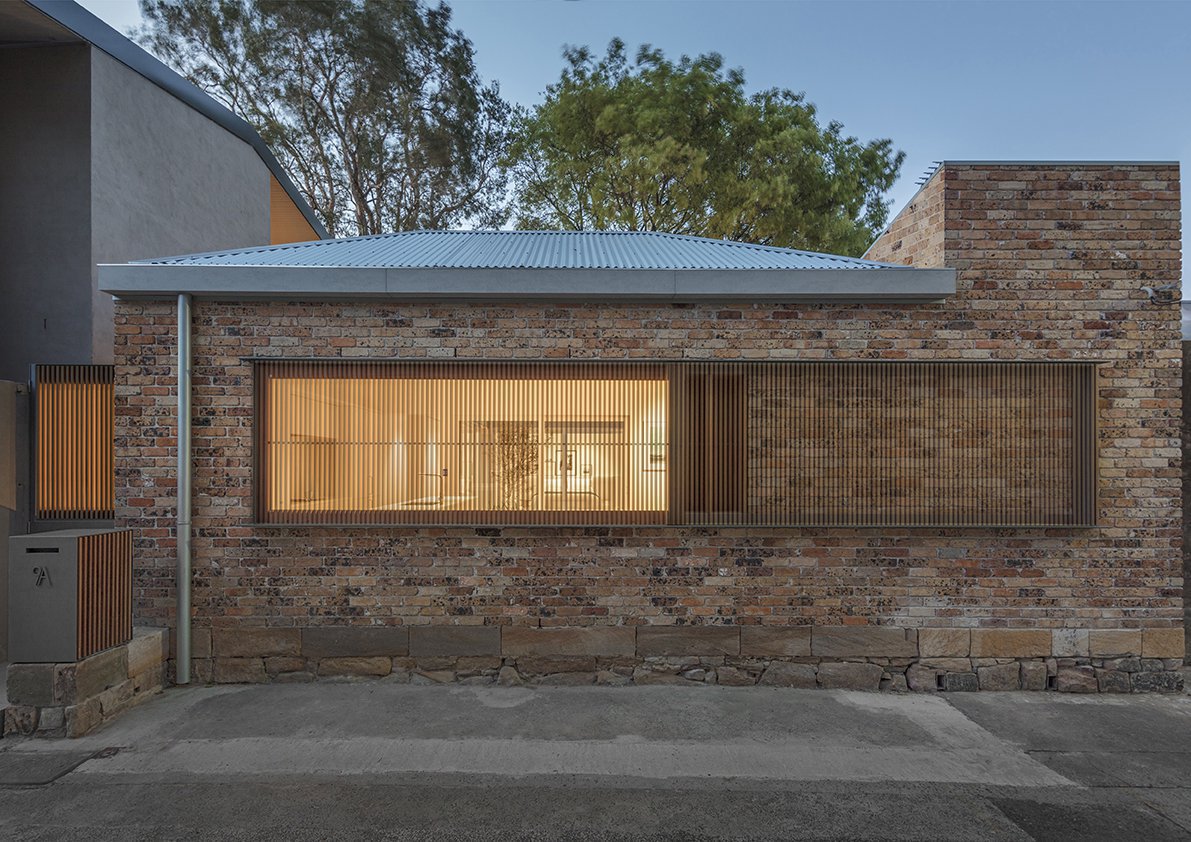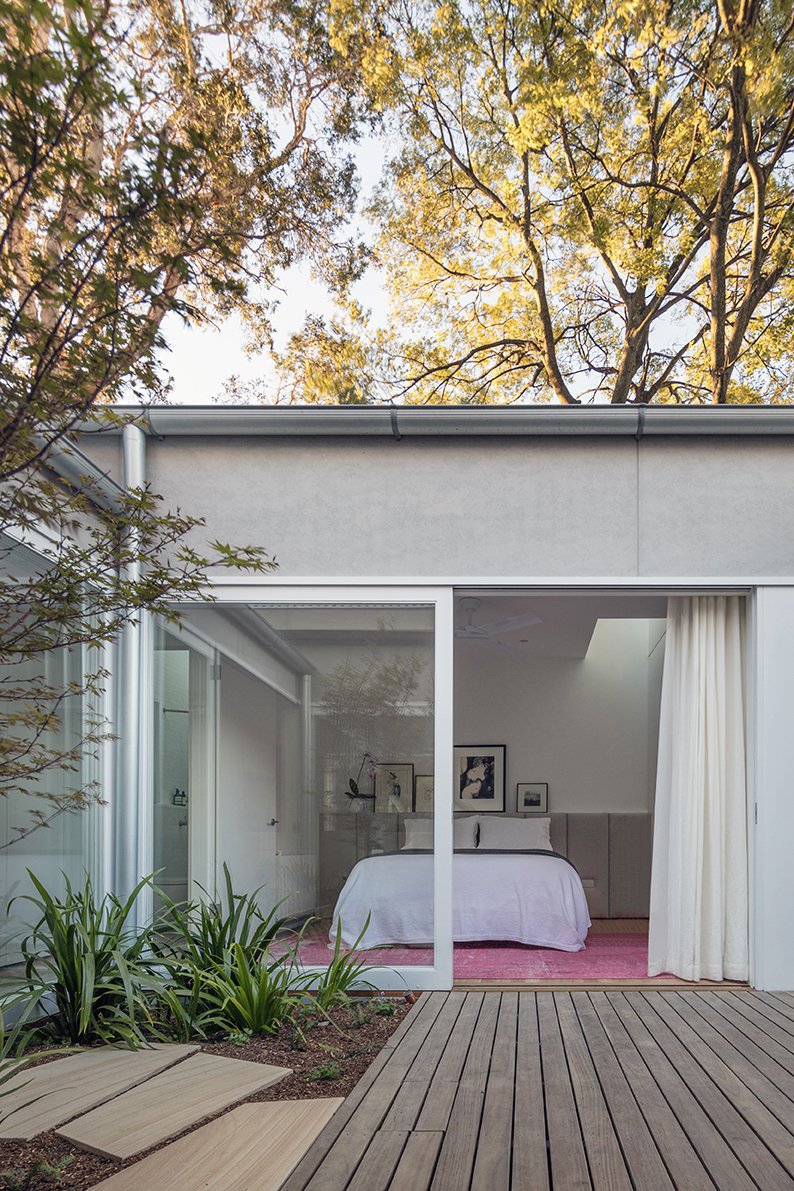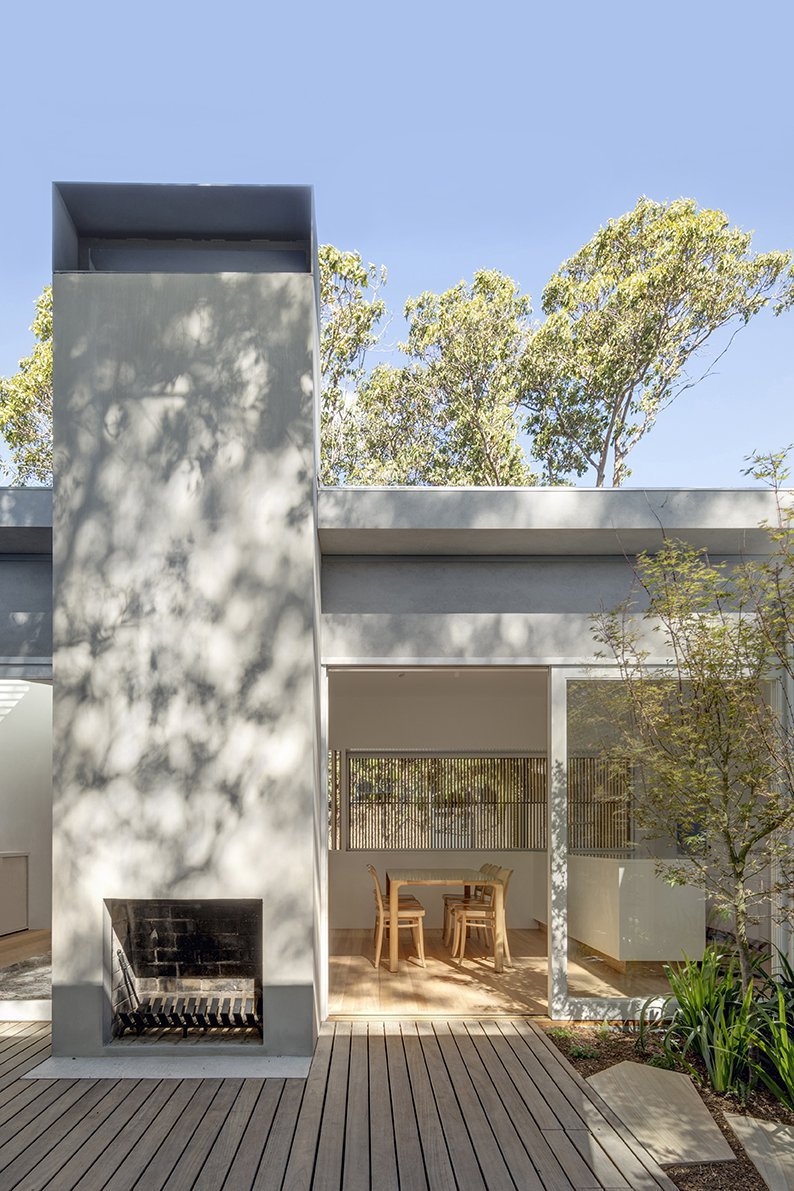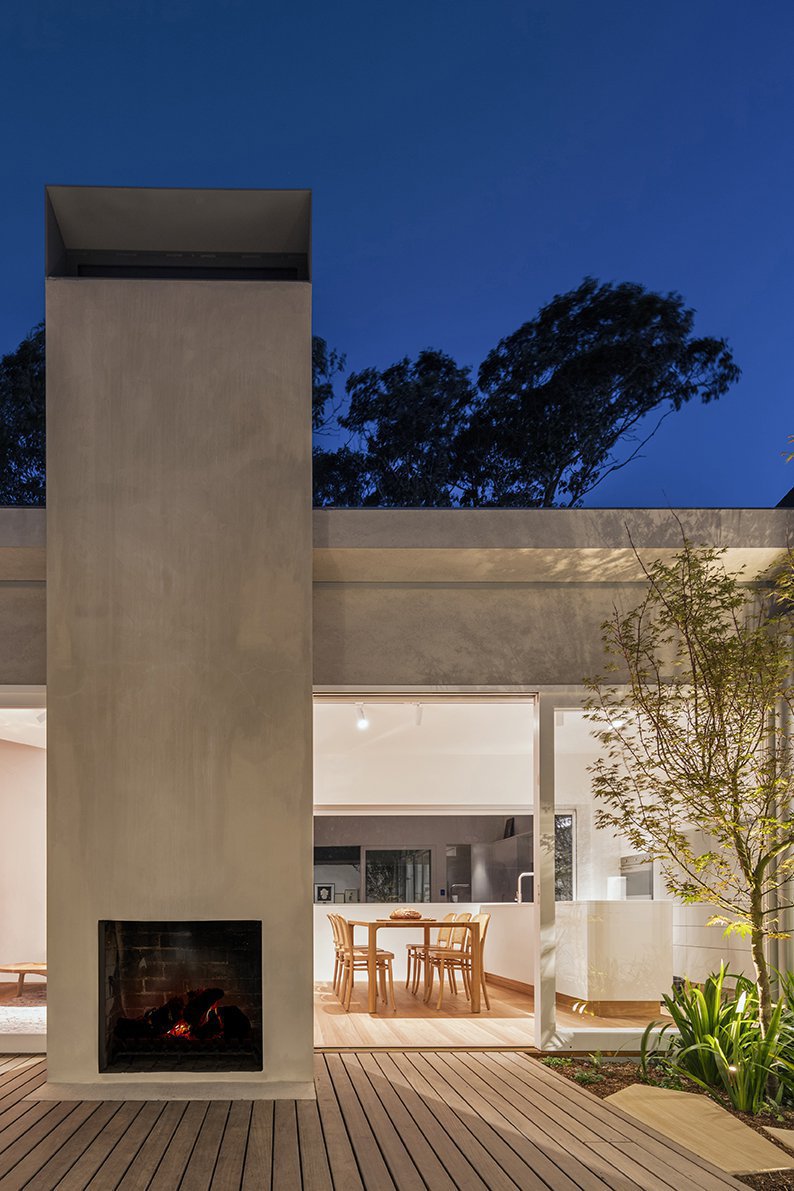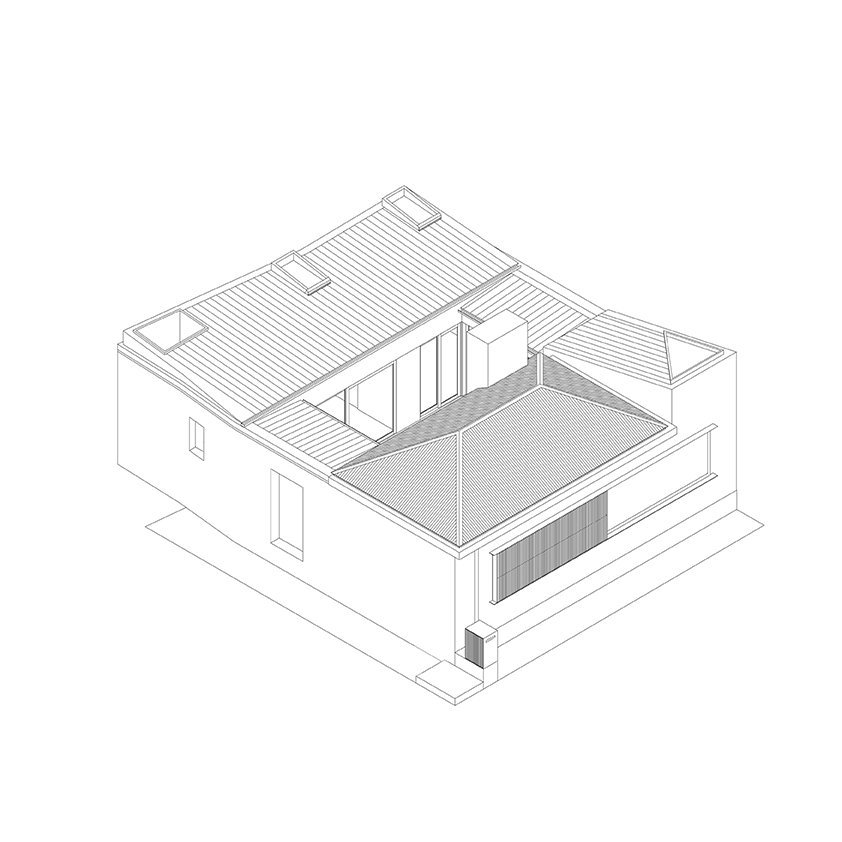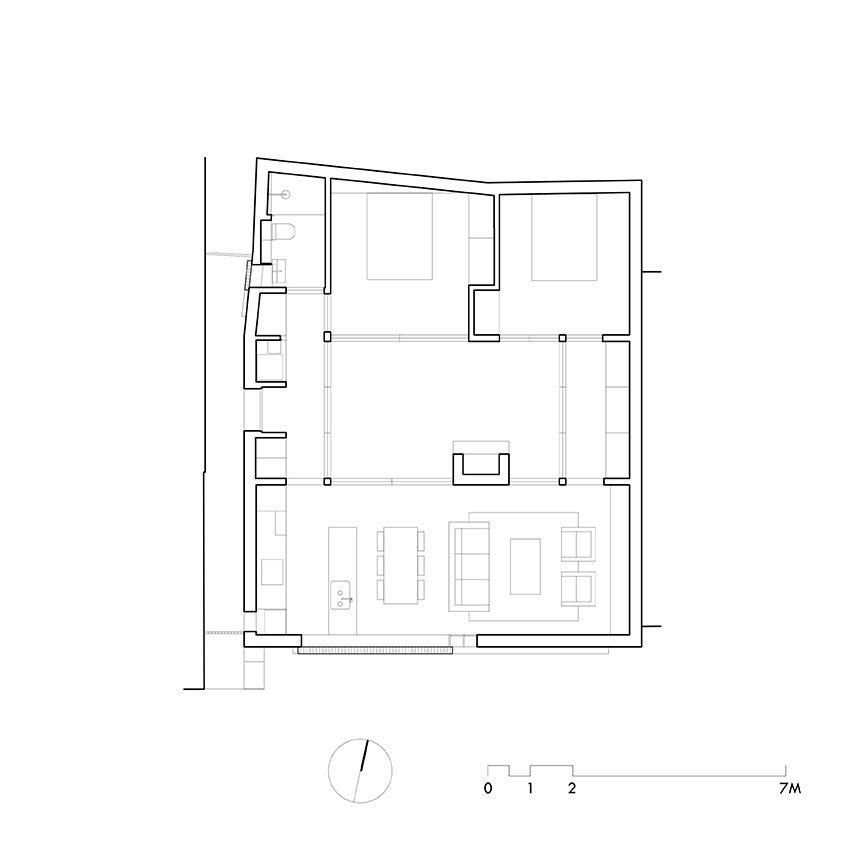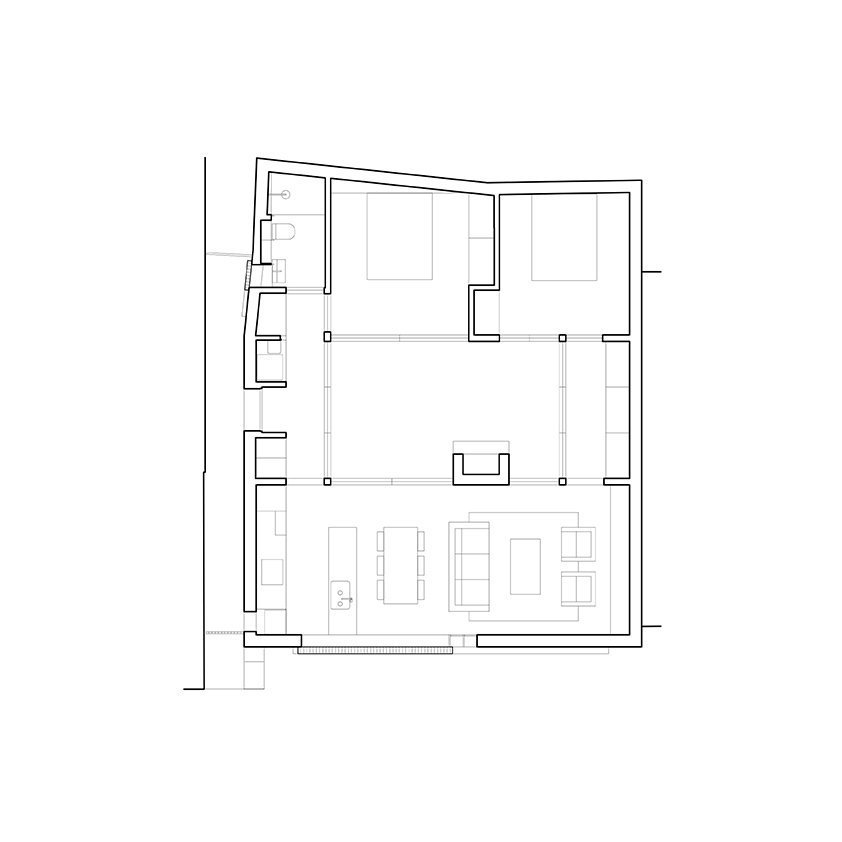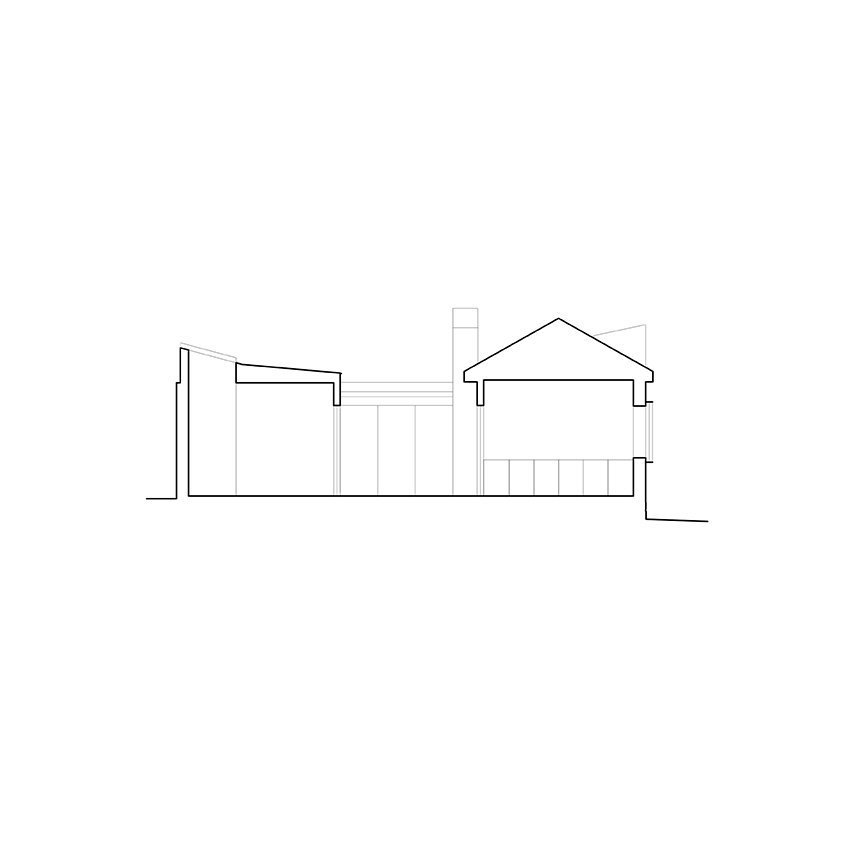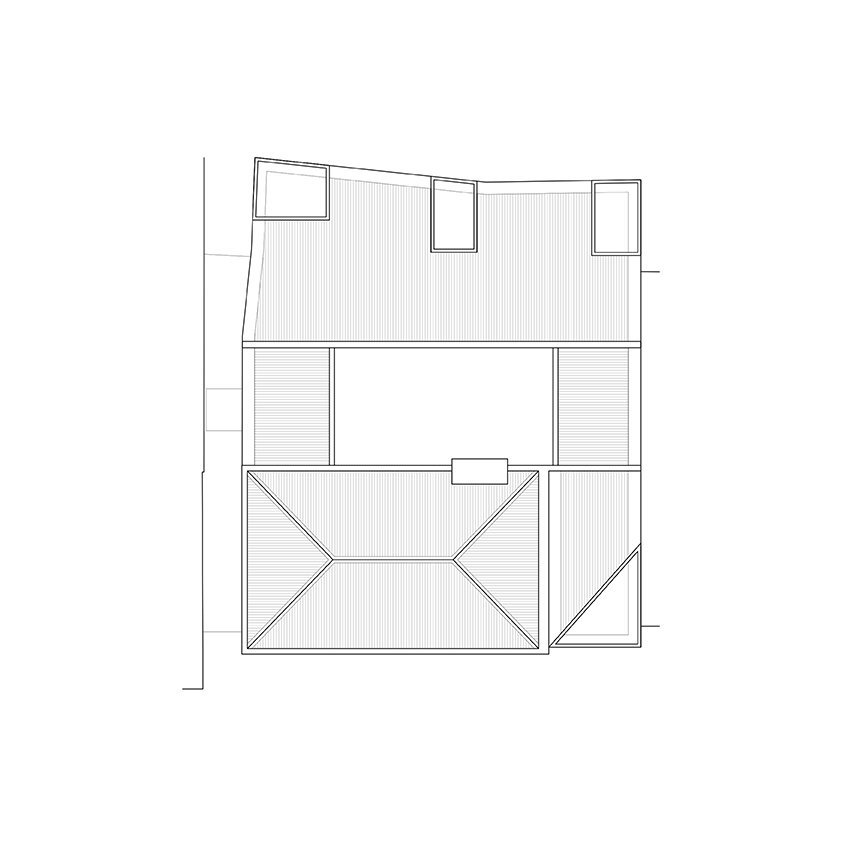 Team
Anita Panov, Andrew Scott, Justine Anderson, Josh Sleight, Kien Van Young and Olivia Moore
Awards
AIA NSW Award for Residential Architecture
National Houses Awards Commendation for Alterations and Additions
National Houses Award for House in a Heritage Context
Bolt Hole is a consciously constrained remaking of a small 89sqm house – a seamless graft of new onto existing, an endemic architecture arising from place... Low rise, amicable and neighbourly, its old and new components in repose, this house is a considered balance between utility and delight – an exemplar of small lot housing.
AIA NSW Jury citation 
We turned this little old cottage inside out and back to front, radically rearranging the spaces within and the relationship to the adjacent external space. Our transformation does not increase the size of the dwelling, instead the works concentrate on increasing the amenity of spaces that already exist.
The key strategic transformation was to externalise the centre of the plan and in doing so to transform the dwelling archetype from a cottage to a courtyard dwelling. The second strategy was for the public spaces of the dwelling to be switched with the more private so that the dwelling can be inherently more outwardly engaged.
The third strategy was to externalize and elongate the entry sequence so that the small house is entered via the central courtyard. This enables the beautiful private landscape by Daniel Baffsky to be the first thing visible on entry.
The resultant thinness in the plan, with the sun slanting in from the court behind and the timber privacy screen in front, allows a layering in the street facade and only the sense of a presence within. This is a fantastic and generous way of being in the public domain, private but engaged.
Indoor and outdoor spaces are fluid – like in-between spaces with their own atmosphere; shifting patterns of light and shadow are used to awaken surfaces; and rooms are arranged for the movement of sunlight throughout the day, temporality forming part of the spatial experience of the house.
Framing scenes of nature and opening up the cottage not only enlivens the interior, but also enriches the streetscape and community...Indeed, it may borrow from the landscape, but the mutual relationship between cottage and laneway means it ultimately gives back.
Rebecca Gross, Green Magazine